The Best Online
Cyber Security Bootcamps
Cyber security has become an important field in the tech industry. The rapid digitization of information has changed the world, but it has also introduced new ways for criminals to steal information. Cyber security professionals are the first line of defense against these cyber attacks.
One of the best online cyber security bootcamps can equip you with the necessary skills to pursue a career in cyber security. Learn more about our top picks below. All information was sourced from each school's respective website.
Quick Facts About the Best Online Cyber Security Bootcamps
School Name
Tuition
Length
BrainStation
$3,250
30 hours
Code Fellows
$99
8 hours
Eleven Fifty
$18,000
14 weeks
Evolve Security Academy
$12,500
20 weeks
Flatiron School
$16,900
Full-time: 4 months
Part-time: 8 months
Fullstack Academy
$15,980
(additional course fees apply)
Full-time: 13 weeks
Part-time: 26 weeks
Level Effect
$8,500
13 weeks
Springboard
$8,900
6 months
Tech Academy
Full-time: $10,600
Part-time: $13,300
Full-time: 20 weeks
Part-time: 38 weeks
Wagner College
$6,900
24 weeks
The Top 10 Online Cyber Security Bootcamps of 2021
Online cyber security bootcamps come in a wide range of formats and intensities. They usually include live classes, teacher assistance, and peer networking. We've compiled a comprehensive list of the best cyber security bootcamps for 2021.
BrainStation is considered a global leader in digital skills training. The school provides bootcamps, diplomas, and certificates in a range of topics including data science, web development, and cyber security.
The school's cyber security bootcamp aims to equip its students with a technical understanding of the technologies used every day and how security threats can exploit the vulnerabilities within those technologies.
Graduates from this bootcamp have proceeded to be employed as cyber security analysts and cyber security engineers. BrainStation offers its students flexible payment options for digital learning. Students can choose to split their tuition fees into smaller monthly payments or apply for one of the many available scholarships.
Code Fellows is a tech training institute offering courses for beginners and advanced professionals. The school specializes in cyber security and software development bootcamps.
The Ops 101: Explore Ethical Hacking and Cybersecurity Careers course is a top-notch bootcamp that offers students hands-on experience on how to ultimately beat hackers. The course focuses on the different tools and techniques used by penetration testers and ethical hackers.
This is an excellent bootcamp if you're looking to be a penetration tester or cyber security analyst. There are no flexible payment options for this course, but the fees are considerably lower compared to other schools.

Eleven Fifty Academy is an excellent school that provides immersive cyber security bootcamps to meet the demands of the tech world. Its full-time Cyber Security Bootcamp is designed to prepare students of any background for an entry-level job in cyber security.
The bootcamp features a deep dive into the industry's terms and best practices, along with career development skills to help you land that first cyber security job.
Eleven Fifty Academy offers various payment plans, student loans, and scholarships for eligible students. Graduates from the bootcamp have been employed in positions like incident report analyst and information security analyst.
Evolve Security Academy is an extension of Evolve Security, a world-class cyber security company. It's considered one of the best cyber security schools in Chicago. The school offers technical training and apprenticeship programs to its students.
The Cyber Security Bootcamp offered by the school is delivered through live online classes, recorded lectures, and lab tutorials. The course provides a holistic approach and equips its students with a broad understanding of cyber security and what it takes to excel in that field.
This is a suitable course if you are interested in becoming an information security analyst, cyber security engineer, or cyber security assessment specialist. There are various payment options for students interested in enrolling in the bootcamp. Scholarships and financing are also available to eligible students.
Flatiron School is a well-known bootcamp provider in the tech industry. The school's program also includes world-class career coaching sessions to help you land a job after graduating.
Flatiron School's Cyber Security Analytics course will prepare you to handle any rapidly advancing threats. It includes eight foundational courses that will help you learn the analytical and technical skills you need to stand out in the industry.
Tuition fees can be paid upfront, in payment installments, or through a loan with Ascent. Graduating students have secured cyber security jobs with top global companies, including AT&T, PwC, and Carbon Black.
Fullstack Academy is a New York City-based school specializing in coding and cyber security bootcamps. The school prepares its students for the bootcamp through compulsory, self-paced pre-work exercises.
The Fullstack Academy Cyber Security Analytics Bootcamp is open to beginners and advanced-level professionals looking to upskill. Throughout the program, students will work on building an enterprise-level environment and learn how to monitor attacks and defend an enterprise's network.
Fullstack Academy offers income share agreements (ISAs) where students only begin paying tuition after landing their first full-time job. Other financing options, including loans and installment payments, are also available. Graduates from this course have moved on to roles like cyber security analysts and cyber security engineers.

Level Effect is considered one of the world's best cyber security training schools. Its Cyber Defense Analyst Bootcamp is taught live by ex-NSA analysts and includes a Cyber Defense Certified Professional Accreditation upon graduation.
The bootcamp curriculum covers cyber security, networking, and networking communications. Students will learn advanced Linux OS, security operations, and how to utilize the intelligence analysis process used by the US Intelligence community.
Level Effect offers financing options and scholarships to its students. Discounts are offered to active duty military and veterans in the US and Canada. This is a great bootcamp if you're looking to be a cyber security analyst.
Springboard is an online learning platform offering bootcamps for various industries, including data science and cyber security. The school has partnered with CompTIA, the world's leading tech institution, to offer the Cyber Security Bootcamp that aims to prepare you for the CompTIA Security+ certification.
The bootcamp covers cyber security fundamentals, systems, network security vulnerability assessments, and security operations. It also incorporates preparation materials that were developed with CompTIA.
Springboard students have the option to pay tuition fees upfront or through an installment plan. They can also choose to defer tuition until after they land a full-time job.
Tech Academy provides coding bootcamps for those interested in entry-level jobs in data science, software development, and cyber security. In the school's Cyber Security Bootcamp, you will learn full stack website and software development and how to protect all the associated data.
The course also covers fundamental computer and server hardware, network security, VPNs, and how to develop secure software and apps to protect user data.
There are several payment options and financing companies available for students. You'll need to get in touch with the admission staff to discuss your options and current discounts.
Wagner College offers a variety of coding bootcamps for web development and cyber security. The Cyber Security Certification Training Bootcamp aims to equip students with the skills needed for cyber security professional certifications, such as CompTIA Security+ and CompTIA Network+.
You will learn how to identify suspicious patterns, analyze malware, program with Python, and conduct vulnerability assessments.
Students can opt to pay the tuition fee upfront or through a deferred tuition plan. Scholarships are also available for eligible students. The bootcamp aims to prepare you for jobs like cyber security engineer and information security analyst.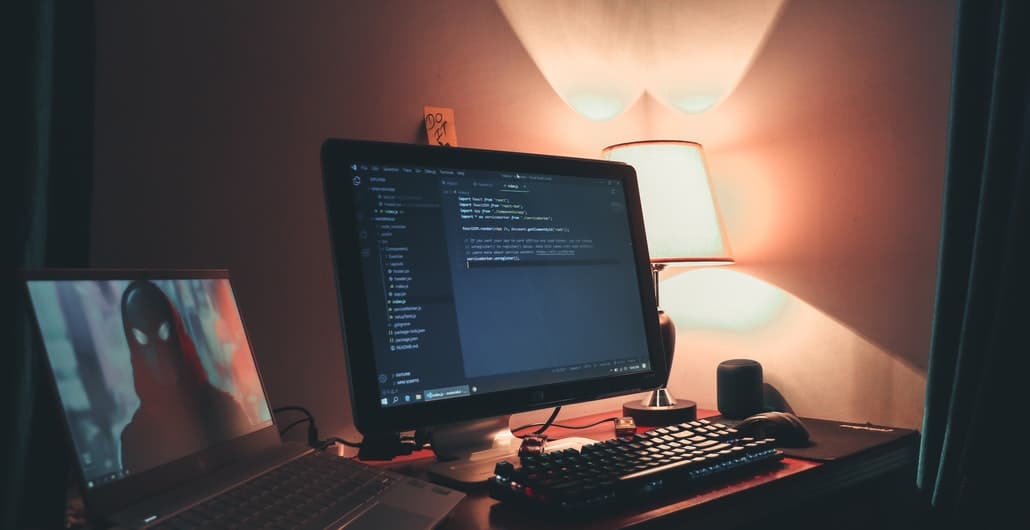 What Can You Learn at an Online Software Engineering Bootcamp?
Cyber security bootcamps teach topics like ethical hacking, penetration testing, and cyber security tools. They incorporate hands-on learning experiences, class discussions, and independent studying. As well as gaining a broad knowledge of cyber security, you'll also learn the following skills.
Cyber security bootcamps can provide you with the skills an ethical hacker should have. This includes programming skills, database skills, and cryptography skills.
Some of the bootcamps we've listed above will also provide you with experience in red team and blue team exercises. This is an important skill to have when testing a company's network security and identifying loopholes in the security system.
The field of cyber security encompasses aspects of data science, computer science, and information security. This requires additional technical skills for you to excel. Technical skills you may learn in a cyber security bootcamp include other programming languages, coding skills, design programs, and informational technology.
Cyber security bootcamps have two main goals. The first is to provide top-notch education to its students, and the second is to ensure their graduates are employable. Most cyber security bootcamps complement their modules by providing career coaching and classes aimed to improve interview skills.
With that added support, you'll learn how to improve your resume and answer interview questions professionally.
What to Look for in Online Cyber Security Bootcamps
There are a variety of online cyber security bootcamps available for you to choose from, whether you're looking for a career change or just want to upskill. Some courses provide specialized training, while others focus on the core knowledge of cyber security.
Choosing the right bootcamp for you depends on your interests and career goals. However, we've listed a few essential factors to take into consideration when choosing a bootcamp.

The graduation rate is important to gauge the quality of a school. It refers to the number of students who have successfully completed the course on time. Graduation rates work to hold a school accountable for its practices.
A good graduation rate indicates that the majority of the school's students have graduated from the program. It implies the courses offered are industry-relevant, practical, and delivered effectively.

Even though bootcamps cost less than other degree programs, the tuition fees for some schools are still generally high. Most bootcamp programs offer financing options, including installment plans, loans, and scholarships.
These options open the doors to students of all backgrounds. This means you'll have the opportunity to network with a variety of peers.

The process of applying for jobs can be daunting and long. Schools that provide job placement assistance and career mentoring understand this and work hard to provide the support their students need.
These additional services also work to the school's benefit by increasing its employment rate. It shows the school is confident in its program and the prospects for graduating students.

Some schools run reports to showcase the employability and salary increments of their graduates specific to the bootcamp and location. These can help give you an indication of the kind of job or company you'll be able to work in. It can also indicate the real-world reputation of the bootcamp.
Online Learning vs In-Person Bootcamps
We recommend you consider your learning style, location, and availability when deciding between online learning and in-person bootcamps. In-person bootcamps are more suitable for those who prefer a classroom setting and the opportunity for face-to-face interactions with the instructors and their peers.
Online learning is best suited for those who prefer to study at their own pace. If you have other commitments or prefer to study in your own time, online bootcamps are the way to go. You may still have the opportunity to attend live classes.
Are Online Cyber Security Bootcamps Worth It?
Online cyber security bootcamps are worth it if you're looking to switch careers or simply upskill. With the tech world advancing at such a steady pace, enrolling in a cyber security bootcamp online will equip you with up-to-date industry knowledge in this growing field.
The employable skills and potential salary increase that comes with graduating from a cyber security bootcamp are well worth the time and tuition investment.