Online Cyber Security
Degrees Explained
Cyber security impacts us in so many ways. From massive institutional databases to personal passwords, cyber security keeps our data safe. It ensures that the computer systems used daily aren't compromised. It also ensures that your computer is protected from viruses and malware.
If you want to pursue a career in cyber security, it's now easier than ever. You can get your associate, bachelor's, master's, or doctoral cyber security degree online. This guide will cover all you need to know about online cyber security degrees.
Online Cyber Security Degrees: An Overview
An online cyber security degree will give you the flexibility to work while in school. It is ideal for working professionals who want to enhance their qualifications or improve their employability.
The curriculum of most online cyber security degrees is similar. The courses prepare you for the challenges you would face in the profession. They also develop the skills needed in this field.
If you choose to enroll in an online cyber security degree, you can attend a community college or a university. You can get an associate degree, bachelor's degree, or master's degree. There are also other graduate programs available online for this discipline.
The projected job growth for cyber security jobs is 31 percent between 2019 and 2029, according to the Bureau of Labor Statistics (BLS).
The BLS also reports that the median pay for information security analysts is $103,590.
According to PayScale, the highest-paying cyber security jobs include cyber security engineer, network security engineer, and penetration tester.
What Is an Online Cyber Security Degree?
An online cyber security degree is an educational pathway that prepares students for a career in protecting computer systems. Cloud computing is increasingly important today, which has impacted the role of cyber security in our lives. With an online degree in cyber security, you can be a valuable member of organizations.
The curriculum of an online cyber security degree blends hands-on experience with theoretical coursework. This emphasizes skills in analysis, critical thinking, communication, and research. Students are also given opportunities to practice what they've learned.
Lots of cyber security programs have multiple concentrations to give you an option to customize your program. Foundational courses usually cover information security, network administration, and computer programming. Online degrees tend to have lower tuition rates than traditional in-person programs.
Online Cyber Security Degree Curriculum
The curriculum below represents the common subject materials in online cyber security programs. They usually include both core and elective courses, but this guide will focus solely on the core courses. Usually, the program ends in a capstone project.
This course involves assessing hosts and target networks for security vulnerabilities. It discusses specific ethical hacking and penetration testing methodologies.
The course combines digital forensics, computer networking, and expert development. Students also learn how to program and stop hacking with an understanding of cyber crime. It covers the protection of data and information systems.
Virtualization and Cloud Security
This course covers planning user permission, access controls, and traditional security controls. It presents the skills and knowledge needed to build and implement virtualization and cloud security.
The course also helps students to prepare for important certifications like CompTIA Cloud Essentials, VCP, and VMware VCA exams.
This course focuses on digital forensic tools, practices, and exercises for collecting electronic evidence. It covers an introduction to electronic evidence in criminal and civil cases on client servers, networks, and mobile devices.
The course offers a closer understanding of how to properly conduct investigations. It also includes how to analyze, gather, and present digital evidence. The course outlines the tools needed to locate and analyze such digital data. It also covers the changing laws and technologies in digital forensics.
Online Cyber Security Degree Types
There are different kinds of online cyber security degrees. They include online associate degrees, online bachelor's degrees, and online master's degrees. Read below to learn more about each option and decide which is best for you.
Cyber Security Online Associate Degree
Community colleges offer online associate degrees. This degree prepares students for jobs in data security or systems administration. Successful students of such programs are trained to earn different industry-recognized certifications like CompTIA Linux+ and A+. This improves their job prospects.
Students can complete this associate degree in two years, depending on their schedule and proficiency. To succeed, they must be detail-oriented, logical, and well-versed in navigating the Internet. Classes can be live sessions or recordings.
Cyber Security Online Bachelor's Degree
Bachelor's Degrees in Cyber Security prepare students for digital asset protection through both defensive and offensive methods. The curriculum blends hands-on projects and theoretical coursework. These programs may offer internships to give students experience for their portfolios.
To get an online cyber security degree, you need to complete around 120 credits. Some programs may allow you to apply industry credentials, work experience, or associate degree credits towards degree completion. Bachelor's degrees usually take four years to complete, but this depends on the schedule of the learner.
Cyber Security Online Master's Degree
These programs last for one to two years. They prepare students for more advanced and specialized careers. Online cyber security master's degree programs can help learners succeed in the field by giving them more specialized skills.
The program is designed to offer a solid foundation in some key areas of cyber security. A few of them include cryptography, digital forensics, biometrics, and network and computer security.
Some of the core courses in such programs include computer networking and introduction to operating systems. Graduates are prepared to protect digital infrastructures from malicious attacks.
How to Get Into an Online Cyber Security Degree Program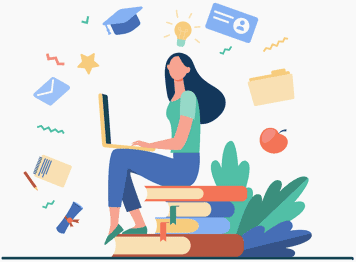 Different institutions have varying requirements to enter into online cyber security programs. While some require recommendation letters, others only ask for ACT or SAT scores. It depends on the institution.
Community College Admissions
In community colleges, most new students are required to write a placement test to enter the school. Some colleges accept students without prior computer-related experience or courses.
In other community colleges, proof of high scores in standardized tests is enough to gain admission. Students who need developmental coursework will be required to take mathematics and English courses in their program.
Again, the requirements for online university admissions are different from traditional admissions. It is important to check with the school to know the admission criteria before choosing to attend. Despite the variation in most online programs, there are some common requirements for enrollment in such programs.
Universities usually require a high school diploma or its equivalent, like a GED. You may also be required to pay application fees and submit an official transcript from your high school. If you have attended a community college, a transcript from the college may be required as well.
Graduate School Admissions
The requirements for graduate school admissions differ for online programs. However, most of the schools maintain a similar standard. Generally, students who apply for an online master's degree should have a bachelor's degree.
They may also be required to have a background in programs like cyber security or computer science. Still, some programs may opt to admit students that do not meet these criteria.
Other institutions may require applicants to take some courses if they do not have a computer science or cyber security background. Also, some programs may mandate applicants to submit GRE scores. Others require a high GPA, with 3.0 being the minimum.
In other cases, the institution may request proof of work experience. They may also request letters of recommendation, a degree, or a certificate taken in the past. Transcripts may also be required.
Online Cyber Security Degree Cost
Online cyber security degrees vary in cost depending on the type of degree and the school itself. Community colleges are generally cheaper, and a bachelor's degree may cost more. According to the National Center of Education Statistics (NCES), the average tuition and fees for one undergraduate year were $32,417 in 2020.
Luckily, most universities and colleges offer scholarships for students. Some are need-based, and others are merit-based. Merit scholarships are awarded according to the student's success in high school or previous degrees.
Need-based scholarships are offered to students who come from low-income households. You can apply for as many scholarships as you qualify for. This will increase your chances of getting financial aid. It could also be an excellent way to study debt-free.
Students in the United States can apply for student loans to cover their tuition and living costs. The Free Application for Federal Student Aid (FAFSA) offers financial aid to students based on their needs.
Generally, student loans are supposed to have low interest rates. This makes it easier for the students to repay them when due.
Online College Accreditation
Before you choose a university or college to attend, you need to check the accreditation status. Whether it is on campus or online, this is important to consider. Accreditation is evidence of school quality.
Even if you pursue a degree online, it should be accredited by the appropriate bodies. This way, you can have a degree that is accepted by potential employers, future colleges, and professional organizations.
National accreditation is one method of accreditation. It is popular with online colleges and other programs from vocational, technical, and professional certification institutions. National accreditation agencies aren't restricted to specific geographic jurisdictions like regional accreditation agencies.
This means that they can offer accreditation to institutions anywhere in the United States. However, national accreditation is not highly regarded like regional accreditation. Many regionally accredited universities and colleges do not recognize degrees or accept transfer credits from nationally accredited schools.
This does not mean that nationally accredited schools are not important. Some employers do not require degrees from regionally accredited schools. You can find out beforehand if it is a requirement.
Regional accreditation is more restrictive as the institutions can only operate in some parts of the country. The accreditation is granted to colleges, schools, and universities, and it shows that their degrees and credits meet the minimum standard. It is a voluntary process of self-regulation.
These regionally accredited universities are mostly non-profit, academically oriented, and sometimes state-owned organizations. It is difficult to transfer credits from a nationally accredited institution to a regionally accredited school. This is because the former has not met the strict standards of library resources and faculty qualifications.
Regional accrediting agencies are concerned with accrediting non-profit, academically oriented schools instead of career-based or technical schools.
Cyber Security
Job Prospects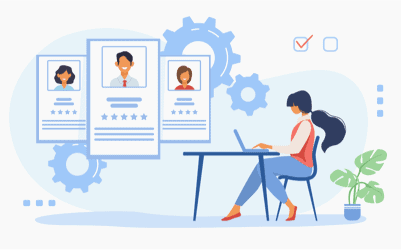 According to the Bureau of Labor Statistics, employment opportunities in cyber security are expected to grow 31 percent between 2019 and 2029. This rate is far higher than the average for all other occupations. This shows that the job prospects in cyber security are high, and you will be able to find a job in the field.
The BLS also reports that people in this occupation can earn a median salary of $103,590 per year, or $49.80 per hour. Cyber security professionals have the option of specializing as ethical hackers and information assurance experts. They also work as risk managers, defense engineers, or other IT-related positions.
Cyber Security Salary: $103,950
Cyber Security Job Growth: 31%
Cyber Security Degree Jobs
There are a lot of branches in cyber security for degree holders to choose from. They can work as computer and information research scientists, software developers, and computer systems analysts. These jobs are broad and offer you the opportunity to specialize in your preferred cyber security track.
Computer and information research scientists work in the data science field. Cyber security research scientists use data to stay up-to-date with current trends. This helps them better understand and prevent cyber security issues. Professionals in this position should have a master's degree.
Computer and Information Research Scientist Salary: $126,830
Computer and Information Research Scientist Jobs Available: 32,700
Software is a vital tool for cyber security engineers, and the field needs developers to help create it. If you enjoy both cyber security and coding, this is a good career for you. Software and web applications make the analysis process much faster. For this job, you should have at least a bachelor's degree.
Software Developer Salary: $110,140
Software Developer Jobs Available: 1,469,200
Computer systems analysts dive deep into digital security problems. They analyze different computer software and systems to identify issues and solve them. They also make sure an organization's IT systems are protected. Computer systems analysts should have at least a bachelor's degree.
Computer Systems Analyst Salary: $93,730
Computer Systems Analyst Jobs Available: 632,400
Top Cyber Security Degree Careers
| Title | Median Salary | Entry-Level Salary | Mid-Career Salary | Late-Career Salary |
| --- | --- | --- | --- | --- |
| Cyber Security Engineer | $96,962 | $75,984 | $102,965 | $125,752 |
| Network Security Engineer | $87,783 | $66,180 | $91,276 | $112,833 |
| Penetration Tester | $86,241 | $67,947 | $109,937 | $125,903 |
| Security Specialist | $77,052 | $59,184 | $85,805 | $101,489 |
| Cyber Security Analyst | $76,575 | $63,249 | $88,161 | $113,912 |
| Information Security Analyst | $73,031 | $60,307 | $82,685 | $105,057 |
Cyber Security Certifications
Certifications in cyber security help professionals gain skills to assess network and computer systems for issues. A certification proves that you are skilled enough to handle security issues that could arise. They also increase your employability.
This certification is one of the most popular ones currently available. It is mainly for penetration skills testing. Interested professionals take classes to learn skills for hacking. It also covers information security standards and laws, malware, vulnerabilities, and viruses. This certification is offered by EC-Council.
You will also go through real-world scenarios and are exposed to different methods hackers use to penetrate networks and steal information. You will learn to test, scan, and hack to protect systems. You need to pass an examination to become certified.
Certified Information Security Manager
To get this certification from ISACA, you need to have five years of experience. During the management focused certification, experts need to learn about the four parts of cyber security. You will need to pass an exam to get certified. The exam is demanding and rigorous, but it can increase your qualifications.
This base-level certification from CompTIA is still new to cyber security. However, it has been popular in the IT professional space for some time. This is a general cyber security certification, and it doesn't focus on a single vendor product line.
Anyone who wants to gain IT security knowledge can go for this certification. It also builds a strong foundation that can make it easier to get other certifications. It is well respected in the United States, and the Department of Defense makes it compulsory for all employees.
Cyber Security Professional Organizations
If you want to pursue a career in cyber security, you should consider joining a professional organization. These organizations offer different ways to stay up-to-date with current trends and topics in the industry.
Association of Information Technology Professionals
This organization is for IT professionals around the world. It hosts conferences and webinars and has local chapters. It also offers awards for students and professionals and has a job board and career center for members.
Although the association was originally founded in 1961 for accountants, it later evolved into an organization for data processing professionals. In 1996, it took its final form and currently has more than 4,500 members.
Forum of Incident Response and Security Teams
This organization allows cyber security experts to share tips, experiences, and information in a forum. Aside from promoting a forum for sharing information, the organization also hosts sponsor meetings, technical colloquia, and conferences. It features web repositories and mailing lists to encourage members to share information.
To join this organization as a member, you need to first be nominated by an existing member. You may also need a sponsor to perform a site visit. It has bylaws and rules that bind all members and can revoke membership if someone refuses to behave correctly.
Information Systems Security Association
This association is a non-profit organization. It provides professional growth and networking opportunities for cyber security experts around the world. It hosts conferences for members and has local committees and chapters.
The organization also has a monthly journal and newsletters to distribute information. It has a code of ethics that members must adhere to if they want to retain their status.
Benefits of Earning an Online Cyber Security Degree
Today, lots of universities and colleges offer online cyber security programs. These programs provide flexibility for all students. They also allow you to learn from the best professors and schools from the comfort of your home.
The cost of attending an online cyber security program is considerably less than going to a traditional program. You pay less for materials because the textbooks are digital content. Also, you can interact with students from across the world.
As cyber crime rises, the demand for cyber crime professionals is also increasing. They are needed in both the public sector and private enterprises. This demand lends itself to rewarding salaries and important jobs. If you want to become a professional, you should earn an online cyber security degree.