Top Data Science
Careers of 2021
Data science is one of the fastest-growing careers today. Perfecting your skills in this area can help you get a great job in tech. Data science careers are useful in many industries, and job openings are increasing because companies are producing data in greater volumes. If you attend a data science school, you can pursue a career in this field.
This field consists of a wide variety of careers. Professionals in the field of data science are hired to predict market trends, boost sales conversion rates, and chart business development. Take a look below to learn more about the best data science careers of 2021.
Data science is the process of extracting information from data to make better decisions. Statistics, mathematics, and programming concepts are used to extract, organize, and analyze that information.
The amount of data that businesses and companies generate through their customers, processes, and users has been increasing in recent years. To make better business decisions, we need to use data by structuring, visualizing, analyzing, and making predictions.
Where Do Data Science Professionals Work?
Data science professionals work in computer systems design, scientific and technical consulting services, management of companies and enterprises, and research and development services. Data science experts are needed in almost every job sector, not just technology.
Highest-Paying Data Science Careers at a Glance
In the list below, we'll introduce you to some of the highest-paying data science careers. Salary statistics are estimates and were sourced from the Bureau of Labor Statistics (BLS) and PayScale. Job growth percentages are from BLS and refer to projections for the 2019 to 2029 period.
| Job Title | Education Requirement | Projected Job Growth | Median Pay |
| --- | --- | --- | --- |
| Data Manager | Bachelor's Degree | 10% | $151,150 |
| Data Scientist | Bachelor's Degree | 15%* | $126,830 |
| Data Architect | Bachelor's Degree | 5% | $116,780 |
| Machine Learning Engineer | Bachelor's Degree | 22%** | $112,917 |
| Database Administrator | Bachelor's Degree | 10% | $98,860 |
| Data Engineer | Bachelor's Degree | 22%** | $92,489 |
| Statistician | Bachelor's Degree | 33% | $93,290 |
| Business Analyst | Bachelor's Degree | 11% | $87,660 |
| Database Developer | Bachelor's Degree | 22%** | $75,513 |
| Data Analyst | Bachelor's Degree | 15%* | $61,593 |
*Statistics originate from the Bureau of Labor Statistics report on computer and information research scientists
**Statistics originate from the Bureau of Labor Statistics report on software developers, quality assurance analysts, and testers
Why You Should Pursue a Career in Data Science
You should pursue a career in data science because of the high salaries and job growth. Those interested in data science-related careers are likely to have excellent job prospects, as many companies are having a hard time finding skilled workers. That means that there's more demand for data science professionals.
If you want to pursue a data science career, there are many ways you can prepare yourself. One way to prepare is to pursue an online Bachelor's Degree in Data Science. Another important thing to remember is that you'll also need to impress future employers by demonstrating your expertise and previous work experience.
The Best Data
Science Careers in 2021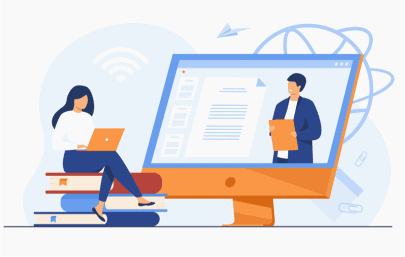 Below are some of the top data science careers you can pursue in 2021. With a data science degree or bootcamp certificate, you can be successful in any of these positions.
Data managers determine the procedures to compile useful data for a company. They make sure that all data is collected and stored appropriately, especially in the case of private data. If a company controls large amounts of data, data managers are responsible for managing the system in which this data is stored to ensure its proper functioning.
Data managers need leadership and communication skills to lead the data department's team and communicate with other company professionals. They are the ones who make sure their team handles data acceptably. They can sometimes have the opportunity to work from home.
Data scientists are professionals who translate large volumes of information, known as big data, from all kinds of sources and turn them into relevant information. They can work in any business or industry and find reliable answers to everyday problems.
Data scientists are a combination of a statistician and a programmer. They have extensive knowledge in both areas, as well as experience analyzing and interpreting large databases. If you want to become a data scientist, you should get a bachelor's degree.
Data scientists are some of the most important professionals in any company today. There is now a great demand for these professionals who, until not long ago, were practically nonexistent. People in this field often have a technical background and extensive work experience.
Data architects are in charge of designing databases in which all the data for a given company or organization's data is stored. This data must be accessible because it's used by other professionals such as data scientists, data engineers, or data analysts.
They manufacture software by planning, designing, and building the systems. Data architects are usually software engineers or computer scientists with training in programming languages.
Data architects usually have a wide range of experience. That experience should also include the skills to communicate effectively with the people they work with. Most data architects have a bachelor's degree, but a master's degree is also helpful.
Machine learning engineers use a combination of software engineering and data science. They build data science models using big data tools and programming frameworks. If you are interested in artificial intelligence, this is a good career for you.
Their duties include developing machine learning models, collaborating with data engineers, applying machine learning techniques, writing production-level code, participating in code reviews, improving existing machine learning models, and analyzing large and complex data sets for valuable insights.
Machine learning engineers need strong analytical, communication, and problem-solving skills. They can work on projects by contract, which can be part-time or as a freelancer. They can also work remotely.
Database administrators are professionals who oversee and operate an organization's database management system. They are responsible for organizing and storing data by the use of software. They also need to make sure that all user information is kept private but readily available to the user.
Database administrators must have the ability to apply specific data processing, storage, and administration techniques. They'll need the ability to recognize any data management problems and quickly come up with an alternative. Moreover, they'll have to work efficiently as part of a team.
People who work as database administrators often have full-time work schedules and may be required to work overtime. They might even work from home in some cases. Whether they work at a facility or remotely, they need to have excellent problem-solving skills, the ability to work under pressure, and teamwork skills.
Data engineers are experts who help a company understand, analyze, and utilize the potential of a large amount of information. They are in high demand in any environment where data is handled. To work in data engineering, you need to have a practical and specialized vision of the data field and the ever-changing needs of companies.
A good data engineer must interpret the available data to make decisions and help businesses stay ahead of trends. Some of the skills needed are the ability to present data clearly, to initiate and maintain secure data storage, and to use effective data analysis to draw conclusions and determine next steps.
Data engineers must also have exhaustive knowledge of databases and their management, of tools like Git and Jenkins, and programs that streamline data processing, and of required programming languages such as Python, Java, and R.
Statisticians specialize in analyzing collected data. After interpreting the data, they are responsible for scrutinizing it and identifying trends and relationships. If you are interested in analyzing numbers, you should become a statistician.
Statisticians need to ensure that the data is understandable. Studies will be presented to managers of the companies for which they work to help them make decisions. Therefore, they should make sure that those results and studies are presented clearly.
To work in this field, you'll need to be comfortable with mathematics, be organized and detail-oriented, and have strong analytical skills. Statisticians can work for many industries as part of their data management teams.
Business analysts help businesses improve by analyzing their business strategies and procedures. They're also responsible for proposing a business model based on a new, profitable strategy.
Business analysts need technical skills to understand the technologies used by the company. They also need soft skills such as leadership and analytical thinking. They study current business practices and recommend the changes that should be made, therefore satisfying the client's needs.
Business analysts build a bridge between the client and the work team by acquiring data that will then be used to create strategies that will be implemented in a new project. After the project starts, they also keep an eye on it and make any more necessary changes as time goes on.
Database developers take care of everything from design to implementation of reliable database systems. Those databases need to be capable of storing and processing data fluently.
People who work as database developers may be hired to improve or expand an existing database or to develop a new database system for an organization. They need to collaborate with the organization to map out the right database to fit its needs.
To become a database developer, you'll need a Bachelor's Degree in Computer Science or a similar field. You'll also need to have up-to-date technical skills, like knowledge of SQL and the Oracle Database, and you'll need to stay current with new processes as they arise.
Data analysts are responsible for processing large amounts of data by grouping and classifying them using patterns. Those results then can be interpreted statistically to make more informed decisions. You can become a data analyst in only a couple of years.
Analysts need to be experts in mathematics and statistics. Like most others in the data science field, they must have soft skills like teamwork and communication to be successful in their work. Data analysts frequently use programming languages such as Python to perform their analyses.
Data analysts can identify business problems and suggest important decisions that need to be made for the successful operation of the business. They perform different analyses such as descriptive, diagnostic, predictive, and prescriptive analysis to make sure their clients are performing at the best possible level.
Data Science Salaries by Location
According to ZipRecruiter, the highest-paying cities for data scientists are in California. These include Mountain View, Santa Clara, and San Fransisco. ZipRecruiter also reports that Alexandra, Virginia and Tanaina, Arkansas pay data scientists well. Data scientists earn more than $130,000 per year in all of these locations.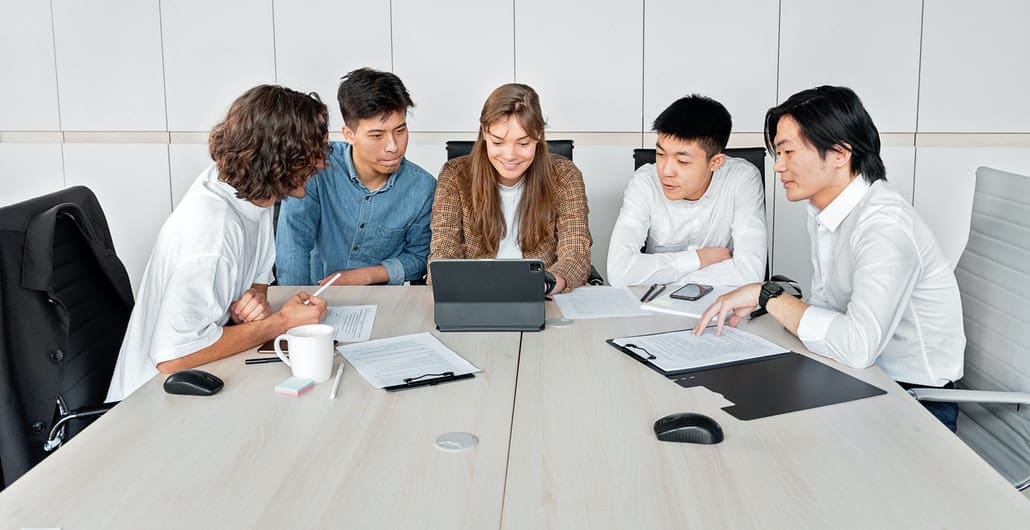 What Education Does a Career in Data Science Require?
To work in data science, you will need at least a bachelor's degree. Advanced education is generally required to break into these high-paying, in-demand roles. Data scientists are highly educated, and many of these professionals have master's degrees.
Computer programming, AI, and other areas such as human behavior are key fields for your success as a data scientist. However, if you have a curious mind and are good at problem-solving, data science is certainly a field in which you will t
Can I Study Data Science Online?
Yes, you can study data science online. If you've always wanted to study data science but don't have the time to pursue a degree because of your busy schedule, then you should enroll in an online program. There are many options for data science degrees and schools that offer excellent programs to get you started on your degree.
Is a Data Science Job Good for Me?
If you have an aptitude in math, statistics, and programming, then a data science job is good for you. Data scientists collect information and data and sort and analyze it. If you enjoy identifying patterns and trends, you should pursue one of these data science careers.
Data science combines computer science, statistics, modeling, analytics, and math skills with sound business sense. Data scientists uncover the answers to major questions that help organizations make stronger decisions.