Top Database Management
Careers of 2021
If you have a knack for organization, software, and technology, you should consider a career in data management. This field offers opportunities for those who excel in database management systems, marketing, information technology, and finance. You can work with data lakes, database languages, machine learning, data warehouses, and more.
People who are interested in database management can explore careers in several industries. If you get a Bachelor's Degree in Database Management and get relevant training, your career in this niche will be rewarding. You can work as an administrator, software developer, programmer, security analyst, or support specialist.
In today's guide, we'll be discussing the career paths you can take, along with the education required to launch a career. A realistic job and salary outlook will also be presented to help you weigh whether this job prospect is for you. Read below to learn more about the best database management careers of 2021.
What Is Database Management?
Database management refers to the business actions taken to control and manipulate datasets necessary to meet the conditions all through the data lifecycle. These actions have become more vital as business data grow in volume.
As data becomes more popular, adverse conditions like compliance risk and poor application also grow. Through database management, proactive techniques are employed to combat the repercussions of data growth.
Where Do Database Management Professionals Work?
Database management experts work in computer systems design, education, retail, insurance, and more. Since most industries are using data in 2021, you can work in almost any environment.
If you get hired for this position, your tasks will involve converting databases into customer data. As such, you will be tasked with completing customer data migration from one hardware platform to another. Your job also requires you to keep good working relations with your customers through the migration or conversion process.
Highest-Paying Database Management Careers at a Glance
Read below to learn the basics about the best database management careers of 2021. Salaries and job growth statistics have been sourced from the Bureau of Labor Statistics (BLS) and PayScale. Growth percentages refer to the increase in opportunities between 2019 and 2029.
| Job Title | Education Requirement | Projected Job Growth | Median Pay |
| --- | --- | --- | --- |
| Computer and Information Systems Manager | Bachelor's Degree | 10% | $151,150 |
| Computer Network Architect | Bachelor's Degree | 5% | $116,780 |
| Software Developer | Bachelor's Degree | 22%* | $110,140 |
| Information Security Analyst | Bachelor's Degree | 31% | $103,590 |
| Database Administrator | Bachelor's Degree | 10% | $98,860 |
| Computer Systems Analyst | Bachelor's Degree | 7% | $93,730 |
| Operations Research Analyst | Bachelor's Degree | 25% | $86,200 |
| Market Research Analyst | Bachelor's Degree | 18% | $65,810 |
| Quality Assurance Analyst | Bachelor's Degree | 22%* | $55,942 |
| Computer Support Specialist | Associate Degree | 8% | $55,510 |
*Job growth statistics have been sourced from BLS data on software developers, quality assurance analysts, and testers.
Why You Should Pursue a Career in Database Management
You should pursue database management because the demand for data professionals is very high, given the low supply. This means that you will likely earn a competitive salary and benefits package when you start working for a reputable organization.
The BLS reports that most database management careers have a growth rate of 10 percent or higher. This means that by 2029, there will be many more job opportunities in the field. You won't have to worry about not having the right employment opportunities for your profession.
The Best Database
Management Careers: 2021 List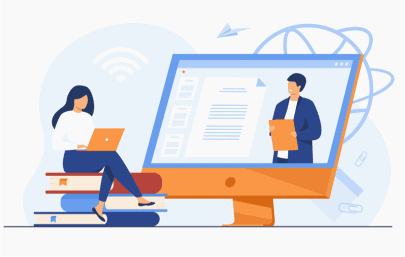 Read below to read in-depth descriptions of the top database management careers of 2021. Learn more about job responsibilities, education requirements, and the day in the life of a data professional.
The role of the CIS manager involves directing, planning, and supervising all computer-related activities within the company. They fulfill these roles by identifying the organization's technology needs and making software and hardware-related decisions to help meet these needs.
They collaborate with managers, technicians, vendors, and users to assess and understand system and computing requirements and needs. Furthermore, they also communicate the organization's procedures, policies, and goals to the information technology team. They will then develop a plan to implement the identified needs.
If you choose to be a computer network architect, your job will involve building and designing data communication networks like intranets, wide area networks, and local area networks. You will also be responsible for upgrading the routers, adapters, hardware, and other network drivers.
Furthermore, a computer network architect also keeps the network security when designing the infrastructure. Once their design is done, they present it to upper management. Most of the time, they also work with computer hardware engineers when building the network design they created.
The role of every software developer includes implementing software solutions through building websites, applications, and programs. They also discuss client requirements before proposing solutions. They also write and test codes, collaborate with other software developers, and use different development tools.
These developers are also responsible for upgrading applications, monitoring their performance, and testing quality. They are also often tasked to document all software development jobs for future reference. To become a software engineer or software developer, you will need at least a bachelor's degree.
An information security analyst is responsible for monitoring the organization's computer networks for different security issues, installing their security software, and documenting various breaches found. They also investigate these breaches along with other incidents involving cyber security.
It's also part of their jobs to operate software and install various safety nets to protect information infrastructure and systems like data encryption programs and firewalls. They also work in tandem with security teams to run tests and discover network vulnerabilities.
It's the database administrator (DBA)'s role to keep the company's database up and running. The ratio behind this is to ensure the seamless information flow through the company so that front end and backend data structures are secured. Database administration jobs can be found in many different industries.
DBAs build quality and high availability database systems based on each end user's role. They are also tasked to design and implement databases according to the views and needs of the end users. Lastly, they also define users and enable effective data distribution.
It is a part of the computer systems analyst's role to define and analyze various system issues and design and test solutions and standards. Aside from that, they also define application issues conferred with clients while also assessing processes and procedures.
Most of the time, they also develop data solutions through the preparation and evaluation of alternative workflow. Furthermore, some computer systems analysts also control solutions through the establishment of specifications and coordination with programmers. This ensures data quality.
The role of operations research analyst involves understanding and identifying operation-related problems to help improve business processes. These analysts also assist leadership teams in making different business decisions using information from databases. A similar job to this position is business intelligence analyst.
These analysts also gather and analyze data from the existing operating systems to help make software-supporting decisions. They also gather input from individuals and workers with specialized knowledge to solve operational problems.
The job of a market research analyst includes assessing a company's target market's preferences to help the former shape, market, and advertise their goods and services. While some work in consulting firms on a contract basis, others work directly with product, consumer, and marketing firms.
They evaluate and devise data collection methods like opinion polls, questionnaires, focus groups, and surveys. They also analyze data with the help of statistical software. After that, they interpret the data while also organizing the information into reports and statistical tables.
Computer support specialists perform and install minor peripheral equipment, software, and hardware repair based on installation or design specifications. They also oversee the computer system's daily performance. Apart from that, they also set up specific equipment dedicated for employees.
They are also responsible for the installation of appropriate software, operating systems, and cables. There are also instances wherein they are tasked to keep records of installation activities, completed remedial actions, and regular data communication transactions.
Quality assurance analysts ensure that the computer applications and other software are running smoothly. This also means that they often upgrade and modify those that are not updated.
Their role is divided into two main parts: documentation and testing. As soon as the software developers are done with their output, it is the QA analyst's job to see if the said output is made up to the standards set by the end users. Should there be a glitch, they'll be the first to identify and submit them for fixing to the appropriate department.
Database Management Salaries by Location
Location dictates how much these skilled professionals should be paid. Nevertheless, in-demand tech professionals are often paid handsomely compared to other non-tech positions simply because of the complexity of the job.
According to Indeed, the US has the highest-paying salaries for data managers. Its report states that Irvine, California, takes first place for paying data managers approximately $232,157 per year. Next to Irvine is Los Angeles, with data management salaries at around $215,457.
Indeed reports on many different cities as well. If you work as a data analyst in Rockville, Maryland, you can expect a salary that could go as high as $93,342. In New York, New York, most data analysts receive $88,312 per year. In Houston, Texas, you can expect a salary of $80,327.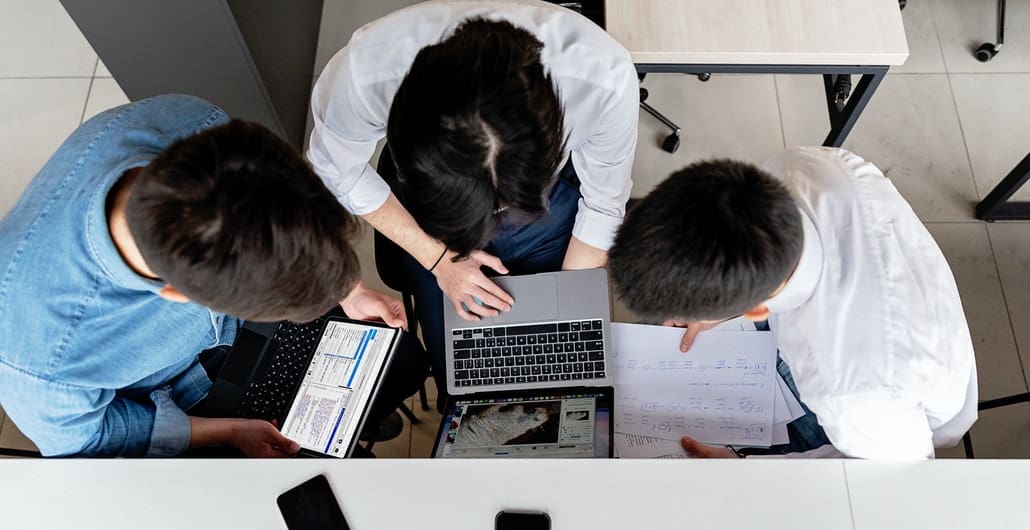 What Education Does a Career in Database Management Require?
For a career in data management, you will need to complete a Bachelor's Degree in Database Management, Computer Science, Data Science, or Information Technology. These degrees will take four years or more of your time, but you can expect great rewards.
However, if you're aiming for entry-level jobs, you can start with an associate degree in any of the fields and disciplines mentioned above. You can gain relevant industry experience after earning your associate degree and become an expert in your niche.
On the other hand, if you want to pursue higher education after you finish your bachelor's degree, you can move on and earn your master's or doctoral degree in your field of specialization. These courses could again take two or more years of your time, but you will have even more lucrative career advancement opportunities.
Can I Study Database Management Online?
Yes, you can study database management online. You can find online degrees in almost any subject. However, earning a degree from a well-known university is not the only path you can take to succeed in the data management field.
For one, you can take advantage of the crash courses and intensive training sessions offered by online coding bootcamps. The courses and learning sessions may be shorter than your usual university program, but it doesn't mean that they are not practical and helpful.
Bootcamp courses are targeted, meaning the lessons are more focused on the principles, applications, and skills you have to start working as a database management expert. Plus, students will also undergo intensive learning sessions with a coach, so their progress is tracked and supported.
Most bootcamps also forge meaningful partnerships with companies like Google, Microsoft, LinkedIn, and Amazon to help their learners work as interns or on-the-job trainees in these prestigious workplaces.
Apart from these bootcamps, you can enroll in online learning platforms like Coursera, edX, and Udemy. While some courses are free, others charge a fee for registration and completion. Short courses are a good choice if you only want to test the waters before you jump into a longer program.
Is a Database Management Job Good for Me?
Yes, if you're passionate about data management and data science, you should consider pursuing a job in database management. Put your passion, education, and skills to good use by furthering your experience and expertise. This will be a great choice for you if you have strong math and communication skills.
Since businesses rely heavily on technology to track customers and manage their operations, there will always be job opportunities for people working in this industry. Although job growth differs by position, BLS expects an above-average growth rate in most data management-related posts. You should start your data management career in 2021.