Online Software Engineering
Degrees Explained
Although on-campus studying is a popular choice for many, online education is more affordable and accessible. With the vast range of online learning platforms, you can get your degree online in only a couple of years. There are many degree programs available, including online software engineering degrees.
Many software engineering programs cover computer systems, software design, operating systems, information technology (IT), and application development. If you've just graduated from high school or are working and want a career change, you should consider an online software engineering degree.
Online Software Engineering Degrees: An Overview
A software engineering degree isn't only for aspiring software developers. This degree is valuable for web developers as well. Although there isn't much difference between those two professions, web developers only work on website and application development. Software engineers work on programs for desktop and mobile.
An online degree in software engineering will equip you with soft and technical skills. There are also many professional certifications for software engineers. You have tons of online learning platforms to choose from.
You can opt to study at top online colleges, universities, or graduate schools. Many of these schools offer financial aid. They also hold accreditation to vouch for their education quality. Read below to learn more quick facts about software engineering degrees.
What Is an Online Software Engineering Degree?
An online software engineering degree is an associate, bachelor's, or master's degree that you complete online. These degrees have as much credibility as an on-campus degree, as long as you attend an accredited institution. Online degrees follow the same curriculum as on-campus degrees, except they sometimes lack hands-on projects and student resources.
Online programs offer live instructor-led classes or self-paced classes. Some software engineering programs offer a combination of both. This can allow for greater flexibility if you already have a job, a family, or other commitments to attend to.
Online degrees also cost much less than on-campus classes because you don't use as many school resources. Plus, studying for an online degree allows you to learn from anywhere in the world.
Online Software Engineering Degree Curriculum
An online software engineering degree covers an array of basic and intricate concepts. The exact curriculum depends on the learning platform and degree program. Below are a few of the most common subjects taught in an online software engineering degree curriculum.
Web Application Development
Students will learn the architectural design of websites. They will also learn the components of a responsive website for desktops and mobile devices. This program covers how to learn Python and other popular programming languages for software engineers.
Web application development is an integral part of software engineering degree programs. When researching the curriculum of different programs, make sure they offer strong web development skills.
Database Management Systems
Software engineers often work with data as part of their daily routines. You'll need to learn how a database system works and which are the best ones to use. Some popular data management systems include MySQL and Oracle.
Project management is a common aspect of software engineering jobs. It will teach you how to design and develop scheduled software projects. Professionals do this within a company's budget. They aim to streamline and organize a company's operations.
Online Software Engineering Degree Types
For an online software engineering degree, you can choose one of three different degree levels. The program you choose depends on your experience and career goals. You could get an Associate, Bachelor's, or Master's Degree in Software Engineering.
Read below to learn more about the top degree programs for software engineering in 2021.
Software Engineering Online Associate Degree
The Associate Degree in Software Engineering is a two-year program. This program covers the basics of designing and developing, problem-solving, and using programming languages. You'll also learn the fundamentals of operating systems, databases, and networking.
An online associate degree is ideal for high school graduates or inexperienced students. It's also an excellent choice for those who don't want to make a four-year commitment. By completing this program, you can apply for junior roles. These include a web developer, software tester, or data entry clerk.
Software Engineering Online Bachelor's Degree
Most software engineers have a bachelor's degree. This is because most employers require a bachelor's degree for entry-level jobs. Unlike an associate degree, this program covers intermediate software engineering skills and knowledge.
A bachelor's degree is a four-year program. With this degree, you can become a professional software engineer, systems analyst, or database administrator. In some cases, you can choose a specialization or a minor to learn more about the field if you already know what you want to pursue.
Software Engineering Online Master's Degree
A Master's Degree in Software Engineering is one of the best options if you want to become a software engineer. Professionals with this degree generally earn more than those with a bachelor's degree. They can also apply for leadership roles.
With a master's degree, you'll learn advanced software engineering techniques. This will make you a seasoned expert in the field. You can become a senior web developer, a senior software engineer, or a video game designer, among many other professions.
How to Get Into an Online Software Engineering Degree Program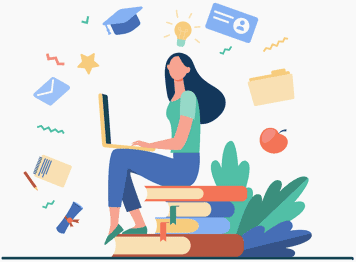 For an associate or bachelor's degree, you will need a high school diploma, sometimes with a GPA requirement. A master's degree program requires a related bachelor's degree in most cases. However, different programs have different requirements, so you should research your preferred school first.
Community College Admissions
Most online community colleges offer open enrollment. This means anyone with a high school diploma can enroll. You will need to upload your academic transcripts and a copy of your ID. Some schools require you to create an online account and answer a few questions to apply.
To study for a bachelor's degree at an online university, you usually need to have a minimum GPA of 2.5. A few universities consider students that don't meet those requirements.
You should already be familiar with basic software engineering fundamentals and ideas. If this applies to you, create a portfolio of your work to prove your competence. You may also need letters of recommendation and an application essay.
Graduate School Admissions
For online graduate school admission, you will have to have at least a bachelor's degree in a related field. This is important because master's degrees typically teach more advanced subjects. You should have software engineering experience, either educational or work. You may also have to apply with a letter of recommendation.
Online Software Engineering Degree Cost
Students studying in-person pay between $20,050 and $43,139 in tuition fees per year. This is according to the National Center for Education Statistics (NCES). However, online learning is typically much cheaper than on-campus education. This is because online students avoid extra fees for housing and resources like libraries and study spaces.
Even though it can be less expensive, an online degree is still an investment. Scholarships and student loans are two ways to help ease the financial burden. You can also research individualized tuition plans according to your preferred program.
It's a myth that online students can't get scholarships for their studies. Many organizations offer further education scholarships to eligible students. The requirements are the same for students attending a traditional school. You also don't have to repay scholarships.
Scholarships are awarded based on merit, personal circumstances, athletic abilities, and talent. You must attend an accredited learning facility for a scholarship. You can get a scholarship from an outside organization or from your own college or university.
For online undergraduate and graduate degrees, you can apply for a student loan. You have the option of federal loans or loans from a private lender. For federal loans, complete the Free Application for Federal Student Aid (FAFSA). Professionals will assess your FAFSA and make you an offer based on your criteria.
Private student loans usually require a good credit record. The interest rates are also higher than federal loans. In addition, you might need a co-signer to apply. It's best to use federal loans before opting for private loans. Both can be useful depending on your circumstances.
Online College Accreditation
Accreditation for online colleges and learning institutes is critical. This proves that the college offers credible programs and it meets the standard level of education quality. This way, you can transfer schools and credits if necessary and be eligible for higher-level programs like a master's degree.
Learning institutes have to follow a strict process to become accredited. They must renew these accreditations. You should also check the accrediting body. If the accrediting body is a credible organization in the education industry, you're good to go.
Unlike regional accreditation, geographical location doesn't limit national accreditation. However, national accreditation agencies don't have standardized requirements like regional agencies. They usually accredit trade schools or vocational institutions. Every three to five years, they ensure schools still meet the standard requirements.
Credits from nationally accredited schools aren't widely transferable, but this is because they usually offer more specific programs. These schools are also more affordable than regionally accredited schools. They offer more variety of career-ready studies.
To verify a school's national accreditation, check if the Council for Higher Education Accreditation (CHEA) and the US Department of Education (DOE) recognizes the accreditation.
Regional accreditation is the highest level of college and university accreditation. These schools focus on more liberal coursework, and the criteria for accreditation are strict. Most colleges are regionally accredited.
These schools have higher tuition fees than nationally accredited colleges. Regional agencies review schools every 10 years. You'll also notice rigorous entry requirements. However, you can easily transfer credits between schools.
CHEA offers regional accreditations as well as national accreditations. Other regional accreditors include the Higher Learning Commission (HLC), Middle States Commission on Higher Education (MSCHE), and more. Accredited schools include that information clearly on their websites.
Software Engineering
Job Prospects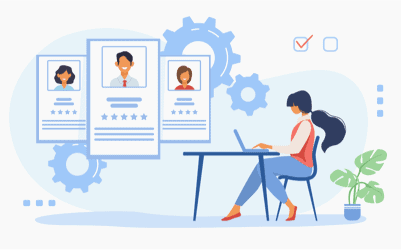 The BLS reports the job growth for software engineers to be 22 percent between 2019 and 2029, as cited above. Careers in software engineering have just over five times more growth than most careers. Most industries are becoming more reliant on technology, which means there will generally be more jobs in tech in the coming years.
There are over one million employed software developers in the United States in 2020, according to Statista. There will be even more by 2030. This proves that there are many jobs to go around in the next ten years.
Software Engineering Degree Jobs
With a degree in software engineering, there are many career opportunities and various fields to specialize in. Whether you start as a software engineer and progress into a systems administrator, it's up to you.
The most common jobs for students with software engineering degrees include web developer, systems analyst, game developer, and cyber security engineer. Read below to learn more about some of these careers.
As a web developer, your day-to-day tasks include writing code, creating user interfaces, integrating data from data systems, and maintaining software documentation.
You'll use programming languages like JavaScript, HTML, and CSS to create websites aligned with your client's budget and desired results. Most of your day includes meeting with other professionals working on the project, testing websites, and staying up-to-date with technology trends and changes.
Web Developer Salary: $77,200
Web Developer Job Growth: 8%
Systems analysts use tools and computers to create and implement IT solutions. These professionals have to test existing systems and make improvements. Businesses rely on these experts for a smooth performing system to streamline their operations.
Often, systems analysts have to communicate with internal and external stakeholders, draft proposals, and outline project costs. You'll work with web developers, testers, and end-users to determine the quality and performance of your established systems.
Systems Analyst Salary: $93,730
Systems Analyst Job Growth: 7%
Game development is a great option for creative students who want a versatile career. Game developers work with a team to plan, design, and develop games. These games are for mobile devices, consoles, and computers.
You should have outstanding coding skills and a passion for video games. It will be your responsibility to maintain projects, debug games, translate game ideas into functions, and generate game storyboards. The statistics below refer to game artists and animators.
Game Developer Salary: $77,700
Game Developer Job Growth: 4%
Top Software Engineering Degree Careers
| Title | Median Salary | Entry-Level Salary | Mid-Career Salary | Late-Career Salary |
| --- | --- | --- | --- | --- |
| Data Scientist | $96,501 | $85,260 | $109,585 | $135,896 |
| Development Operations (DevOps) Engineer | $96,239 | $74,123 | $103,587 | $128,817 |
| IT Security Specialist | $73,037 | $60,023 | $82,587 | $103,267 |
| Systems Engineer | $76,466 | $62,535 | $78,773 | $93,424 |
| Technical Program Manager | $125,140 | $90,879 | $125,381 | $138,543 |
| User Interface Designer | $64,848 | $50,022 | $69,390 | $99,296 |
Software Engineering Certifications
Professional certification as a software engineer means better job prospects and a potential raise. Besides online bachelor's, master's, and associate degree programs, there are countless certifications you can get. These are different than degrees because they are offered by professional organizations and usually only include an exam.
These are the top professional certifications for software engineers.
Certified Software Engineer
The Institute of Certification of Computing Professionals (ICCP) offers this certification. You must complete three exams. These include software engineering, information systems, design, and object-oriented analysis.
You must pay $300 for the exam, $45 as a membership fee, and $50 as a proctor fee. The ICCP offers study material and tutoring services for additional fees. This certificate requires renewal once every three years. It's ideal for all professional software engineers because it tests general expertise.
Amazon Web Services (AWS) Certified Developer
This certification costs $120, and the exam takes 130 minutes to complete. For $20 each, you can use practice exams, and the certification is equal to an associate degree. You must renew this certification every three years.
The exam will test your expertise in the basics of AWS, AWS architecture, and web development and design. You should also know web deployment, user support, debugging, and software lifecycle management. This certification is perfect for professionals who specialize in Amazon Web Services.
C++ Certified Associate Programmer
C programming is a vital tool in software engineering. To earn this certificate, you need to know how to program with C++. The C++ Institute offers this certification to test how well you understand C programming. The exam includes universal programming, C++ data types, and object-oriented models. You'll also need to know the syntax and semantics of C++.
The exam includes 55 questions, requires 65 minutes, and costs $295. Any software engineer can benefit from this certificate. C++ is an essential skill for software engineers and computer programmers.
Software Engineering Professional Organizations
Software engineering professional organizations will help you secure contracts and career opportunities. These organizations work to advance the software engineering profession and those who work in it.
Software developers, web developers, and all IT professionals can benefit from these organizations. Read below to learn more about them.
Association for Computing Machinery (ACM)
The ACM aims to progress the software engineering and computer science industry. Professionals can volunteer at the ACM to become more involved in the industry. Volunteering entails helping at conferences, webinars, publications, and similar events.
You'll have leadership authority in ACM publications as a reviewer, researcher, chief editor, or associate editor. You can also provide curriculum suggestions to universities and graduate schools.
ACM gives experts a platform to share their knowledge with their industry. This exposure can help you become a respected member of the tech industry. You'll gain valuable connections as well.
Computing Research Association (CRA)
Joining the government and academia, CRA strives to strengthen education in computing. CRA offers ample research and technology resources to its members. Members have the opportunity to expand their knowledge and skills.
The CRA influences policies around computing, research, and collecting data about the industry. They also encourage human resources and contribute to the professional community. Joining the CRA will progress your technical skills. You can also impact the tech industry through research and authentic ideation.
There are countless perks of joining the IEEE Computer Society. Members receive monthly computer magazines, research journals, and author services. IEEE also offers access to a large digital library.
You can join several technical committees and groups. These include the professional member chapters or the student chapters. IEEE also has a job board on its website for members. In addition, there are a few courses and certifications you can complete. This includes an Associate and Master's Certificate in Software Engineering.
Joining the IEEE Computer Society is a brilliant choice for professionals who want access to countless resources. It also enables members to join a vast network of industry professionals.
Institution of Engineering and Technology (IET)
Operating for 150 years, IET is a fantastic society for tech professionals and software engineers. There are tons of professional development services. These include mentoring, apprenticeships, STEM programs, live online courses, and resume assistance.
You'll find engineering jobs, scholarship opportunities, and career support to help you gain international recognition. IET also offers research journals, software engineering books, a magazine, and IET.tv with conferences and lectures. It is the ideal solution for professionals who want educational and career services.
Benefits of Earning an Online Software Engineering Degree
You should get an online software engineering degree because of the high job demand, job security, and career opportunities. This degree allows you to explore various professions. You can become a web developer, software architect, software developer, and more.
As a software engineer, every day entails new challenges, and professionals always have to find better, more efficient processes. As a result, you have a lot more creative freedom in this career than any other. Plus, an online degree means you can become a software engineer from home.
You should get an online software engineering degree if you're a natural in operating systems, programming languages, computer systems, and web design and development. With higher-than-average job growth rates, this career isn't going anywhere.