The 10 Best Online Video Game Design and Development Bachelor's Programs of 2021
The gaming industry in 2021 is worth nearly $300 billion and you can be a part of it by getting a bachelor's degree. If you have always dreamed of creating virtual worlds, you should consider enrolling in one of the best video game design degree programs.
Know that as you obtain an online bachelor's degree, you will learn programming, 3D animation, storytelling, and coding. This article covers the 10 best bachelor's degrees in video game design and development. It also goes through potential career options and salaries.
At a Glance: The Top 10 Video Game Design and Development Bachelor's Degrees of 2021
It is easy to get lost under a huge pile of online programs and course options. To make your search easier, we have compiled the top 20 online video game design degrees. The list is in alphabetical order. Tuition costs are taken from school websites.
School and Degree
Tuition
Notes
Academy of Art University
Game Development BS
$115,911
4 years
Baker College
BS in Game Software Development
$10,160 per year
4 years
Franklin University
BS in Interactive Media
$398 per credit
4 years
Full Sail University
BS in Game Design
$24,513 per year
4 years
Liberty University
Bachelor of Science in
Information Technology
$390 per hour full-time;
$455 per hour part-time
3.5 years
Lindenwood University
BA in Game Design
$18,540 per year
2-4 years
Savannah College of Art and Design
Bachelor of Arts in Digital Media
$38,075 per year
4 years
Southern New Hampshire University
BA in Game Art and Development
$320 per credit (120 credits required)
3-4 years
University of Advancing Technology
BS in Game Programming
$12,475 per semester
4 years
University of Silicon Valley
BS in Game Design Engineering
$12,900 per semester
4 years
Why You Should Pursue a Video Game Design and Development Bachelor's Degree Online
There are many benefits to attending an online video game design program. The most obvious point is flexibility. Game designers work with a computer or a laptop. An online degree gives you the flexibility to work anywhere, at your own rhythm.
You may miss out on a university's on-campus labs and social spaces, but you can do the same amount of work, if not more, from your computer at home. Below is a summary of the best reasons to get an online bachelor's degree in a gaming-related discipline.
An online degree provides students with flexible scheduling options. Study at your own pace, anywhere.
Employers will be impressed by your motivation and determination to pursue your education at home.
Online degrees are much cheaper than on-campus programs. This is mainly because you won't be using any campus facilities.
What Are the Requirements for an Online Video Game Design and Development Bachelor's Degree?
The majority of online computer science degree programs have some requirements, and programs that emphasize video game development and design are no different. Firstly, you need to have finished high school. On average, degree programs ask for a GPA average of 2.0 or higher.
On top of high school, having a background in computer science, math, or fine arts is highly recommended. Some colleges ask for a personal portfolio. Artistic talent in drawing, painting, or sculpting is valuable. Make sure you document your art and create a digital portfolio. This can give you a leg up during the application process.
Top 10 Online Video Game Design and Development Bachelor's Degrees: 2021 List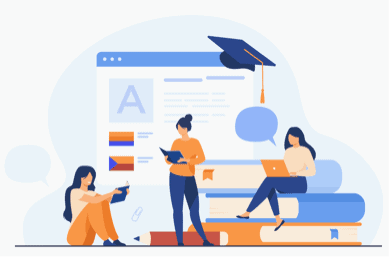 Now that you have an idea of the entry requirements for game design and development degree programs, let's get an overview of what each university has to offer.
Academy of Arts University | Game Development BS
his program focuses on concept art. Throughout this online degree, you will learn about 3D art, UI/UX design, game design, animation, and technical art. The curriculum also covers pre-production and various game engine technologies.
Graduates from this San Francisco-based university have gone on to work for EA Games, Naughty Dog, and Zynga. This is a great university that specializes in creative and fine arts. Throughout this program, you are surrounded by a solid body of artistic and creative talent.
Lambda school | Software Engineering
This is a four-year online program that will teach you the technical skills to create games for both PC and mobile platforms. The program begins with foundational courses in programming and coding. Students are then introduced to the process of storyboarding, game layout, and development.
The program includes a final capstone project. During your final year, you will focus on creating your own game. You will start from the designing stage to the marketing and launching stages. This university is accredited by the Higher Learning Commission.
Franklin University | BS in Interactive Media
This program does not have game design and development as its focus. However, throughout this online four-year course, you will develop solid competencies in web and mobile programming, as well as communications. This is a great course to take if you are aiming to land a management or leadership role.
The program is project-based, and students can specialize in web design, flash animation, or media design. Over 60 percent of students at Franklin University attend online programs. This means that you will benefit from quality interaction with peers and teachers.
Full Sail University | BS in Game Design
Obtaining the Full Sail online game design bachelor's degree takes 29 months. Throughout the course, you will obtain a solid foundation in programming, coding, and software engineering. The curriculum then focuses on the artistic elements of game design. You will explore 2D animation before moving on to 3D.
This is a great option if you have a background in the arts and especially drawing. This program will allow you to make the most out of your creativity.
Liberty University | Bachelor of Science in Information Technology
This is an exciting online degree that takes about three and a half years to complete. This bachelor's degree gives students the option to specialize in application and database management, data networking and security, gaming design, or web and mobile programming.
The specialization starts with an introductory course on graphic design. Students are then exposed to digital imaging, 3D graphics, and interactive game development. Graduates from this particular program have led successful careers as creative and graphics directors and design managers.
Lindenwood University | BA in Game Design
This university will prepare you for a career in a game studio environment. The program duration is two to five years. The curriculum includes exciting topics such as advanced game design and production. Upon graduation, you will be fully confident in developing games from their inception.
Course modules include design, programming logic, digital foundations, visual storytelling, 3D graphics, and an introduction to game design. One of the unique features of this program is that a course on Western art from prehistoric times to the year 1300 is mandatory. If you are into ancient Egyptian or Greek art, then this course is perfect for you.
Savannah College of Art and Design (SCAD) | Bachelor of Arts in Digital Media
SCAD offers an award-winning e-learning program that has a very exciting curriculum. The degree includes a concentration in game development. An introductory course on drawing, designing, and coloring sets the tone for this art-focused degree. This particular program includes an internship, from which you will earn credit toward graduation.
Throughout this state-of-the-art bachelor's degree course, you will sharpen your communications, leadership, and critical thinking skills. This university gives you the tools and confidence to perform well in the industry. The concentration in game development includes modules such as game design, interactive design, and digital design aesthetics.
Southern New Hampshire University (SNHU) | BA in Game Art and Development
Throughout this degree program, you will learn how to bring imaginary worlds to life. The program has an extensive array of course options. Modules cover 3D modeling, 3D mesh topology, lighting, shading, texturing, and rigging. If you have a background in creative or fine arts, this program could be for you.
Furthermore, SNHU provides its students with a robust foundation in coding and programming. You will learn and acquire industry-level tools and technologies to create interactive media elements. Most graduates from this online BA become environment artists, 3D modelers, or concept artists.
University of Advancing Technology (UAT) | Game Programming BS
UAT provides a highly technical curriculum. Throughout this online degree, you will cover the foundations of coding. This program offers proficiency in many platforms such as PC, console, and mobile gaming.
The core module of the game programming BS is the C++ programming language. After mastering C++, students move on to other topics like scripting, data handling, DirectX, OpenGL, and game engine architecture. If you would like to specialize in coding and programming, this degree program is for you.
University of Silicon Valley (USV) | BS in Game Design Engineering
USV usually offers on-campus degrees, but in light of the current pandemic, all courses are held online. Throughout this technical program, you will acquire a staunch foundation in coding. You will cover user interface design, OpenGL, memory management, and GUI.
Students are encouraged to specialize in design concepts, storytelling, game analysis, gamification, or techniques for monetization. This is an industry-focused program that will ramp up your employability upon graduation.
Choosing the Right Online Video Game Design and Development Bachelor's Degree Program
The number of college programs with a focus on gaming is growing exponentially. You must go through your options carefully. We've come up with three important points that are important to look out for during your search process.
Make sure that the degree program that interests you fits your profile. If you have graduated high school with a good GPA, most universities will take you on. However, some institutions have further requirements so make sure you fit the bill before the application process.
Many online programs offer rigid schedules. This is because classes have to be interactive and immersive, allowing students to interact with peers. Other programs offer asynchronous content. This makes for a less interactive learning experience but offers far more flexibility. Make sure you find a program that suits your schedule and preferred learning style.
Some programs offer internships as part of their curriculum. Video game design is a very competitive field to get into if you have no experience. For this reason, try to find a university that offers good career guidance or internship opportunities. This will help you out when you look for employment later on.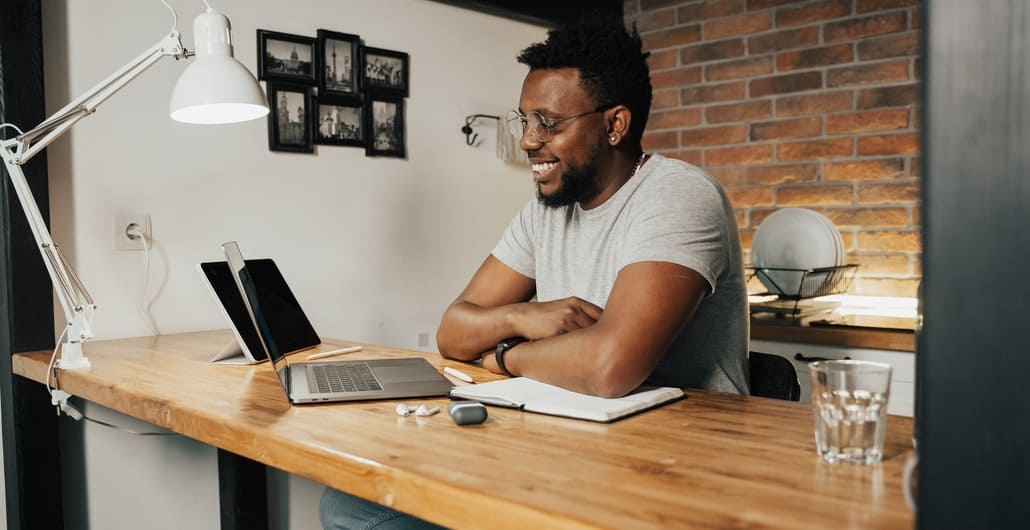 What Can You Do With an Online Video Game Design and Development Bachelor's Degree?
With an online video game design and development bachelor's degree, you can work in many tech fields. Most game design graduates end up in huge video game companies like Nintendo, Ubisoft, Epic Games, or Gameloft. However, the technologies you will learn throughout your degree will let you prosper in other fields.
You can also get software development jobs in business, construction, healthcare, or finance. The in-depth coding skills you acquire throughout your degree will improve your employability.
Below are three great careers you can pursue with a game design or game development bachelor's degree. Salary information was collected from PayScale and is subject to change.
Average Salary: $55,611
Animation is used for films, cartoons, advertisements, and video games. Animators work in multidisciplinary teams to create storyboards, develop design ideas, and implement those designs. To be an animator, you need to be skilled in rigging, scripting, and modeling.
Average Salary: $64,103
If you are a gamer, working in the games development industry might be for you. Video game programmers need to be on top of current gaming trends and practices. They create the game architecture and sometimes work on animation. Developers are expected to have flawless proficiency in C++ and Java.
Average Salary: $87,146
With an online bachelor's degree in video game design, you can also work in fields outside of gaming. The skills you learn throughout your education are incredibly versatile. They can open doors to a multitude of career paths such as software engineering.
How Much Can I Expect to Earn With an Online Video Game Design and Development Bachelor's Degree?
Graduates with an online video game design typically end up working for video game companies. A qualified game programmer just starting out can make about $54,000, according to ZipRecruiter. With experience comes a better salary. According to PayScale, a game programmer with over five years of experience earns about $74,000 on average.
As you can see, a career in the gaming industry provides many advancement opportunities. Note that your degree can open the door to almost every programming field. If you do not make it in the gaming industry, you can fall back on any coding or programming path. An average programmer earns over $80,000 on average, according to PayScale.
Is It Better to Get a BA or BS in Video Game Design and Development?
A bachelor of arts in game design involves animation and design. You will focus on the front end and client-side of game development. A BA is a perfect option if you want to focus on the user experience aspect of game development.
A bachelor of science is more technical. You will spend more time learning coding languages like C# and C++ and how to apply them. If you have a background in math or science, a BS might be the right option for you. A BS offers more specialization, although students are expected to know exactly what they want from their education.
Is an Online Video Game Design and Development Bachelor's Degree Worth It in 2021?
The gaming industry is worth billions of dollars in 2021. Gaming is growing, and its client base is growing too. Getting a video game design and development bachelor's degree online can guarantee your place in the industry. Getting your degree online will work in your favor by showing employers you are motivated and ambitious.
The number of universities and colleges specializing in gaming is also growing. With a degree in game design and development, you can work in a huge array of fields beyond gaming. A degree in game development is a surefire way to kickstart an exciting career.