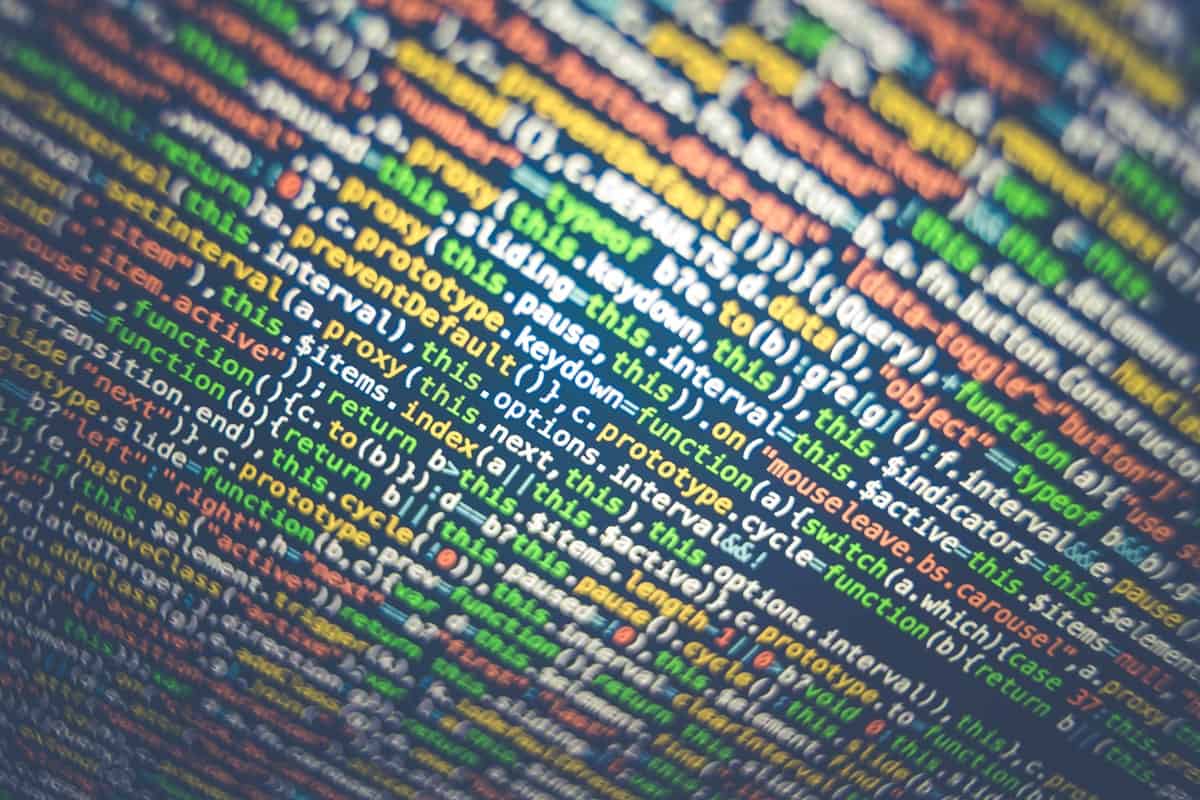 How to Pay for a Coding Bootcamp: A Guide to Bootcamp Financing
For everyone interested in pursuing a career in tech, coding bootcamps offer a great source for training and job opportunities. This article is for anyone who wants to attend a coding bootcamp and save money while doing it. The cost of tuition doesn't have to be a roadblock as long as you find the right funding options.
Read on to find what a coding bootcamp is, the various costs of tuition, and the different ways to finance your bootcamp education. We will also include several free coding bootcamp courses you can attend to kickstart your lucrative career. Read below to learn how to pay for your coding bootcamp with bootcamp loans, income share agreements, and more.
What Is a Coding Bootcamp?
Coding bootcamps are short immersive programs that provide tech training. This training will teach you in-demand industry skills and get you job-ready. Coding bootcamps cover an array of subjects including software development, digital marketing, data science, business intelligence, and UX/UI design.
Since bootcamp education is relatively new, these programs have gained popularity and legitimacy within the tech industry quickly. Several bootcamps also offer job guarantees and boast of job placement rates of 90 percent or higher. They are more affordable than a degree and offer more payment options.
Bootcamps offer online or in-person courses, so it's easy to choose a bootcamp that fits your personal learning preferences. Whether you are a tech beginner or an experienced professional looking to switch careers, coding bootcamps offer courses covering it all.
Coding Bootcamps vs Traditional College
Today, coding bootcamps serve as a great alternative to a traditional four-year university degree. There are many benefits to attending a coding bootcamp over a traditional college. Mainly, bootcamps offer comprehensive training in less than a year, compared to a degree that lasts four years or more.
A bootcamp curriculum usually focuses on real-world, industry-relevant skills, rather than technical knowledge. Getting a bachelor's degree from a traditional college takes around four or five years but offers knowledge on a much more wide-ranging number of topics. In addition to the reduced time, bootcamps are relatively cheaper than a college education.
A full bootcamp will usually cost around the same price as a semester at a traditional college. Many bootcamps also offer job guarantees and extensive career support training, which isn't a given at many colleges. You can check bootcamp alumni groups and student outcomes to see how students are doing without a college degree.
Coding Bootcamp Cost
Coding bootcamps prices vary depending on the institution, course length, and services offered by the bootcamp. The average cost of coding bootcamp tuition ranges significantly. For example, the data science bootcamp at Flatiron School costs $16,900, and the part-time data science bootcamp at Coding Dojo costs $4,995.
While choosing a bootcamp, keep the various payment plans in mind. Depending on your financial situation, you can apply for private loans, scholarships, deferred tuition payments, income share agreements (ISAs), or federal student aid. Not every bootcamp offers the same options, so be sure to check your preferred school.
Coding Bootcamp Financing Options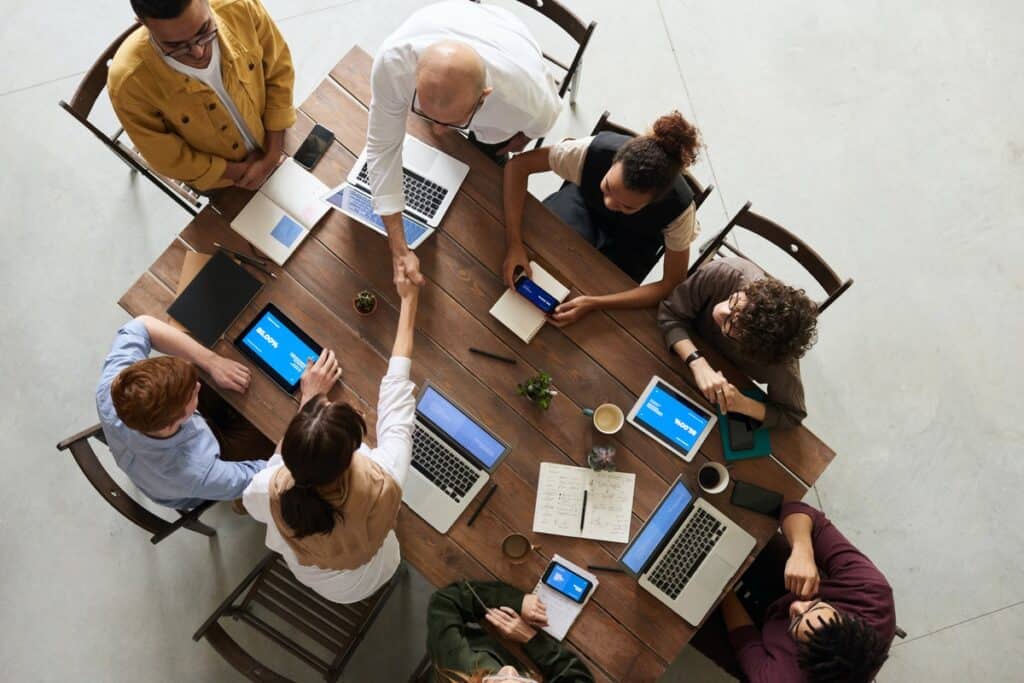 Paying the average coding bootcamp tuition upfront isn't a realistic option for everyone. So, to aid your financial journey, coding bootcamps offer plenty of financing options. For instance, if you aim to secure a job immediately after graduating, you should select a bootcamp that offers a job guarantee with deferred tuition.
This type of tuition guarantee allows you to attend the bootcamp for free and make monthly payments after you've landed a qualifying job. If the bootcamp is unable to help you get a job within that time, you don't have to pay any tuition.
Similarly, if you are a veteran, look into bootcamps that accept GI Bill or the VET TEC program. If you have a full-time job, you can look into your employer benefits and see if you qualify for employer sponsorships. Read below to learn about some of the different ways you can pay for your coding bootcamp.
Free Coding Bootcamps
Although there are several payment plans for coding bootcamps, there are also plenty of free coding bootcamp courses available. Many bootcamps offer free preparatory courses and introductory courses that are perfect for tech newbies. Below is a list of a few coding bootcamps that offer free courses.
Coding Dojo is a bootcamp that offers full-time and part-time web development, data science, and cyber security programs. The bootcamp also offers a free Intro to Web Development course that is perfect for those looking to learn web development essentials. The course covers the basics of backend and front end development.
Epicodus offers bootcamp courses on full stack development. The school offers an internship with a tech company along with ample job support. It is perfect for developers looking to gain industry experience. Epicodus also offers a free coding workshop and information session, where you can begin to understand programming basics.
Flatiron School offers programs in cyber security, data science, software engineering, and product design. The school also offers free introductory courses on data science and cyber security. You will learn Python, virtualization technology, cryptography, and IoT security. You can also try the free online coding bootcamp prep course.
Hackbright Academy is a coding bootcamp that focuses on providing comprehensive tech education to women. It offers full-time and part-time software engineering bootcamp programs. It also offers free online courses to new coders who want to learn Python basics.
The Tech Academy is a coding bootcamp that offers an array of courses covering UI/UX design, game development, data science, cyber security, and web development. It also offers a free online intro to coding class that is perfect for all coding newbies.
Coding Bootcamp Scholarships
Figuring out your finances and a payment plan to pay for a coding bootcamp can be difficult. There are plenty of scholarships for coding bootcamps, which are special grants that you don't have to pay back. The scholarships are awarded depending on your financial need, background, or academic achievements.
There are scholarships for tech innovation, women in tech, low-income students, and underrepresented communities in tech. Some bootcamps offer more scholarship options than others. Read below to find a list of the most popular coding bootcamp scholarships.
Coding Dojo Scholarships 
Coding Dojo offers a range of partial scholarships for women, veterans, underrepresented groups, and those in need of financial assistance. Read below to learn more about the scholarships at Coding Dojo.
Women in Tech Scholarship: This is a $1,000 scholarship awarded to women aspiring to careers in tech.
Diversity Scholarship: This $1,000 scholarship is offered to underrepresented groups.
Early Start Scholarship: The school offers $1,000 to fresh high school graduates looking to jump into a tech career.
Military Re-Training Scholarship: This scholarship is a $1,000 award for veterans and current military personnel wanting to build a career in software and web development.
Career Reinvention Scholarship: This scholarship awards $1,000 to experienced professionals looking to reinvent their careers.
Fresh Start Fund: The school offers up to $1,500 for applicants making less than $40,000 annually.
BrainStation Scholarships 
BrainStation offers many different subjects and bootcamp programs. It also has plenty of scholarships for women, minority groups, and veterans. You can contact the bootcamp for more details on each scholarship. Read below for the basics about BrainStation scholarships.
Diversity and Inclusion Scholarship: This scholarship is available for students belonging to underrepresented communities.
Non-for-Profit Scholarship: This scholarship applies to everyone interested in building a career in tech in the non-profit sector.
Women in Technology Scholarship: The school awards this scholarship to women interested in building a career in the technology field.
Veterans Scholarship: BrainStation offers veterans scholarships to veterans wanting to pursue a career in tech.
University and College Scholarship: This scholarship is for current university students and recent graduates looking to enhance their tech skills.
DevPoint Labs Scholarships 
DevPoint Labs offers two scholarships for its Salt Lake City full-time and part-time web development course. Read below to learn about these two common scholarship options.
Women in Tech Scholarship: This offers a 50 percent discount on tuition for women interested in pursuing a career in web development.
Opportunity in Tech Scholarship: This is also a 50 percent off tuition scholarship for students belonging to minority and underrepresented groups.
Flatiron School Scholarships 
Flatiron School teaches several tech subjects and offers three scholarships for its qualifying students. If you're interested in this bootcamp, you can try to get one of the Flatiron School scholarships below.
Access Scholarship: The Access scholarship allows students to pay $0 upfront and awards up to $3,000 partial scholarship. This scholarship is awarded to women, LGBTQ+ people, veterans, and underrepresented communities. It is also open for people with low salaries in certain locations.
National Center for Women and Technology (NCWIT) Scholarship: The NCWIT scholarship is a full-tuition award for women. It is offered for full-time and part-time online cyber security, data science, and software engineering courses.
Merit Scholarship: This is a partial $2,000 scholarship for applicants that stand out during the application and admission process.
Galvanize Scholarships
Galvanize is a popular bootcamp that offers extensive tech training. It has two different scholarships for its applicants and Hack Reactor's applicants.
We Stand Together Scholarship: This is a full-tuition scholarship for five students for full-time and part-time Hack Reactor data science and software engineering courses.
Galvanize Scholarship: This is also a full-tuition scholarship awarded to US citizens or permanent residents. It covers the software engineering program at Hack Reactor and Galvanize as well as the data science program at Galvanize.
Makers Academy Scholarships
Makers Academy is a career-oriented bootcamp that teaches programs in software engineering. It also has apprenticeship options. This bootcamp offers two discounts to women and minority groups.
CodeBar: If you are associated with CodeBar, you can get up to $700 off your course.
Women Who Code: This scholarship offers a $700 discount on any course for Black women who are interested in coding.
Coding Bootcamp Income Share Agreements (ISAs)
Income share agreements (ISAs) allow students to attend the bootcamp for free in exchange for a certain percentage of their future income for a certain period of time. Most bootcamps only take payments after a student gets a job meeting a certain salary threshold.
This salary threshold usually falls between $40,000 and $60,000. The only downside of this option is that you can sometimes end up paying more than you would have if you paid upfront. General Assembly, App Academy, Flatiron School, and Ironhack are some bootcamps that offer ISAs. It is an increasingly popular bootcamp payment option.
Deferred Tuition 
Deferred tuition plans are a payment plan where you make little to no upfront payment and pay the tuition once you graduate or get a job. It is an ideal option for coding bootcamps that offer a job guarantee and for students who want to jump into a career directly post-graduation.
It is also suitable for students who need a payment grace period and extension but can pay back the entire tuition after graduating. Living expenses can be difficult, so this is a good option if you need to focus on rent and other basics. App Academy, The Grace Hopper Program, and Holberton School accept the deferred tuition payment plan.
Taking Out a Private Loan
Taking out a private or personal loan is a popular financing plan among coding bootcamp students. Bootcamps often pair up with a private lender to provide eligible students with tuition assistance. Skills Fund and Climb Credit are two of the most popular bootcamp lenders because they offer low-interest loans and easy repayment terms.
You can also apply for a personal loan, federal loan, or federal student aid. You might have to go through a credit check. Be sure to check the financing plan options before applying because not all coding bootcamps accept federal student loans. Private student loans are a great way to help you pay your tuition slowly, even if you have a low credit score.
Are Coding Bootcamps Worth It?
Yes, coding bootcamps are worth it for anyone wanting to qualify for a tech job at a relatively low cost and within a short time. These coding schools train you to be prepared for the current tech market and well-paying jobs. You can choose any school you want, From Fullstack Academy to NYC Data Science Academy.
Bootcamp graduates go on to lucrative careers as software developers, UX/UI designers, data analysts, mobile application developers, and more. Coding bootcamps focus on quality education and real-world skills training. Therefore, there are tons of graduates with great jobs working for tech giants like Google, Amazon, Facebook, Uber, and Pinterest.
So, whether you are new to tech or an experienced professional looking to switch careers, attend your choice of coding bootcamp to jumpstart your career in technology. Find your ideal bootcamp by searching for the school of choice, bootcamp program, bootcamp reviews, aid for coding bootcamp, and duration.