The Best Online Artificial Intelligence Bootcamps
Online artificial intelligence (AI) bootcamps offer students a fantastic opportunity to develop career-oriented skills for navigating the industry. These bootcamps prepare students through extensive training in programming, deep learning, and machine learning. Read below to learn more about the best online artificial intelligence bootcamps.
Quick Facts About the Best Online Artificial Intelligence Bootcamps
School Name
Tuition
Length
BrainStation
$15,000
12 weeks
The Data Incubator
$2,895
8 weeks
Galvanize
$17,980
13 weeks
Lambda School
$30,000 (California, Georgia,
Texas, and Washington DC)
$15,000 (out-of-state and international)
24 weeks
Le Wagon
$9,183 to $9,770
9 weeks
Lighthouse Labs
$13,000 (with career services)
$9,500 (without career services)
12 weeks
Metis
$2,500 to $3,500
2 to 4 weeks
Noble Desktop
$1,895
30 hours
NYC Data Science Academy
$17,600
16 weeks (full-time)
24 weeks (part-time)
4Geeks Academy
$6,697.80
18 weeks
The Top 10 Online Artificial Intelligence Bootcamps of 2021
Finding the best artificial intelligence bootcamps can be a challenge to anyone. The list below will help you develop a solid foundation in artificial intelligence concepts to land a job at any tech company. Keep reading to find the best artificial intelligence bootcamp for you.
BrainStation is renowned for training students in in-demand digital disciplines. With over 500 instructors, you can expect nothing but the best when it comes to quality education. If you want to develop cutting-edge skills to enter the digital arena, BrainStation may be what you need.
You can attend BrainStation's Data Science Bootcamp to develop the basis of a career in artificial intelligence. The curriculum will help you learn essential data analytics skills and tools. By attending this program, you will learn about Python, neural networks, deep learning, and machine learning methods.
Once you complete the course, you can start your tech career. Roles you can pursue include data scientist, data analyst, data engineer, artificial intelligence engineer, or artificial intelligence project manager.
If you choose BrainStation, you can increase your chances of working at top-rated tech hubs. The bootcamp partners with over 3,000 companies, so you could land a job at Google, IBM, Tesla, American Express, Amazon, or Facebook.
The Data Incubator offers students an opportunity to upskill their skillsets in the digital arena. The school helps students to be more data-oriented in their daily decisions through its comprehensive programs.
The Data Science Essentials class will help you become the business professional you've always wanted to be. The program will teach you object-oriented programming using Python. You will learn regression, machine learning, data visualization, pandas, and Scikit-learn API. You will also learn how to apply these skills in your daily business practices.
The program is designed for students who have no experience in data science or Python. This is an exceptional foundation course to learn the basics you will need to pursue a career in artificial intelligence.
Galvanize designed an Online Data Science Bootcamp to help students cover all the basics. The platform features a bootcamp prep course to help beginners familiarize themselves with major data science concepts before proceeding to the main program.
You will learn Python, machine learning, prediction analysis, and natural language processing. These are fundamental topics in mastering major data science concepts and building a solid foundation in artificial intelligence.
Most students who sign up for Galvanize programs are eligible for flexible payment plans. The school offers an income share agreement (ISA) where you don't have to pay tuition until you land a job. Galvanize is a phenomenal platform to help you become a machine learning engineer or artificial intelligence expert.
Would you like to learn predictive modeling? The Immersive Data Science Course by Lambda School will take you through all you need to know to begin your career. You will learn data engineering, big data, data visualization, databases, artificial intelligence, natural language processing, and more.
If you complete this data science program, you could become a data analyst, machine learning engineer, business analyst, IT system analyst, and more. The program provides the proper perspective to excel in any one of these careers.
Another advantage of choosing Lambda School is its ISA. This financial plan allows you to not pay any tuition fees until you land a job. As a graduate of the bootcamp, you will need to earn $50,000 a year before you start repaying your tuition.

Le Wagon provides education online and at its many locations in Africa, Asia, Europe, and North America. The school offers full-time and part-time programs. Its full-time Web Development and Data Science Courses run for nine weeks. The part-time versions of both programs take 24 weeks.
You will cover all the basics in data science, machine learning, data analysis, deep learning, and data engineering. These are essential topics if you want to be successful in AI. If you have no background in data science, you can sign up for the Data Prep Week. During this online course, you will learn Python and develop a solid foundation in AI.
In addition to an exceptional curriculum, you can also take part in Le Wagon's Career Week. You will learn the tools necessary to take your career to the next level. The school provides workshops that feature presentations and discussions from both practitioners and students. You will also have multiple sessions with the school's alumni.
The Lighthouse Labs Data Science Bootcamp offers the ultimate learning experience. The curriculum will help you gain a firm understanding of data foundations, data wrangling, data visualization, data engineering, machine learning, and deep learning.
In 12 weeks, you will build a solid foundation to pursue a successful career in artificial intelligence. Lighthouse Labs provides students with career coaching services to ensure they are job-ready once they graduate from their respective programs.
In the Data Science Bootcamp, expect to undergo interview training sessions, resume and portfolio reviews, and employer outreach and events. These are exceptional opportunities aimed to link professionals in the industry to hiring companies.
If you want to join Metis, you will have a series of courses to choose from related to data. These are data analytics, data science, data engineering, and machine learning bootcamps. The school also features additional courses to help prepare beginners for main programs.
Metis also offers a short immersive Natural Language Processing and Unsupervised Learning Course. This will help you to develop the proper perspective to become a professional in artificial intelligence.
The instructor will teach you how to group data points using the K model. You will also be taught how to apply unsupervised learning techniques in different business scenarios. By the end of the class, you will have the foundational techniques to land a job in any tech company.
Learn SQL programming straight from industry experts by attending Noble Desktop. The bootcamp provides live online training sessions for aspiring machine learning engineers. The Python Machine Learning Bootcamp will equip you with the foundational knowledge needed to help you land a job in any tech company.
Topics covered in this specific bootcamp include decision trees, K-Nearest Neighbor, Python, and pandas. By the end of the program, you will have the proper skillset to solve real-world artificial intelligence problems.
The course is designed for professionals with prior experience in Python. This will make it easier to grasp new concepts. Complete newbies can enroll for the Data Science Certificate course which covers Python programming fundamentals.
With over 2,000 alumni, 500 hiring partners, and 7,000 community members, learning at NYC Data Science Academy will set you apart from the rest. The platform prides itself on providing exceptional courses that help students develop cutting-edge skills in a matter of weeks.
The Online Data Science Bootcamp helps cover all the bases of artificial intelligence to use in real-world applications. The program will touch on Python and R for data analysis, deep learning, scalability, machine learning, and data analytics.
Paying $17,600 for tuition fees upfront may be financially daunting for beginners and experts alike. NYC Data Science Academy provides tuition financing options to help ease the burden of payment. Skills Fund and Climb Credit are also popular loan providers for assisting students to meet repayments with reasonable interest rates.
Always take into consideration the student-to-teacher ratio before signing up for any program. 4Geeks Academy features one to seven student-teacher ratios that allow the instructor to provide individualized attention. This is crucial if you want an in-depth understanding of the topics.
If you want to work in machine learning or artificial intelligence, you can attend 4Geeks Academy's 18-week program. The Machine Learning Engineering program will take you through the basics of machine learning and deep learning. You will also learn how to formulate strategies and develop artificial intelligence from start to finish.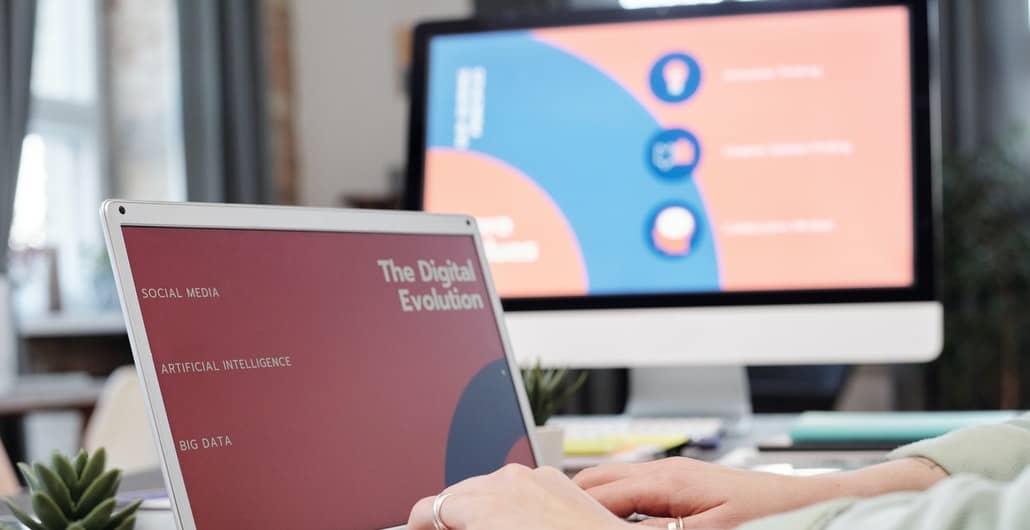 What Can You Learn at an Online Artificial Intelligence Bootcamp?
At an online artificial intelligence bootcamp, you can learn about machine learning, programming languages, and more. With the world of AI always expanding, you should choose a bootcamp with a comprehensive curriculum. Take a look below at what instructors will teach you if you attend an artificial intelligence bootcamp.
You will learn the theory and practical nature of programming. This means you will cover multiple programming languages to solve real-world problems. By the end of the lessons, you will be able to work with efficient data structures and algorithms. You will be able to implement AI programming concepts using different libraries and frameworks.
Natural Language Processing
It is not an artificial intelligence course if it does not touch base with natural language processing. You will learn the theory and practicals of NLP techniques and models. The lessons should help you gain a deeper understanding of the algorithms of NLP.
You will also learn different algorithms that mimic human behavior to recognize the relationship between different sets of data. This knowledge is applicable in finance, health, and government for market research. It is especially useful in detecting fraud.
What to Look for in Online Artificial Intelligence Bootcamps
Signing up for an artificial intelligence bootcamp is not an easy decision to make. The factors listed below will help you further narrow down the top 10 artificial intelligence bootcamps. 

The AI industry is complex and constantly changing. This can make it challenging for beginners. You should seek a bootcamp that will offer you additional support in your education. Choose a bootcamp program that features mentors who will guide you in your career both during and after your studies.

Everyone can use an extra hand when it comes to the job search. The competitive industry has high employment standards. You will need a bootcamp that will provide you with proper career training services. In addition to exceptional machine learning courses, career services should be the second factor you check.

One of the advantages of a bootcamp is that they are generally more affordable than university programs. Go for a bootcamp with a range of options to cover your tuition. You should look for ISAs and installment plans. You can also check if you can defer your tuition or use a low-interest loan.
Online Learning vs In-Person Bootcamps
Instead of attending an in-person program with accommodation and transport costs, you should go for an online bootcamp. Online artificial intelligence programs offer students an opportunity to save on costs by a considerable margin. As a bonus, you will get to study in the comfort of your own home.
Most working professionals prefer the ease of studying online due to the flexibility of the schedule. You can easily adjust your learning style to a self-paced option or on weekends only, depending on your availability. You no longer have to quit your job to reach your career goals.
Are Online Artificial Intelligence Bootcamps Worth It?
Yes, online artificial intelligence bootcamps are worth it. They offer students an opportunity to grasp the fundamentals of machine learning, neural networks, and deep learning, all at their convenience. These online bootcamps provide accessible learning opportunities to students across the globe.