Top 10 Computer Programming Careers of 2021
Computer programming and coding careers are very lucrative. With a degree in computer science, there are a lot of careers to choose from. If you're considering becoming a computer programmer in 2021, this article is for you.
In this guide, we list the top 10 computer programming careers. We've collected information and data from the Bureau of Labour Statistics (BLS) and PayScale. This article will provide you with up-to-date information on job growth and salaries for computer programmers.
What Is Computer Programming?
Computer programming is the process of creating digital software that completes a specific task or serves a specific purpose. The ability to write and test code is one of the most important skills for a computer programmer. Coding is used to create and design functional computer programs.
Computer programming is an incredibly diverse field. Programming is used to create websites, applications, video games, and cyber security mechanisms. Computer programming requires a blend of creativity and strong tech skills like troubleshooting and computer languages.
Where Do Computer Programming Professionals Work?
Computer programmers work in business, information technology, healthcare, government agencies, education, and more. Computer programming professionals can work in almost any field because businesses and institutions are increasingly shifting online.
Programmers can be called upon to build a company website or create cyber security defense for a business. Computer programmers can work freelance or in big tech companies. There are many tech jobs available across the US.
Highest-Paying Computer Programming Careers at a Glance
We've gathered the 10 top careers you can pursue with a background in computer programming. Projected job growth figures have been sourced from the Bureau of Labor Statistics (BLS) and refer to the period between 2019 and 2029. Salary information has been sourced from BLS and PayScale.
| Job Title | Education Requirement | Projected Job Growth | Median Pay |
| --- | --- | --- | --- |
| Vice President, Software Development | Master's Degree | 10%* | $167,385 |
| Software Development Director | Master's Degree | 10%* | $147,042 |
| Lead Software Engineer | Bachelor's Degree | 22%** | $119,592 |
| Site Reliability Engineer | Bachelor's Degree | 22%** | $117,759 |
| Development Operations (DevOps) Engineer | Bachelor's Degree | 22%** | $96,219 |
| Cyber Security Engineer | Bachelor's Degree | 31%*** | $96,162 |
| Security Consultant | Bachelor's Degree | 31%*** | $88,069 |
| Computer Scientist | Bachelor's Degree | 22%* | $81,861 |
| Full Stack Software Developer | Bachelor's Degree | 22%* | $78,920 |
| Software Developer | Bachelor's Degree | 22%* | $72,426 |
*Job growth statistics have been sourced from BLS data on Computer and Information Systems Managers.
**Job growth statistics have been sourced from BLS data on Software Developers.
***Job growth statistics have been sourced from BLS data on Information Security Analysts.
Why You Should Pursue a Career in Computer Programming
You should pursue a career in computer programming because it is lucrative and offers many different opportunities. Computer programming skills allow you to branch out. Computer programming careers provide opportunities for advancement and professional development.
Computer programming also allows for a healthy work-life balance. Most programmers in big tech companies work from nine to five and enjoy at least five weeks of vacation per year. As well, the BLS reports that software development job opportunities will grow by 22 percent by 2021. This means that there will be many more opportunities for programmers.
The Best Computer Programming Careers in 2021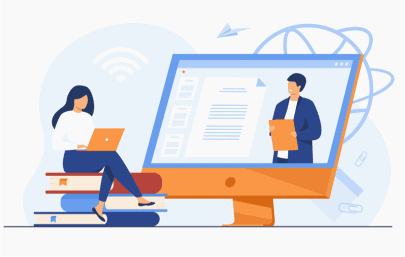 In the face of so many career options within the scope of computer programming, you might feel overwhelmed. We've gathered information about the highest-paying jobs within the field to help you figure out your career ambitions.
The vice president (VP) of a software development team helps the president or CEO in leading development and marketing strategies. This role requires acute organization and communication skills as well as leadership abilities.
A VP has to be familiar with computer programming tools and technologies. This is why a master's degree is advised before aiming for such a challenging and high-paying position.
A VP also oversees the financial growth and development of a company. Other tasks include providing technical advice and feedback to a team.
A software development director is responsible for planning and orchestrating a plan of action to uplift and manage a company. A software development director has control over a product and is responsible for its development.
A software development director is also the liaison between a company's team and its business partners and stakeholders. A director has to make sure that all communication is clear and that product development runs smoothly.
A lead software engineer looks after the development process of a particular product. A lead software engineer is expected to have mastery of the technologies used to create a product. For this reason, most lead developers have Master's Degrees in Computer Programming.
A lead software engineer's tasks involve configuring effective strategies to maximize returns on investment. The lead also ensures that the team is following guidelines and upholding maintenance standards.
Site reliability engineers (SREs) can work freelance or as part of tech companies. An SRE's main duty is to create systems that improve a website's usability and functionality. SREs typically work on websites, but they may also be tasked with managing applications and software.
In most cases, a site reliability engineer works on a team when a site or a product is being launched. The SRE makes sure that software delivery is flawless and the delivery pipeline is reliable. An SRE has to collaborate with other computer programmers and engineers to help overcome any faults or obstacles within the product.
DevOps engineers need a solid background in computer programming. This is because a DevOps engineer relies on writing code as their primary tool for completing tasks. DevOps engineers are expected to create, run, and sustain functional website platforms.
A DevOps engineer also manages cloud infrastructure and performs safety operation checks. A DevOps engineer's responsibilities combine software development, quality assurance, and operations management.
A cyber security engineer creates and upholds security systems. To become a cyber security engineer, it is important to have a solid background in computer programming. Cyber security professionals can work freelance or as a permanent unit in big companies.
Many cyber security professionals work in a variety of fields such as governmental agencies, the military, or big business. As more businesses are shifting online, cyber security is becoming increasingly important. Security contractors are needed to protect a company's data and employee information.
Security consultants analyze computer network systems to dig out potential faults and threats. Security consultants can be hired as company staff and have opportunities to move into managerial or leadership positions. Security consultants can also become part of a security agency's personnel.
Security agencies are called upon by large businesses and companies who want to have their security networks checked. Security consultants are expected to know how to perform vulnerability tests, eliminate the possibility of breaches, and act as a coordinator between security specialists.
A computer scientist relies on their programming knowledge to build websites and applications. Most computer scientists hold a bachelor's degree and have at least one specialization. Specializations can include big data, game development, or digital business entrepreneurship.
A computer scientist deals with how technology and data are applied in programs and software. Computer scientists can work freelance or as part of big software development firms. There are many jobs available within the scope of computer science.
Full stack software developers create working applications, software, or websites. Full stack developers can handle both front end programming and backend engineering. The front end side of programming involves working with the visible, client-side aspect of development.
Backend programming denotes working with server-side algorithms, databases, and machine learning mechanisms. Full stack engineers have a solid grasp of the entire development process required to create websites and applications. Full stack developers can work freelance on individual projects or as part of big companies.
Software developers are the creative force behind all applications, websites, and games you might have come across. There are two main types of software developers. These are systems software developers and application developers. Effectively, software developers can choose to specialize in backend systems programming or client-facing development.
An education in software development can allow professionals to specialize in facets of programming. To become more employable, software developers often specialize in programming languages such as C++, Python, or JavaScript.
Computer Programming Salaries by Location
According to PayScale, the US states with the highest computer programming salaries are Washington, New York, and California. PayScale reports that the average computer programmer's salary in New York is $83,108. In Texas, the average yearly salary is $57,288.
Computer programming can be an entirely remote profession. Anyone with a good computer and an internet connection can code. However, if you are willing to relocate, you should try to find a job in one of the highest-paying computer programming locations.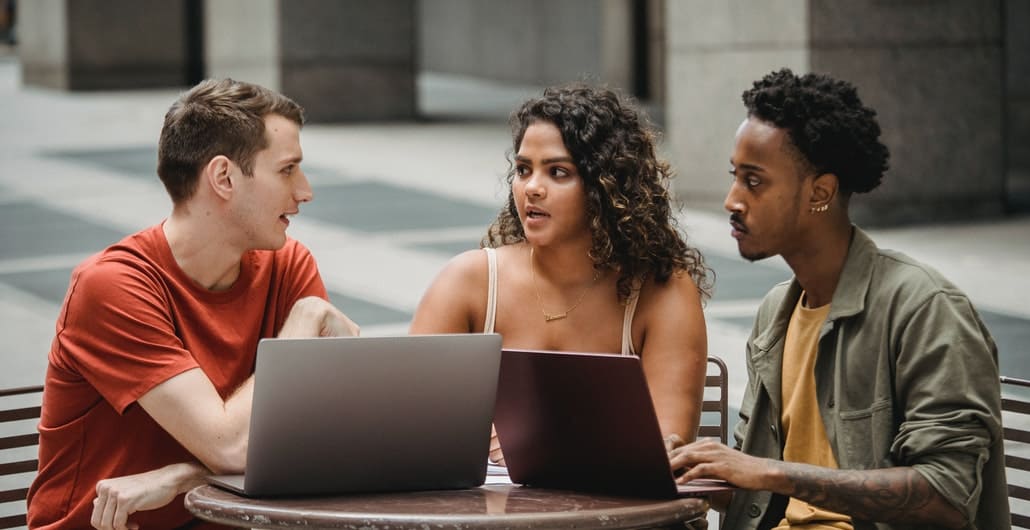 What Education Does a Career in Computer Programming Require?
A Bachelor's Degree in Computer Science is the best education path for a career in computer programming. A bachelor's degree is the most common minimum requirement for entry-level computer programming jobs. This degree will provide a strong foundation in relevant topics.
Alternatively, computer programming enthusiasts can complete a coding bootcamp program. Coding bootcamps are significantly cheaper than universities and provide laser-focused curricula on computer programming. Computer programming bootcamps come in a range of prices and lengths.
Can I Study Computer Programming Online?
Yes, you can study computer programming online. Many universities and bootcamps have entire programs delivered remotely. Whether you want to study specific programming languages or obtain professional credentials, online learning can be a possible route.
Alternatively, many online learning platforms provide free courses. Massive open online courses (MOOCs) can be a great way to study computer programming. MOOCs such as edX, Coursera, and Udemy have a robust repertoire of online computer programming courses and certificate programs.
Is a Computer Programming Job Good for Me?
Yes, computer programming is a great choice. The field of computer programming is constantly expanding. A computer programming career requires many technical and soft skills. As a computer programmer, you can develop professionally and personally as you rise through the ranks of your career.
On top of technical coding skills, computer programming requires acute communication, leadership, and organizational skills. If you have what it takes and have a passion for creativity and innovation, computer programming could be your dream career.