Top Accredited Online Colleges With No Application Fee
If you want to get an online degree, prospective students have many financial aid options. Online students especially can save money in different ways. You can save hundreds of dollars or even thousands of dollars depending on the program you choose. You can also discover colleges without application fees.
Application fees for colleges can be costly, especially if you plan to apply for several schools. However, you can find accredited online colleges with no application fee. You can save money and apply for as many schools as you want. This guide will highlight the best online colleges that don't charge application fees.
What Are College Application Fees for?
College application fees cover the cost of the selection and admission process. The university needs people to evaluate each application, so the cost goes to the student who wants to enroll in the college. Another reason why schools charge applicants is to ensure that only serious students apply. It helps save them time and effort.
When there is no fee, some students tend to submit lots of applications and hope to get into the best college. However, the colleges try to reduce this occurrence and find students who want to go to school there.
How Much Does Online College Cost?
Online college tuition varies among schools, but most are cheaper than attending on campus. The National Center for Education Statistics (NCES) reports that for the 2019/2020 school year, American undergraduate students paid an average of $13,360 in annual tuition and fees.
In some cases, students may also need to pay for relocation, transportation, and room and board. This makes the figure much higher than online college tuition. Online college tuition rates are determined by course load, institution type, and enrollment status. Generally, public schools have lower tuition rates compared to private colleges.
How Much Are Application Fees on Average?
According to US News, the average college application fee in 2020 in the US was $44. However, this fee can change drastically between schools. Universities and colleges that are strict in their student selection tend to be more expensive. For instance, the Stanford University application fee is $90, according to the US News report above.
Is It Common for Schools to Offer Free Application Fees?
No, it is not common for schools to offer zero application fees. However, many smaller schools or online colleges have free applications. Such schools hope to widen their pool and find more students. This way, they do not restrict application to only those that can afford it. In some cases, schools waive application fees for students that meet certain criteria.
Top 15 Online Universities That Don't Charge Application Fees
It can be difficult to find colleges with no application fee required. This guide will highlight 15 colleges with no application fees to help you start your search. Some of the online schools have advisors to guide you as you go through the admissions process. Check out our list of colleges below to help you with your school search.

Online Tuition: $408 per credit hour
Baker University has four schools. They are the School of Nursing, the College of Arts and Science, the School of Education, and the School of Professional and Graduate studies. Its online bachelor's degree program offers free applications, and students receive the same support from the admission team as those that attend on campus.

Online Tuition: $425 per credit hour
Brescia University has an online undergraduate program and an online master's program. You can enroll by simply filling out a form online at no cost. The university also has admissions counselors who can help potential students through the enrollment process. Keep in mind that this is a Catholic institution.

Online Tuition: $299 per credit hour
This college has open admission. This means its only requirement is a high school diploma or other similar certificates. Chadron State College has an acceptance rate of 100 percent. This institution offers different academic programs such as bachelor's and master's degrees. It is also possible to transfer credits to the school through the admissions office.

Colorado Technical University
Online Tuition: $340 per credit hour
Colorado Technical University offers bachelor's, graduate, and doctoral programs entirely online. It is free to apply, and you can do so online. The school offers admissions advisors to help you to complete the application and gather the required documentation. This school also offers open enrollment.

Online Tuition: $1,110 per credit hour
Elmhurst University has an easy application process and no application fee. Also, Elmhurst University has admission advisors to help students with their applications online. First-year students can start their application and return with the login credentials after receiving an email from the school.

Franciscan University of Steubenville
Online Tuition: $525 per credit hour
This university offers both online and on-campus programs for associate, bachelor's, and master's degrees. It does not require a letter of recommendation or essay for the application. The application itself is free and takes a few minutes to complete. There are admissions advisors available to help applicants as they fill out the application form.
Online Tuition: $477 per credit
Grand Canyon University is free to apply to and it has an admissions team that reviews all transcripts within a day. This is accelerated compared to other universities' admission processes. It has many online bachelor's degree programs and evening programs covering different disciplines to help students learn without disrupting their schedules.

Johnson & Wales University
Online Tuition: $495 per credit hour
This university offers rolling admissions and early action admissions. If you want to study online, there are undergraduate and graduate programs to consider. There is no fee required to apply to this university. The application process takes less than 30 minutes regardless of the method used to submit it.

Online Tuition: $380 per credit hour
Students have the option to learn on campus or online through this university. The application process is free and the school has many online programs to choose from. Additionally, you can enroll in accelerated evening programs online. The university has remote education centers all over Texas to help you earn your online degree.

Online Tuition: $285 per credit hour
Lindsey Wilson College offers rolling admissions, so students can apply at any time for online degree programs. It has associate, bachelor's, master's, and doctoral programs. You do not need to pay an application fee. It is recommended that you submit the online application as early as possible so you can receive scholarship opportunities.

Loyola University Chicago
Online Tuition: $365 per credit hour
Students can apply to Loyola University Chicago no matter where they live. It is a Christian university, and it does require a fee waiver. The application process is free for online applications. It has undergraduate and graduate programs. The application process is simple and can be completed online.

Online Tuition: $500 per credit
This university is known for its large variety of online bachelor's and graduate degrees. It has students from over 47 countries and 50 states. Maryville University doesn't charge an application fee. You can apply for any program at undergraduate, graduate, and doctoral educational levels. In school rankings, this school is praised for its online platform.

Online Tuition: $390 per credit hour
This university does not have a fee for its undergraduate applications. This means that students who are attending university for the first time can apply without paying any fees. This school also offers financial aid and scholarship opportunities. The school has several campuses and online programs as well, including a campus in Lebanon.

Michigan Technological University
Online Tuition: $694 per credit hour
This university's application is free and easy to complete online. It does not have a deadline, so you can complete the application at your own pace. There is no test score needed for domestic students. However, to apply for automatic merit scholarships, you may need to write an essay or submit your official standardized test scores.

Online Tuition: $850 per credit hour
Norwich University is a private senior military college. It does not have an application fee. However, its application process is highly competitive. It has rolling admissions so you can apply any time for bachelor's and graduate degrees. Norwich University accepts applications after the deadline elapses if there are open spaces.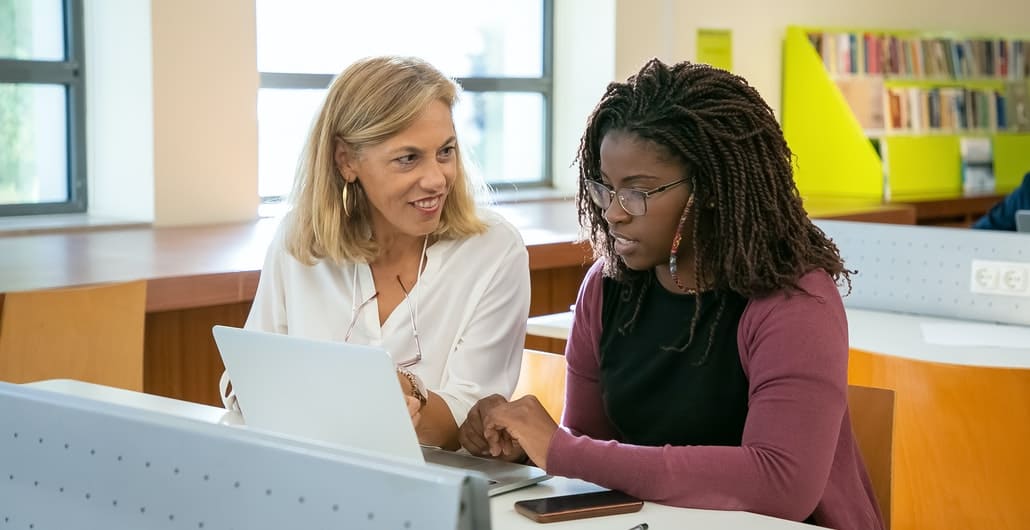 What Other Fees Can Be Waived?
Aside from application fees, standardized tests can also be waived. You may also qualify for an SAT waiver if you participate in a school's free lunch program, if you're a state ward, or if your family is a recipient of public assistance from the federal government.
The ACT has a program like this but with different qualifying criteria. To qualify for a fee waiver, you must be a senior or junior US citizen who meets the financial need requirements. It is the same for eligible students who come from low-income families.
If you qualify for the SAT or ACT fee waiver, then you are eligible for application fee waivers for colleges of your choice. So far, there are more than 2,000 colleges in this program and you can receive four application waivers if you have a test waiver. You should also check if your school offers waivers to students in bachelor's programs and graduate students.
Top Tips for Applying for Online College
There are a lot of things to consider while applying for online colleges. The admission requirements of the prospective schools are one key element. This guide covers some of the most common requirements and important tips to help you submit a successful application.
Common App offers an excellent way to submit online applications. Students can submit the applications in one app instead of filling out the same information multiple times. This program can streamline the application process if you want to apply to multiple schools.
However, at least half of the participating schools require that students submit another application specific to the university or college. This app is ideal for undergraduate degree programs and other popular programs.
Incomplete university applications can reduce your chances of getting accepted into the school. Ensure that you take note of the application deadline and submit all the needed information and documentation before that date. You can also apply early for different scholarships and other benefits. Late applications can affect your admissions decision.
Some schools require tests as part of the application process. Preparing for these tests can increase your chances of getting accepted. You can research to find question styles and practice tests online to help you prepare. Your standardized test score can be a big part of the admissions process.
Write Your Personal Statement
A personal statement tells your admissions officers why you want to study your selected subject as well as the efforts you have made to further your knowledge. This is a good way to demonstrate your personality and your educational goals. If you use a paper application, you can also work on your self-presentation with the formatting you use.
Include Letters of Recommendation
Universities may require a letter of recommendation. Selecting who writes these letters for you can be a difficult process. You can choose from teachers, professionals, or other people who can talk about your strengths as an individual and a student. This process is especially important if you want to get a graduate degree or are a nontraditional student.
Applications for admission can be expensive due to application fees. Applying to just a few schools could be a financial burden. You can apply to some universities without paying any admission fee and they are listed above. You can also use fee waivers if you meet the requirements.
Whether you're applying for a liberal arts college, Catholic university, junior college, public university, or private university, you should pay attention to the fees. Have a list of safety schools in case something goes wrong with the application or your official transcripts. When it comes to your education, you should play it safe and prepare as much as you can.
Your college decision is a big one, so you should prioritize the college admissions process. These colleges without application fees are a good place to start. Expensive schools aren't always worth it, and financial aid programs can be helpful. You should find an online college with no extra fees.