Top Web Development
Careers of 2021
Technology is an important part of our daily lives, from simple apps to groundbreaking inventions. In many cases, this technology was built by web developers. There are a lot of processes involved in creating these apps, and different experts are responsible for making them.
What is web development? What do web developers do? What are the best web development careers available today? This guide will answer these questions and explain the best web development careers of 2021.
Web development is the process of building and maintaining websites. It also includes the work behind the scenes that makes websites look good, perform well, and work quickly with a smooth, user-friendly experience.
These experts create websites using different coding languages. The programming language they choose depends largely on the task they need to handle. The programming language may also change depending on the platform they use. Many different skills are required for a career in web development.
Where Do Web Development Professionals Work?
Web development professionals can work in different industries. These industries typically utilize technology or computers in some way. Some of these experts work as freelancers and offer their services remotely to clients around the world. Other web developers work with companies to create and maintain websites.
Depending on the job, web developers may focus on backend development, which involves working on the website features from the server side to ensure they run smoothly. They can also choose to concentrate on front end development, which concerns UX/UI design.
A web developer that handles both front end and backend development is called a full stack developer. These experts may become webmasters for websites and provide updates, maintenance, and troubleshooting when needed.
Highest-Paying Web Development Careers at a Glance
The table below contains the highest-paying web development careers. Job growth statistics refer to the number of jobs between 2019 and 2029. The information was obtained from the Bureau of Labor Statistics and PayScale.
| Job Title | Education Requirement | Projected Job Growth | Median Pay |
| --- | --- | --- | --- |
| Computer Network Architect | Bachelor's Degree | 5% | $116,780 per year |
| Software Developer | Bachelor's Degree | 22%** | $110,140 per year |
| Database Developer | Bachelor's Degree | 10% | $98,860 per year |
| Senior Web Developer | Bachelor's Degree | 22%** | $88,136 per year |
| Software Engineer | Bachelor's Degree | 22%** | $87,293 per year |
| Computer Systems Administrator | Bachelor's Degree | 4% | $84,810 per year |
| Full Stack Developer | Bachelor's Degree | 8%* | $78,920 per year |
| Web Designer | Bachelor's Degree | 8%* | $77,200 per year |
| Front End Web Developer | Bachelor's Degree | 8%* | $75,020 per year |
| Mobile Applications Developer | Bachelor's Degree | 22%** | $72,975 per year |
*Job growth statistics have been sourced from BLS data on Web Developers and Digital Designers.
**Job growth statistics have been sourced from BLS data on Software Developers, Quality Assurance Analysts, and Testers.
Why You Should Pursue a Career in Web Development
Web developers can work in a variety of environments, such as offices. The career also allows experts to engage in independent work as freelancers. You can also choose to work for a large tech firm or a small company.
Aside from having lots of career options, a web development career offers a rewarding salary. You stand a chance of earning a higher salary than the national average. This career path also increases your chances of finding a job since the demand for experts is high.
This career will also help you to develop a full understanding of coding languages and computers. You can learn to be more detail-oriented with excellent communication skills. This allows for opportunities to work in different industries.
The Best Web Development Careers in 2021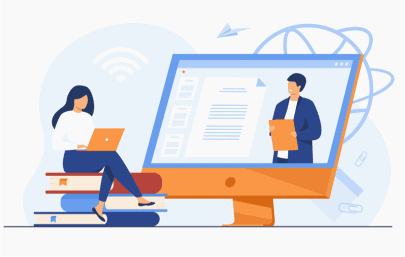 The web development industry offers many job roles and specializations to choose from. Some of these roles focus on front end development, while others work on the backend. Below are some of the best web development careers in 2021.
Computer network architects are IT professionals that oversee a company's cloud computing strategy. In some cases, it could include cloud application design, cloud adoption plans, and cloud monitoring and management.
These architects oversee the deployment of applications in cloud environments. Examples of cloud environments include private cloud, public cloud, and hybrid cloud environments. In other cases, these experts work as consultants and follow the latest trends to be able to handle issues.
Companies hire cloud and network architects when they plan to use the cloud for their business. These experts may also be needed in legal areas of the field. In this role, they negotiate contracts as well as work with the procurement and legal department.
A software developer is often the creative mastermind behind computer programs. Some software developers choose to work on specific programs or applications, while others create underlying systems and networks that help power other programs. The most common are systems software developers and applications software developers.
Software developers design both computer and mobile applications. Their work is focused on building computer and web applications for consumers. They must understand the needs of their target demographic. They also monitor app performance and modify the program when necessary.
Software developers also oversee the creation of software programs. Writing code and deploying the app is part of this process. Some software developers analyze user needs to create, test, and develop software to resolve problems.
A database developer is responsible for structuring the company data and defining the procedures, indexing, and functions of the database. These experts are responsible for checking and evaluating the cost and feasibility of documentation and implementation.
Database developers also create concepts that include requirements for data integrity and protection. These professionals design user interfaces and the guidelines for backing up data in the database.
Aside from installing and configuring a database system, database developers instruct users on how to work with the database. They may also create user guidelines and documentation. Database developers use web development to discover the best ways to manage data.
This expert is responsible for directing the web development team during coding, testing, and application debugging. Senior web developers also coordinate development staff schedules to make sure that communication lines are open. They may also provide suggestions and feedback for product improvement.
Lead web developers also test, write, document, and modify software for client applications. They guide other employees in the methodology. These experts write codes to create applications and use visual development environments.
Senior developers need to have communication skills along with technical knowledge of different languages and tools like PHP, C++, and Visual Basic. They also need organizational and leadership skills.
Software engineers apply mathematical analysis and computer science principles to design and develop computer software. These experts create computer games, operating systems, and network control systems.
These experts analyze the needs of the client and test, design, and develop computer software to meet their needs. Software engineers understand software structure, computing systems, and the limitations of existing hardware.
The software engineering process is intricate and complicated. They use flowcharts, diagrams, and algorithms to tell the computer what should be done. They also work in other parts of software planning like development, training, and support.
This role is similar to network architects, but roles in this field tend to vary more.
Computer systems administrators are responsible for migrating networks and functions to public, private, and hybrid web infrastructure. This role is important to organizations because it maximizes their productivity and flexibility.
Computer systems administrators can maintain and even enhance cloud networks. Businesses with traditional networks can hire this engineer to develop a specific and customized cloud network on their behalf.
A full stack developer works as an engineer on both the server side and client side of an application. It also means that they work on front end and backend development. Full stack developers handle the server, database, version controlling systems, and API.
These experts translate the requirements of a user into the site architecture. You may be expected to work on both sides of development to resolve issues in an application.
Web designers are responsible for the appearance of the website and its content. In this case, the appearance could include font, colors, and images. The layout is built by web designers to contain information on the website.
These experts create websites that are aesthetically pleasing and suit the demographic the site is designed for. Their work requires simplicity to ensure that the users are not distracted or confused by the appearance.
The site's output is the main focus of a web designer. This is why it is imperative to design the website with the user's needs in mind.
The front end web developer is also called a front end engineer. This expert designs, installs, selects, and tests the user interface (UI) of websites. These experts focus on the look and feel of the site. The functionality of the site is also important to a front end engineer.
These professionals have the skills needed to develop websites that can be accessed on mobile devices. They can work as members of a team and develop, renovate, and maintain websites.
Front end engineers also work in the internal departments of companies or as a third-party provider. In this way, front end engineers can be self-employed and work on a freelance or contract basis.
Mobile app developers are computer software engineers that create, test, and program apps for mobile phones and tablets. These experts work in teams. They also develop concepts and ideas for customers or the general public to use.
These experts understand coding languages and how to use them. They might work with data scientists, graphic artists, and software experts while creating applications. Mobile app developers also test apps and fix bugs before a product is launched.
These experts specialize in specific areas in mobile app creation. Some work with operations systems such as Android, iOS, and Windows.
Web Development Salaries by Location
Location plays a large role in determining salary. Web developers can be paid drastically different rates depending on where they work. Other determining factors are professional experience and industry. Most web development experts work in computer systems design firms.
Software engineers earn more in some states. Hawaii, Massachusetts, and Rhode Island are the highest-paying states for web developers, according to ZipRecruiter. Experts in these states earn an average yearly salary of $84,750, $84,733, and $81,815 respectively.
ZipRecruiter also reports that the lowest-paying states for software engineers are Mississippi, Florida, and New Mexico. The average annual salaries in those states are $58,560, $58,732, and $60,663 respectively.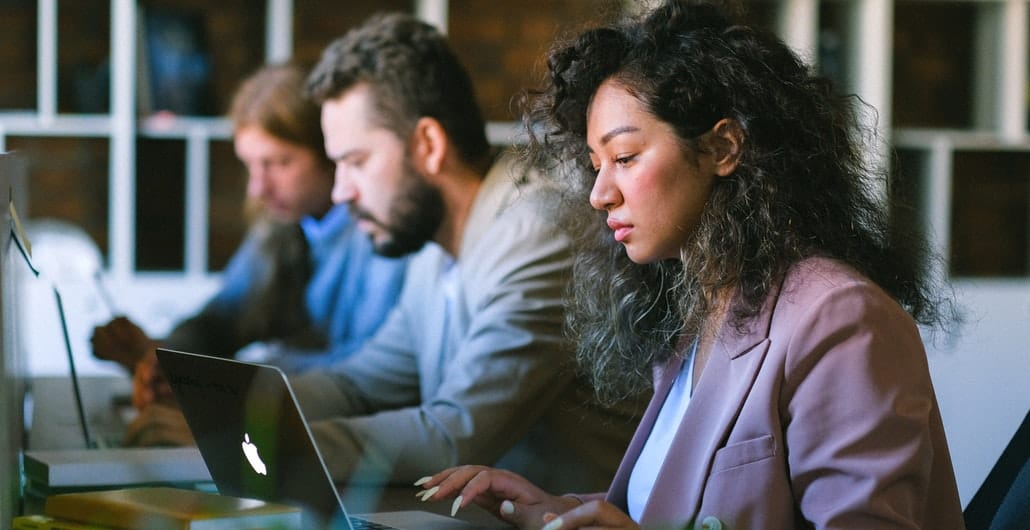 What Education Does a Career in Web Development Require?
A career in web development does not require formal education, but you will need to know many different skills. Web development bootcamps and online courses can help train you in these skills. However, the field is quite competitive. It is ideal to enter with a degree or special training to set you apart from other candidates.
You can choose to enter with an associate degree. These degrees are taught in community colleges and they provide the training needed to work in the industry. You can enroll in this two-year program to gain relevant skills. The programs often include internships and professional development services to get you ready for work.
You can also earn a Bachelor's Degree in Web Development. This program lasts for four years. Students learn topics like IT operations, internet system architecture, and business environment for professionals. There are master's programs available as well, but they may not be necessary depending on your desired career.
Can I Study Web Development Online?
Yes, you can study web development online. Lots of schools offer web development training online. Some have hybrid classes that involve attending classes online and on campus. Both options have pros and cons, so you must consider your individual needs and preferences before pursuing one or the other.
Traditional in-person learning offers campus amenities and structure. However, online classes may offer more flexibility and convenience. If you have a family and other obligations like work, studying web development online may be a good option.
Is a Web Development Job Good for Me?
Yes, web development is good for you if you want to be a part of an industry with impressive growth. This means you will develop useful skills for the future and have plenty of job opportunities. Also, this job can give you a strong sense of personal accomplishment and pride.
Web development programs focus on teaching in-demand skills that prepare you for different careers in IT and computer systems. These jobs offer the potential for growth and rewarding salaries. If you want to work in web development, consider one of these best careers.