Online Doctoral Degrees Explained
Should you study for an online doctoral degree? Is it worth the money, and does it offer the same credibility as traditional in-person programs? Whether you're working in human resources, public health, or computer science, all professionals can benefit from an online doctoral degree program.
Doctoral students complete comprehensive exams and a thesis to prove their expertise. There are various types of online doctorate degrees. Many online programs offer financial aid. Read below to learn more about online doctoral degrees and online PhDs.
Getting Your PhD Online: An Overview
You can find online doctorate degrees for almost every industry. This includes health science, computer science, nursing, and engineering. Completing this degree program will make you an expert in your industry. You can become a Doctor of Nursing, a Doctor of Business Administration, and more.
For students who want to attend the top online colleges, there are countless financial aid and scholarship options available. Several advantages come with studying for an online doctorate program.
A doctoral degree is the highest academic achievement for most industries. You can obtain a doctoral degree after your bachelor's or master's degree program.
Your online doctoral degree is just as credible as any other degree, and it can be quicker to complete. Although not all professions require a doctoral degree, it can increase your earning potential and job quality.
Types of Doctoral Degrees
A Doctor of Philosophy (PhD) is the most common doctoral degree, but it is not the only one. There are various doctoral degrees depending on your area of study. You can earn a Doctoral Degree in Medicine (MD) or become a Doctor of Education (EdD).
The entry requirements for most doctoral degree programs are the same. Your bachelor's or master's degree must relate to your doctoral degree program.
Doctor of Philosophy (PhD)
PhDs are awarded for the majority of study areas. These degree programs take between three and four years to complete and include a thesis. Your thesis will be the pinnacle of your online PhD program.
Your online PhD program is primarily research-based. So, instead of completing practical assignments, you will execute research toward your thesis.
Your first year of studying in an online PhD program will prepare you with advanced research skills and tools. You'll complete the core of your research in the second year and begin writing your thesis in the third year. In the fourth year, you'll complete and submit your thesis.
Professional Doctorate Degrees
For professional doctorate degrees, you'll complete practical and professional assignments. While a PhD equips you with new knowledge, these doctorate degrees require you to apply your existing skills and knowledge.
Professional doctorate degrees are an alternative to PhDs because PhDs don't work for non-research or non-academic careers. Besides an MD or EdD, there are many professional doctorate degrees. A few of them include a Doctor of Engineering (EngD), a Doctorate of Biomedical Science (DBMS), and a Doctorate of Health Science (DHealthSci).
These doctorate degrees require as much time as a PhD, and the program structure relies on the subject area.
Online Doctoral Degree Benefits
With an online doctoral degree, you can save money, study within your schedule, and easily access all your course material.
Students can also customize their learning experience, study from anywhere they wish, and form international connections.
On-campus tuition and fees can be high. Online doctoral degrees offer a solution to that issue. Online students don't require as many resources as on-campus students due to technology and automation. Because of this, you'll pay for your program without additional charges like a lab fee or student housing.
Many online PhD and other online doctoral programs accommodate working professionals with flexible class times. This means you can continue to work while studying. Although you might not attend every live class, you can catch up through recorded lessons.
An online doctoral degree normally takes four years to complete. However, depending on part-time or full-time enrollment and your needs, you may be able to complete the program in less time than that.
Online learning means you can store all your course material on that platform. You can access this material at any time if you want to improve your understanding or progress. Having such convenient access to your course material also means you'll never lose or forget your study material.
As you'll be scheduling your studying, you can also customize your learning experience in different ways. Early birds can complete their coursework at the crack of dawn, and night owls can work through the evening. You have the freedom to create a learning environment that benefits you.
You can apply for an online doctoral degree anywhere in the world, and you don't have to pay out-of-state or international student fees. If you are one of these students, make sure to check the residency or visa requirements for the online program.
You will most likely have a few international students in your program. This is a fantastic opportunity for you to create relationships with other experts in your industry.
Doctoral Degree Structure
The structure of your doctorate depends on the program you attend. However, there are many similarities in what these degrees entail. Your program will start by building the foundation of your research. Experts will teach you advanced research techniques and how to use relevant research tools.
You usually write exams after the research phase in your first year. In your second year, you begin your research for your thesis paper. You can exhaust various sources for your paper and publish your research for peer review. Your second year will also cover intensive courses.
In the third year, you'll begin writing your thesis. You will gain valuable new skills and hone your current skills. Some programs might require some in-person attendance for this.
In your fourth and final year, you must complete and present your thesis. The fundamental purpose of your thesis is to explain your research and conclusion. Before the end of your online PhD degree, you must complete an oral presentation to defend your thesis.
How Long Does It Take to Get an Online Doctoral Degree?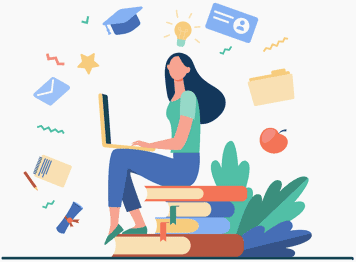 An online doctoral degree usually takes four years. However, those in an accelerated program may complete their degree in three years. Part-time students might complete this degree in five or six years.
Choosing an Online Doctoral Degree
You will need to ensure the university is accredited, the program schedule suits your lifestyle, and you fit the entry requirements. You should also evaluate the residency and internship requirements, if you can transfer credits you may already have, and the cost of the program.
An accredited university meets the standard level of education quality. To ensure you'll receive a top-quality education, choose an accredited university. To find out if a university is accredited, check their website or ask someone at the institution.
Most online doctoral degree programs offer flexible studying for the student to schedule at their discretion. However, not all online programs work this way, so you need to ensure the program's learning schedule suits you. Find out what the part-time and full-time study options are, how the classes are led, and when the classes take place.
Check a university's entry requirements thoroughly to ensure that you're eligible and your application is 100 percent complete. For most doctoral degree programs, universities consider your undergraduate and graduate GPA, professional experience, and relevant test scores.
If you don't meet every entry requirement, speak to the university. Depending on other aspects of your application, they may still accept you.
Residency and Internship Requirements
Online doctoral degrees also have residency and internship requirements. The residency requirement might need you to be on campus for a few weeks. An internship would request that you take up a part-time position at a relevant company. You need to ensure you can fulfill these requirements.
If you need to change online universities or even switch degrees, you want to be able to transfer your credits effortlessly. Not all universities allow this. If your doctorate program requires very few credits, you might not be able to transfer your existing credits. If you know this might be an issue, find a university that allows you to transfer credits easily.
Online degrees are cheaper than on-campus learning. The idea of any additional costs can be intimidating. As there are so many online doctorate programs, you're bound to find one suited to your budget. Otherwise, apply for a scholarship.
According to the National Center for Education Statistics, the average annual tuition and fees for graduate degrees were $19,314 in 2019. For public institutions, the cost was $12,171 per year, and for private institutions, the cost was $25,929 per year.
The cost of your online doctoral degree can vary greatly. Online options are typically less expensive, and costs can be different according to your subject. Either way, you should try to seek financial assistance. Many doctoral students get loans, grants, or scholarships.
Below are the top choices to fund your online doctoral degree in 2021.
Scholarships for PhD Students
To help students fund their studies, many universities offer institutional grants. Like all scholarships, you don't have to repay these grants. To fund your studies, you can also explore private grants from organizations relevant to your field of study.
Alternatively, you can apply for federal or state grants. Federal grants are issued by the US government, while state grants are given by the state government. State grants are usually only approved for in-state schools.
Student Loans and Financing Rates
If you opt for student loans, you can choose between federal or private loans. Federal loans are loans that come from the government at a lower interest rate. Private organizations offer private loans, and the interest rates are usually higher and have shorter repayment terms.
Both types of loans can help you fund your studies. Be sure to do your research and make sure you aren't committing to something you can't fulfill.
To enroll in a doctorate program, you will have to provide proof of a bachelor's and a master's degree. You will either complete a GRE, MAT, or GMAT test based on your doctorate program. Usually, business schools require GMAT test scores, but most universities request GRE or MAT scores.
To apply, you must have at least 90 to 120 semester credits, or 30 to 40 courses. Some universities also require relevant work experience. International students usually must complete an English proficiency test, but this depends on their home country.
Applying to a Doctoral Degree Program
When you're applying to study for an online doctoral degree, ensure you have all the relevant documents and academic transcripts. An incomplete application can delay your approval process or even lead to your application being declined.
To apply, find the online application form on your university's website. You must provide your contact details, education history, and other personal information. The application will likely also request letters of recommendation and a personal essay.
After applying, the university will contact you with a time and date for an interview. The interview is your best opportunity to showcase your strengths.
Having a doctoral degree is a tremendous achievement. So, you need to prepare your application accordingly. Start your application before the deadline, write a strong application essay, and ensure all your documents and transcript are organized.
Graduate School Accreditation
National and regional accrediting bodies award learning institutions with accreditations to confirm they meet the standards for education quality. The universities that you consider must be accredited. This ensures your degree is recognized and that the program provider is credible.
National accrediting bodies typically accredit technical and trade schools across the whole country. These are usually for-profit bodies. Some nationally accredited schools don't accept credits from regionally accredited schools.
There are ten national accrediting bodies in the US. Graduates from a nationally accredited school don't have the guarantee of corporate tuition reimbursement plans. This means that your employer may not contribute to your tuition fees.
Regional accreditation is much more common amongst US colleges and universities. Credits from a regionally accredited school are more widely transferable.
Having a regional accreditation also means the school offers prestigious standards. Regional accrediting agencies are mostly non-profit, and you can apply for all corporate tuition reimbursement plans. In the US, there are six regional accreditation bodies.
For both regional and national accreditation, confirm that the Council for Higher Education Accreditation (CHEA) and the US Department of Education (DOE) recognizes the accreditation.
Careers that Require a Doctorate Degree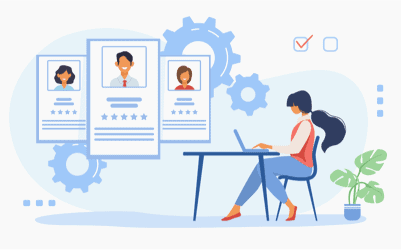 Careers that require a doctoral degree are typically well-paying jobs at state-of-the-art companies. Although you can sometimes get by with only a master's degree, a doctoral degree is the best way to get these jobs. Below are the top careers that require a doctorate.
Healthcare administrators are also known as healthcare managers or health services managers. These professionals administer, lead, and maintain various health systems. Health systems include hospitals, public health centers, hospital networks, and more.
As a healthcare administrator, you also have to work with internal and external stakeholders to ensure patients receive the best care.
As an education administrator, you'll study fields like curriculum, instruction, and educational leadership to help maintain and progress education. Professionals must set educational standards, objectives, policies, and procedures.
You will support and supervise faculty and manage a school's budget. Professionals must also ensure all financial procedures are correctly followed. An education administrator can lead everything from preschools to universities.
If you want a promising career in the tech industry, opt for systems engineering. These experts work in diverse fields within the tech industry like software, manufacturing, transportation, and product development.
As a systems engineer, you have to design, create, and maintain a project or system. You will also have to ensure that employees follow safety procedures and provide expert tech assistance to company stakeholders.
If you love numbers, consider becoming a statistician. Statisticians design experiments, polls, questionnaires, and surveys to capture essential data. After organizing the data, these professionals use advanced software to perform data analysis.
You should consider learning R programming and similar tech tools for this career. It's also essential to have a math-based bachelor's or master's degree.
Biologists are experts who study humans, plants, animals, and the environments these groups survive in. You'll report environmentally threatening issues, conduct extensive studies, encourage conservation, and support natural life.
Without biologists, we wouldn't understand how life around us works and impacts the planet. You can work in agriculture, medicine, conservation, or production. To become a biological researcher, you will need a doctoral degree.
For people who love history and science, anthropology is a great career choice. You will study past and present human societies and the norms and values of those societies. Most of what we know about past civilizations is because of the work of anthropologists.
Being an anthropologist also entails examining and translating human behavior and determining what makes up bones, bodies, and other biological factors.
Chiropractors help patients treat conditions that affect the structure of their bodies. Professionals do this to relieve pain and heal injuries. These experts can't prescribe medication or perform surgery, but they focus on muscle movements to help patients heal.
As a chiropractor, you must adjust and manipulate different body parts to help injured bones, tendons, muscles, and ligaments.
A lawyer gives their clients legal advice. Not all lawyers frequently defend clients in court, as there are many different areas of law one can study.
It can be a highly demanding career, and the hours a lawyer works depends on the case they're working on. You can become a lawyer in many different fields such as human rights, family law, and commercial law.
Should I Consider an Online PhD Program?
If you want convenience, flexibility, and lower tuition fees, you should consider an online doctoral degree in 2021. You can achieve an online PhD or any online doctoral degree you need through online studying. Plus, they typically allow you to work while studying.
A doctorate is what you need to climb the industry ranks and get to the top of your profession. With the help of this guide, you can choose the best online doctoral degree, decide which you need, and determine how to fund your studies.