Top Digital Marketing
Careers of 2021
Every industry depends on strong digital marketing strategies for its success. Digital marketing is experiencing one of the best moments in its history. Careers in digital marketing strategy and management will continue to rise over the next decade.
The field of digital marketing is diverse. It includes inbound marketing, email marketing, social media marketing, and content marketing. If you're interested in becoming a digital marketer, check out our guide to the best digital marketing careers in 2021. We've included job descriptions, salaries, requirements, skills, and more.
What Is Digital Marketing?
Digital marketing is the use of marketing tactics across digital media platforms. It involves creating strategies to transmit promotional messages to a target audience and measure the results.
Usually, digital marketing refers to a company's advertising campaigns to offer products or services. These types of campaigns include images, videos, and other content created for social and digital channels and websites.
Where Do Digital Marketing Professionals Work?
Digital marketing specialists work at advertising agencies, in marketing departments for specific brands, or as independent freelancers. Every industry requires digital marketing skills nowadays, so the sectors you can work across are more diverse than you'd think.
Advertising agencies are exclusively dedicated to producing promotional content for brands and companies. They tend to be fast-paced environments where you'll work for many different clients at once.
If you choose to work in-house, you will be hired by a specific brand to work in their marketing department. Alternatively, a considerable number of digital marketing specialists work as freelancers. You may work with clients on a short or long-term basis with more flexible hours.
Highest-Paying Digital Marketing Careers at a Glance
Not all jobs in digital marketing have the same salary benefits, job growth, or education requirements. In the table below, we've listed the 10 best digital marketing careers. We've included the education requirement, job projections, and average salaries.
The information has been taken from the Bureau of Labor Statistics (BLS) and PayScale. Job outlook statistics refer to the growth of job opportunities between 2019 and 2029.
| Job Title | Education Requirement | Projected Job Growth | Median Pay |
| --- | --- | --- | --- |
| Marketing Manager | Bachelor's Degree | 6%* | $141,490 |
| UX Designer | Bachelor's Degree | 8% | $77,200 |
| Copywriter | Bachelor's Degree | -2% | $67,120 |
| Market Research Analyst | Bachelor's Degree | 18% | $65,810 |
| Audiovisual Editor | Bachelor's Degree | 18% | $61,900 |
| Content Manager | Associate Degree | 6%* | $60,102 |
| Email Marketing Specialist | High School Diploma | 6%* | $54,526 |
| Graphic Designer | Bachelor's Degree | -4% | $53,380 |
| SEO Specialist | High School Diploma | 6%* | $46,738 |
| Social Media Specialist | High School Diploma | 6%* | $45,588 |
*These statistics have been sourced from BLS data on Advertising, Promotions, and Marketing Managers.
Why You Should Pursue a Career in Digital Marketing
A career in digital marketing is worth pursuing because of the bright job prospects and easy access to the field. Global demand for digital marketing skills is increasing job opportunities across all sectors. In addition, online marketing also has reasonable salary projections.
There also aren't as many barriers to the profession as for other fields. Access to educational resources and work tools is easy to come by. Even though many companies look for a degree before hiring, others only require you to have essential skills to get started.
The Best Digital
Marketing Careers in 2021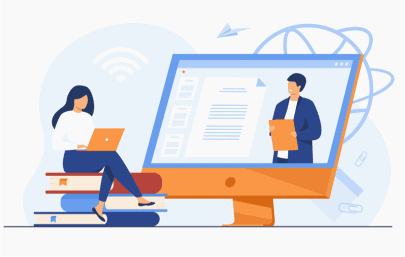 If you're considering a career in digital marketing, learn what each job entails to make sure you choose the best job for you. Read below to learn more about the 10 best digital marketing careers.
A marketing manager is a senior member of staff at an advertising agency or marketing department. They work directly with sales and other departments to coordinate plans. Their job is to create and monitor the success of marketing campaigns using outcome planning and outreach statistics.
To earn this role, you must have a Bachelor's Degree in Marketing or a Master's Degree in Digital Marketing. According to BLS, the median salary for advertising, promotions, and marketing managers is $141,490 per year.
A user experience (UX) designer is a web developer who uses target analysis techniques to create interactive websites. These workers can be hired by programming companies, advertising agencies, or private companies to develop exclusive marketing content for websites or applications.
To become a UX designer, you must have experience in coding. Therefore, companies hire personnel with a Bachelor's Degree in Computer Science, Software Engineering, or a related topic. You can also learn UX design at bootcamps, which are cheaper and faster to complete.
A copywriter is a specialist in creating content written for businesses. For this job, you need writing skills and high English proficiency. Some copywriters also write in other languages. Most of these workers have telecommuting jobs for more than one client.
The duties and knowledge of a copywriter include research, competition analysis, positioning strategies, proofreading, SEO, advertising management, and audiovisual content for websites. Although the job outlook for copywriters is declining according to the BLS, this is still a great communications job.
A market research analyst analyzes and evaluates marketing and sales trends. This work is essential to ensure financial management and success for advertising campaigns. Market research analysts collect consumer data using statistical software and create charts to help the business understand marketing performance.
For this position, you need a bachelor's degree as a minimum requirement. The recommended majors are IT, statistics, and communications. You could also boost your employability with a Master of Business Administration (MBA), a data science bootcamp, and extra training on statistics and market analysis.
The production of images and videos for advertising campaigns requires experienced editing professionals. An audiovisual editor is essential in digital marketing across all platforms. To become an audiovisual editor, you will typically need a bachelor's degree. You'll need to be comfortable with cameras and image and video editing tools.
These editors work in production teams within the digital marketing industry alongside graphic designers, concept artists, and content managers. The job outlook for video editors is projected to grow by a whopping 18 percent by 2029, according to the BLS. This is much higher than average.
Content managers are specialists in digital marketing strategy. They are responsible for organizing, managing, and monitoring the content on the company's websites and social networks.
For this work, it is necessary to understand the objectives of the company, the budgets, and the needs of the target audience. You will also need knowledge of SEO tools, image editing programs, and video production techniques.
Email marketing involves sending advertising content to users and companies via email. This maintains commercial relationships or generates more traffic on a website. This job may require different skills such as writing, graphic design, or coding.
Most email marketing specialists work in the advertising or sales department. Email is one of the best ways to contact potential clients, which is why many companies hire specialists to find new clients, maintain commercial ties, and promote services.
Graphic designers use graphic tools to create creative images and videos based on company resources and goals. Some tasks include creating logos, illustrations, social media posts, and creative rebranding concepts.
According to the BLS, the average salary for a graphic designer is $53,380 per year. Pay will depend on things like experience and the company you work for.
A search engine optimization specialist is a person in charge of optimizing content to improve a website's rankings and visibility. To be an SEO specialist, you need writing skills and experience using SEO tools. This job also requires you to analyze traffic, audience data, competitor strategies, and campaign success.
You do not need a higher education diploma for this position. However, candidates with degrees in marketing or relevant fields are more likely to be employed. According to PayScale, SEO specialists earn an average of $46,738 per year.
This job requires extensive communication skills and digital marketing knowledge. For the position of social media specialist, you need experience in advertising and handling electronic devices. Social networks are important platforms for customer traffic, which is why companies hire these experts to manage their profiles and sales content.
Social media specialists work on many different platforms. These include Facebook, Twitter, Instagram, LinkedIn, and even TikTok. PayScale reports that they make $45,588 per year.
Digital Marketing Salaries by Location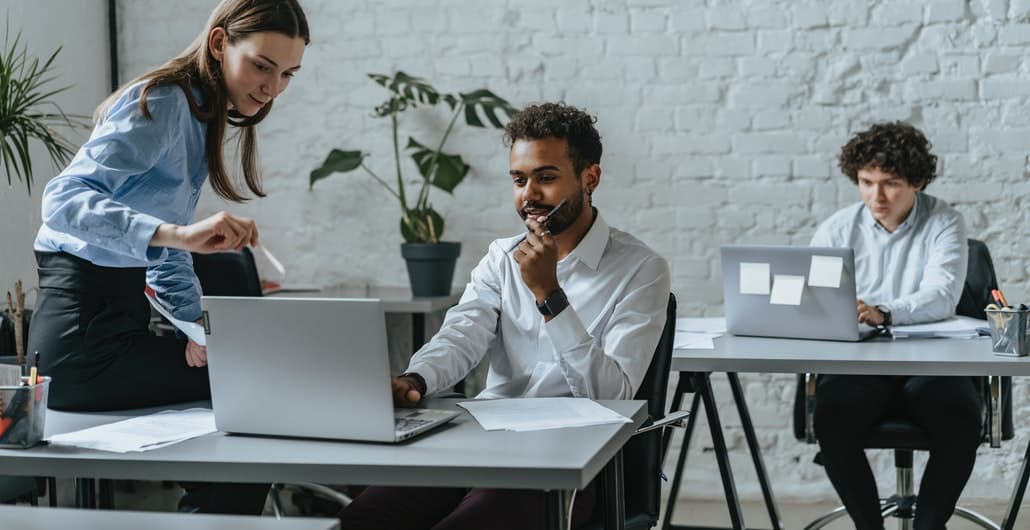 What Education Does a Career in Digital Marketing Require?
For a career in digital marketing, you'll need at least a bachelor's degree or associate degree. Requirements may vary depending on the company and the role.
You can learn all the skills you need to get into an entry-level job in digital marketing in just two years at a community college. However, most employers hire workers with a bachelor's degree. It can help to also gain relevant skills and certificates from online courses or bootcamps.
Can I Study Digital Marketing Online?
Yes, you can get your digital marketing education online. You can earn an associate degree, bachelor's degree, master's degree, or doctoral degree. You can also access bootcamps and other courses from home as an online student.
Online learning allows you to set your schedule. It fits around other commitments such as work or family. It also can be much cheaper than in-person learning because you might not have the same transport and accommodation costs.
Is a Digital Marketing Job Good for Me?
Yes, if you have strong analytic, digital, and creative skills, then a career in digital marketing is a great choice. The growth of the tech industry and the many accessible training options mean that success in this field only depends on your effort and motivation.
A career in digital marketing will let you use your digital and creative skills in a growing field. If you want to take on an exciting role while earning money and giving yourself a secure future, this is the career for you.