The Best Online
Data Science Bootcamps
Data science is currently one of the hottest fields in the tech industry. The fastest way to reach your goal and become a data scientist is to enroll in a data science bootcamp. This comprehensive guide will help you choose one of the best online data science bootcamps in the United States.
The online bootcamps on this list have gained a reputation in the tech industry because of their quality curricula and high success rate. Read below to learn everything you need to know about data science bootcamps, including payment plans, job opportunities, and more.
Quick Facts About the Best Online Data Science Bootcamps
| School Name | Tuition | Length |
| --- | --- | --- |
| BrainStation | $15,000 | 12 weeks |
| CareerFoundry | $6,555 | 8 months |
| Data Science Dojo | $2,799 to $3,499 | 16 weeks |
| Flatiron School | $16,900 | 5 months |
| Galvanize | $17,980 | 13 weeks |
| General Assembly | $3,950 | 12 weeks |
| Metis | $750 to $14,500 | 12 weeks |
| NYC Data Science Academy | $15,840 to $17,600 | 12 weeks |
| Springboard | $11,910 | 26 weeks |
| Thinkful | $7,900 to $18,500 | 5 months |
The Top 10 Online Data Science Bootcamps of 2021
Some of the data science bootcamps listed below have physical locations, but their online programs are the best in the industry. Some are entirely online and others offer online programs due to COVID-19. Read below to learn more about the best online data science bootcamps in detail.

BrainStation is a tech school with an amazing 12-week data science bootcamp program. There are full-time remote learning options with live online or self-paced classes. The coursework includes data science fundamentals, big data fundamentals, machine learning, and a deep analysis of data science.
BrainStation reports that over 90 percent of the last cohort got data science jobs within the first few months of graduation. These graduates now work at companies Google, Spotify, Microsoft, Facebook, and Amazon.
Enrollment into BrainStation is merit-based, and the tuition is about $15,000. You can make payments with interest-free loans and monthly installments. You may also be eligible for employer sponsorship or scholarships.

CareerFoundry offers a great eight-month program for data analytics, a specialized form of data science. The data analytics bootcamp at CareerFoundry is self-paced, but you can finish in five months if you learn full-time for 30 hours a week. Classes cover data visualization, Python, SQL, and Excel.
You will have a direct line to experts in the field who will mentor you throughout the program. They also provide career services, and graduates get jobs at companies like Google, PayPal, Apple, and Amazon. The job placement rate is 96 percent in the first 180 days.
CareerFoundry costs $6,555 if you pay upfront. If you opt for the monthly installment plan, you will have to pay $600 monthly for eight months. This would be after making an initial deposit of $2,100 during the enrollment process.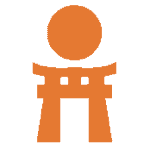 Data Science Dojo exclusively offers data science training at different levels. The longest and most extensive program runs for 16 weeks full-time, but some courses last for just five days. You can learn about data structures, data visualization, data analytics, Python, machine learning, and more.
Graduates from this data science bootcamp have gotten jobs in more than 500 high-profile companies from across the globe. Data Science Dojo has hiring partners who post different jobs and are the first to hire new graduates.
Tuition at the bootcamp ranges from $2,799 and $3,499. While there are no direct scholarships or income share agreements (ISAs), you can get a loan with the bootcamp's partner, Ascent Funding. Repayments can be as low as $81 monthly.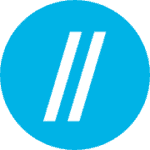 Another great option for online data science training is Flatiron School. The online data science program can teach you using real-world data sets. The timeline depends on the option you choose, but the full-time program lasts for about five months. You will learn about machine learning, data structures, Git, and the best data science programming languages.
Flatiron School school has a 94 percent job placement rate for in-field roles 180 days after graduation. You could end up working at a company like IBM, Microsoft, Google, Apple, Facebook, Shopify, or another company that relies on big data.
The tuition is $16,900 if you pay upfront. Payment plans may accumulate more money in the long run. Loans are available through Skills Fund and Climb Credit. You may also qualify for the Access Scholarship, a program that offers about $1,000 to $3,000 to certain groups.

Galvanize offers live online training with a Python-based curriculum. There are 13-week full-time, part-time, and self-paced options depending on your preference. The data science curriculum covers natural language processing, machine learning, statistics, and Python.
The job placement rate at Galvanize ranges from 83 percent to 94 percent. Data science graduates from the school find jobs at Microsoft, Apple, Cisco, Oracle, Shopify, Asana, and American Express. This is all thanks to the bootcamp's excellent career services.
The tuition is $17,980 upfront, but loan financing and income share agreements can help you pay. Galvanize also offers full scholarships to five students in every software engineering cohort. However, only American citizens in the immersive software engineering bootcamp can apply for the scholarship.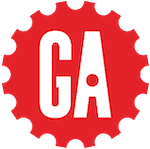 One of the oldest tech institutes for fast-paced learning, General Assembly has built a solid reputation over the years. The 12-week full-time data science bootcamp program covers exploratory data analysis, machine learning, data modeling, and Python programming. Part-time classes cover the same subjects but at a longer pace.
The job placement rate at General Assembly is 94.1 percent within the first 180 days. The bootcamp offers one-on-one personalized career placement services. Graduates get jobs at places like Amazon, Google, Charles Schwab, Home Depot, Dell, and IBM.
Tuition is $3,950 for the data science program, and payment options include loan financing, ISAs, and monthly installments. Scholarships and discounts are available to eligible students. Veterans may also pay their tuition with their GI Bill benefits.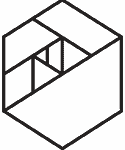 Metis emphasizes a project-based approach to data science, data engineering, and machine learning. The program runs for 12 weeks and covers key data science subjects like Hadoop, SQL, and Python. You will also learn the fundamentals of machine learning, algorithms, and data visualization.
The job placement rate at Metis isn't as high as others on this list. Only 70 percent of graduates get in-field jobs in the first 180 days after they leave the bootcamp. However, you can get lifetime access to a network of professional data scientists, and the career services don't stop until you land your first job.
The tuition costs between $750 and $14,500. There is a zero-interest loan financing option if you cannot afford upfront payments. There are also scholarships and discounts available to eligible students, so be sure to check which ones apply to you.

NYC Data Science Academy offers two main programs: data science and machine learning (remote live) and data science (interactive distance learning). The first runs for 16 weeks while the other runs for 12 weeks. You will get the full data science experience no matter what route you take.
The job placement rate is 93 percent in-field, and this is a little above the industry average. Alumni from the bootcamp work in Google, Facebook, Bloomberg, Barclays, Uptake, and a host of others.
The full tuition is $15,840 or $17,600 depending on the program. You can get a loan from Skills Fund or Climb Credit for flexible loan financing. A few students are usually eligible for scholarships for every cohort.

Springboard offers a self-paced online data science bootcamp program for anyone who wants to work and study simultaneously. The time it takes to finish depends on how many hours per week you devote to learning. It shouldn't take more than 26 weeks to complete the program. You can learn Spark, machine learning, data structures, data visualization, and Git.
The job placement rate of Springboard is 94 percent within one year of graduation. Springboard graduates work at companies like Facebook, Google, LinkedIn, Zoom, Microsoft, and IBM.
Tuition at Springboard for the data science track is $11,910 upfront. You can also opt for deferred payment, installments, and loan financing, but these cost more in the long run. Springboard is one of the few bootcamps that offers a job guarantee. You will get a full tuition refund if you don't get a job in the first six months after graduation.

Thinkful is a fully functional online school that offers a range of tech training. You can learn either data science or data analysis. The data science bootcamp program is designed to help you start your career in just five to six months. Classes cover the application of Python, machine learning, and many other modern technologies in data science.
Thinkful has a job placement rate of 85 percent in 180 days across the board. Graduates from Thinkful find jobs at Google, Amazon, IBM, Walmart Labs, and Boeing, to mention a few. This bootcamp is one of the most popular in the industry, so it will look good on your resume.
The tuition for the data science program at Thinkful is $18,500 full-time and $7,900 part-time. Payment can be made upfront, you can also follow a deferred tuition plan and pay when you get a job. Thinkful also offers a job guarantee and will give you a refund if you can't find a job in the first six months.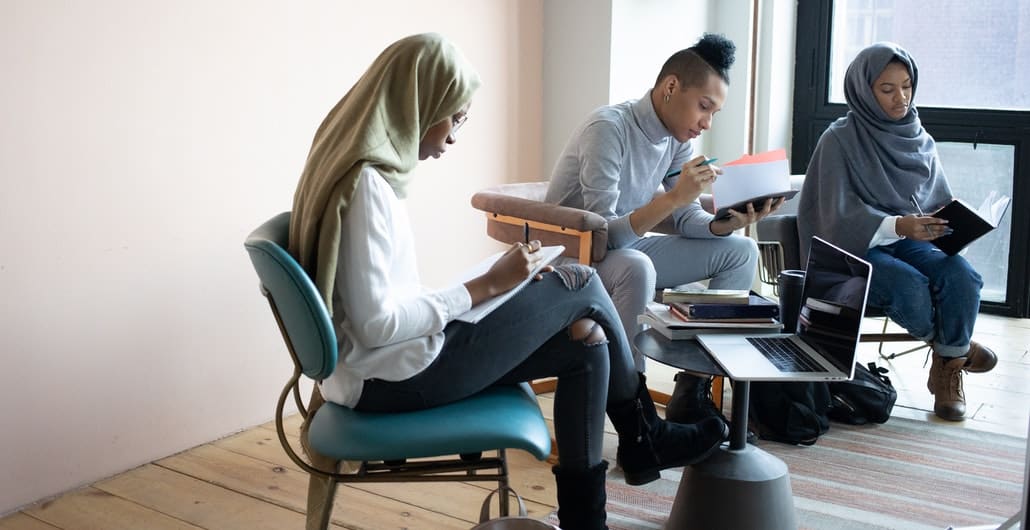 What Can You Learn at an Online Data Science Bootcamp?
At an online data science bootcamp, you will learn the same topics as an in-person curriculum. Data science bootcamps can teach you about machine learning, artificial intelligence, and many other techniques for data. Read below to see more topics that you can learn at a data science bootcamp.
Artificial Intelligence and Machine Learning
These two topics are some of the most important things you can learn in the modern data science world. The online data science bootcamps listed above all have courses dedicated to machine learning and AI algorithms.
You will learn how to analyze structured and unstructured data. Data science bootcamps will help you become proficient in concepts like linear regression, naive Bayes, and random forest algorithms as they apply to data science.
Even though data science is different from software development, you still have to learn programming languages, frameworks, and other concepts. As a data scientist, the critical programming languages you will learn are Python, R, Java, Julia, C/C++, Scala, and SAS.
Apart from learning how to write and interpret these programming languages, you will learn how to use each one to accomplish specific tasks. For example, Python is perfect for data collection, modeling, cleaning, visualization, and exploration.
Big Data and Cloud Technology
If you pay attention to new tech trends, you will know that cloud computing has a vital role in the future. The most significant impact of cloud computing can be seen in big data analysis. When you pair cloud computing with big data, the possibilities are limitless.
This means that in a data science bootcamp, you will learn the core principles of cloud computing and how it can speed up the analytics process. Data scientists must learn how to use modern cloud infrastructure along with traditional computing systems.
What to Look for in Online Data Science Bootcamps
With so many data science bootcamps out there, it is hard to choose one. You should consider many different factors as you make this vital decision about your career. The top four things you should consider are graduation rates, payment options, job placement rates, and expected average salary upon graduation.

A bootcamp's graduation rate refers to the percentage of students who finish the program on time during each cohort. If 90 percent of students graduate on time while the other 10 percent take longer, the official graduation rate would be 90 percent.
You should look for a bootcamp with a graduation rate in the 85 percent to 100 percent range. This should be easy because the average bootcamp graduation rate in the United States is 92 percent. This is impressive compared to the 59 percent college graduation rate.

Career Services and Job Placement Assistance
Career services are designed to help you land a job right after completing the program. These can include career coaching, mentorship, interview prep, mock interviews, resume prep, salary negotiation, and professional profile building. These could either be offered one-on-one or in a group class.
The best bootcamps introduce you to hiring partners and help you network in the field. The job placement rate is a reflection of the career services and job placement assistance. Aim for a bootcamp with an 85 percent to 100 percent job placement rate.

How much will you earn after graduating from a bootcamp? If you had a job before the bootcamp, what percentage of salary increase should you expect? The post-bootcamp salary varies from one bootcamp to the other. A change in salary can make your bootcamp experience worth it.
The national average salary for data scientists in the United States is $120,882 annually, according to Indeed. Bootcamps graduates who get entry-level jobs earn around $95,000. The starting salary could be lower or higher depending on your location, with places like Silicon Valley and Washington taking the lead.
Online Learning vs In-Person Bootcamps
Online coding bootcamps are just as efficient and useful as in-person bootcamps. While they aren't as immersive as in-person bootcamps, they are more flexible and often more affordable. In the wake of the COVID-19 pandemic, online bootcamps are thriving because of the restrictions placed on in-person activities.
Keep in mind that you need to be driven and motivated to succeed in an online bootcamp. If a program is self-paced, you will need to create your own schedule and work hard on your own. These programs aren't for everyone, but they can be worth it if you put in the time and effort.
Are Online Data Science Bootcamps Worth It?
Yes, online data science bootcamps are worth it. The data science industry is projected to grow by 16 percent by 2028, according to the Bureau of Labor Statistics. This is 12 percent higher than the national average.
If you want to dive into data science, a bootcamp is the fastest way to do it. Instead of spending years trying to get a bachelor's or master's degree, you can secure your first data science job in just a few months. Apply for one of the best online data science bootcamps today.