Top Network Security
Careers of 2021
There are many ways to develop a career in network security. Demand for specialists in the cyber security field has been increasing due to the need to keep networks safe. There are more network security schools and programs to help new professionals prepare for cyber security careers.
If you're interested in joining this field, check out the best network security careers of 2021. You can use your skills to pursue one of these careers and get a great job in tech.
What Is Network Security?
Network security refers to the hardware and software technologies that target digital threats and stop attackers from breaching servers. Network security is about obeying a set of rules and configurations designed to protect the integrity and accessibility of computer networks. It is also known as cyber security and information security.
Where Do Network Security Professionals Work?
Network security professionals work in the healthcare, manufacturing, finance, and retail industries. These companies employ cyber security professionals to design computer systems, manage company security protocols, perform credit intermediations, and provide technical consultations.
Highest-Paying Network Security Careers at a Glance
You can find some of the best network security careers below. Salaries have been sourced from the Bureau of Labor Statistics (BLS) and PayScale. Job growth statistics refer to the projected number of new jobs between 2019 and 2029.
| Job Title | Education Requirement | Projected Job Growth | Median Pay |
| --- | --- | --- | --- |
| Chief Information Officer | Bachelor's Degree | 10%* | $166,554 |
| Information Security Manager | Bachelor's Degree | 10%* | $151,150 |
| Security Architect | Bachelor's Degree | 31%** | $124,960 |
| Security Engineer | Bachelor's Degree | 22% | $110,140 |
| Information Security Analyst | Bachelor's Degree | 31%** | $103,590 |
| Security Consultant | Bachelor's Degree | 31%** | $88,069 |
| Security Director | Bachelor's Degree | 31%** | $86,889 |
| Penetration Tester | Bachelor's Degree | 31%** | $86,241 |
| Security Systems Administrator | Bachelor's Degree | 31%** | $67,836 |
| Forensic Computer Analyst | Bachelor's Degree | 14% | $60,590 |
*Obtained from the BLS report on Computer and Information Systems Managers.
**Obtained from the BLS report on Information Security Analysts.
Why You Should Pursue a Career in Network Security
Information security analysts occupied about 131,000 jobs in 2019, according to the BLS. The largest employers of security analysts were companies in computer systems design and related services. If you are looking for high pay and job security, cyber security is the place to be.
If you are comfortable handling sensitive information, working with others, and interacting with tech, you should pursue a network security career. You can also access high salaries and options for growth in the field.
The Best Network Security Careers in 2021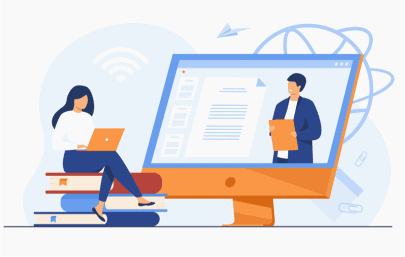 Whether you're looking for work, a raise, or a new challenge, you should pursue one of these careers. Check out the best network security careers in 2021 below.
Chief information security officers are responsible for overseeing network and data security operations. They work with executives and plan security policies and promote a culture of security awareness in an organization.
Chief information officers develop programs to keep employees up to date on potential security threats. They understand they must keep up with the latest information security trends and measures. These professionals also supervise investigations in the wake of a security breach.
Information security managers supervise IT analysts, administrators, and other staff. Duties may include hiring new staff, evaluating security plans, preparing budgets, and developing policies.
Security managers must possess excellent communication, managerial, and IT skills. People often start as information security analysts, network engineers, or security administrators before becoming security managers. This is because the job requires at least five years of experience.
A security architect is in charge of identifying potential vulnerabilities in a company's network. These professionals are not just employed in the private sector. They also work in government agencies and non-profit organizations.
Security architects develop and implement security policies and procedures for people with access to company computers, networks, and data systems. A security architect must understand software and hardware design, risk management, computer programming, and network and computer systems.
A security engineer is the builder and designer of a company's security infrastructure. Their key responsibilities include developing plans and policies, developing security tools, devising incident response and recovery strategies, and leading incident response.
A Bachelor's Degree in Computer Science or Software Engineering is required for this position. To succeed in this security specialist career, you must have strong math skills and knowledge of computer operating systems and languages.
Information security analysts are in charge of planning and executing security measures. They must stay on top of the latest security threats and trends. Job demand is expected to be high due to growing cyber attacks against companies.
Information security analysts monitor an organization's networks for security breaches and investigate violations with penetration testing. They are also responsible for installing security software such as firewalls and data encryption programs.
Security consultants work on a contract basis, typically specializing in one or more areas of cyber security. They advise clients on how to efficiently protect their organization's security objectives.
They are often hired by smaller companies that cannot afford to handle their security issues in-house. However, they are also employed by larger businesses to help security teams and provide an unbiased outside perspective to current issues.
Security directors ensure assets are secure. They also maintain the safety of the staff and customer data. They are responsible for creating, reviewing, and implementing policies relating to the security department.
Security directors also ensure compliance with relevant local, state, and federal laws. They work directly with subordinates to build awareness and safety through training programs. A company's security director generally reports to the executive officers, particularly the chief operations officer.
Penetration testers identify vulnerabilities in an organization's network. They do this by constantly probing a network using various customized tools and software to find any vulnerable areas.
Penetration testers work as a part of an information technology or cyber security team. Therefore, penetration testers need to take notes and relay information to other team members. These professionals should have a thorough understanding of complex security measures and the software and tools necessary for the job.
A security systems administrator is tasked with installing, maintaining, managing, and troubleshooting security systems. Security systems administrators are normally in charge of managing the daily operations of security systems.
Management tasks include monitoring systems and running regular backups, setting up security protocols, and maintaining user accounts. Security systems administrators are also often involved in developing organizational security procedures.
Forensic computer analysts specialize in tackling computer-based crimes. They are responsible for collecting and analyzing data to uncover electronic fraud, scams, and identity theft. They generally work in an office environment, and their schedules may vary depending on project requirements.
Forensic computer analysts must be knowledgeable in digital forensic standards and procedures. They also need to work well in a team setting and on their own with minimal supervision. Additionally, forensic computer analysts must have strong problem-solving and communication skills.
Network Security Salaries by Location
According to PayScale, Denver, Colorado is the highest-paying city for network security engineers. Network security jobs in Denver pay 14 percent more than the average salary. PayScale also reports that Houston, Texas and Atlanta, Georgia have high-paying network security salaries.
The location of where you work can affect your salary and career outlook in the cyber security field. For example, densely populated cities typically feature higher living costs but offer higher wages than rural areas.
The presence of certain high-paying companies also impacts the outlook for cyber security jobs in different locations. For example, cities with large IT, healthcare, and finance sectors may need to hire more skilled computer security experts.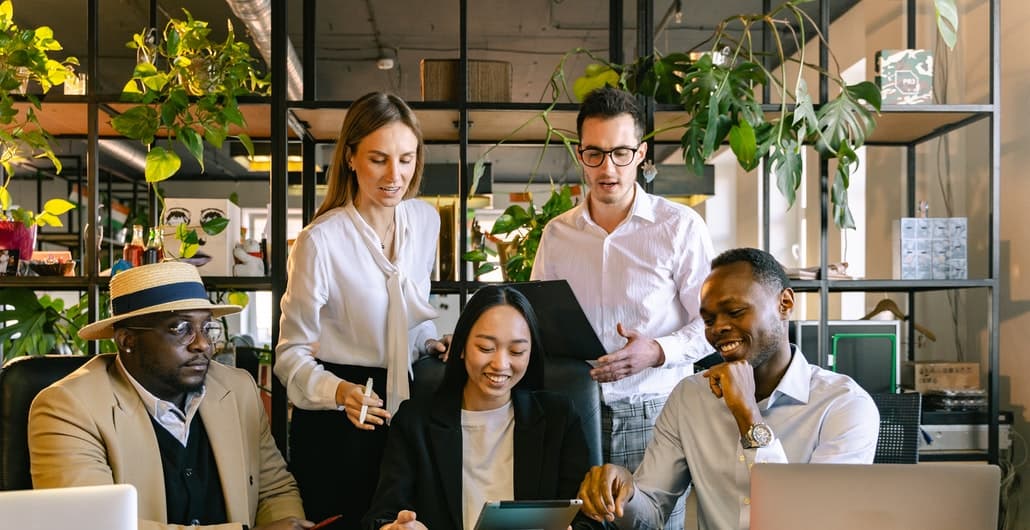 What Education Does a Career in Network Security Require?
For a career in network security, you should have a Bachelor's Degree in Cyber Security or Computer Science. It is possible to find certain entry-level jobs with an associate degree, but most companies require more education. You can also get a master's degree.
Coursework in programming, statistics, and computer forensics prepares students with the technical and analytical skills needed for a successful career in cyber security. Before choosing a cyber security degree, prospective students should make sure that it is accredited and aligns with their career path.
Can I Study Network Security Online?
Yes, you can study network security online. If you've always wanted to work in cyber security, you can pursue a flexible degree from home.
There are excellent online degrees in cyber security that offer an excellent starting point for prospective students. Because this is a tech career, you can study almost every topic online. All you need is a computer and a stable Internet connection.
Is a Network Security Job Good for Me?
Yes, a network security job is a great option. Due to a significant talent shortage in the critical area of national security, professionals in this industry can expect a high salary. If you want to work in network security, you should start pursuing your career in 2021.