The Best Online Machine
Learning Bootcamps
With the rapid advancement of technology, it would be wise to grasp a few fundamental tech skills for your career. Businesses are now relying on statistical methods and algorithms to gather intelligence and make more informed decisions. If you choose machine learning as your specialization, you will be a hot commodity on the job market.
To simplify the process for you, we compiled a list of the best online machine learning bootcamps. Most of these are actually software engineering or data science bootcamps that include modules on basic and advanced machine learning. Read on to discover some of the best machine learning bootcamp programs on the market today.
Quick Facts About the Best Online Machine Learning Bootcamps
School Name
Tuition
Length
BrainStation
$15,000
12 weeks
Codesmith
$19,350
12 weeks
Coding Dojo
$4,745
12 weeks
Data Science Dojo
Dojo: $2,799
Guru: $2,999
Practicum: $9,999
16 weeks
Flatiron School
$16,900
5 months
Galvanize
$17,980
13 weeks
Metis
Live online: $18,500
Online flex: $14,000
Live online: 14 weeks
Online flex: 28 weeks
NYC Data Science Academy
$17,600
12 weeks
Springboard
$10,000
6 months
Thinkful
Full-time: $18,500
Part-time: $7,900
Full-time: 5 months
Part-time: 6 months
The Top 10 Online Machine Learning Bootcamps of 2021
Below you will find specific details about the best machine learning bootcamp programs. Find out more about each program's curriculum, effectiveness, and job placement outcomes.
BrainStation provides its learning opportunities online, but you can attend the programs in person if you prefer. It has campuses in New York, Miami, Toronto, and Vancouver.
If you want to develop a solid foundation in machine learning, BrainStation's online data science program will help. You will learn how to apply machine learning concepts to real-world scenarios. You will also learn how to make data-driven business decisions to drive profits.
To graduate from the program, you must also complete a machine learning project. The project will be based on a dataset of your choosing. Once you present your findings and they are accepted, you will receive a certificate of completion.
Would you like a bootcamp that has a strong community of professionals to help you navigate the job landscape after graduation? Codesmith encourages students to support each other throughout the learning process. It also goes a step further by offering students career services.
You will find many Codesmith graduates working for Amazon, Google, LinkedIn, Netflix, and Facebook. With an 86.8 percent job placement rate within 180 days after graduation, you can be confident that you're on your way to a lucrative salary.
Codesmith has campuses in New York City and Los Angeles and provides classes online. The Software Engineering Bootcamp will teach you computer science more quickly than a computer science degree program. You will master data structures, programming models, and algorithms. You will also learn front end and backend web development.
With an 89.1 percent job placement rate within six months of graduation, Coding Dojo is a great option to consider. The school has alumni working for top-rated companies such as Microsoft, Amazon, IBM, eBay, and Facebook. This success is owed to the school's exceptional career services.
Coding Dojo offers 12-week data science and machine learning course to help launch your career. The bootcamp will help you gain a deeper insight into data science, data visualization, data cleaning, and data analysis. You will also learn how to apply machine learning algorithms in real-world situations.
If you decide to attend the program and pay upfront, Coding Dojo will give a discount of $250. To access this option, you must deposit $1,000. A third option is paying monthly installments.
Enrolling at Data Science Dojo will give you access to top-rated training, customized learning experiences, a world-class curriculum, and expert instructors. If you want to increase your chances of landing a job at Google or Facebook, Data Science Dojo is your best bet. The school provides extensive career support to students.
The Data Science Bootcamp will give you a rock-solid foundation in data science, machine learning, and engineering. The curriculum combines live lectures, mentorship programs, and hands-on exercises to ensure students develop industry-standard skills. The University of New Mexico issues the certificate, which counts for seven continuing credits.
If you want to become a data scientist, software engineer, digital marketer, product manager, or cyber security engineer, Flatiron School is for you.
The Data Science Bootcamp at Flatiron School features a well-tailored curriculum, extensive career services, and flexible learning styles to take its students to the next level. If you choose the online option, you can expect expert instructors and comprehensive lessons to aid your career growth.
The program will introduce you to Python and SQL for data science. You will also learn big data, linear regression, deep learning, and machine learning concepts. These foundational topics will help you become a machine learning engineer.
Would you like to work for Spotify, Tesla, Microsoft, Apple, or American Express? Then you should consider Galvanize. Galvanize has campuses in Austin, Boulder, Denver, Los Angeles, New York City, Phoenix, San Francisco, Seattle, and San Jose. You can also access the courses online.
The immersive online data science course will take you through prediction, machine learning, Python, and natural language processing (NLP). These are foundational concepts that will help you build a career in artificial intelligence.
To graduate from a Galvanize data science course, you must complete three projects on your own. The capstone projects will help test your understanding of the technical skills acquired during the program.
Metis has a Data Science and Machine Learning Bootcamp to help professionals develop cutting-edge skills in machine learning. The online program will help you learn data analysis, business fundamentals, NLP, deep learning, machine learning, linear regression, and web scraping.
The program is available live online or in an online flex format. Both options feature a similar curriculum and benefits. If you would like to be in charge of your learning schedule with one-on-one instructor support, you should look into the flex program.
In addition to an incredible curriculum, you will have access to other benefits. The school provides job search tutorials and workshops to cement students' careers in their respective fields. You should also expect mock interview sessions, which will be effective during machine learning job interviews.
NYC Data Science Academy is popular among data science professionals across the world. The platform provides extensive and effective training opportunities to aspiring data scientists or experts in the field. You can easily jumpstart or solidify your career by attending any of the programs.
Within 35 hours, you can learn R for machine learning. The entire data science course features practical and theoretical aspects of the topic. You will learn data mining, regression models, tree models, support-vector machines, and dimension reduction. By the end, you will be able to implement machine learning concepts to solve real-world problems.
In addition to this main program, there are other training courses in machine learning. You can look at Data Science with Python: Machine Learning, Data Science Launchpad with Python, and Data Science with Machine Learning.
Springboard offers a Machine Learning Engineering Career Track to help students have positive career outcomes. The school combines live one-on-one classes, a career-focused curriculum, and mentorship sessions to make you an outstanding candidate for any job.
The curriculum is comprehensive and will teach you the basics of machine learning. You will learn about machine learning models, deep learning, computer vision, and image processing, as well as how to deploy machine learning systems. These topics will take you from beginner to expert in a matter of weeks.
At Springboard, you do not have to pay tuition unless you land a job within six months of graduation. Graduates see an average salary increase of $25,800. You can opt for monthly installments, defer your tuition payment, or seek a Climb Credit loan.
Would you like to learn data modeling, data visualization, statistics, programming, and calculus all in one program? Thinkful has the data science bootcamp for you. In just five or six months, you can land a job as a data scientist, data analytics manager, machine learning engineer, data architect, or database engineer.
The curriculum will help you learn supervised and unsupervised learning, data analytics, and advanced data science concepts. By the end of the class, you will have extensive skills in regression and classification. You will also be proficient in neural networks and natural language processing.
To pay for your Thinkful data science bootcamp, you will need $18,500 upfront. If this is too expensive, you can pay $4,000 in monthly installments. You can also utilize an income share agreement (ISA) or apply for deferred tuition.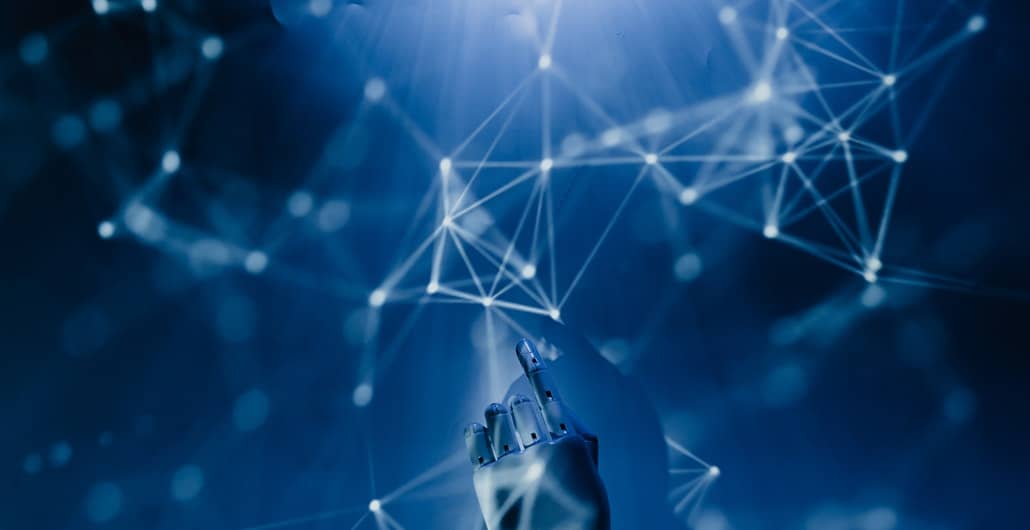 What Can You Learn at an Online Machine Learning Bootcamp?
You can learn both basic and advanced machine learning practices. The bootcamps provide accelerated learning opportunities for students who aspire to launch, advance, or solidify their careers in tech. Below are the standard components of a machine learning bootcamp curriculum.
Machine Learning Tools and Techniques
A proper machine learning course will delve deep into machine learning techniques, software, and tools. You'll end up learning tools like Knime, Accord.NET, TensorFlow, Scikit-Learn, and Weka. These machine learning technologies require you to learn different programming languages.
The best programming language for machine learning is Python. This is because it is compatible with libraries such as pandas and SciPy. You will encounter other programming languages as well. You may learn C++, Prolog, and Java. Machine learning comprises a huge part of the future of technology and knowing multiple languages is advisable.
Deep learning, often referred to as a deep neural network, is a branch of machine learning. It deals with processing data and making reliable decisions. Deep learning in artificial intelligence draws unstructured and structured data without human supervision.
As part of the machine learning course, you will also learn data science. The topics cover the trends in data and how to increase efficiency and generate insights. Since machine learning is based on data, learning data science tools and techniques is invaluable.
What to Look for in Online Machine Learning Bootcamps
The best bootcamps take a keen interest in the education of the students and even offer support after graduation. Take a look at what should be your priority when looking for an online machine learning bootcamp.

It is very important to note the percentage of students who graduate from your desired bootcamp program. This will indicate the level of quality it provides to the students and the consistency of the instructors.

A suitable machine learning bootcamp shouldn't be too expensive, and it should have flexible payment plans that cater to the needs of students. Always go for a bootcamp that will make it easy to cover your tuition.
Check if the machine learning program offers an income share agreement (ISA), loan providers, monthly payment plans, deferred tuition plans, or all of the above. These are fantastic options if you do not want to pay the full amount upfront.

Career Services and Job Placement Assistance
An exceptional machine learning bootcamp should offer you extensive support even after graduation. Some online machine learning bootcamps provide students with job guarantees. The best bootcamps offer career coaching services to students after they finish the program.
Online Learning vs In-Person Bootcamps
There is not much difference between online and in-person bootcamps. Both options offer students exceptional machine learning education. Studying online, however, enables students to cut down on accommodation and transportation costs.
Are Online Machine Learning Bootcamps Worth It?
Yes, online machine learning bootcamps are worth it. They provide mid-career professionals with an opportunity to study while working. You don't have to put a hold on your career to focus on your education.
Online machine learning bootcamps are also worth it because they reflect the current needs and trends of the market. Unlike more traditional data science schools, machine learning bootcamps focus on preparing students for the workforce. The programs are constantly revised by industry professionals to equip students with industry-led skills and best practices.