The 10 Best Online
Colleges and Universities
Most students who choose online universities do so because of the flexible schedule and extensive options. Instead of going to campus, you can complete your coursework from any part of the country. This means you do not need to relocate or quit your job when you want to get a degree.
If you are considering remote learning, this guide contains the best online colleges and universities. You can go for online associate degrees, bachelor's degrees, and even master's degrees.
The tuition information in the following table was sourced from the schools' official websites. In cases where the school charges different tuition rates for different programs, we used a random sample of top programs to estimate the average tuition.
At a Glance: The 10 Best Online Colleges and Universities of 2021
School
Average Tuition Per Credit
Top Programs
Arizona State University
Undergraduate: $611
Graduate: $943
Cyber Security,
Computer Science
Boston University
$925
Software Development
Central Michigan University
$480
Information Systems
Colorado State University
Undergraduate: $350
Graduate: $500
Systems Engineering
Drexel University
Undergraduate: $489
Graduate: $1240
Cyber Security,
Computer Science
Everglades University
Undergraduate: $730
Graduate: $800
Business Administration
Florida State University
Undergraduate: $180 (in-state),
$586 (out-of-state)
Graduate: $444 (in-state),
$1,076 (out-of-state)
Systems Engineering
Liberty University
Undergraduate: $390
Graduate: $565
Business Administration
Northern Arizona University
Undergraduate: $455
Graduate: $575
Business Administration
University of Massachusetts
Undergraduate: $996
Graduate: $1,655
Computer and Information
Technology
Top 10 Online
Colleges and Universities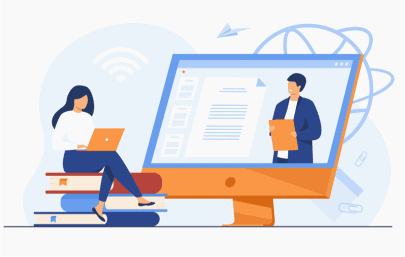 The best online colleges and universities can give you everything you need to succeed. In most cases, this can mean career services, online tutoring, and academic advising. As a graduate of one of these schools, you can also benefit from strong connections and networks when you need to find a job.
The best online colleges provide the same benefits as campus learning. If you want to learn more, check out the 10 best online colleges and universities below.
This university has six start dates for its online students per year. This means you can enroll whenever you feel ready or whenever your schedule opens up. After enrolling, you should note that the online classes have deadlines for submission. Arizona State University offers 127 online undergraduate programs and 108 online graduate programs.
Arizona State University offers academic advisory and career counselors to help you get ready for the real world. The degrees are the same as ASU's on-ca
Arizona State University Quick Facts
Undergraduate Tuition: $611 per credit hour
Online Degree Programs: Architecture, Art and Design, Business, Computer Science, Law, Education, Engineering, History, Health and Wellness, Information Technology, Liberal Arts
Graduation Rate: 67.1 percent
Regional Accreditation: Higher Learning Commission
Boston University has award-winning online programs that let students around the world earn a degree online. It offers a world-class faculty with supportive staff and top programs for both general and specialized skills. You can study everything from food studies to computer science.
Whether you want to pursue a bachelor's degree, master's degree, or doctoral degree, this university has the program for you. It also offers graduate certificate programs. When you study online at Boston University, you have access to the same on-campus services, which include mental health resources, free tutoring, and more.
Boston University Quick Facts
Undergraduate Tuition: $925 per credit hour
Online Degree Programs: Analytics, Art Education, Clinical Research, Computer Science and IT, Criminal Justice, Cyber Security, Education, Food Studies, Fundraising, Health Communication, Health Informatics, Law, Liberal Studies, Management, Music Education, Occupational Therapy, Project Management, Public Health, Social Work, Software Development
Graduation Rate: 86.5 percent
Regional Accreditation: New England Association of Schools
Central Michigan University
This university offers challenging and engaging online programs. You can accomplish your educational goals without having to sacrifice your work or lifestyle. The faculty at CMU offers academic support online. This school has particularly strong online programs in health and education.
Central Michigan University has several online programs with different concentrations. You can also get an undergraduate or graduate certificate, depending on your previous experience. The online courses at CMU can be eight, 12, or 16 weeks long.
Central Michigan University Quick Facts
Undergraduate Tuition: $480 per credit hour
Online Degree Programs: Art, Business, Nursing, Leadership, Political Science, Psychology, Education, Information Systems
Graduation Rate: 57.2 percent
Regional Accreditation: Higher Learning Commission
Colorado State University
Colorado State University has online programs for undergraduate degrees in many different subjects. The classes hold every four weeks, which means you have even more flexibility when it comes to scheduling. You can also customize your learning experience with specialization courses.
At CSU, you can transfer your credits from other accredited universities. This means that it's a great option if you want to study something new or if you have previous educational experience. You can save time and money with one of these online programs.
Colorado State University Quick Facts
Undergraduate Tuition: $350 per credit hour
Online Degree Programs: Accounting, Business Management, Computer Science, Criminal Justice, Cyber Security, Finance, Healthcare Administration and Management, Human Resource Management, Human Services, Information Technology, Interdisciplinary Professional Studies, Management Information Systems and Business Analytics, Marketing, Organizational Leadership, Project Management
Graduation Rate: 67.5 percent
Regional Accreditation: Higher Learning Commission
Drexel University can prepare you for a career after graduation. Even though the school is online, you can still get an opportunity to build a network of contacts and colleagues. It also has accelerated programs to accommodate students who want to finish quicker.
Drexel also has an Online Test Drive program where you can use its online system before you enroll. This way, you can decide whether or not it suits your learning style. You can try submitting an assignment and using the discussion boards. You can also talk to professors and other students to learn more about the experience.
Drexel University Quick Facts
Undergraduate Tuition: $489 per credit hour
Online Degree Programs: Behavioral Health Counseling, Business, Communication, Criminal Justice, Cyber Security, Education, General Studies, Media Arts, Nursing and Health Professions, Psychology, Technology
Graduation Rate: 71.1 percent
Regional Accreditation: Middle States Commission on Higher Education
Everglades University is one of the few schools on this list that operates completely online. This means it gives its full attention to online students. Everglades University has special scheduling that lets you focus on a single subject at a time. The approach can help you streamline your education and learn without distraction.
Like most online programs, Everglades University offers flexible learning options. You can join from the comfort of your home or wherever works for you. This school also has some physical locations where you can attend labs or meet up to study with a group.
Everglades University Quick Facts
Undergraduate Tuition: $730 per credit hour
Online Degree Programs: Alternative and Renewable Energy Management, Alternative Medicine, Aviation/Aerospace, Business Administration, Construction Management, Crisis and Disaster Management, Environmental Policy and Management, Hospitality Management, International Business, Land and Energy Management, Marine Resources Management, Surveying Management
Graduation Rate: 55.6 percent
Regional Accreditation: Commission on Colleges of the Southern Association of Colleges and Schools
Florida State University also has some of the best online programs in the country. It offers convenience, flexibility, and an excellent reputation. The programs at this school span humanities, arts, and sciences. You can get every degree, from an online computer science degree to a Master of Science in Athletic Coaching.
If you are already working in the field and want to expand your knowledge, you can also get a certificate. These can help you upskill without committing too much time and money.
Florida State University Quick Facts
Undergraduate Tuition: $180 per credit hour (in-state), $586 per credit hour (out-of-state)
Online Degree Programs: Art Education, Athletic Coaching, Business Administration, Civil Engineering, Communication Science, Computer Science, Criminology, Education, Information Technology, Law, Leadership, Nursing, Project Management, Social Work, Systems Engineering
Graduation Rate: 79.8 percent
Regional Accreditation: Southern Association of Colleges and Schools Commission on Colleges
Northern Arizona University
Northern Arizona University offers online training programs for bachelor's degrees, master's degrees, graduate certificates, and doctoral degrees. The university provides flexibility and convenience while offering world-class education. It has weekly information sessions for different faculties so you can get your questions answered before you apply.
This university offers bachelor's degree programs in hospitality, business, and engineering. You can also apply for the master's degree programs in communications, administration, and nursing. While enrolled at Northern Arizona University, you can receive support and have access to online tutoring any time of the day.
Northern Arizona University Quick Facts
Undergraduate Tuition: $455 per credit hour
Online Degree Programs: Arts and Humanities, Business and Administration, Computing and Technology, Health Professions, Social Science, Criminal Justice
Graduation Rate: 52.9 percent
Regional Accreditation: Higher Learning Commission
University of Massachusetts
This university offers several online programs and blended learning programs. You can choose to study from home completely or attend some classes on campus. If you still want a taste of the on-campus experience while learning online, the University of Massachusetts might be a good option for you.
This school is known for its graduate programs in business administration, public health, and nursing. If you complete a degree online, you still have the opportunity to join on-campus students for your graduation ceremony. Also, online students receive academic counseling and can use library resources at any time.
University of Massachusetts Quick Facts
Undergraduate Tuition: $996 per credit hour
Online Degree Programs: Business Management, Education, Computing and Information Technology, Criminal Justice, Health Sciences, Fine Arts, Design and Communications, Liberal Arts and Humanities, Science, Engineering, Math, Social and Political Sciences
Graduation Rate: 75.6 percent
Regional Accreditation: New England Commission of Higher Education
There are a few different types of online degrees. You can opt for an associate degree, a bachelor's degree, or a master's degree. The major differences between these programs are duration and level of education. Read below to learn more about the top three online degree types.
Most community colleges have online associate degree programs. To get this degree, you usually need 60 credits. This could last two years if you opt to study full-time. However, if you prefer a more flexible, part-time schedule, you may space out your courses. It will give you more time to focus on other important aspects of your life like family or work.
Online bachelor's degrees are the most common undergraduate degrees. To earn an online bachelor's degree, you may need to earn 120 credits. For a full-time student, this could span over four or five years. It depends on how many courses you take at once. You can also choose to accelerate the program if the university has such arrangements.
This is an advanced degree that can demonstrate your mastery of a certain subject. Usually, you can only get an online master's degree if you already have a bachelor's degree. To complete the program, you usually need 30 to 45 credits. This means you may spend one to two years studying. A master's degree can increase your earning potential.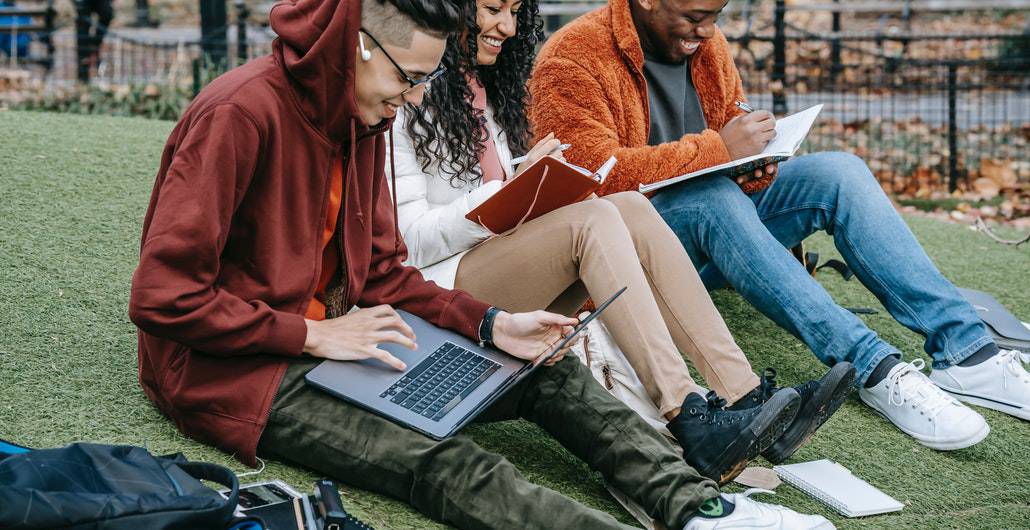 What to Look for in an Online University or College
In 2021, there are hundreds of online universities and colleges. Choosing the best one for you can be difficult. Knowing what to expect and look out for can help you to narrow down the best options. Below are some top considerations to make before choosing an online degree program.
Does the Institution Have Regional Accreditation?
Accreditation might be the most important factor in choosing your school. Accredited universities meet high standards of academic excellence to keep their status. They could have national accreditation, regional accreditation, and/or programmatic accreditation.
A good university should have regional accreditation. It means that you can transfer credits to another accredited institution. Also, it means you will meet the certification requirements of other schools and qualify for financial aid or scholarships.
Does the School Provide Transfer Credits?
You may need to transfer credits if you want to change schools. If your college or university does not provide transfer credits, you may have to repeat certain courses. The process is time-consuming and difficult. If the university transfers credit, it will be a lot easier.
This factor is also tied to accreditation. If your school is regionally accredited, it will most likely provide transfer credits. The policies, credential requirements, and curriculum requirements will be the same.
What Online Degree Programs Does the School Offer?
Another factor that you should consider when choosing a school is the program choices. If you want to enroll in a bachelor's degree program, you should find an online school that provides one that interests you. Some schools only offer associate degrees, and others only have online master's degree programs.
If you want a customizable program to fit your specialty, you should look out for it before choosing an online degree. No matter what else the school offers, you should choose a program that suits you and your goals.
Can You Afford Tuition at the School?
Different online programs have different costs. Some are cheaper while others are even more expensive than on-campus options. The tuition can also be different for residents and non-residents. Be sure to find out how much you are expected to pay and how you can pay it.
It is also wise to ask about tuition discounts, payment plans, financial aid, and other scholarship opportunities. Compare prices across different universities before making your final decision.
Does the School Provide Career Services?
Even though online schooling means learning at your pace, you still need some support. It can be difficult to graduate and enter the workforce without any assistance. Good schools should cater to your academic and mental well-being. Career services play a large role in this.
A good online program needs to offer career services that prepare you for the job market. These can include career counseling, networking opportunities, and more. You can workshop your resume and get feedback from experts to help you land a job.
Online vs In-Person Learning
Online learning is still a new concept. There is a lot to work on before it becomes the norm. Online learning offers the kind of flexibility that in-person learning cannot provide. It is flexible and often cheaper than in-person learning.
Attending physical classes has some advantages, but it can be quite expensive. You may need to factor in other costs like rent and transportation. Online learning allows you to continue working while you learn. This may not be possible with in-person classes.
Is Online Education Right For You?
If you are self-motivated and ready to learn, then yes, online education is right for you. Both online and in-person learning have their pros and cons. However, the ultimate choice is yours to make. If you want a program that gives you the flexibility to learn at your own pace, then online education is the right choice. Consider what works best for your situation.