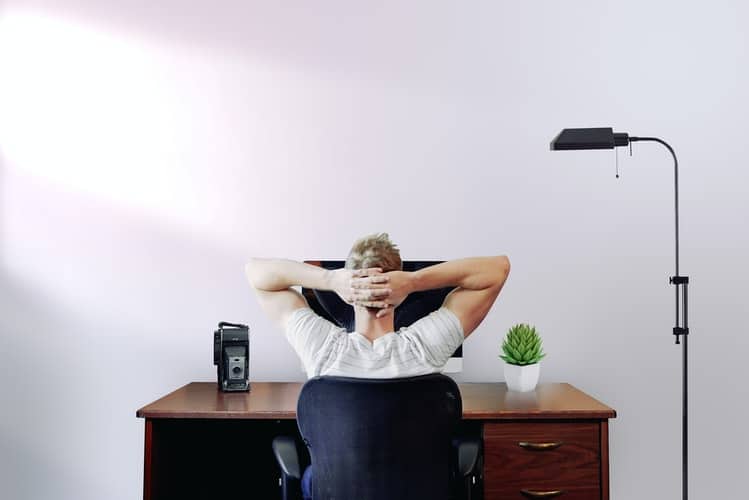 The Top 5 Online Colleges in 2020


As we venture further into the new decade, your online presence becomes ever more critical. Social media and e-commerce allow us to connect with one another and do an incredible amount of activities from the comfort of our laptops, desktops, phones and tablets.


This technological progress means students nowadays have the option to fully pursue an education online, with plenty of degrees and schools to choose. Every major that can be studied in a physical classroom can be learned remotely from your computer, with nearly every major university now offering online classes to supplement traditional classwork.


Is an Online Education For You?




Is it really possible to attend an online college online and receive full accreditation? It almost seems too good to be true. Online courses are the perfect alternative for those with a busy lifestyle. Many colleges offer part-time and self-paced classes to accommodate your hectic schedule.


Also, many schools give you the option to transfer your credits from your institution to its online counterpart. The possibilities with online learning are nearly endless.


All of these online schools and institutions have received regional accreditation, so you are eligible for financial aid and loans if you choose them.


You are guaranteed to find an online university that meets all your requirements and where you can study your chosen major at a price you can afford. Many of these online programs are significantly cheaper than the in-person alternative—it makes sense, as there is no room and board to pay.


With online courses, you pay only for the classes themselves. They are the right choice for those that want a hands-on and efficient education where no time is wasted.


Don't believe me? Let's take a closer look at some of the best accredited online colleges and online classes where you can enroll and get your undergraduate degree. Some you may have heard of, but we have a few pleasant surprises for you.


The University of Florida, located in Gainesville, was founded over 150 years ago. Its online branch, University of Florida Online, has over 3,500 students and is consistently ranked as the best online university program.


The University of Florida Online is not a side project of the university, but a full-blown, robust online learning program. A student can expect to graduate after completing 120 credit hours. In terms of credentials, the university's online program is the same as the in-person option—students earn the same degree than they would attending class.


Students enrolled at the University of Florida Online can choose from 22 undergraduate degrees and a whopping 79 masters degrees, including microbiology and cell science, and journalism. The computer science program includes courses in web development and software engineering.


Tuition varies depending on whether you are a resident of the state of Florida. It is standard policy that students who live in the state of the school pay markedly less those who don't. For example:


In-state students pay around $111.92 per college credit hour, totaling $1,550.16, including fees.
Out-of-state students pay a significantly higher bill, around $500 per credit hour, totaling $6,631.44 for the whole course.


Penn State University, located in Pennsylvania's State College, is a celebrated and world-renowned institution. From its humble beginnings as an agricultural school way out in the sticks, it has become one of the premier universities in the eastern United States.


Attending its main campus at University Park may be tempting, but Penn State's online school, known as World Campus, is also a fantastic alternative.


Penn State World Campus boasts nearly 40 undergraduate bachelor's programs, including human development and family studies, psychology, and cybersecurity analytics and operations. The institution also offers 54 online graduate degrees and even a doctoral degree in nursing. That's right: you can earn your doctorate entirely online. These programs require the student to complete 120 credit hours to graduate.


Students can access their course load through the online learning tools in Canvas. They also have access to academic advice from teachers and mentors.


Tuition rates depend on the student's location. Tuition is substantially less for in-state students than for their out-of-state counterparts. Those coming from outside the state can expect to pay between $550 to $600 per credit. Most courses are asynchronous and self-paced, making for a more flexible experience, particularly if you work full-time or have a family.


The fall semester starts late August, with spring classes beginning in early to mid-January. Based on your major, you may be able to take lessons on campus and online simultaneously.


Oklahoma State University's online program is one of the most diverse out there, putting many others to shame. Those that seek to further their education and career have a wealth of options if they choose this program.


You can pursue undergraduate and master's programs and get certified in various fields, all with remarkable flexibility. Students can study health care administration, higher education, early child care and development, and psychology, among many other subjects.


In-state credit costs are extremely low compared to other online programs, making OSU a good option for those who don't want to break the bank. Those living in Oklahoma can expect to pay around $180, while out-of-staters would spend about $690.


To complete the program, the student must complete 120 credit hours. OSU online gives access to the same financial aid opportunities that in-state students enjoy.


Located in Trenton, New Jersey, Thomas Edison State University offers a comprehensive online program for students interested in associates, bachelors, masters, and doctoral degrees. With plenty of majors to choose from, variety is the name of the game.


Thomas Edison State University is a little more expensive than other online programs. If you're living in New Jersey, expect to pay around $4,000 per semester. Out-of-state learners will need to disburse almost $5,000. This may seem like a lot of money, but the variety and level of academic support students receive make it worthwhile. 


Thomas Edison State University offers extensive training courses to familiarize students with the online learning process before the semester begins. In addition, students have direct access to advisors through a hotline service.


The online program doesn't require ACT or SAT scores. Students will have to complete 120 credits to earn a degree.


Appalachian State University, or App State, is located in Boone, North Carolina. The university offers very affordable programs. The cost for North Carolinians is a measly $143, but out-of-staters will have to pay $644. The downside is that the university does not offer as many online degrees as other institutions.


Students enrolled in the online and hybrid programs have access to advisors, who are a fantastic resource for learning, finding information, and networking.


The online program includes certifications, undergraduate and master's programs. Students can also pursue a doctoral degree in educational leadership.


A hybrid option is available, allowing the student to take lessons online and attend in-person classes simultaneously. If you are a busy professional with a family, this option gives you a lot of flexibility.


The school focuses on the education field, with plenty of programs for those that want to become teachers. Students majoring in education have access to internships and more financial aid than other students.


Appalachian State University doesn't require students to have a high GPA in high school—a 2.25 will suffice. Students need 120 credit hours to graduate.


Some Final Thoughts


There has never been a better time to pursue an online education. Online learning was once a fanciful dream, but technological progress has made it a realistic way to complete an academic degree. Move past the myth that you need to go into a classroom and meet with a professor to learn the ins and outs of a subject. Online colleges are a fantastic alternative if you want to advance in your career or land a job in a different industry.


Which online college has the best program? Let us know which college comes out on top in the comments!