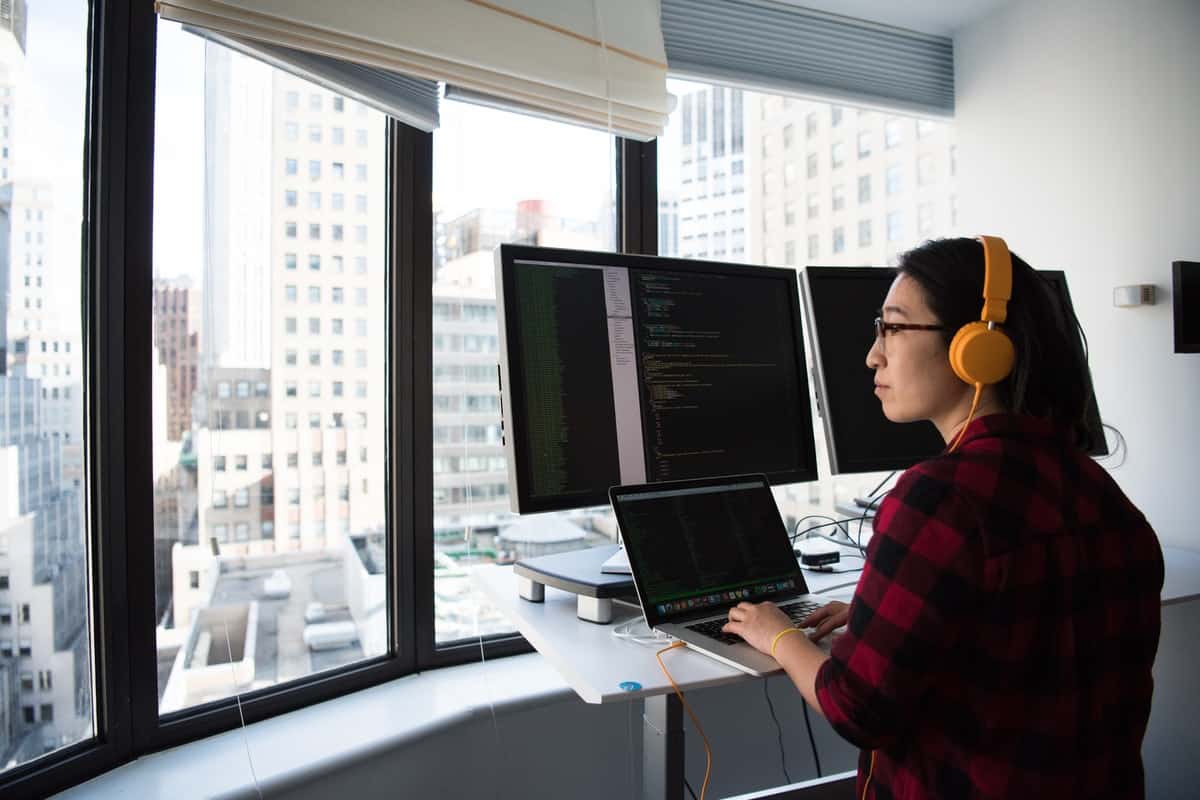 Top Coding Bootcamps for Women Seeking a Career in Tech
For a long time, male software engineers have dominated the tech industry. As a result, many women believe they can't be successful in tech careers. However, though there is a clear gender gap in technology, it may soon be narrowing. For example, according to Statista, Google employees in 2021 were 34 percent female, and the number is slowly growing.
Furthermore, several top coding bootcamps are prioritizing creating opportunities for more women to thrive in tech. At a bootcamp, it only takes a few months to learn the fundamentals of technology, and you'll be ready to launch your career in tech. The following article will highlight some of the best bootcamps for women to break into the tech industry.
Are Women Underrepresented in Tech?
Yes, women are underrepresented in tech and other STEM careers. As mentioned above, one reason for this disparity is long-held gender stereotypes that regard tech careers as more male-appropriate. For example, according to Catalyst, women make up 45 percent of employees but only six percent of CEOs.
In addition, Statista reports that only one in four tech employees are women. This statistic applies to larger tech companies like Amazon and Microsoft. Though this number is an improvement from where women used to be, there is still a long way to go.
The positive increase in women in tech can partially be attributed to coding bootcamps that focus on gender equality and opportunities for women in tech. These coding bootcamps make tech career paths accessible to women by helping them learn technical skills in a more inclusive environment.
What Is a Coding Bootcamp?
An online coding bootcamp is a short-term intense educational program that focuses on the fundamentals of computer science, software development, or other areas of technology. Students learn the technical skills necessary for their chosen career journeys. Depending on the institution, these coding courses can last anywhere from three months to a year.
Why Join a Coding Bootcamp?
As coding bootcamps continue to gain popularity over traditional education, many people wonder what makes this form of education such a strong alternative. First of all, coding bootcamps are cheaper than universities and colleges. Most bootcamps cost between $5,000 and $30,000 for the entire program.
Coding bootcamps also allow you to start your career in the tech sector in less time. Students spend less than a year learning necessary skills, compared to colleges and universities, which can take two to four years. Coding bootcamps provide you with real-world experience by focusing on hands-on learning and project-based courses.
Coding Bootcamp Job Placement Rate
Of all tech educational institutions, coding bootcamps place the highest emphasis on helping students land jobs after graduation. On average, bootcamp graduates find successful careers less than six months after graduation. For example, General Assembly's job placement rate was 99 percent in 2019.
Coding bootcamps support students in their job search by providing mentorship from dedicated career coaches to help them set realistic career goals, polish their resumes, and prepare for job interviews. Many coding bootcamps work with employer partners to ensure their students receive lucrative job placements.
Best Coding Bootcamps for Women in 2021 at a Glance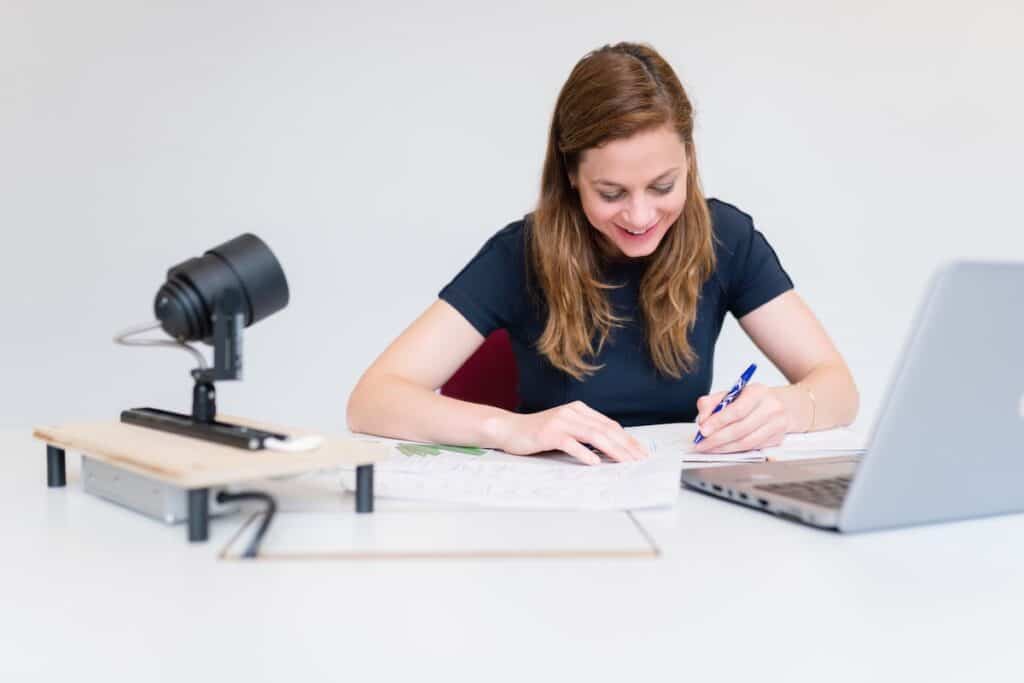 In recent years, many of the best coding bootcamps have prioritized creating opportunities for female coders to thrive. Below, we have compiled information about 10 of the best coding bootcamp programs for women.
Bootcamp
Location
Programs
Length
Tuition
Ada Developers Academy
Seattle, WA
Coding
11 months
Free
App Academy

New York, San Francisco, Online
Software Engineering
Self-paced (App Academy Open)
48 weeks (part-time)
16 to 24 weeks (full-time)
Free (App Academy Open)
$2,999 to $22,000 (part-time)
$17,000 to $20,000 (full-time)
Coder Academy
Sydney, Melbourne, Brisbane, Online
Coding, Cyber Security, Data Analysis, Cloud
24 to 43 weeks
$9,990 to $24,950
Coding Temple
Chicago, Dallas
Full Stack Web Development
10 weeks (full-time)
12 weeks (part-time)
$10,000 to $13,995
Fullstack Academy
New York, Online
Coding, Cyber Security, Data Analytics
10 to 17 weeks (full-time)
26 to 28 weeks (part-time)
$2,000 to $16,900
Grace Hopper Program
New York City, Online
Web Development
17 weeks
$17,910
Hackbright Academy
San Francisco, Online
Software Engineering
12 weeks (full-time)
24 weeks (part-time)
$12,900
Launch Academy
Boston
Full Stack Development
2 months (full-time)
$17,500
Makers Academy
San Francisco, London
Computer Programming
16 weeks
$10,975
University of Denver Boot Camps
Online
Coding, Cyber Security, Data Analytics, UX/UI Design, Digital Marketing, Technology Project Management
12 weeks (full-time)
18 to 24 weeks (part-time)
$10,995 to $12,495
Best Coding Bootcamps for Women Coders
Elise Worthy and Scott Case established Ada Developers Academy to encourage diversity in the tech sector. The bootcamp caters to women and other underrepresented communities like BIPOC, low-income earners, and the LGBTQ+ community.
Ada students, fondly referred to as Adies, learn various programming languages and have a mandatory paid internship before graduation. Ada Developers Academy is free but requires students to have US work permits and commit to the program full-time. This is arguably the best bootcamp for women because of how inclusive it is.
App Academy is an excellent school for women in tech because of its commitment to diversity and inclusion. The bootcamp offers an immersive software engineering course designed for online or in-person classes.
Furthermore, this course will help you land a six-figure salary upon graduation, and it has strong student outcomes across the board. The institution invests in an experienced career services team to ensure all students, including women, land lucrative jobs at Google, Uber, Microsoft, and more.
Coder Academy
Coder Academy is the only accredited coding bootcamp in Australia and one of the best schools for women in tech. Female students can apply for the Women in Tech scholarship that will take care of 50 percent of tuition. This fee reduction allows the students to study full-time without worrying about tuition payments.
Apart from the full-time cyber security and full stack web development courses, students can also pursue several short-term certificate courses that will come in handy during the job search process. No matter what you want to learn, you'll find it at Coder Academy.
Coding Temple is a premier bootcamp dedicated to full stack web development. The bootcamp accommodates students from all walks of life, offering individualized learning with a project-based curriculum. In addition, women can thrive at Coding Temple because of the intentional job support that goes beyond graduation.
Coding Temple is a Workforce Innovation Opportunity Act provider, which means you can study with less tuition if you qualify. The program includes everyone from low-income individuals to dislocated workers. You can also apply for multiple scholarships that are specific to women.
Fullstack Academy is a top-ranked bootcamp in the United States. The founders started the bootcamp to fill the gender gap in the tech industry by teaching coding skills and practical skills to prepare students for full-time jobs.
Fullstack Academy accepts diverse cohorts to create an inclusive environment for all students. The programs include coding, cyber security, and data analytics. Fullstack Academy also offers bootcamp prep courses and hosts events so you can get even more involved in the coding community.
In 2016, Fullstack Academy launched the Grace Hopper program in New York City to uplift women in tech. The program was named after the famous female programmer who developed one of the first programming languages. The bootcamp creates a welcoming and accessible environment for women.
The core curriculum at Grace Hopper is very similar to Fullstack Academy, meaning the lessons are in-depth and student-friendly. After graduation, the program provides the opportunity to work with a dedicated career coach to focus on your career development. This women-only coding bootcamp also offers many different scholarships.
Hackbright Academy, located in San Francisco, admits women and gender-diverse individuals from all walks of life. Whether you're a tech professional or a complete beginner, Hackbright Academy provides a safe environment for women to learn tech skills, often from influential women who come in as facilitators.
You can enroll full-time into the 12-week program or the 24-week part-time program. Hackbright Academy has produced over 1,000 graduates who enjoy career success at reputable tech companies. The bootcamp also hosts virtual events and workshops to enable partnerships between current and former students.
Launch Academy
Launch Academy is one of the best Boston coding bootcamps. It teaches full stack development, including coding languages like JavaScript, HTML, CSS, and Ruby. The program also includes six months of post-graduate support to help you get a job in the field.
This bootcamp also founded Prism Shift, which is an immersive bootcamp for women and LGBTQ+ people. Students attend an 18-week full-time program to learn web development. The goal is to ensure all students are eligible for entry-level jobs.
Makers Academy
Makers Academy prioritizes diversity and female empowerment through powerful initiatives like the Women in Software initiative. Every year, the bootcamp hosts an event celebrating women in tech and change-makers. In 2020, the software power list featured 30 women, and the change-makers list featured 10 change makers.
Furthermore, the Represent scholarship at Makers Academy allows more women to access high-quality education at the bootcamp. Makers Academy also partners with Coding Black Females, Codebar, Women Who Code, and Thoughtworks to offer partial or complete scholarships.
The university launched this bootcamp dedicated to female coders and web developers. It provides beginner coding classes for women in Denver and all other parts of the country. In their classes, women learn about coding, digital marketing, tech project management, and so much more.
For women with more tech experience, an advanced curriculum that is similar to the University of Denver's primary bootcamp curriculum is available. The programs cost $10,995 to $12,495, depending on the curriculum and schedule.
Automatic Bootcamp Scholarships for Women
Although coding bootcamps aren't as expensive as universities, some students still experience challenges paying the bootcamp tuition. Luckily, some bootcamps have several financing options. Below is a description of 10 automatic bootcamp scholarships for women.
Ada Developers Academy
Ada Developers is a tuition-free bootcamp for women and gender-expansive people. However, students still have to pay for their accommodation and other necessities. Students who can't afford the living expenses can apply for the Laurel Fund Scholarship, which was established to help financially unstable students.
DevLeague
DevLeague, a software engineering and cyber security bootcamp, offers the Female Hacker Scholarship, which covers 25 percent of bootcamp tuition. Additionally, the Diversity Scholarship, which allocates $1,000 towards your tuition costs, is open to women, people of color, and members of the LGBTQ+ community.
Flatiron School
Flatiron School aims to empower women through the Women Take Tech Scholarship. With this scholarship, female students can receive up to $3,000 off their tuition. Typically, the first 75 female students receive $2,000, and those who require additional assistance can receive an extra $1,000.
Fullstack Academy
Fullstack Academy offers the Ada Lovelace Scholarship to women and members of the LGBTQ+ community. You will receive a $1,000 scholarship towards your bootcamp tuition. Similar to the Grace Hopper Program, Fullstack Academy also offers the Edie Windsor Scholarship.
Grace Hopper Program
The Grace Hopper Program partners with Lesbians Who Tech to provide the Edie Windsor Scholarship to women, gender-expansive individuals, and members of the LGBTQ+ community. The scholarship covers half of your bootcamp tuition cost. Additionally, Bitmaker Labs offers a $500 scholarship to women in full-time programming courses.
Hackbright Academy
Hackbright Academy offers a $1,500 discount to students who complete the Online Python 101 or Hackbright Prep courses. Furthermore, the bootcamp awards the Phenomenal Woman Scholarship to two outstanding students, which pays half their tuition. Lastly, students can also apply for the Quip Scholarship, which awards the winner $5,000 and the runner-up $1,000.
Ironhack
Ironhack partners with Landing Jobs to offer over $360,000 in scholarships to women who switch careers and join the tech industry. Moreover, Bunq also donates over $80,000 to help more women enroll in Ironhack. Women can receive up to $1,000 in scholarships at the institution.
Launch Academy
Launch Academy offers thousands of dollars in scholarships for women and underrepresented communities. This makes it a great choice for anyone who needs financial assistance. However, it requires students to contact the admission office for more information.
Makers Academy
Makers Academy partners with community organizations to provide the Represent Scholarship. In conjunction with Codebar and Coding Black Females, students can receive a full scholarship. Other students are eligible for a $500 discount on their tuition. Makers Academy also partners with Women Who Code to provide discounts to women and gender-diverse people.
Thinkful
Thinkful partners with Women Who Code, Lesbians Who Tech, Girl Develop It, and MotherCoders to provide scholarships for women. Full-time web development students can receive up to $1,200 in scholarships, while part-time students receive $600. Thinkful has a variety of programs to suit women with every interest.
The Bottom Line
In conclusion, women have more opportunities today than ever before to enter the technology community. Coding bootcamps have prioritized closing the gender gap in tech by providing safe atmospheres for women to learn the skills they need. There are also scholarships to ensure as many women as possible have access to their classes.You can apply for a coding bootcamp scholarship for women from a variety of institutions and quickly make your dream job a reality. If you have motivation and commitment, with the assistance of a coding bootcamp, you'll be ready to get a job in tech.