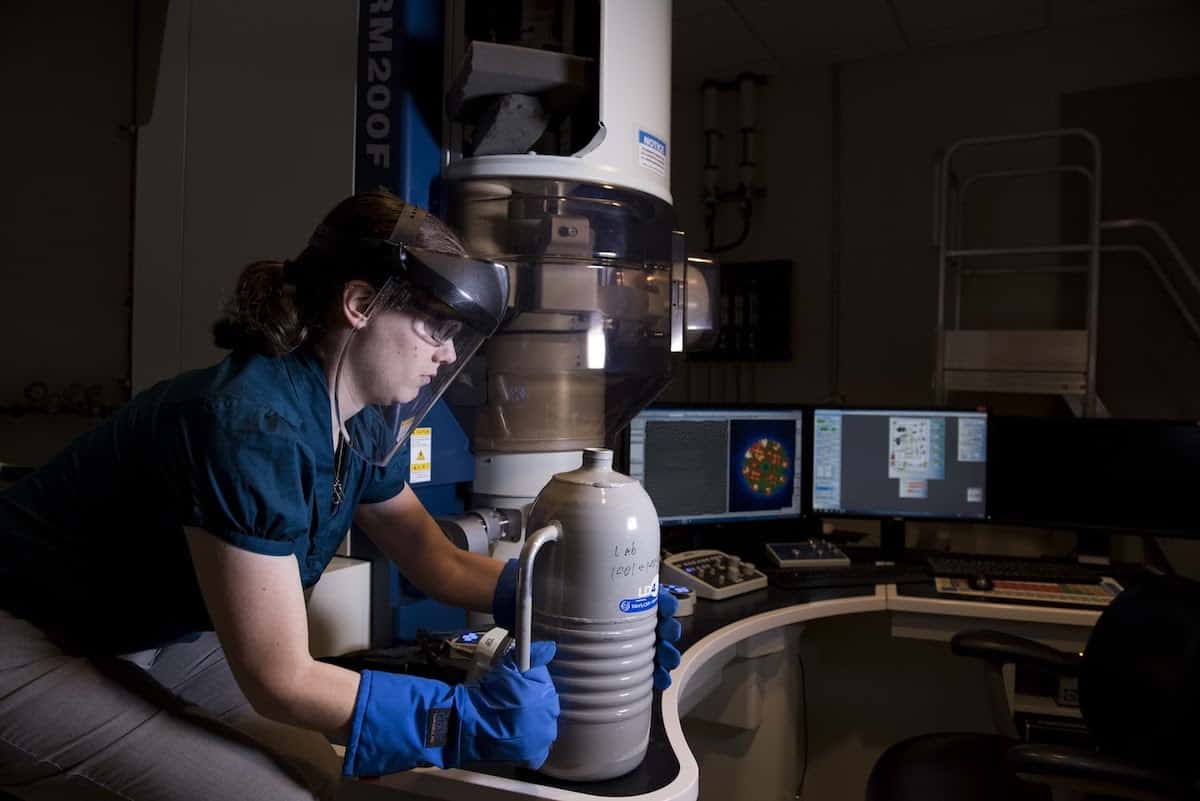 Women in STEM Careers: How to Enter the STEM Field with No Experience
Though STEM is still a male-dominated career track, more women are getting jobs in information technology, engineering, physics, chemistry, and computer science. Planning to look for your own career in the STEM field? Here is your guide to opportunities for women in STEM, available scholarships, and more.
What Is STEM?
STEM stands for science, technology, engineering, and math. It is a division of education that is focused on these four disciplines. A woman with a STEM major can go on to land a job as a scientist, engineer, IT specialist, and more. However, for the longest time, STEM jobs and education were almost unreachable for female students.
In STEM, science and mathematics are used in all four subtopics. Most of the disciplines in this track involve the scientific method and mathematical solutions. For example, a computer science degree is not only about understanding how a computer and its system work. You will need science to conduct proper research and math to process quantitative results.
Why Are Women Underrepresented in STEM?
The American Association of University Women names several reasons why women are underrepresented in STEM. There is a gender stereotype wherein girls are seen as having weaker math ability. Furthermore, some women find it difficult to work under men in such a male-dominated field. There are few women role models and female minorities in STEM.
But the extent of their underrepresentation in STEM is extreme, especially in the physical sciences. According to a 2019 report by the National Science Foundation, women in computer science bachelor's programs account for only 19.1 percent of the students, while women in engineering bachelor's programs make up about 21.5 percent of the student body.
In terms of the STEM workforce, a 2020 report from the US Bureau of Labor Statistics showed that only 25.2 percent of those in computer and mathematical occupations are women. The same data set by BLS showed that women only 16.5 percent of engineers are female.
The good news is that there is now a bevy of programs designed to increase female enrollment in STEM majors and correct the imbalance in the computer science and engineering workforce.
How Can Women Enter the STEM Field?
Several educational institutions are pushing for more women in STEM. To take advantage of these efforts to address the gender gap, you have your choice of traditional degree programs, coding bootcamps, online courses, or training programs.
Traditional Degree Programs
You can complete a two-year associate degree in a tech discipline through a community college or university. Online options are also available. For example, you can pursue an online Associate Degree in Computer Science or Information Technology.
Most companies typically look for candidates with at least an undergraduate degree. There was a time when women were not given the right to the education that they wanted. Now, women can freely take any course that they like in the university. There are also special scholarships for women in computer science and engineering majors.
Finally, advanced education such as a master's degree or a doctoral degree is available for women in science. If you want to take up higher positions or careers that require an advanced degree, then this is your best option. For instance, to become a computer and information research scientist, you need to have a master's degree.
Coding Bootcamps
If traditional education is not for you, enrolling in a coding bootcamp is a good alternative. It takes between 12 to 36 weeks to complete a bootcamp program. By the end, you can become a skilled programmer, software engineer, or data scientist working for your dream company.
The bootcamp setup is also an ideal learning environment for female students. Bootcamps like the Grace Hopper Program focus on providing education to women. This bootcamp also accepts women who identify as LGBTQIA+ and non-gender-conforming individuals.
It is not just women-oriented bootcamps that seek to address gender imbalances. Coding bootcamps in general do not discriminate. Several bootcamps have scholarships for women who want to study in the fields of science, technology, engineering, and mathematics.
Online Courses and Training Programs
If you want to take up additional science classes but do not want to commit to long-term programs, there are short course providers online. Massive open online courses (MOOCs) are available through platforms like Coursera, edX, and Udemy. Some of them are provided for free, while some require you to pay to earn a certificate of completion.
These short courses can cover complex topics in science, technology, engineering, mathematics, and statistics. A short one-week course can improve your coding skills and give you foundational knowledge on various topics.
How to Pay for STEM Bootcamps and Courses
Education in the STEM field can be expensive. Students have to pay for tuition and fees, but also projects and other ventures. Luckily, support from various organizations and initiatives is available to female students who want to continue studying in their engineering or science program and eventually work in the field.
Women in STEM Scholarships
Organizations and universities in the United States provide scholarships specifically for women in STEM. These scholarships can cover university degrees and research fellowships, as well as bootcamp programs and online courses. Below are some of the more well-known scholarship providers for women in STEM fields.
The American Association of University Women (AAUW) provides scholarship opportunities for female students in the United States. The Selected Professions Fellowships provide $5,000 to $18,000 for full-time study at a United States educational institution. This is for any degree program where the proportion of women to men is unbalanced, such as in STEM.
If you want to publish papers in the field of engineering, science, and medicine, the AAUW can provide $10,000 to $35,000 in funding. The organization believes women need to be supported more in their research. This is because women have suffered from negative stereotypes and gender bias, which has led to a lack of funding for their STEM research.
To encourage high school women and non-binary individuals to go to college, Microsoft provides a scholarship to incentivize these students to pursue a degree in technology. The scholarship is available to non-binary and female students planning to attend a vocational school or university.
In this program, three students will be awarded a $5,000 scholarship, which is renewable. If you are consistently performing well, you will get an additional $5,000 each year. Meanwhile, 10 runners-up will receive a one-time $2,500 stipend.
The Society of Women Engineers (SWE) offers various scholarships for women in STEM. Awards for women in engineering, computer, and information science are provided by sponsors. Two well-known scholarships offered by SWE are the IBM Linda Sanford Women's Technical Advancement Scholarship and the Barbara W. & Thomas W. Benko Scholarship.
The $1,250 grant from the IBM scholarship is awarded to reentry and non-traditional female students in computer engineering, computer science, engineering technology, and mathematics. Meanwhile, the Benko Scholarship is awarded to female engineering students. The Benko grantees must be studying at the University of Illinois Chicago.
The Science Ambassador Scholarship is awarded to women. It covers their full tuition while they attend university for a Bachelor of Science degree in any STEM-related field. The scholarship is funded by Cards Against Humanity, a popular card game. Applicants must film a three-minute video giving a scientifically accurate explanation of a STEM topic.
While you do not need to be a US citizen to apply for this scholarship, you must be attending a college within the US or its territories. The full-tuition scholarship will be awarded to one student, and the runners-up will receive a tuition stipend of $1,000 to $2,500.
Coding Bootcamp Scholarships
Different coding bootcamps provide scholarships for women in tech. One of the bootcamps at the forefront is the Grace Hopper Program. It offers the Edie Windsor and Ada Lovelace Scholarship. Aside from scholarships, Grace Hopper also makes it easier for its students to access other payment options such as installments or loan financing.
Flatiron School is another popular bootcamp offering scholarships for women and any individual who identifies as a woman. Its Women Take Tech Scholarship offers a stipend of $3,000. Other bootcamps that offer scholarships for women are Metis, Wyncode, and Thinkful.
How Much Do Women in STEM Careers Earn?
A 2019 study conducted by Pew Research Center shows that the median woman in STEM earns about $66,200 per year while the median man earns $90,000. This study shows that women earn $23,800 or about 26.4 percent less than men. Black women, Asian women, Native women, and other women of color in STEM receive only $57,000 per year on average.
The continued push for equal pay and no bias is why organizations like AAUW and SWE exist. By supporting more women who want to pursue STEM education and careers, they will eventually push salaries upward for all women in tech.
Benefits of Entering the STEM Field
Women in STEM fields generally receive higher salaries than women in non-STEM jobs. According to the Bureau of Labor Statistics (BLS), the median annual wage for STEM occupations is $89,780 and $40,020 for non-STEM jobs. Most STEM workers must meet specific educational requirements. The compensation should match the skills and knowledge.
Aside from the high salaries, being in the STEM field also gives people high job satisfaction, especially those interested in innovation. You might get to work on a project that could have a huge impact on the world. The field is also continuously growing due to continued technological developments in the United States and around the world.
Finally, you can make a difference by becoming a role model for others, especially if you eventually become an Associate Professor of Physics or a teacher in secondary education. Having an educator or a female scientist to look up to can address the negative stereotypes. This can encourage other women to get over their math anxiety and pursue STEM.

Is a Career in STEM Worth It?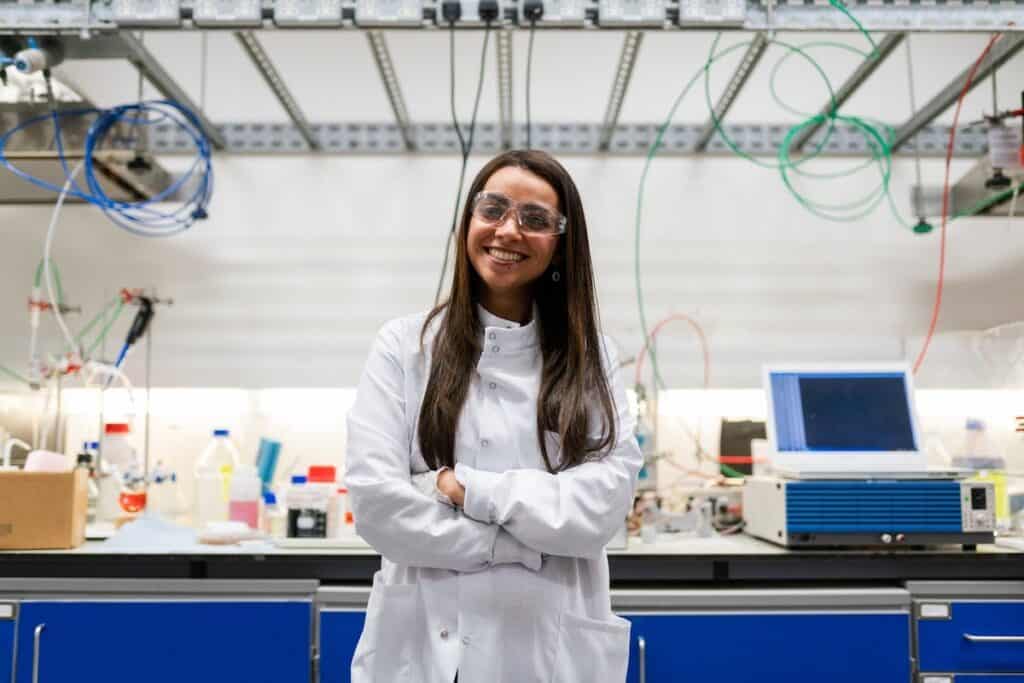 Women in STEM fields continue to find fulfillment in their studies and careers. Although STEM is a male-dominated field, women in tech are able to shine and prove that gender bias and the gender imbalance should not prevail. Organizations and institutions provide female students with scholarships and funding to support their education and research.
Once you complete your studies and start working, you will enjoy a higher salary and better benefits. Still, the most rewarding part of being in STEM is being able to do what you enjoy without stigma or prejudice.
Women in STEM Careers FAQ

What percentage of STEM careers are made up of women?
According to the US Census Bureau, while nearly half of the United States workforce is composed of women, only 27 percent of those working in STEM fields are women. STEM careers are still dominated by men, especially science and engineering careers.

What jobs are available to STEM graduates?
Your work will depend on the discipline you studied in college. You can work as a scientist or researcher, a statistician, or a mathematician. STEM also extends to engineering occupations and computer science careers.

Are there computer science scholarships available to women?
Different organizations and institutions offer scholarships for women who want to go to school for computer science. Beyond that, there are a lot of scholarships and grants available for female students pursuing STEM.

Do STEM jobs pay more?
Yes. According to the Bureau of Labor Statistics (BLS), the average STEM job pays $89,780 per year while the average non-STEM job pays $40,020 per year.