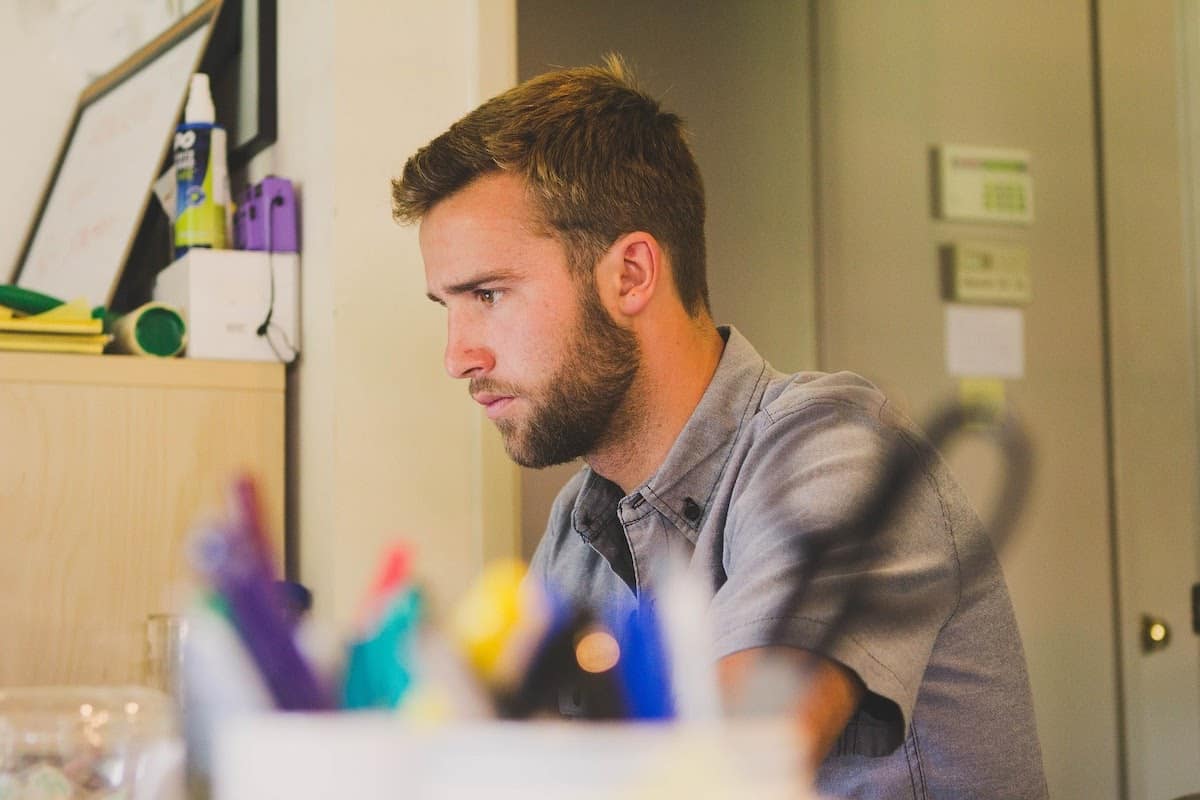 How to Get a Tech Job Without a Degree: Best Alternative Learning and Career Paths
The tech industry is booming and many are trying to make their mark. Professionals in tech are highly trained individuals with a combination of soft skills and technical skills. It may seem like the only way into the industry is through a four-year degree program. Luckily, tech companies are more concerned with what you can do than with what degree you hold.
If you're one of the people looking for the easiest tech jobs to get into without a tech degree, you're on the right page. This article contains answers to questions about high-paying tech jobs that are accessible without a four-year degree. You will also find a list of these jobs and information about how to increase your chances of getting employed without a degree.
Are Tech Jobs in Demand in 2021?
Yes, tech jobs are in demand in 2021 and are projected to continue growing for the next decade. According to the Bureau of Labor Statistics, computer and information technology-related positions are predicted to increase by 11 percent between 2019 and 2029. Some tech jobs will grow faster than others, which will be covered later in this article.
Do You Need a College Degree to Get into Tech?
No, you do not need a college degree to get into tech. The tech industry is one of the few that can be navigated without an associate degree, bachelor's degree, or master's degree. Employers sometimes prefer to recruit people with university degrees, but this isn't always the case. From graphic designer to full stack developer, you can find the right tech role without a university education.
3 Realistic Alternatives to College for IT Jobs
Over the last two decades, self-taught people, bootcamp grads, and certificate holders have flooded the tech industry. They have been able to secure high-paying tech jobs because they gathered the knowledge they needed to excel before job hunting.
Self-Learning
Thanks to the unlimited resources on the Internet, software engineers and many other technology experts are self-taught. These professionals use video tutorials, blogs, websites, mobile apps, and massive open online courses (MOOCs) to teach themselves programming.
Some of the most popular MOOC platforms are Udemy, Coursera, edX, and Udacity. These platforms can teach you the skills you need to become a software engineer. They offer complete guides and individual courses that address unique aspects of computer and information technology. All you have to do is choose the most suitable option.
5 Best Online IT Courses for Beginners
| IT Course | Course Provider | Cost | Duration |
| --- | --- | --- | --- |
| Beginner's Guide to Information Technology | Udemy | $39.99 | 1 hour, 9 minutes |
| Java Programming and Software Engineering Fundamentals Specialization | Coursera and Duke University | $49 per month | 5 months |
| Programming for Everybody (Getting Started with Python) | edX and University of Michigan | $49 | 7 weeks |
| Full Stack Web Developer | Udacity | $1,356 | 4 months |
| Information Technology Essentials | Udemy | $49.99 | 4 hours, 11 minutes |
Coding Bootcamp
If the self-learning approach isn't the right fit for you, you should try an in-person or online coding bootcamp. Coding bootcamps offer instructor-led, job-specific training to aspiring software engineers and information technology specialists. They also provide job assistance and career services that often help graduates to secure jobs right after they gain tech skills.
10 Best Coding Bootcamps
BrainStation. This bootcamp has a web development program that covers front end and backend development using JavaScript. BrainStation has a job placement rate of 90 percent, with most graduates landing jobs within the first 180 days.
Coding Dojo. Coding Dojo covers all things programming and software development. You will learn how to use programming languages like Java and CSS. It is one of the few coding bootcamps that offers a job guarantee, meaning students get full refunds if they don't find jobs within a few months of graduating.
Coding Temple. This bootcamp offers programs in data science, full stack development, and data analytics. Classes run for 10 weeks full-time, after which students receive career help. Coding Temple currently has a job placement rate of 95 percent within 90 days of completing a program.
DigitalCrafts. This bootcamp offers UX/UI design, web development, and cyber security programs for students. The full-time program runs for 14 weeks and it includes foundational courses, making it ideal for people who don't have any previous experience in tech. The job placement rate for DigitalCrafts is 73 percent within the first 180 days.
Fullstack Academy. If you want to learn full stack software engineering using the most in-demand programming languages in the industry, this bootcamp might be the best for you. It has a job placement rate of 97 percent, one of the highest in the bootcamp industry.
Flatiron School. This school is popularly known for offering excellent courses in software engineering, data science, and cyber security. Students can choose any of the three tech disciplines. The job placement rate is 86 percent.
General Assembly. This bootcamp isn't just known in the United States. Its numerous campuses across the world offer training for software engineering, data science, UX design, visual design, data analytics, and digital marketing. The bootcamp has a job placement rate of 91 percent in 180 days.
Ironhack. This bootcamp offers nine-week and 24-week programs. It has been around since 2013, offering courses in web development, UI/UX design, cyber security, and data analytics. Ironhack has an 89 percent job placement rate in the first six months after graduation.
Kenzie Academy. If you're interested in software engineering or UX design, you might find your place at Kenzie Academy. The bootcamp isn't as old as the others on this list, but it has done incredibly well since its inception in 2017. Kenzie Academy has a current job placement rate of 90 percent in 180 days.
Thinkful. This bootcamp is for anyone who wants to learn from the comfort of their own home. Online courses at Thinkful include technical product management, UX/UI design, software engineering, data science, digital marketing, and data analytics. Thinkful has a job placement rate of 84 percent in the first 180 days after graduation.
Entry-Level IT Certifications
Another great option is to get a professional certification after teaching yourself. Certifications from reputable companies will boost your chances in the job market. Some of them come with online courses. A few examples are listed below.
5 Best Certifications for Entry-Level IT Jobs
CompTIA Network+
CompTIA IT Fundamentals+ (ITF+)
PMI Certified Associate in Project Management (CAPM)
Microsoft 365 Fundamentals
Cisco Certified Network Associate (CCNA)
10 High-Paying Tech Jobs You Can Get Without a Degree
Not all tech roles can be filled without a college degree. The list below contains some of the highest-paying jobs in technology that you can get through alternative education. You can use these jobs as stepping stones to a rewarding career. With time and experience in the tech field, you can advance in a tech company without a traditional credential.
| Tech Job | Median Salary |
| --- | --- |
| Software Engineer | $99,729 |
| Network Engineer | $90,926 |
| Systems Analyst | $82,901 |
| Entry-Level Cyber Security Analyst | $82,565 |
| Web Developer | $75,073 |
| Digital Marketer | $54,672 |
| Information Technology Specialist | $54,495 |
| Junior Data Analyst | $51,686 |
| Telecommunications Technician | $49,366 |
| Graphic Designer | $48,283 |
Software Engineer
Software engineering is the most common career path to pursue if you don't have a degree. They work on the development of software-based applications for phones, computers, and other machines. You can land an entry-level or mid-level position depending on your skills.
Network Engineer
Network engineers primarily focus on developing and maintaining computer networks on a large scale for companies. Their job involves installing computer systems, providing technical support, and creating secure and efficient communication networks within one company or between different companies.
As the name implies, these experts are charged with designing, implementing, and analyzing information systems for companies. In the business sector, they are called business technology analysts. Their primary goal is to make sure that information systems are working properly. When necessary, they recommend improvements to these systems.
Entry-Level Cyber Security Analyst
These experts focus on securing computer systems and networks from cyber attacks. They monitor the IT infrastructure thoroughly, looking for possible security breaches and eliminating threats as they come. Since it is an entry-level position, they report to senior cyber security professionals.
Web developers are software developers who focus primarily on web-based applications. They may work on front end, backend, or full stack applications across industries. It all depends on personal interest and training.
This career isn't limited to the tech industry. Digital marketers can work for virtually any company that wants to promote its business through digital platforms. The responsibilities include social media marketing, search engine optimization, email marketing, and pay-per-click advertising.
Information Technology (IT) Specialist
IT specialists provide around-the-clock support in a company's IT department. They may also work in database administration and network management. The services they provide aren't just limited to software development. They also need to understand hardware and enterprise systems to be able to resolve issues.
Data analysts sort, collect, and process large volumes of data for organizations. The data is subsequently used for major decision-making and problem-solving in the company. They often report directly to senior data analysts.
Telecommunications Technician
These experts focus on hardware more than software. They work on the installation and maintenance of communication systems in a company. You may not need to learn software engineering in a bootcamp to become a telecommunications technician. With your regular high school diploma or GED, you will find a company that is willing to employ you and offer onsite training.
Graphic designers develop visual content used to communicate ideas and information. They are masters of visual aids and they use technology to express their artistic skills. Even without technological expertise, an artist can become a graphic designer who creates content for promotional purposes.
Top 10 Tech Companies That No Longer Require a College Degree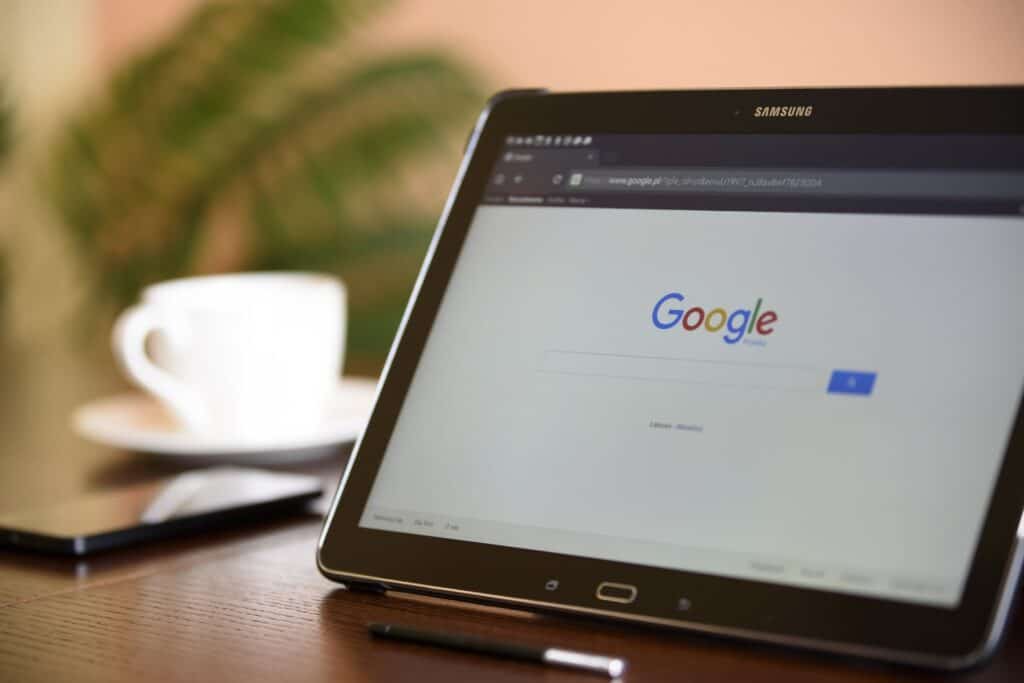 Most major tech companies in the United States no longer require expert talent to hold a degree. In recent years, bootcamps have become legitimate alternatives to traditional degrees. Bootcamp providers often work with hiring partners, who look to hire well-trained graduates directly from the bootcamp.
1. Google
Locations: Ann Arbor, Atlanta, Austin, Boulder, Cambridge, Chapel Hill, Chicago, Detroit, Irvine, Kirkland, Los Angeles, Madison, Miami, Mountain View, New York City, Pittsburgh, Playa Vista, Portland, Redwood City, Reston, San Bruno, San Diego, San Francisco, Seattle, Sunnyvale, Washington DC
Current tech job openings include: Support Platforms Specialist (Google Fi), Strategy and Operations Manager (Ads, Data, and Systems), Corporate Operations Engineer, Customer Engineer (Application Modernization, Gaming), Quality and Test Engineer (Internal Audit)
2. Apple
Locations: Austin, Beaverton, Culver City, Cupertino, Dallas, Denver, Elk Grove, Los Angeles, Maiden, Melbourne, Miami, New York City, Orlando, Portland, Prineville, Reno, San Diego, San Francisco, San Jose, Santa Clara, Seattle, Sunnyvale, Waykee, West Lake Hills
Current tech job openings include: UI iOS/macOS Engineer (Siri Experience), Data Engineer (Apple iCloud), Software Engineer (Core Accessories Services), Mobile Frameworks Software Engineer, Data Collection and Enrollment Facilitator, Creative Director, Video, Apple Media Products Design, Creative Director (Events and Content), Manager of Program Management (Content and Planning), Data Center Logistics Manager
3. Cisco
Locations: Austin, Bradenton, Brentwood, Dallas, Duluth, Fort Wayne, Garden Grove, Independence, Issaquah, Jacksonville, Livermore, Los Angeles, Lynwood, Mount Pleasant, New York City, Norwalk, San Diego, San Francisco, Seattle, Sterling
Current tech job openings include: ABAP Software Developer, Agile Coach, Asset Management Analyst, BI Engineer (Data Analytics), BPM Full Stack Engineer
4. Tesla
Locations: New York, California, Florida, Georgia, Virginia, Ohio, Vermont, Texas, Oregon
Current tech job openings include: Logistics Analyst, Tesla Advisor, Vehicle Movement Specialist, DMV Operations Specialist
5. IBM
Locations: New York, Texas, Florida, New Jersey, Washington, California, Manchester, Minnesota, Georgia, Illinois, Arizona, Pennsylvania
Current tech job openings include: Data Scientist, Product Manager, Research Scientist, Entry-Level Visual Designer, Software Engineer Apprentice, Entry-Level X-Force Red Penetration Tester, Entry-Level Cognitive Developer, Entry-Level Front End Developer, Entry-Level Content Designer, Systems Services Representative
6. Spotify
Locations: New York, Massachusetts, California
Current tech job openings include: Data Analyst, Data Engineer, User Experience Designer, Machine Learning Infrastructure Engineer
7. Facebook
Locations: New York, California, Illinois, Washington, Pennsylvania, Texas, Georgia, Florida
Current tech job openings include: Data Analyst, Client Solutions Manager, Executive Assistant, LATAM Compliance Manager, Data Center Operations Engineer
8. Amazon
Locations: Rhode Island, Massachusetts, Kentucky, Florida, Arizona, Tennessee, Arkansas, Washington, New Jersey, Remote
Current tech job openings include: Digital Transformation Leader, Marketplaces Manager, Database Sales Specialist, Field Service Product Specialist
9. Netflix
Locations: California, Utah, Remote
Current tech job openings include: Product Designer, Senior Backend Engineer, Administrative Assistant (Data Science & Engineering)
10. Twitter
Locations: New York, Texas, California, Florida
Current tech job openings include: Software Engineer, Technical Operations Associate, iOS Engineer (Client Architecture), Staff Security Engineer, Fraud and Abuse Detection, Information Security Risk Analyst (Third-Party Risk)
Is Technology a Good Career Path?
Yes, a career in technology is great because it can lead to a lifetime of job satisfaction. Most tech jobs are in high demand, so you're not going to lose your job anytime soon. By choosing a career in tech, you could play a role in shaping the future of innovation. You could create or support the creation of groundbreaking technology.
Can you get a job in tech without a degree? Now you know the answer is yes. So, don't allow your lack of traditional higher education to stop you from pursuing a tech career. Attending a bootcamp, training yourself, and getting an entry-level certification will give you the edge you need to land opportunities in tech.
How to Get a Tech Job Without a Degree FAQ

Can you get a job in tech without a degree?
Yes, you can get a tech job without a four-year college degree if you attend a bootcamp or teach yourself with the online resources available. You can also get a professional entry-level certification in your subject of study and use the certification to search for high-paying tech jobs. 

Do you need a degree to be in tech?
No, you don't need a bachelor's degree for every tech position. Companies like Google, Apple, Whole Foods, Publix, and Costco Wholesale are among many companies that currently offer tech jobs that don't require a degree. 

How do I get into the tech industry with no experience?
Apply for a tech apprenticeship program in your area. If you previously graduated from college or a coding bootcamp, your chances of getting accepted into one of these apprenticeship programs will be higher. In turn, this will make it easier for you to get the attention of prospective employers.

How do I get an IT job with no experience?
You can get an IT job without experience by training yourself and getting an industry certification. If you aren't confident about teaching yourself, consider enrolling in a bootcamp with a high job placement rate and reliable hiring partners. Within a few months, you should have what it takes to land your first job.