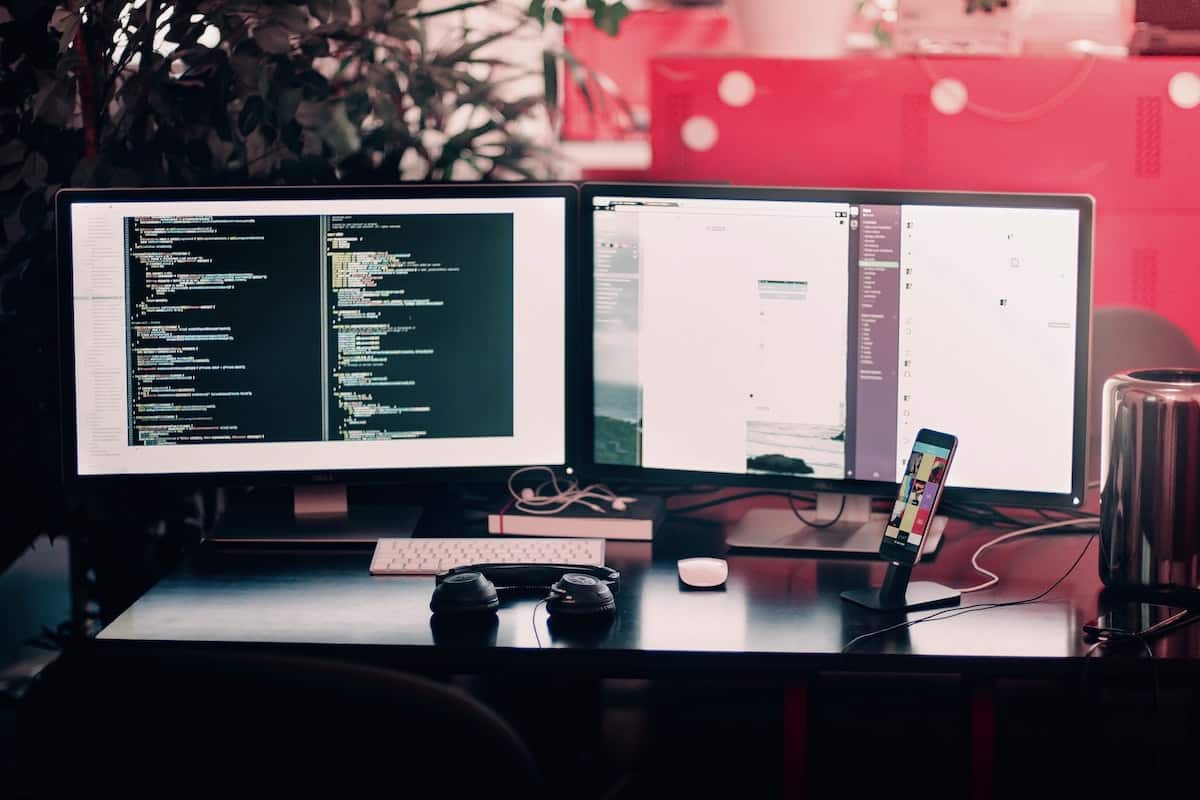 Is Technology a Good Career Path in 2021?
The technology industry is one of the fastest-growing in the world. The US Bureau of Labor Statistics (BLS) says that computer and information technology careers will add over 500,000 new jobs between 2019 and 2029. Job roles in computer science also offer high salaries for candidates with the right skills and training.
Currently, cloud computing, big data, and information security are popular fields that have created many new ventures for tech professionals. To find out the benefits of pursuing a career in technology, keep reading.
Top 5 Reasons Why the Technology Industry Is a Good Career Path
1. A Variety of Learning Paths
There are many traditional options and non-traditional options for learning necessary tech skills. You can opt for an online or on-campus degree at a university, attend intensive bootcamps, or take classes through massive open online course (MOOC) platforms. Many high-paying technology occupations don't require advanced formal education.
2. High Pay
The tech industry offers a lot of high-paying careers to those interested. Since the skill requirements are high, the pay generally matches. The complexity of technology demands technical expertise. Knowledgeable professionals are generally paid higher to meet rigorous industry standards.
3. Career Stability and Job Security
With technology so embedded in every aspect of our lives, there will always be a demand for workers in the tech industry. This creates stability in the job market, so you can be guaranteed that these jobs are not going anywhere.
4. Opportunities to Innovate
The industry is always growing, with innovative technology being developed every day. You can be creative, learn new things, and reinvent the way things are done. The constant innovation and problem-solving make the tech industry an exciting place to be.
5. Dynamic Work Environment
The industry is large and diverse. Lots of different technologies create plenty of stimulating jobs. You can find versatile career opportunities that pay well and keep you captivated. From healthcare to agriculture, digital transformation is driving change. Tech professionals will continue to be needed to drive global innovation forward.
How to Get a Job in Tech in 2021: Paths to a Tech Career
You have multiple pathways to prepare for and pursue a high-paying career. Your focus must be on getting the right training and education. The most straightforward path is pursuing an associate or bachelor's degree. Alternative tracks are online bootcamps and courses.
Associate Degrees in Technology
A two-to-three-year associate degree program is often the next step after getting your high school diploma. These programs help you learn skills, make contacts, and build the right profile for many entry-level positions. You can then choose to expand on your knowledge and qualifications by earning professional certifications.
Associate programs can be a great asset to demonstrate your abilities and get entry-level jobs. With relatively little commitment, you can pursue successful paths in tech. There are even online associate degrees that can be completed from wherever you are in the world.
What Can You Do with an Associate Degree in Technology?
In the list below, you'll see the tech jobs you can get with an associate degree.
Web developer
Graphic designer
Database administrator
Data analyst
Computer support specialist
Bachelor's Degrees in Technology
Earning a bachelor's degree gives you a more thorough education in around four years. The programs are designed to give you knowledge in a focused field. After completing a bachelor's degree, you have a good chance of getting employed. A bachelor's degree is the standard minimum education requirement for most careers in tech.
Most bachelor's degrees offer concentrations to help students specialize in a specific area. Computer science-related degrees or concentrations include data science, information systems, software development, software engineering, and cyber security.
What Can You Do with a Bachelor's Degree in Technology?
Below are some of the tech jobs you can get with a bachelor's degree.
Software developer
Information security analyst
DevOps engineer
Quality assurance analyst
Computer hardware engineer
Coding Bootcamp
Bootcamps are short-term, intensive programs focused on teaching practical skills and giving you hands-on experience. Coding bootcamps teach you programming languages and how to apply theory to particular applications.
You can get a head start in your career in tech by attending a coding bootcamp. They have networking communities that tie you to the industry and some even offer job guarantees.
What Can You Do with a Coding Bootcamp Certification?
Listed below are the tech jobs you can land as a coding bootcamp graduate.
Web developer
Cyber security engineer
Data scientist
Tech sales engineer
User experience (UX) designer
Online Courses in Technology
There are numerous online technology courses that teach the skills needed to excel in a tech job. They are a great way to build on your knowledge and pursue higher credentials. They are also used to prepare for examinations and certifications.
Online courses help you learn about different subjects and make your profile impressive to advance your career. You can learn about in-demand subjects and stay updated on the latest advancements in the technology field.
Do Tech Jobs Pay Well?
According to the Bureau of Labor Statistics (BLS), tech professionals in 2020 had a median annual salary of $91,250. This is nearly $50,000 more than the median salary for all other professions. The tech industry is home to all kinds of jobs, including administrative and managerial positions.
According to BLS, high-paying jobs in computer and IT include computer and information research scientists, network architects, software developers, computer support specialists, computer systems analysts, and database administrators. If you want to know which high-paying technology job is for you, use the job descriptions below as a guide.
What Are the Highest-Paying Tech Jobs in 2021?
Annual wage information for the jobs on our list comes from either the Bureau of Labor Statistics (BLS) or PayScale. We have placed an asterisk next to those average salary figures for which PayScale is the source.
Computer and Information Systems Manager
Median Salary: $151,150
Top 10% Earn: $208,000+
Computer and information systems managers lead the planning, implementation, and operation of information systems and technology solutions. They ensure that the technology being used aligns with the goals and needs of their organization. They implement policies and procedures related to technology, control technology budgets, and communicate client needs.
Numerous businesses are expanding their existing digital platforms or creating new ones. According to BLS, the projected growth rate for computer and information technology managers between 2019 and 2029 is 10 percent.
Solutions Architect
Median Salary: $119,795*
Top 10% Earn: $161,000+
Solutions architects oversee the digital transformation of core business operations. They identify functional solutions and build new systems to resolve business issues. To deliver suitable solutions, they account for and balance various factors like constraints, business goals, current architecture, and stakeholder requirements.
The proliferation of enterprise software has increased the demand for solutions architects. They are paid well for their wide-ranging expertise. Combining both business and programming skills, they coordinate with other departments to implement solutions. Having so many responsibilities, good solution architects are a great asset for improving business performance.
Computer Network Architect
Median Salary: $116,780
Top 10% Earn: $175,570+
Computer network architects design crucial data communication networks. They build local area networks (LANs), wide area networks (WANs), Intranets, and cloud computing infrastructure. These may be small networks connecting two offices or massive networks for a global client base.
Network architects are essential in the current digital era. They must have extensive knowledge of an organization's business plan to design a network that can help them achieve their goals. They help the various departments of large organizations function smoothly. Good pay is fitting for their impact on business success.
Sales Engineer
Median Salary: $108,830
Top 10% Earn: $184,190+
As the name suggests, sales engineers sell advanced high-tech products or services to clients. Sales engineers show clients how their solutions meet the client's requirements. Through technical presentations, they explain the functionality, components, and benefits of the product. They also facilitate orders, deliveries, and installation support.
There is high demand for qualified sales engineers to facilitate technological business transactions. Businesses need reliable middlemen to procure the technology to fulfill their needs. Sales engineers meld sound technical knowledge with sales and marketing strategies. They are valued and enjoy good salaries and commissions.
Information Security Analyst
Median Salary: $103,590
Top 10% Earn: $163,300+
Information security analysts handle the security measures to protect an organization's computer networks and systems. They monitor systems and create plans to prevent cyber attacks, and execute initiatives to respond to data breaches. The healthcare, finance, and banking industries are willing to pay a premium to protect their sensitive information.
The Bureau of Labor Statistics projects 31 percent growth for information security analysts over the next decade. In that period, an estimated 40,900 jobs should open up.
Cloud Software Engineer
Median Salary: $99,610*
Top 10% Earn: $146,000+
Cloud software engineers specialize in cloud computing systems. Their duties include developing, maintaining, and providing support for cloud infrastructure. They build secure software features, databases, and applications for cloud technologies.
Companies are now deploying cloud services or scaling up current cloud resources. Qualified engineers know how to work with programming languages, operating systems, cloud databases, and virtual networks.
Median Salary: $98,860
Top 10% Earn: $155,660+
Database administrators organize large volumes of data. With proficiency in tools like SQL, they develop and administer databases to help clients effectively manage data. They store and maintain the information, manage its security, and prepare backups. All their tasks must be performed with the specific needs of the firm in mind.
Successful businesses need good data administration so that stakeholders have all the relevant information available to make decisions. Well-managed databases further enhance collaboration by facilitating data sharing. As specialized professionals with sound technical skills, they make firms more productive and are highly valued.
Median Salary: $98,230
Top 10% Earn: $165,230+
Data scientists process data to facilitate informed decision-making. They analyze, compile, sort, structure, and model data. Then interpret the results to create actionable plans for companies and other organizations. They use the identified trends and industry knowledge to improve productivity and profitability.
Successful data scientists have a strong technical background along with an intuition for data. Businesses value them for their expertise in topics like machine learning, statistical analysis, and big data. They want creative and analytical data scientists to use technical concepts to help them make data-driven decisions.
Median Salary: $93,730
Top 10% Earn: $152,060+
Computer system analysts evaluate an organization's current computer systems and provide up-to-date upgrades and improvements. They maintain the IT infrastructure by designing new programs to meet the company's technological goals. These tasks are performed by accounting for company needs and budget constraints.
Technology advances constantly and it is crucial for businesses to keep up. Systems analysts bring essential business and IT understanding to these challenges. Their skillset includes techniques like data modeling, with which they identify ways to improve system performance.
Full Stack Developer
Median Salary: $78,967*
Top 10% Earn: $115,000+
Full stack developers handle both backend and front end development. These developers build software elements, maintain servers, design user interfaces, and create databases. They can work on both the client and server ends of websites, applications, and other software.
As we have seen, technology is embedded in business practice and so there is demand for developers. They offer a highly technical skillset with functional knowledge and capabilities for all aspects of the software development lifecycle.
Is a Tech Career Right For You?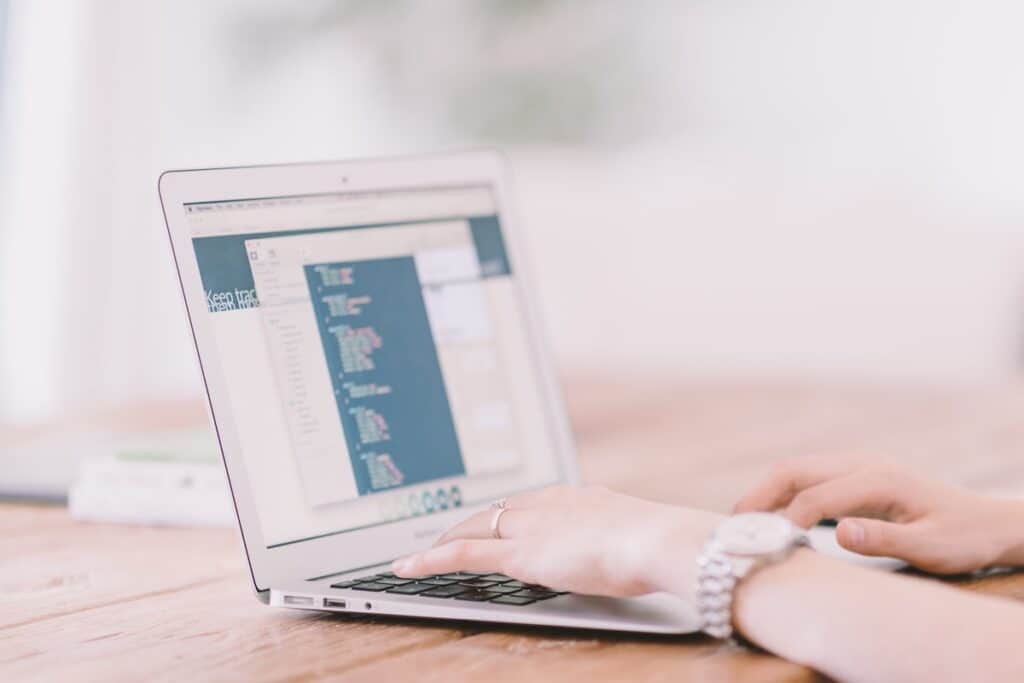 No matter your career goals, the tech world probably has something for you. There is high demand and no shortage of rewarding careers. It is an excellent way to challenge yourself and pursue success. If you have a passion for technology, the right technical skills, and dedication, you are exactly what the tech industry is looking for.
Is Technology a Good Career Path? FAQ
What is the best IT career path?
The best path is the one that best suits your skills, passions, and personal goals. Opinions vary, but some of the best IT careers in terms of salary and job growth are IT managers, information security analysts, and computer systems analysts.
What are the highest paying jobs in technology?
The highest-paying tech jobs include information systems managers, solutions architects, computer network architects, and information security analysts.
What are the most fun jobs in tech?
Breakthroughs like artificial intelligence and data science are creating new, challenging, and exciting jobs. If you're creative, you can pursue a career in video game design, graphic design, or animation. You will find the job fun when you follow your interests. There is a great variety of engaging and interesting options out there.
Is coding still in-demand in 2021?Absolutely. Coding is an integral part of most tech jobs and is still highly valued. There are many ways for you to learn coding. You can attend a coding bootcamp, complete a four-year college degree on campus, or even get a computer science degree online.