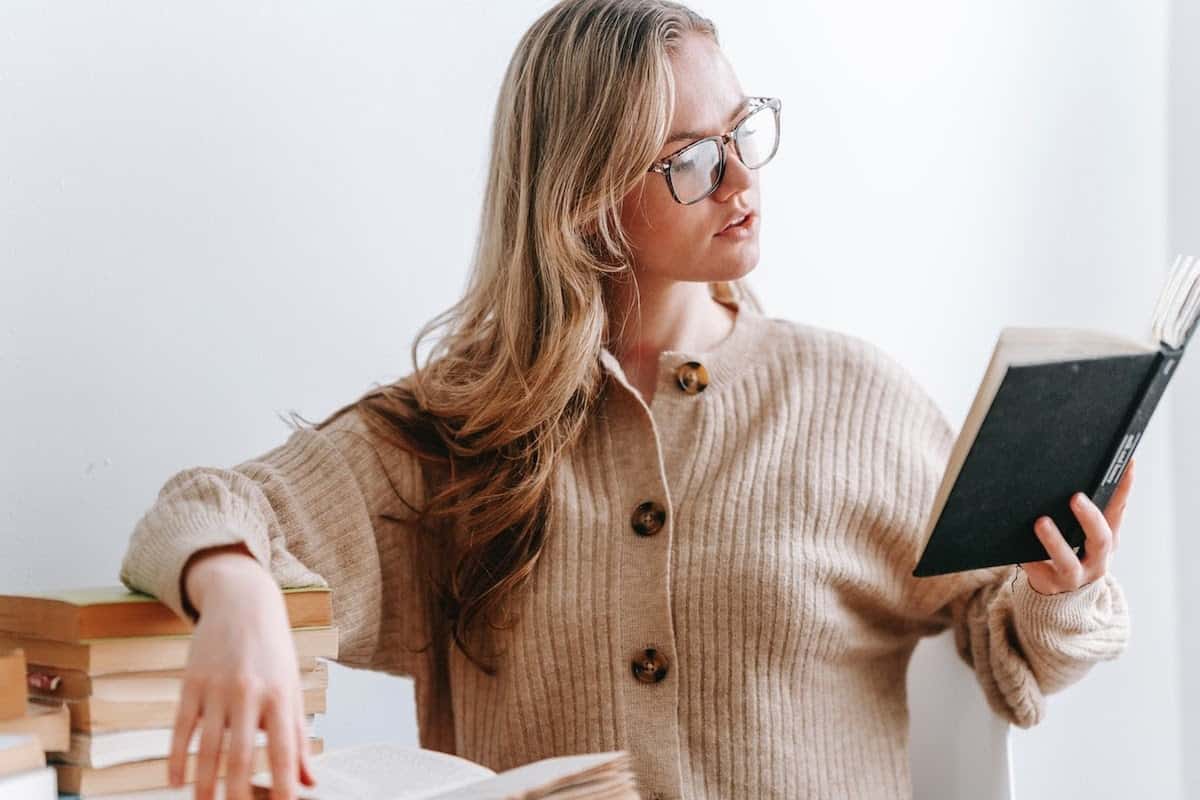 Guide to Scholarships for Computer Science Majors
Would you like to study computer science without overpaying? This guide features top scholarship programs specifically for aspiring computer scientists. Whether you are from a minority group or a female, there is a wide range of scholarships to choose from.
Where to Look for Computer Science Scholarships
Since most schools have an online presence, you can find the eligibility requirements for most scholarships on their official websites. It's advisable to visit the physical location or get in touch with a school representative to check on their availability. You should also talk to a school counselor about scholarship opportunities.
How Do You Qualify for a CS Scholarship?
To qualify for a computer science scholarship, you must first pursue an accredited computer science degree. You must also have a high school GPA of 2.5 or higher. Most scholarship programs are only available to permanent residents of a particular country, but there are some available to international students.
Most scholarship recipients perform well on the essay question. The personal essay gives you the creative freedom to express why you deserve the scholarship. You should also review the application requirements to ensure you checked all the boxes.
How to Apply for Computer Science Scholarships
The application requirements for scholarships in the STEM field vary. First, you need to establish the submission requirements before starting the application process. Gather all the application materials as required by the school or organization. You will find that schools typically require a letter of recommendation, a transcript, and an essay.
You can fill out your details on the scholarship application form once you establish that you're qualified. You will be asked to provide your contact, program, and residential details. The forms often require long essays. Some applications also require students to send in their transcripts and visa details. In some cases, there are strict academic requirements.
Scholarships for Computer Science
Now that you know how to apply for a scholarship, you can easily start applying for one of the ones below. These top 10 scholarships for a computer science program will cover your tuition, travel, or accommodation fees. This scholarship money can reduce the pressure on your wallet as you pursue a job in the technology industry.
American Foundation for the Blind Scholarships
The American Foundation for the Blind, together with the American Council of the Blind, offers scholarships ranging between $2,000 and $7,000 for eligible students. Any engineering or computer science student enrolled in a technical college or a university program can apply.
To gain eligibility for the scholarship, you must be legally blind with a 3.0 GPA. It's also important that you participate actively in extracurricular activities.
AFCEA STEM Major Scholarship for Undergraduate Students
AFCEA offers students pursuing STEM courses merit-based scholarships worth $2,500. To qualify for this scholarship, you must be in your second year of a four-year program at a university or college. Online bachelor's degree programs qualify as long as they're offered by an accredited university.
You must also prove your academic merit with a minimum GPA of 3.0 from an accredited US university or online college. You must also be a citizen or have permanent residency in the US.
Betty Stevens Frecknall Scholarship
The Foundation for IT Education awards this scholarship to students pursuing computer science as their major. You must have a minimum GPA of 3.0. Additional criteria include being a US citizen with permanent residency, the completion of at least one full semester at an accredited institution, and full-time student status.
IEEE Presidents' Scholarship
This is an excellent scholarship offered to students studying computer science, electrical engineering, or electronics engineering. To gain eligibility for the award, you will need to finish in the top three at the Regeneron International Science and Engineering Fair (ISEF). The winner will receive $10,000. Second- and third-place finishers will get $600 and $400.
West Virginia Engineering, Science & Technology Scholarship
This is an excellent scholarship for full-time undergraduate or graduate students pursuing science, technology, or engineering careers. Several $3,000 scholarships are awarded each year to students in these fields. It prioritizes West Virginia residents, but it's open to everyone.
Whether you are enrolled in a certificate, associate degree, or bachelor's degree program, you qualify for this scholarship. You must also have a GPA of 3.0. College for West Virginia (CFWV) stipulates that you work in West Virginia after your scholarship. If you end up working somewhere else, you must repay the scholarship in full.
John Fisher High Performance (HPC) Scholarships
The scholarship will cover 50 percent of your tuition expenses if you pursue a master's program in high-performance computing at the University of Edinburgh. If you choose the Master of Science in High-Performance Computing with Data Science, you will also qualify.
The Edinburgh Parallel Computing Center (EPCC), which is the body that issues this scholarship, will check if you graduated with a UK first-class honors degree or its international equivalent. The scholarship is awarded based on academic performance.
CSC-UCL Joint Research Scholarship
University College London (UCL) and the China Scholarship Council (CSC) award 10 engineering scholarships, 10 scholarships in mathematics and physical sciences, and five in various fields depending on the CSC's priorities. To apply, you must be a citizen of the People's Republic of China. You must also satisfy the selection criteria of the CSC.
The scholarship also stipulates that you must return to China after the completion of your studies. English proficiency is a must. If you qualify, you'll receive full tuition, air travel fees, and a living allowance.
IEEE Richard E. Merwin Student Scholarship
If you are a member of the Institute of Electrical and Electronics Engineers (IEEE), you can apply for this scholarship. You also need a minimum of 2.5 GPA and strong leadership skills. Last but not least, you need to be an undergraduate or graduate student in computer science. Most of the awards in this $36,000 scholarship fund are for $1,000.
Lockheed Martin STEM Scholarship
This scholarship is limited to US citizens in need of financial assistance. You must also plan to enroll in a computer science degree program at an accredited school. It's open for high school seniors and first-year college students. Lockheed Martin will also check that each incoming freshman who gets an award has a minimum GAP of 2.5.
National Society of High School Scholars (NSHSS) STEAM Scholarship
This is an excellent scholarship if you want to pursue a degree program in science, medicine, technology, engineering, arts, or mathematics (STEAM). To apply for the scholarship, you must provide an academic transcript, a resume, and a recommendation. You must also submit an essay of about 800 words as well as a headshot.
NSHSS awards 10 scholarships of $1,000 for high school seniors who plan to major in a STEAM field.
Computer Science Scholarships for Women
With women being underrepresented in technical fields, it is important to provide opportunities to encourage females to apply for roles in tech. Below you will find multiple scholarships dedicated to female applicants pursuing computer science. These scholarships and financial aid options help women in STEM fields achieve their career goals.
British Council Scholarship for Women in STEM
This is an excellent scholarship awarded to women in South Asia pursuing courses in STEM. If you are interested in acquiring a Master of Computer Science (MCS) in artificial intelligence, energy and environmental technology, or power systems management, this might be what you need.
The scholarship is available for six students. It will cover your accommodation, living expenses, and full tuition and fees. To qualify for the scholarship, you must be a woman.
Sir John Monash Scholarship for Distinction
Sir John Monash offers female students interested in pursuing information technology degrees an opportunity to grow their skills. The $6,000 scholarship is open to any aspiring student of IT at Monash University. It is an excellent scholarship program that eases the financial burden for women in Australia or New Zealand.
Generation Google Scholarship for Women in Gaming
To qualify, you must plan to enroll or be accepted as a full-time student in a bachelor's, master's, or PhD program at an accredited college in the US or Canada. You also must be studying to become a video game designer or something similar and have a strong academic record. Lastly, you need to be dedicated to promoting gender equality in gaming.
Adobe Research Women-in-Technology Scholarship
You must identify as a female and be majoring in computer science or another related field to be eligible for this scholarship. You must also be enrolled in a bachelor's or master's degree program at a four-year college. You are required to have a strong academic background.
Buildium Women in Technology Scholarship
This scholarship is awarded to any woman enrolled in a STEM program. You must live in the US or Canada and have solid academic standing. To apply for the scholarship, you will need to send a video and transcripts. The key application requirement is an essay that describes an inspirational female leader. A $2,500 scholarship is awarded each semester.
Computer Science Scholarships for Minorities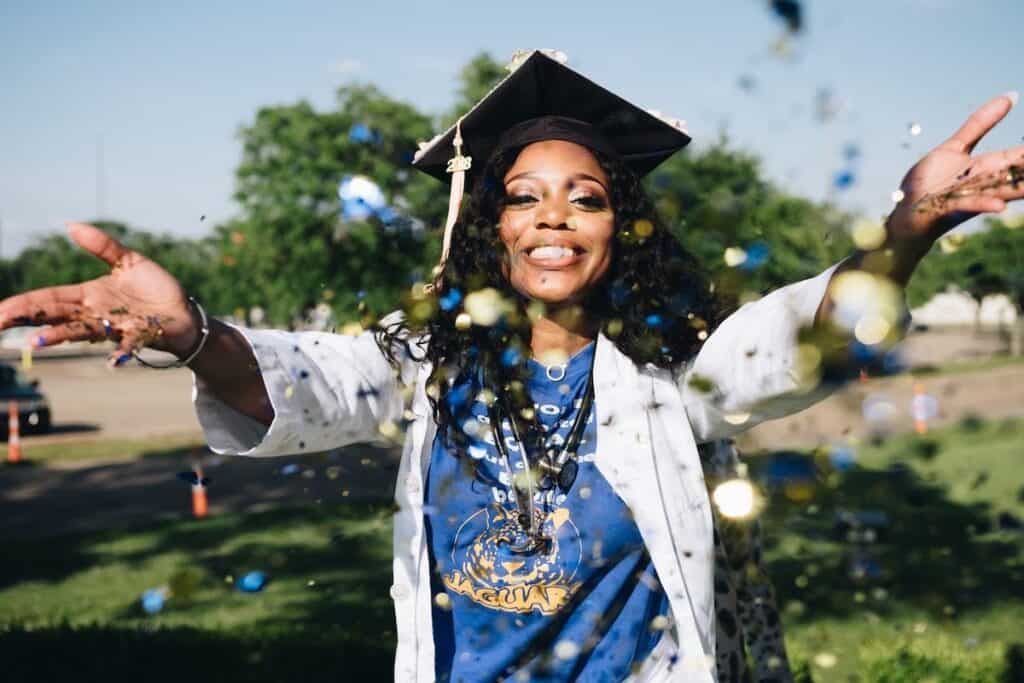 Institutions provide scholarships to minorities interested in pursuing computer science. Some of these scholarships cover tuition, travel costs, and accommodation fees.
AFCEA STEM Undergraduate Diversity Scholarship
AFCEA offers minority students a $3,000 scholarship if they choose to pursue a degree in STEM. To qualify for this scholarship, you must be a US citizen in the second year of your studies and either a woman or a member of a minority group. You must be enrolled in an accredited four-year college degree program. Finally, you must have a 3.0 GPA.
DeepMind Scholarship at the University of Birmingham
This is an excellent scholarship offered to minorities interested in pursuing computer science. The scholarship is worth enough to cover tuition, living expenses, and supplies. To qualify for this scholarship, you must be of African, Caribbean, or native Hawaiian heritage. You must also earn less than $25,000 per year.
Google Europe Students with Disabilities Scholarship
This scholarship is available for students looking to learn computer science, computer engineering, or informatics. You must be willing to study any of these subjects in Israel or Europe. You must have a strong academic record and be enrolled in a part-time or full-time program. The scholarship is worth $7,000.
Ralph W. Shrader Graduate Diversity Scholarship
You must be a woman or a member of a minority group to qualify for the Ralph W. Shrader Graduate Diversity Scholarship. This scholarship is only open to students in their second year of STEM study. You must also be a full-time student. Other requirements include a 3.5 GPA, official transcripts, and two letters of recommendation.
Hispanic Scholarship Fund
This is a $500 to $5,000 scholarship open to members of the Hispanic community who are pursuing computer science. You need a GPA of 3.0. You must also be a US citizen planning to enroll in a four-year accredited degree program. If you are a DACA recipient or a permanent legal resident, you can also qualify for this scholarship.
Other Ways to Finance Your CS Degree
Apart from scholarships, you can easily find other repayment options to help fund your computer science degree. Take a look at the following flexible repayment options that you can use to cover your tuition and fees. Most of these opportunities will help pay for all your education costs.
Computer Science Grants
Grants are different from scholarships in that they are strictly need-based rather than merit-based. Federal grants open up opportunities for computer science students coming from underrepresented groups. These students typically must come from economically disadvantaged families or minority groups, be female, or have a disability.
Work-Study Opportunities
Work-study programs provide you with an opportunity to earn money to pay your tuition. It is normally a part-time opportunity that works well with school demands. However, you can also opt for a full-time job. Whether you are an undergraduate, professional, or graduate student, you can access federal government work-study opportunities.
Taking Out a Loan
Taking out a student loan to cover tuition is very popular. The biggest advantage of public or private student loans is that you will be able to focus on your studies full-time. However, student loans tend to result in years of frustration after graduation. Many students complain of having student debt that curtails their career growth.
The Bottom Line
Studying computer science is one of the best ways to advance your career goals in 2021. Degree programs can easily open up opportunities at established tech companies. Whether you are attending a bootcamp or a four-year institution, learning the fundamentals of computer science will pay off.
The biggest challenge of acquiring a degree in computer science is the high tuition cost. Many students also drop out due to financial constraints. You can access scholarships, grants, or federal work-study opportunities to help cover these costs. Start building your future today by applying for any of the top scholarships above.