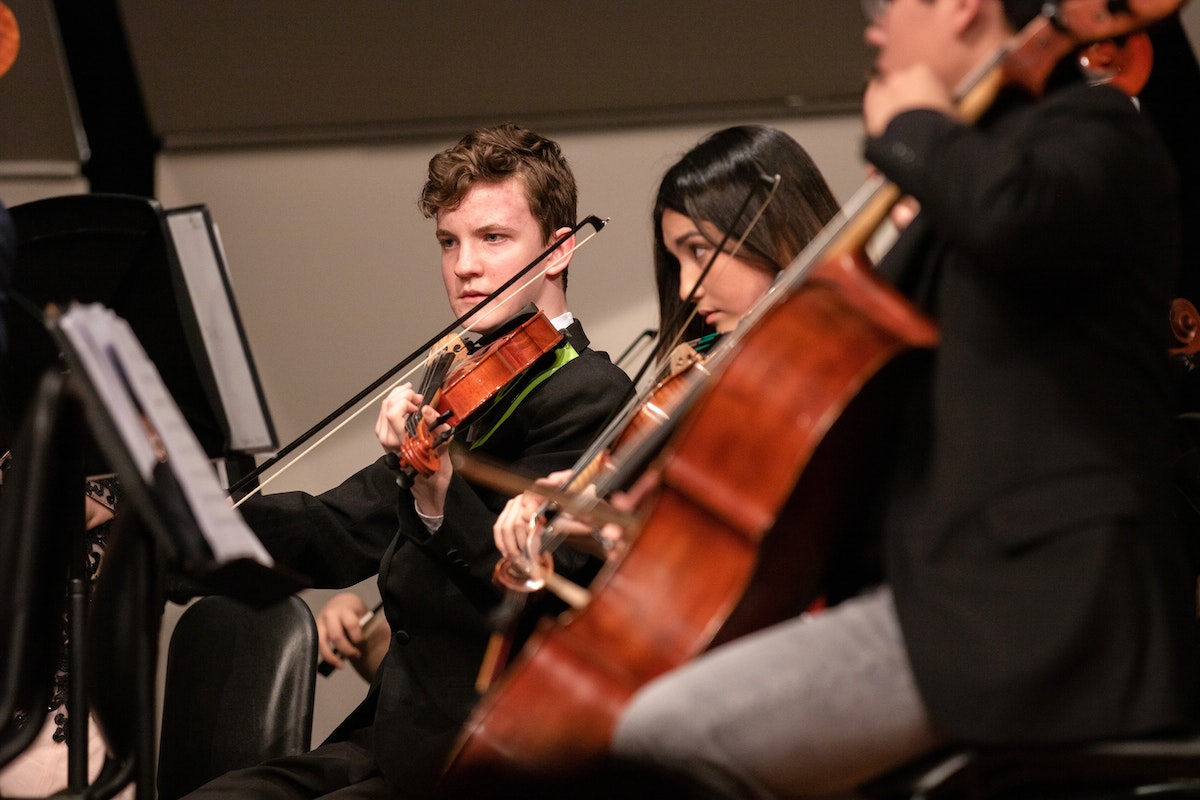 The 2023 Music School Rankings
Music students have the incredible opportunity to turn their passion into a profession. There are not always clear road signs on the road to stardom, but attending a top school for music in the United States is a great start. Attending the right music school is more important than ever due to the extremely competitive job market after graduation. There are several factors that music majors should look out for in a program. A few of those include seeking out a program and school that support music students as artists and in a useful way, preparing them for a career in the music industry. As one of the most famous institutions for music, The Juilliard School might sound familiar to music students. However, there are many other strong music schools in the US. Here are some of the top music schools in the US-based upon education, faculty, and graduate reputation.

What is a Music School?
Students who decide to devote their life to music can ultimately choose to further their musical ambitions and attend a music school after high school. Attending a music college comes in many different forms at the college level. The most famous and specialized versions of these music schools are a conservatory. Conservatories can be standalone or a part of a university. Instead of requiring students to take elective courses, an education at a conservatory consists of all music classes. In fact, depending on the chosen major, 95 percent of the education is devoted to music classes, studio lessons, performing, practicing, or composing.

A Bachelor of Music, Bachelor of Musical Arts, or Bachelor of Fine Arts can be earned through a conservatory. Students at a conservatory associated with a prominent institute can earn a Bachelor of Arts or Bachelor of Science degree. At these universities, it is also possible to get a dual degree – on music and non-music programs. The requirements to enroll in a dual degree program vary. Some universities require a student to apply for both programs, and some may allow students to apply at one or the other and switch throughout their degree program. Dual degrees are typically masters programs, but there can be some that are bachelors. The study duration for dual degrees can also vary in length depending on the college; they can take more than four years to complete.

An additional option at a conservatory is receiving an artist's diploma or undergraduate certificate. An undergraduate diploma program is typically for performance students who have already received a bachelor's in a different specialty and have decided to return to school to focus on music. These specific programs forego any electives or educational topics other than music.

A second option for students looking to pursue music into college is attend a university with a music program. These programs are typically split half general education and half musical studies. Graduates of a music program at an accredited university will earn a Bachelor of Arts or Bachelor of Science in Music. Liberal arts programs in the US will fall into this category.

Students have to choose which program might be a better fit for them, which depends on school goals. University-based music programs have more well-rounded studies where as a conservatory solely feature musical studies. There are pros and cons of attending both institutions, but the decision will ultimately weigh on what the student wants.

What are the Types of Programs a Music School Offers?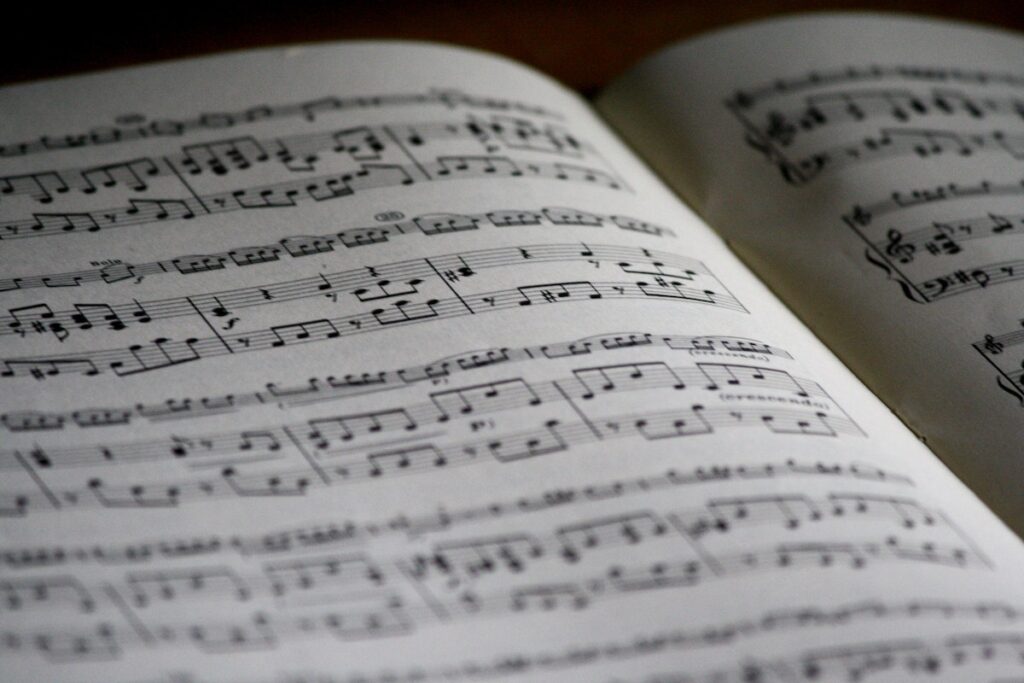 A music school offers various types of programs. These programs are general music, performance, composition, music technology and audio engineering, music education, music industry, and musical theatre. These programs are broken down into subprograms, such as on learning an instrument. In music universities, some programs are stronger than other programs, be sure to research specifically which program is of your interest.

The 2023 Music School Rankings 
Location: New York, New York
Student body size: 400-500 undergrads
Tuition: $47,370

The world-famous Juilliard School was founded in 1905 and is one of the most prestigious music conservatories in the United States. The school boasts programs in dance, theatre, and music on Manhattan's Upper Westside. A Bachelor of Music, Master's of Music, and a Doctorate of Music Arts can all be obtained at the Juilliard School.

Graduates go on to launch careers as solo and chamber musicians and even become members of the most influential orchestras such as the New York Philharmonic. Due to the exceptional faculty and name recognition, Juilliard is one of the most challenging schools to get into with only a four percent acceptance rate. According to thebestschools.org, about 600 of Juilliard's 650 students major in music. If you are interested in joining, know the admission process requires a live audition.
Location: New York, New York
Student body size: 490 undergrads
Tuition: $48,280
The Manhattan School of Music is located on the borough's Upper East Side. The private conservatory is best known for its Jazz program that boasts famous graduates including Harry Connick, Jr. and Hugh Masakela. Home to more undergraduates than graduate students, the music school is comparable to a liberal arts college. The Jazz program is not the only notable program at the college. In fact, its faculty is staffed by some of the best in the music industry, including members of the New York City Philharmonic and the Metropolitan Opera. The school is moderately selective, it allows forty new first-year students to join 400 pupils.
Location: Bloomington, Indiana
Student body size: 800 undergraduates
Tuition: Indiana resident: $12,985.80
Non-resident: $38,255.80

The Jacobs School of Music is the largest accredited music school in the United States. Established in 1921, students here earn a Bachelor of Music, Master of Arts, Master of Music, or Doctor of Music degree. The program offers the best of both worlds as it is a part of the public Indiana University and provides the conservatory aspect. About 200 students per year are accepted into the music program via an in-person or recorded audition. The school employs world-renowned performers as faculty members, and students are chosen each year to attend the Metropolitan Opera National Council Auditions.

Violinist Joshua Bell, conductor Leonard Slatkin, songwriter Booker T. Jones, and singer Sylvia McNair are only a handful of the school's famous graduates.
Location: Baltimore, Maryland
Student body size: 269 undergraduates
Tuition: $51,077

The Peabody Institute is a part of Johns Hopkins University. The institute has been training music students for more than a century. Located in Baltimore, Maryland, the school offers various music programs for degrees and diplomas. The school's 270 undergrad and 310 grad students at Peabody also learn civic responsibility as part of their curriculum. This allows them to be leaders not only their field but in society as well. The Peabody Institute encourages collaboration amongst students rather than competition.

Students who wish to attend the conservatory can apply directly to the institute. However, those who want to earn a dual degree must apply to Johns Hopkins and the institute.
Location: Boston, Massachusetts
Student body size: Berklee: 6,400 undergrads
Boston Conservatory at Berklee: 190 music undergrads
Tuition: : $44,360 for Berklee College of Music; $38,220 for professional diploma

The Berklee College of Music is one of the best colleges for learning contemporary music in the world. The college boasts classical music programs as well as non-performance arts. Located in Boston, Massachusetts, the private conservatory offers one of the most extensive undergraduate programs as it trains about 1,500 students each year. The Berklee College of Music joined the Boston Conservatory in 2016 so students can apply to both schools.

One of the more unique aspects of the Berklee College of Music is they offer a dual degree program with Harvard. In five years, students can obtain a Bachelor's in Arts degree with Harvard and a Master's of Music degree with Berklee. However, to be accepted into the program, students must apply to both schools.
Location: Pasadena, California
Student body size: 150 students
Tuition: $24,304

The Los Angeles School of Music, founded in 1996, trains students for success in today's music industry. The private school, located in Los Angeles, California, only has 150 students total. But, they're lucky to learn from faculty members that include industry professionals and well-known artists. Students here receive a non-transferrable professional degree in drums, guitar, bass, or voice from the school. Graduates of the program have gone on to work with the likes of Paul Anka, Ricky Martin, Natasha Bedingfield, and the Black Eyed Peas, to name a few.
Location: Boston, Massachusetts
Student body size: About 400 undergrads
Tuition: $47,900

The New England Conservatory, located in Boston, is famously known as one of the largest music schools in an urban setting. Founded in 1867, The conservatory is known for having ties with members of the Boston Symphony. Music composition, jazz, and strings are some of the school's most popular programs. The newest program in the school's repertoire is on entrepreneurial musicianship, established to gear students toward successful careers after graduation. Also, the New England Conservatory is home to "one of the world's most acoustically perfect performance spaces," the 1,013-seat Jordan Hall, a national landmark.

Students who wish to attend the conservatory must be ready for a competitive admission process as only 30 percent of applicants are accepted each year.
Location: Los Angeles, California
Student body size: 1,000 undergraduate and graduate students
Tuition: $42,162

Established in 1884, the University of Southern California Thornton School of Music is on the cutting edge of music schools. It was one of the first schools to offer degrees in jazz, film scoring, and the music industry. The school maintains its leading reputation by providing a program in solo guitar performance.

The school is famous for being one of the oldest operated cultural institutions in the Los Angeles area. Today, the school is the first official university affiliate of the GRAMMY Museum. Students of the university can take advantage of the educational material and in-the-field networking that comes with this perk. Graduates of the program include four-time Grammy award winner Marilyn Horne, New York Philharmonic violinists Sheryl Staples and Cynthia Phelps, and American opera baritone Rodney Gilfry, among others.

What does it Take to Get into a Music School?
No matter which school you decide to attend, hard work and dedication are essential to success. You can begin the admission process by researching the programs offered and deciding which are of most interest.

Additionally, you must consider the pros and cons of a conservatory verse, a university with a music program. Another piece of advice is you must focus on applying to conservatories. Choose a path early and identify what you want to focus on during your study. Doing so relieves unnecessary stress when applying to music programs. Lastly, contemplate on the geographical location of your potential school and the cost of its program.