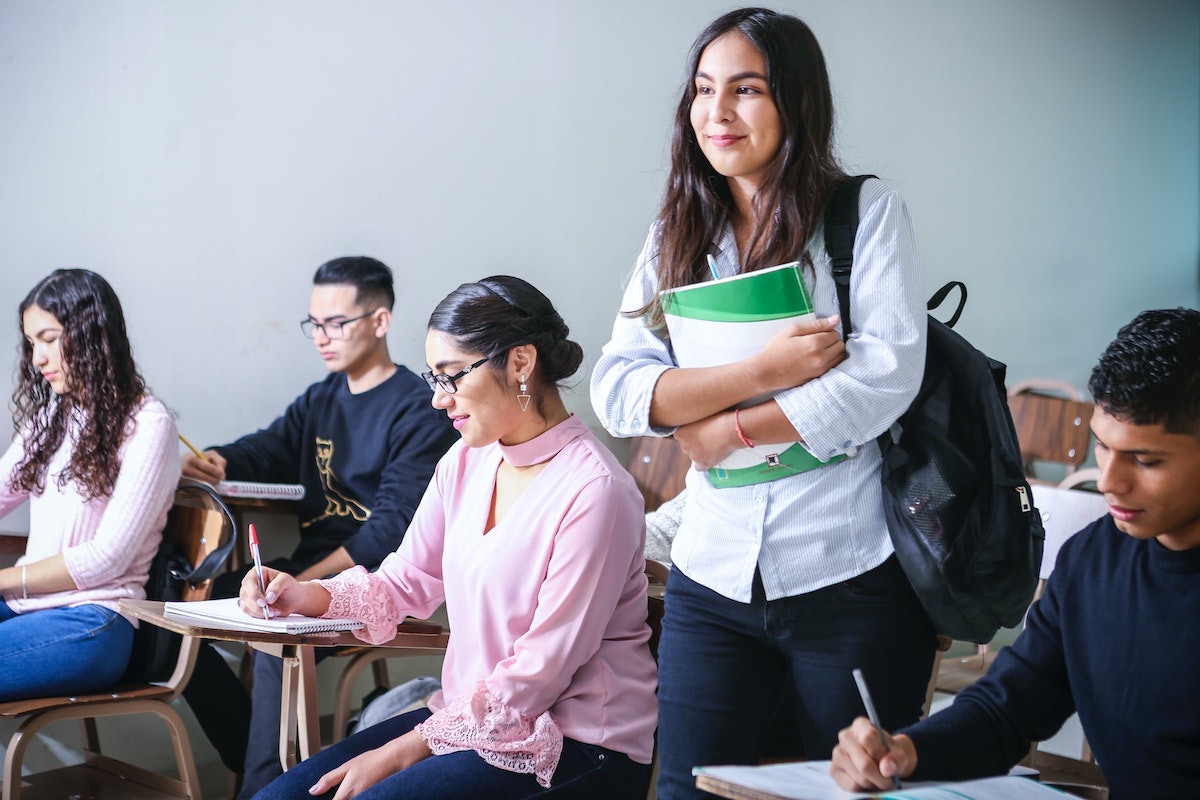 Top New Trends in College Admissions for the Future
Are you a student looking for the right college for you? Read this article and learn about the current trends in college admissions. There are lots of changes occurring in the college admissions process you need to know before applying to any universities or colleges. These are important factors for your application as they can affect your qualifications and eligibility.

This guide covers some of the future trends and challenges you may encounter when choosing the best college. You will learn the importance of these trends as well as some tips on how you can overcome these challenges in this article.
What Is College Admission?
College admission is a process in which students apply for higher education in a college or university during an admissions cycle. College applicants must submit all the documents needed, such as transcripts, admission letters, and an admissions essay. Several selective institutions conduct interviews and entrance exams to assess candidates within the applicant pool.

These test scores highly influence admission decisions, as they test the student's readiness to enter a higher level of education. In addition, applicants must have the required standardized test scores to be accepted into many universities. College prepares students for their careers, as many employers only accept job applicants with an undergrad or graduate degree.
What Is the Current State of College Admission?
The COVID-19 pandemic greatly affected the state of college admissions. Students were not able to join internships, summer programs, and extracurricular activities. These circumstances caused a decline in the strength of students' qualifications for college admission. Additionally, some working students or low-income students who financially support their studies were not able to save money.

Most four-year colleges require applicants to submit standardized admission tests, but these were canceled to prevent COVID-19 from spreading. Several colleges temporarily excluded these assessments from their admission testing policies. However, some school counselors believe this could negatively impact the students' outcomes since many students lack sound college readiness.

According to Statista, there was a decrease of about one million undergrad enrollees in the US for the school year 2020 to 2021 compared to the previous academic year. This is a more significant drop than the normal rate of decline. Nevertheless, school advocates continue to prioritize quality education, strategize how to cope with this pandemic, and help students overcome challenges.
Top Challenges in College Admissions
The process of college admissions today is vastly different compared to previous years. There have been some major adjustments made that affect not just the colleges and universities but the students as well. Let's take a look at some of the challenges and problems in college admissions during this new normal.

College admission test: Standardized test scores, like the SAT and ACT, are temporarily excluded or have become optional for the application process of several colleges. This can lower the standards of the college admissions process and individuals are not properly assessed to see if they are qualified students to enter college.
Students lack strong qualifications: Students who do not have SAT and ACT exam scores should find other ways to strengthen their applications. Many options that would increase their chance of getting selected during the admissions process are limited due to COVID-19. Many high schools have canceled extracurricular activities and volunteer work.
Students' finances: Lower-income students who pay for their own tuition fees struggle to find a job that can support their school finances. The pandemic caused huge devastation to the employment rate, particularly for working students as they often work in the hospitality industry.
Campus visitation: A campus visit is an opportunity for students to learn and select the best university for them. Since there is a wide threat of COVID-19, most campuses are closed for campus tours. Many college admissions officers are conducting virtual tours as an alternative to campus visitation. They use social media and send emails to reach out to prospective students.
A decrease in international students' enrollment rate: The travel restrictions and the continuous threat in COVID-19 are some of the reasons several students choose to enroll at school closer to home. This caused a large rate of decline in international students attending US institutions.
What Are Some Future Trends in College Admissions?
This section features some important trends in college admissions. The pandemic greatly affected the college admission process and schools are redefining their policies to cope with the necessary adjustments. Learn about the trends in community colleges, public universities, and elite institutions below.
A Change in College Admissions Standards
A dramatic shift in the application requirements is a major trend in college admissions. The standards and qualifications of colleges and universities may vary depending on the current situation with the COVID-19 pandemic. Once this pandemic slows down, schools may bring back original admissions requirements such as the SAT and ACT.
Why Is This Trend Important?
Students should stay updated on the trends in admissions standards and eligibility criteria so they can prepare all the necessary documents and prepare accurately. If they fail to produce all of the necessary components of an application, they might also fail to pass the application process. This is especially true when applying to a competitive school.
A Drop in Students' Acceptance Rate to Selective Schools
Several selective colleges, like Harvard University, implemented a test-optional policy due to the pandemic. This gave more opportunities for students to submit applications to these schools thinking that they might be eligible and accepted.

The admission rates of some elite schools declined as a result. For instance, according to Statista, Harvard University accepted only 3.4 percent of applicants for the class of 2025, which is lower than its previous acceptance rate of 4.9 percent.
Why Is This Trend Important?
Students should know that even if elite colleges impose test-optional policies, they should still prove that they are eligible and qualified to apply. Taking the SAT or ACT will make them stronger candidates, thus giving them a greater advantage on their application.
Students Mobility Rate May Increase
The travel restrictions are the main cause of the decrease in student transfers. However, as the situation becomes more stable with fewer travel restrictions, there may be a possible increase in students' mobility rate. Schools with lower college enrollment rates may consider accepting transferees and international students.
Why Is This Trend Important?
Students will have the opportunity to select the right school for their major or course. For instance, if the campuses in your area don't have a program you want to follow, or if they don't suit your preferences, you might want to transfer to another school that offers a program for your field of study.
There Is an Increase in Applicants to Prestigious Schools
Due to the impact of the COVID-19 pandemic on the admissions policies, several prestigious schools reported an increase in applications. With that, some public colleges or private schools saw a drop in the number of applications. The lower acceptance rate of top schools, as noted above, proves that students must have solid applications when they apply to these selective universities.
Why Is This Trend Important?
This trend means that students are looking more towards elite universities. As such, other private and public institutions may have less competitive applicant pools. This may give some students a better chance of being admitted to a standard university.
Face-To-Face Classes May Be Open for Several Schools
Schools are creating a plan for the return of in-person classes. More colleges want to reopen classrooms for students and return to the traditional face-to-face method of learning. Once the restrictions are lifted, there is a great chance that most schools will conduct in-person classes.
Why Is This Trend Important?
This can also affect the number of college applications since in-person classes can encourage more students to enroll. Most students prefer this method rather than online study. With online classes, students' learning is limited and face-to-face classes will give them more interactive discussion and actual learning opportunities.
Current Trends in College Admissions: Take the Next Step in Your Career
Despite the dramatic changes in the college application process during this pandemic, students can still continue studying and applying to the university or school they want. It is never too early to start preparing for your dream career, so you should look for schools that have strong programs in your field of interest.

It can be difficult to navigate big decisions, such as which college to attend, in the best of times. Adding a pandemic and ever-changing guidelines and expectations to the process makes it much more difficult. If you know what career you are hoping to start, remember that hard work and dedication, no matter what format classes are taught in, is the best way to succeed.
Trends in College Admissions FAQ

Is it hard to enter an elite college?

Yes, although some prestigious schools do not currently require admissions test scores for their application process, they still carefully select and screen students. Most elite colleges still have an extremely low acceptance rate.



Is it worth it to enroll at private colleges?

Yes, there are lots of benefits to enrolling in a private college. Private schools often offer more financial assistance to students. They also offer a high-quality education since most private schools have smaller class sizes. However, the answer to this question primarily lies in your financial situation. 



What are the common requirements for colleges and universities?

Some of the common requirements you need to submit with your application form are personal essays, transcripts, test scores, recommendation letters, and a list of your extracurricular activities.



What are some ways to choose the best school for me?

Since most schools are closed to visitors for campus tours, college admissions officers conduct virtual campus tours which help students learn about the college. By attending these virtual tours, you can see if the school is the right fit for you. You can also research the reviews and experiences of past students from these campuses.