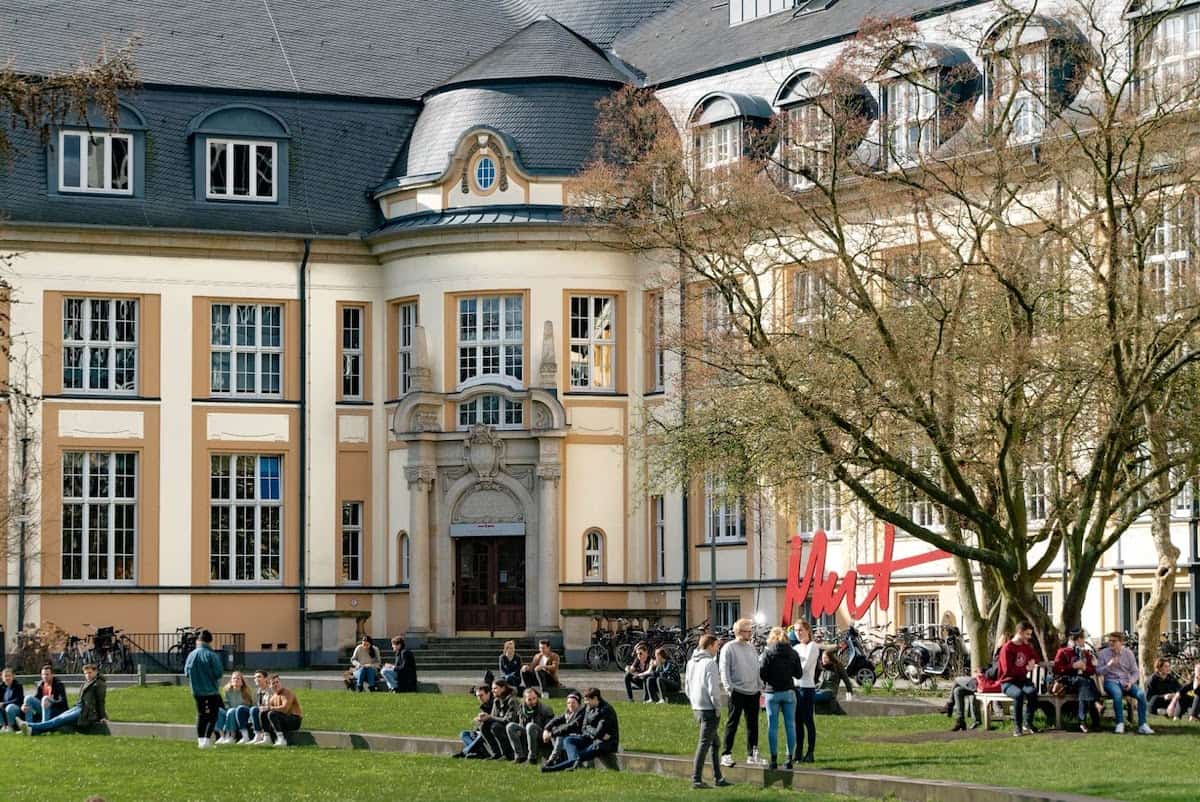 Is College for Everyone? Pros and Cons of College
In recent years, people have increasingly been realizing that college may not be for them. Going to college can be a difficult decision, especially if you're not sure that your career goals require a four-year college degree. If you're wondering if college is for you, this article will guide you through some of the key factors involved in determining whether or not it's useful for you.
Is College Really Necessary?
College is necessary if your career goals require it. For some fields, including medicine, education, research, and many sciences, college is non-negotiable. There are legal guidelines that must be met to create some form of standardization. Alternatively, many tech careers prioritize experience and skills over formal education and will accept lower levels of education.

Is It Okay If College Isn't for You?
Yes, it's okay if college isn't for you, especially if you're not planning to enter a specialized field that requires a college degree. Many educational alternatives can prepare you for a variety of successful careers. While these options might not equal the same level of education as a college degree, they provide you with a means to pursue your dream job.

Additionally, earning a college degree doesn't guarantee you'll find employment within the field you studied. According to the National Center for Education Statistics, studies from 2018 found that 80 percent of people with a bachelor's degree worked full time, while 72 percent of people with a high school diploma or its equivalent worked full time.
Pros and Cons of Going to College
There are several pros and cons of going to college, all of which you might want to consider when deciding whether or not college is right for you. Listed below are some of the top pros and cons of going to college.
5 Reasons Why You Should Go to College
You gain a variety of educational experiences. College allows you to explore different fields, enroll in elective classes, and develop an in-depth understanding of your major. The American college system is developed in a way that provides students with a well-rounded education by the time they've completed their degree programs.
You can explore your interests. College allows students to explore their interests, especially through elective courses. Many students' career paths are redirected through discovering unknown interests that are introduced through these elective courses.
You qualify for more career opportunities. Bachelor's degrees are a standard requirement for many lucrative careers. Students who earn their bachelor's degrees have more career opportunities available to them and are often employed over candidates without degrees.
Your degree will remain relevant. One of the most apparent advantages that college degrees have over lower-level credentials is that they remain relevant over time. Many certificates and certifications lose value as the related industry evolves. However, college degrees maintain their value, acknowledgment, and relevance.
You can earn a higher salary. A higher education results in a higher salary, which gives you a quick return on investment. Employers usually prefer employees with college degrees because of the value provided by their educational accomplishments. As a result, degree-holders typically earn higher salaries than non-degree holders.
5 Reasons Why You Shouldn't Go to College
You could end up in debt. Colleges are notorious for being expensive. Most students, particularly low-income students, can't afford the cost of college on their own and need some form of assistance. While financial aid is provided by the government, college students who don't qualify for it must turn to student loans, which puts them in big debt.
You have to spend four years in college. Typically, full-time students graduate college in four years. Additionally, a four-year degree isn't always enough to enter the career that you're studying for. Careers in education and medicine nearly always require additional education.
You might not end up using your degree. Many college graduates are discovering that their degrees aren't easily applied to their intended careers. This typically occurs because their ideal career requires an even higher education or because industries are beginning to favor experience over education.
You might struggle to gain financial stability. If you've covered your tuition with student loans, you can expect to spend the next few years paying them off. This can create financial stress and require you to live on a tight budget for a while.
You are not guaranteed a good job with a college degree. While a college degree increases your chances of landing a job and gives you an advantage over non-degree holders, it doesn't let you compete with graduate degree holders. As college graduation rates increase, master's degrees are becoming the new standard.
Alternatives to a College Education
Most careers require some level of higher education. However, college is not the only viable option. While a college degree is generally considered the standard, there are other alternatives such as trade schools, online courses, or bootcamp programs.
Trade School
A trade school is also known as a vocational school or technical school. It is a private or public postsecondary education institution that provides training programs to prepare students for a specific career. Trade schools are a less expensive and short-term alternative to college.

As a trade school graduate, you can work in many fields. Some of the highest paying positions for trade school graduates include paralegal, aircraft mechanic, cosmetologist, electrician, or plumber. Many entry-level and mid-level career requirements are satisfied by trade school credentials.
Community College
A community college, also referred to as a junior college, is a two-year college that awards graduates with associate degrees. Community colleges allow you to earn college credits but at a much more affordable cost. According to the National Center for Education Statistics (NCES), the average tuition of a community college is $11,389.

There are many career options available to community college graduates. Some positions include radiologic technologist, nuclear medicine technologist, radiation therapist, physical therapist assistant, dental hygienist, web developer, and occupational therapy assistant.
Coding Bootcamp
A coding bootcamp is a short-term intensive program that teaches students relevant skills, particularly for tech. They offer students a fast and affordable way to prepare for their desired careers. Similar to college, many bootcamps offer financial aid, scholarships, and payment plans. Most bootcamps also include career services to ensure graduates quickly secure jobs.

With a coding bootcamp certificate, you can work in a variety of industries, including IT, finance, healthcare, and manufacturing. Some of the jobs you can get include web developer, data analyst, business intelligence analyst, big data engineer, and forensic computer analyst.
Online Courses
Online courses are often offered by online institutions or organizations. Many of these online course providers are partnered with elite institutions like Harvard University, Stanford University, New York University, and University of California, Berkeley. Online courses offer students an affordable and flexible learning option.

Some of the positions you can assume with an online course include massage therapist, dental assistance, computer support specialist, bookkeeper, fitness training, and a variety of tech professions. Most online courses also provide financial aid, scholarships, and payment plans.
Apprenticeship
Apprenticeships are a method of learning where students get on-the-job training while earning an income. As an apprentice, you receive valuable experience, take courses, and earn a certificate upon completion. This option is especially ideal for anyone on a budget. The duration of the program varies depending on the industry but typically lasts one to six years.

To be an apprentice, you need to be 16 years or older and be willing to work full-time. The wage provided in an apprenticeship program widely varies depending on the industry and organization. Some of the apprenticeships you can pursue are for electricians, plumbers, carpenters, and tech professions.
Can You Get a Job Without a College Degree?
Yes, you can get a job with a college degree. There are alternatives to college, most of which are less time-consuming and more affordable. However, it's important to note that these alternatives do not match the level of education of college, nor do they qualify you for positions that require a bachelor's degree.
Highest-Paying Jobs That Don't Require a College Degree
There are many lucrative careers that you can pursue without a college degree. The table below outlines some of the high-paying career options, including the minimum education and average salaries.

| Job Title | Minimum Education | Average Salary |
| --- | --- | --- |
| Commercial Pilots | Community College, High School Diploma, Online College | $130,440 |
| Software Developer | Apprenticeship, Coding Bootcamp | $110,140 |
| Computer Security Analyst | Coding Bootcamp, Online College | $103,590 |
| Database Administrator | Coding Bootcamp, Online College | $98,860 |
| Registered Nurse | Community College, Trade School | $75,330 |
| Diagnostic Medical Sonographer | Community College, Trade School | $70,380 |
| Electrical Powerline Installer and Repairer | Apprenticeship, High School Diploma, | $68,030 |
| Radiologic Technician | Community College | $63,710 |
| Electrician | Apprenticeship, High School Diploma, Trade School | $56,900 |
| Paralegal | Community College | $52,920 |
Should You Go to College?
Whether or not you should go to college depends on your career goals. While college degrees are more valuable than alternative path credentials, they aren't required for a wide range of careers. If you'd prefer to pursue a lower level of education in exchange for the time and money saved, you can be confident that there will be plenty of career options available to you.
FAQ: Is College for Everyone?

Is College Really Necessary?
College is necessary if your career goal requires a minimum of a four-year degree. It will help you learn marketable skills, explore your interests, and build a professional network. However, if your career path does not require a college degree, you can just as effectively advance your education through bootcamps or online courses.


Is College Easy?
It depends on the student you ask and the field you're pursuing. College is known for consuming students' social lives, requiring them to complete lots of homework, and causing them to lose sleep to study. However, this isn't the case for all college students.


Is College a Waste of Time?
College is not a waste of time. It's a great option for anyone who wants and is able to pursue it. It's also required for specialized occupations. Even if you don't end up in a career that you studied for, the college experience allows you to develop a well-rounded education. 


Is It Okay If College Isn't For You?
Yes, it is okay if college isn't for you. There are several good alternatives that can efficiently prepare you for a variety of careers, some of which include trade school, coding bootcamps, and apprenticeships.