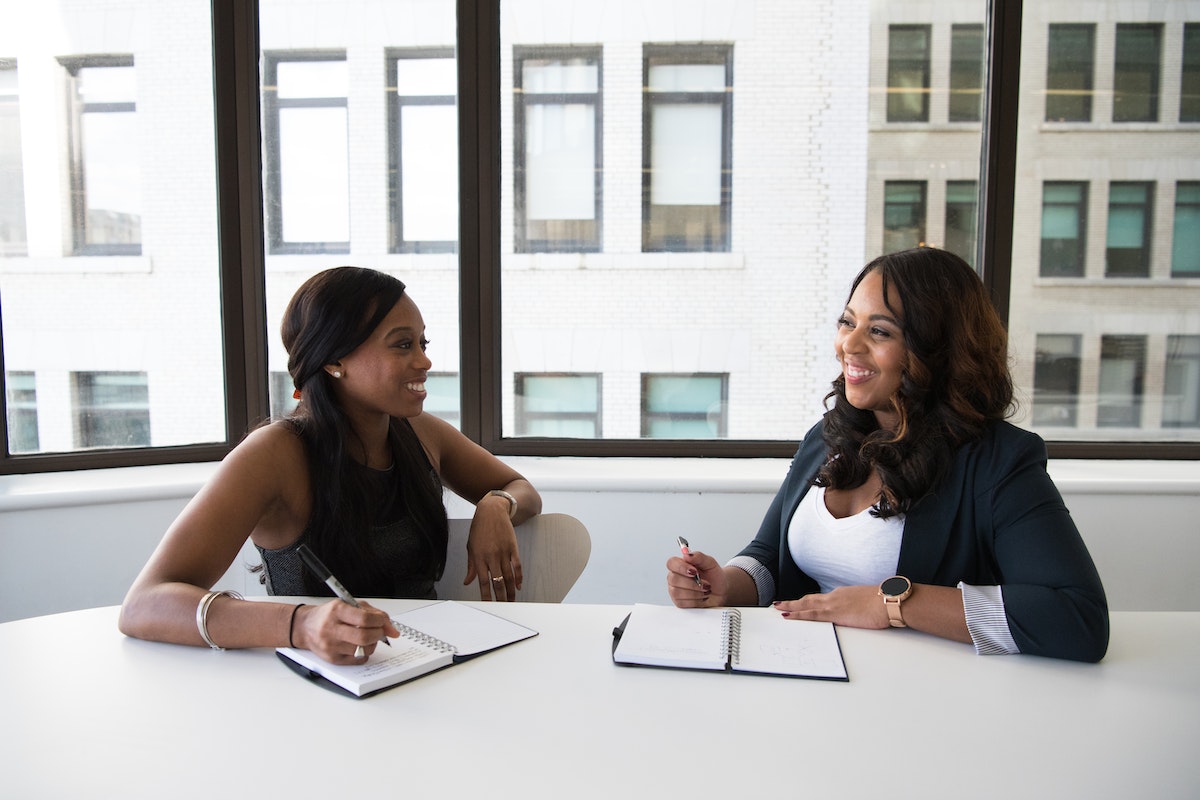 Top New Trends in College Career Services for the Future
Having a good student experience and a great support system is what leads to a college student's future successes, and college career services are a factor that can make the difference. College career services are oriented to offer career counseling to students who need help in deciding what they want to study that will lead to their future career.

New trends in college career services are affected by the new way of creating connections, which is why adopting a new paradigm is critical. In this article, we will explain the new and current trends that exist in college career services, as well as some of the trends projected for the future, the challenges in this profession, and the skills that a professional in this area must have.
What Are College Career Services?
College career services are one of the most important offices on campus that help students plan their careers. College career services are there to help with everything from student loans to guiding them to a good job upon graduation. Career services staff are there to create an impact in the university community.
College career services include career exploration, counseling, career planning, among other services that are intended to ensure students feel supported. As a college career services professional, your main goal in this role is to help lead students towards bright futures and facilitate student success.
What Is the Current State in College Career Services?
According to a report by the National Academic Advising Association, college career services are in the stage of connections and communities. At this stage, the entire university community is involved in employability. Students, faculty, alumni, families, and employers are all involved in the network of connections that must be created.

All of these changes are aided by technology, which has driven change in high-quality career services programs. However, these changes must focus on developing meaningful connections at the professional level between students and people in the workplace. Alumni play a critical role, but all parties involved must collaborate to make this happen.
Impact of Remote Work on College Career Services
Remote work has somewhat impacted the performance of college career services. However, efforts can and should be made to promote and improve these services to fulfill the current need. College career services have continued to have a great impact on students questioning their career path.

Connections with professionals, college graduates, and professors are of great importance for students. How these relationships are carried out with remote work is different in terms of face-to-face interaction, but they must continue to be encouraged so as not to abandon students in their job search process.
Top Challenges in College Career Services
There are some challenges currently faced by professionals in the college career services area. As these challenges arise, they must be faced head-on to ensure the institution is able to quickly adapt to the changing needs and requirements of the workforce. Employment resources are especially important to support students to navigate these changing times.

Marketing college career services. Spreading the word about the availability of university career centers is important in ensuring students are making use of these services. By marketing these services, the institution will maintain its level of positive career outcomes obtained by students. Developing competitive marketing is key in achieving these results.
Adopting new technology. The current generation of college students was raised with ample technology at their fingertips. It is necessary for institutions to adopt technologies that offer career services to expand their reach. The challenge is to take advantage of them and see them as an opportunity.
Changing connection methods. College career services must be prepared to meet the new needs of students in terms of connections. Career counselors must improve their resources and find better ways to help students in their career transition process through personalized connections. A college degree alone often isn't enough to land a good job.
Getting students excited about opportunities. It can be difficult to get young people interested in taking risks, being persistent, and being optimistic. However, this is all part of the process of making a career, so students need to be encouraged to try new things to build connections.
Establishing an ecosystem. By establishing an ecosystem in which both students and career services professionals are involved, a network can be formed in which they can connect and pursue opportunities. The success of this ecosystem lies in fostering a culture beyond seeing a career office as a place to visit once or twice before graduation.
What Are Some Future Trends in College Career Services?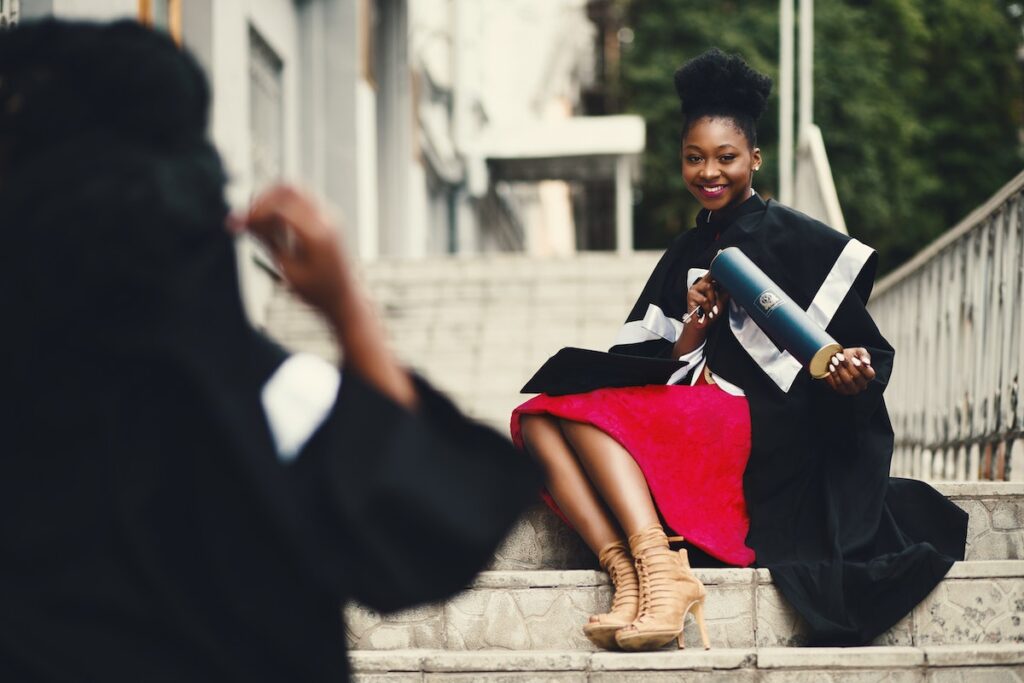 There are certain trends in college career services that are projected to take hold in the near future. Career services are betting on higher education students successfully facing a competitive job market. This next section delves into the new potential ways students can become successful professionals with the help of their university's career services offices.
Expand the University Network
By creating a broader university network, career offices will increase their capacity to offer students better service. This service should be geared to harness the power of a broad network led by trained staff.
Why Is This Trend Important?
Expanding the college network is important to get more, and better, job opportunities for students. The career opportunities that a college can offer its students during and after graduation are one of the main reasons for college career services.
Merging the Service
Previously, college career services reported to student affairs. However, in recent years many colleges have merged this department with other services. Some of these services include academic advising, advancement, alumni relations, and enrollment management.
Why Is This Trend Important?
Merging university career services helps to strengthen the programs that can be offered. It also encourages the creation of career teams that work to increase both employment opportunities and career services leadership.
Funding and Staffing
Colleges receive funding and staffing from college authorities and alumni donations. Thanks to these resources, more career services professionals are hired to help students prepare for life after graduation. Staffing is a crucial element of a successful career services center. According to ZipRecruiter, the average career counselor earns $53,274 annually.
Why Is This Trend Important?
The support of university authorities, alumni, family members, and staff in general, is of great importance to offer the best possible services to students. Financial support is essential to carry out activities and maintain a qualified and available staff to help students.
Student to Faculty Connections
The previous paradigm of connection was modeled by workshops and presentations delivered to students. There was a disconnect between students and faculty. Now, the paradigm has shifted to a model where connections between faculty and the college community are encouraged. College programs are becoming increasingly feedback-focused.
Why Is This Trend Important?
The paradigm shift causes students to realize and understand that career services are there to provide them with opportunities they might not have elsewhere. Career centers must make an effort to change the modalities of their programs to encourage connections, as the vast majority of programs focus only on a more traditional approach.
Create an Impact
Creating an impact on donors and faculty is a key tactic in attracting investments to make services more beneficial to students. Through collected data that proves the claimed results of student successes, it demonstrates the value of the institution. The annual report should be presented to diverse audiences in a more dynamic and impactful way.
Why Is This Trend Important?
The strategic goals of the college should be reflected through proof of career services post-graduate outcomes. The data presented are collected in a standardized way to be evaluated and to maintain the value of the institutions.
Essential College Career Services Skills for Today's Professionals
College career services professionals should possess certain skills that make them an asset to the campus community. Students should see this service as beneficial to their college experience and as something that can help them become university leaders. Below are five of the most important skills for a college career services professional.

Networking skills. Networking skills are an extremely useful skill to have in this profession. Career services develop activities like career fairs for students and cater to the ever-changing needs of professional industries. As industries change, career services must adapt to ensure they are fulfilling the needs of the students and are providing them with the proper opportunities.
Leadership. Institutional leadership is key in offering the best services and performance in career exploration. Being a leader as a college career services professional means harboring a welcoming and safe space for both faculty and students.
Creativity. As a career services professional, you may sometimes need to get creative when connecting with students. Creating innovative activities, offering career advice, helping students prepare for interviews, and fixing up their resumes is all part of the process of getting the student their desired career.
Emotional Intelligence. To be a career counselor, you must have emotional intelligence. This stage of life can be stressful for students, and the uncertainty can be overwhelming. When counseling students, you need emotional intelligence to build a connection and guide them toward the best opportunities.
Communication. Strong interpersonal skills are essential in this career. It helps you to properly aid students during this process by helping them connect with mentors in alumni relations. The alumni association often works hand-in-hand with career services to help students make meaningful connections, and even more so since moving to remote learning.
Current Trends in College Career Services: Take the Next Step in Your Career
As a college career services professional, it is your job to ensure the success of students in their future careers and current college programs. The promotion of these services seeks to increase the percentage of successful alumni, as well as build a reputation to increase enrollment within the institution.

The current challenges career services face are related to new ways of connecting. With some institutions still having to work remotely, student connections with potential employers is a huge challenge that online students face today. Career services come in to help with this, providing students with those connections and opportunities.
Trends in College Career Services FAQ

What percentage of college students use career services?

Between 50 percent and 60 percent of graduating students visit their university's career services offices. These visits are focused on clearing up career doubts and seeking help to put them on the right path.



What are college career services?

College career services exist to provide support to students. They are in charge of enrollment planning and career advising. They also help students plan for student loans, explore job market opportunities during and after graduation, and acquire the skills needed to succeed in their careers.



How do you engage students in career services?

Students are engaged in career services when these units are appropriately staffed and strategically located, both physically and online. These services should be tailored to students' needs, providing them with strategic plans and necessary tools to ensure their success.



Are college career services good?

College career services can be very useful if they are carried out by an appropriate staff that develops activities focused on the continuous advancement of students. Whether they are good or not depends a lot on how actual students use these services during their time at the university. Speaking with a career advisor can be a great way to plan out a successful future.