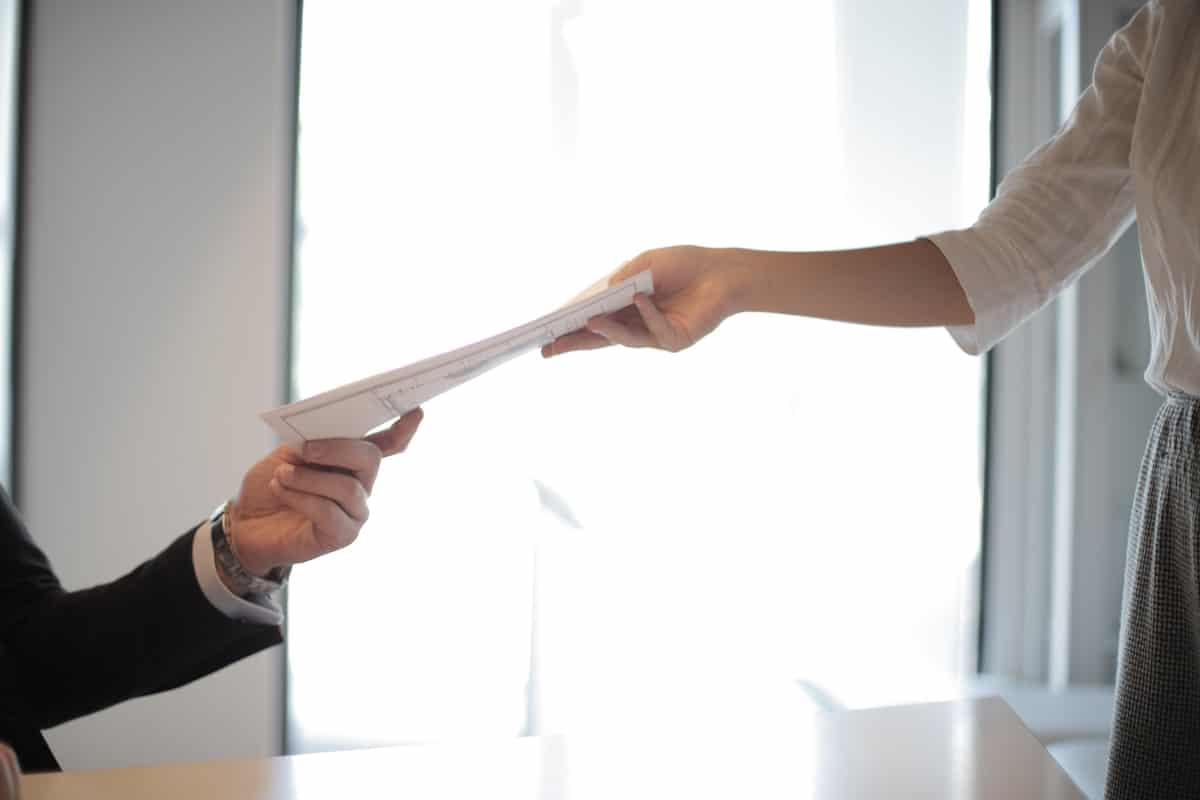 How to Write a Winning Resume
Well-written resumes are likely to catch the eye of the hiring manager and can help you land the job of your dreams. However, creating the perfect resume is not easy. In this article, we walk you through the process of writing a winning resume that highlights your strengths and relevant experience to maximize your chances of getting the job.
What Is a Resume?
Known as curriculum vitae (CV) in some places outside the United States, a resume is a document used by job applicants to showcase relevant skills and accomplishments. Resumes are a great way to tell potential employers about your skills and competencies, whether you are applying for a job as a computer programmer or for a marketing position.
Written in the right way, resumes can be instrumental in creating a great first impression. Resumes are often accompanied by cover letters when applying for jobs. Job candidates use these letters to express their interests and abilities in relation to the job. Below are some tips that can help you write a great resume to increase your chances of landing a job.
How to Write a Great Resume Step by Step
As a job candidate, you may find it challenging to write a winning resume. This is understandable. A resume has many details that have to be crafted with precision. Below, we walk you through every step of the process of creating a resume that will impress the hiring manager.
Step 1: Choose the Resume Format
Applications for different jobs require different resume formats, and some formats are better tailored to certain positions or professionals. Also, keep in mind that some employers instruct applicants to use a specific resume format when submitting a job application.
Reverse Chronological Resume
A reverse chronological resume starts with a candidate's most recent job and goes back to the very beginning of the individual's employment history. This format is widely used and is familiar to most employers.
However, this format has a few downsides. For example, it may expose gaps in your resume and present challenges when applying for jobs in a new sector. Finally, you should refrain from using this format if you are starting out or lack professional experience.
Functional Resume
A functional resume is designed to prioritize skills over experience. For this reason, this format is best suited for job seekers with notable skills and capabilities but that have only work for a short period of time in a given position or career.
Be careful when using a functional resume. Many recruiters don't like them because they don't tell the entire story of the candidate. Using a functional resume could end up reducing your chances of getting hired.
Combination Resume
As the name suggests, a combination resume combines aspects of a traditional resume with those of a functional resume. Taking the best of both worlds, this blend offers unique advantages. Consider using this resume if you have one to three years of professional experience.
On the downside, this format tends to make your resume longer than the others. This could work against your application as prospective employers typically prefer short and easy-to-read resumes. Not only that, but combination resumes tend to highlight career gaps and changes.
Step 2: Add Personal Details and Contact Information
Hiring managers use the contact details in their resumes to reach out to you during the hiring process. Your resume should include your name, personal email address, and phone number. 
Start by writing your full name in bold in a slightly larger font. Include your email address immediately after your name. You can also include your phone number and physical mailing address. Lastly, be sure to include a link to your professional website if you have one.
Step 3: Open Your Resume with a Well-Written Introduction
The introduction is the most important part of your resume as it grabs the attention of the reader. However, most job seekers struggle to write a compelling introduction.
There are different types of resume introductions that you can use. A common one is the resume objective, also known as a career objective. A resume objective is a statement consisting of two or three sentences in which you give a summary of your skills and experience and explain why you are applying for the position.
Other types of resume introductions include resume summary, a summary of qualifications, resume profile, and resume personal statement.
To write an eye-catching introduction, start by going over the job description to identify keywords related to your target job. Write your introduction with those keywords in mind and make sure to include your career objectives and strongest qualifications.
Step 4: Add Key Achievements and Highlight Relevant Work Experience
Next, add some of your most significant accomplishments when working for previous employers or clients. You don't want a laundry list: include only professional achievements that can be measured or quantified. Make sure these accomplishments are related to the job you are applying for and demonstrate your ability to deliver results.
You should also list any significant academic achievements if appropriate. Finally, remember to include a list of references in your document as they serve as proof of your employment history.
Step 5: Add Certificates and Other Relevant Education
Make sure to highlight the educational credentials that are most relevant to the job at hand. The easiest and most effective way to include this information is by creating a new section dedicated to them. Create a heading on your resume titled "Education and Certifications" or something similar. Underneath this heading, include all diplomas, degrees, and certifications in reverse chronological order.
Step 6: Highlight Soft and Technical Skills
Soft skills refer to personality traits that enable employees to navigate the office environment, collaborate with colleagues, and even lead a team. Common soft skills include time management, interpersonal skills, and leadership. On the other hand, technical skills are abilities and knowledge that employees need to perform a specific task.
To know what skills to include in your resume, start by looking at the job description and taking note of what the employer is looking for in a candidate. If you possess those skills, add them to your resume. You can consider using bullet points to improve readability.
Step 7: Add Other Relevant Information
After highlighting your skills, consider creating a section to include any other information that you think will make for a stronger job application. For instance, you could add a testimonials section. If you have an online presence, include a link to your personal website or social media profiles to show employers your work. This is also a good time to review the resume and add action verbs wherever possible.
Step 8: Work on a Cover Letter
A cover letter is a brief document that you submit alongside your resume or CV to summarise your professional background and tell the potential employer why you are the right person for the job or job title. Oftentimes, a strong cover letter can mean the difference between being rejected and getting the job.
Start your cover letter by introducing yourself. Mention your interest in the job you are applying for. Do not forget to discuss skills that relate to the job as well as any relevant roles you held in the past. Keep your cover letter to a maximum of one page.
Step 9: Style Your Resume
Make your resume is interesting to read by styling it. You can go for a minimalist approach or play around with different visual elements to create a composition that will catch the reader's attention.
Whatever you do, make sure not to do too much of it. A resume that's too colorful or flashy can put hiring managers off. If you are not sure where to start, look for some resume samples on the Internet. You will also find downloadable resume templates that you can use.
Step 10: Proofread Your Resume and Cover Letter
Before handing in your application, make sure to proofread your document. Spelling errors are some of the most common mistakes you'll find in a resume, and they are often the cause candidates are disqualified.
Having a close friend or a family member go through your documents is a good way to eliminate any grammatical error that may have slipped through. Getting a fresh set of eyes is never a bad idea.
Top Resume Tips
Writing the perfect resume is not an easy task. However, the following tips can help you take your resume to the next level and improve your chances of landing your dream job.
Stick to One Page
Remember to keep your resume short. Hiring managers don't take more than a few seconds to go through each resume. If your resume is too long, they won't have enough time to get too far. To keep it succinct, avoid using filler words, long sentences, and unnecessary information.
Use an Easily Readable Font
Your resume should be easy on the eyes. The font that you settle for will have a great impact on your document's readability, so avoid using anything extravagant. As a rule of thumb, consider using serif fonts. Some common fonts used in resumes are Times New Roman, Cambria, and Georgia.
Speak to a Career Expert
If you are struggling to put together a well-crafted resume and finding employment, you can consider speaking to a career coach. A career coach can help you draft a winning resume and give you the advice you need to ace your interview, secure the job, and set your career goals.
Consider Professional Writing Services
If you feel insecure about your ability to write a compelling resume, consider outsourcing the job to a professional resume writer. A professional resume writer can create an effective resume and offer some useful professional advice to boot.
If you are not willing to pay for the services of these professionals, you can always use a resume template downloaded from the Internet as the starting point for your resume. There are also different resume builders that you can use. Resume builders eliminate some of the legwork: just feed it your basic information and it will organize it for you.
Top Resume Resources
There are many online resources that can you lean on to create the perfect resume. Here, we take a look at some of the most useful ones.  
You don't always have to reinvent the wheel. If you are lacking inspiration when styling your resume, consider using one of the customizable templates on this site. Hloom has over 270 free resume templates that you can download and use.
This website has many templates ideal for people applying to entry-level positions. Most of the templates here have a modern and sharp look. Simply find the most suitable resume, download it, and edit it according to your needs.
Resume Genius is a professional resume website dedicated to helping job seekers submit great resumes. This website features many paid and free resumes. In addition, you can enlist the help of one of their staff to create a winning resume in just 15 minutes.
The Bottomline
Resumes and cover letters are an essential part of today's job application process, whether you are applying for a job in technology, finance, or any other sector. However, even the perfect candidate can struggle to write a compelling resume that highlights the relevant skills experience and that shows them in the best light.
Remember to give some thought to the format of your resume, open with a strong introduction, keep the whole document to a page, and watch out for any grammar errors. Following these tips as well as the other steps outlined in this article, you should be able to put together a resume that will impress any hiring manager and help you get the job.