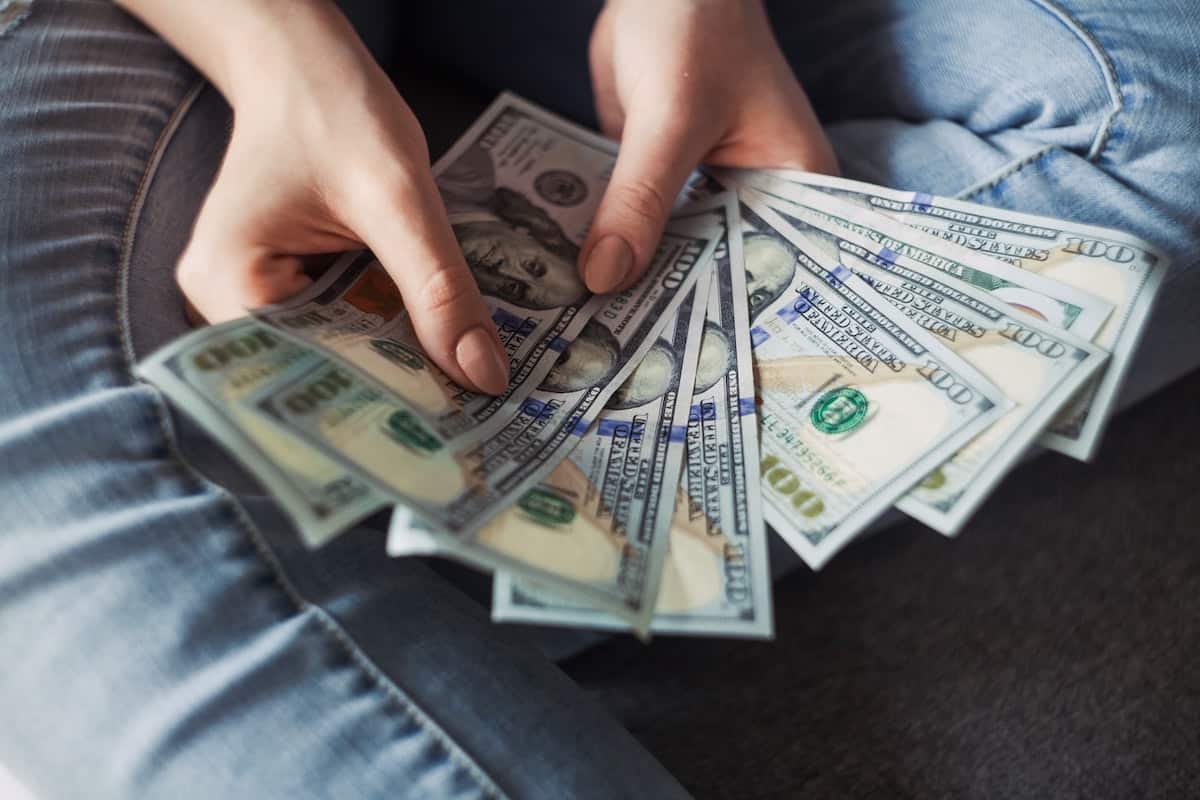 How Much Do Coding Bootcamp Graduates make? Bootcamp Salary Guide 2021
Coding bootcamp graduates can land several high-paying jobs in tech and go on to earn competitive salaries. In this article, we will cover how much coding bootcamp graduates make and how to get a job after a coding bootcamp. We will also include information on top tech companies that hire bootcamp graduates.
What Is a Coding Bootcamp?
A coding bootcamp is a tech institution that provides you with relevant tech skills within a matter of a few weeks to a few months. Coding bootcamps are great alternatives to traditional college degrees because they prepare you for entry-level tech roles at a lower cost.

Tech bootcamp programs cover an array of tech industry subjects and provide you with skills and education for a specific topic. Depending on your career goals you can learn data science, software engineering, cyber security, web design, FinTech, or product management.
These diverse programs allow bootcamp graduates to penetrate several lucrative industries and often include career services to help students land jobs and gain soft skills. You can become a web developer, software engineer, data scientist, or full stack developer after graduation.
Can You Get a Job After a Coding Bootcamp?
Yes, you can get a job after a coding bootcamp. Most bootcamps have a high job placement rate. Some bootcamps also provide job guarantee agreements where students get a full tuition refund if they fail to secure a job with a certain salary threshold after six months of graduation.

Flatiron School has a global placement rate of 86 percent for both its online and on-campus graduates. Similarly, General Assembly reports that 90.5 percent of its full-time seeking students got a job within 180 days of graduation. Coding bootcamp graduates work at several Fortune 500 companies including Google, Facebook, Amazon, Dell, and Microsoft.

This job placement rate isn't only limited to the above-mentioned bootcamps but is an outcome for most top coding bootcamps. This is a result of in-depth career placement services. Several bootcamps offer resume critiques, portfolio development assistance, interview prep, and employer networking opportunities.
What Bootcamps Have the Highest-Earning Graduates?
The average starting salary for a bootcamp graduate without a degree is $75,000. Graduates can find full-time jobs in web design, software engineering, data analysis, network administration, and business analysis.

In its 2020 software engineering immersive program outcome report, Hack Reactor reported that 84.3 percent of its graduates reported an average compensation rate of $80,000 per year. It further mentions that their graduates work for companies like IBM, Uber, and Tesla.

Flatiron School reports an average salary of $74,962 for its 2020 U.S. campus graduates. Thinkful's 2019 outcome report states that 30 percent of its data analytics and 64 percent of its data science students with in-field jobs reported earning between $70,000 to $90,000. However, your median income will vary depending on your bootcamp education, reputation, and location.
What Companies Hire Coding Bootcamp Graduates?
Coding bootcamp grads can get entry-level full-time positions in a lucrative tech company upon completing their studies. Below is a list of potential employers and tech careers for a bootcamp graduate.

Google. Google is a global tech leading company that many job seekers dream of working at. A tech position at the company comes with a competitive salary package and ample innovation opportunities. Several bootcamp graduates from Thinkful, Hack Reactor, and BrainStation work for this tech giant as software engineers.
Shopify. Shopify is an eCommerce host that allows users to set up and manage their online businesses on the platform. It is a billion-dollar firm that is known for its start-up culture and exciting opportunities for careers in tech. Bootcamp graduates from BrainStation and Lighthouse Labs, work as UX developers and front end developers at Shopify.
Microsoft. Microsoft is a tech giant that provides cloud, operating systems, gaming, and mobile application solutions. Working at Microsoft enhances your overall candidacy and opens up several exciting career possibilities.
Employees at this company earn competitive wages and get in-depth innovative and technical skills. Bootcamp graduates from BrainStation and App Academy can get a full-time job as a software engineer at this company.
Apple. Apple is a tech hub that develops mobile applications, iOS, and electronics. This company is a great portfolio enhancer and gives you the opportunity to work with current and innovative technologies. Bootcamp graduates can work as mobile developers, technical specialists, and product designers for this company.
IBM. IBM is a global tech corporation that provides computer hardware, software, and cloud-based technology solutions. Working at IBM comes with ample job growth and a great compensation package. Graduates from Flatiron School, Thinkful, Galvanize, and General Assembly work at IBM as software engineers, data scientists, and database administrators.
Best Entry-Level Jobs for Bootcamp Graduates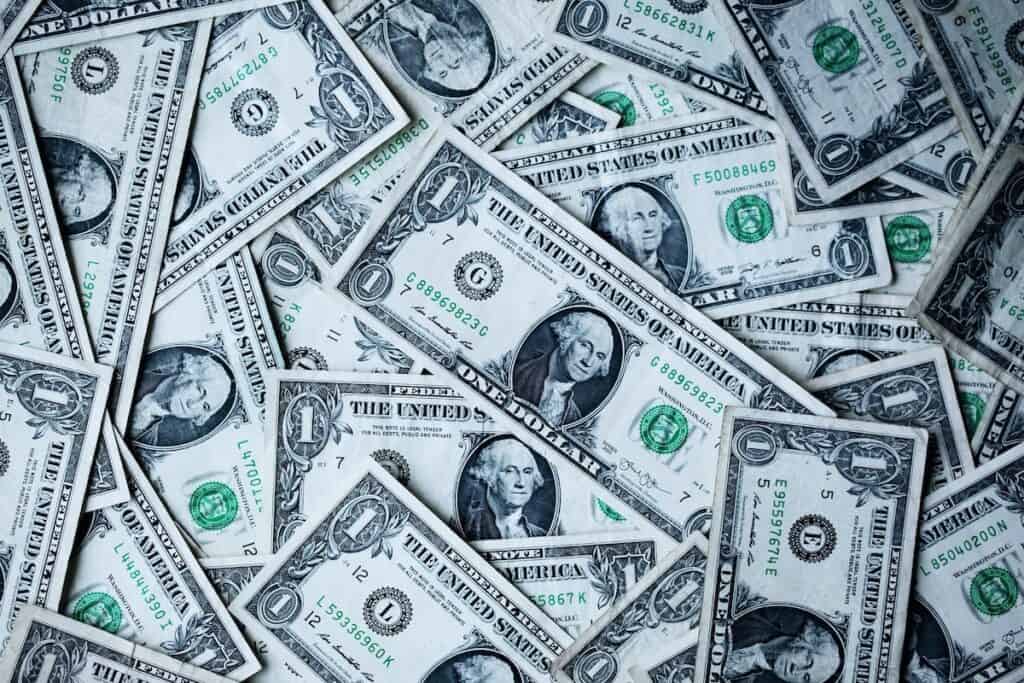 Below are some of the best entry-level jobs for bootcamp graduates in the technology field. Keep reading to find each job's average starting salary and job description.

| Job Title | Entry-Level Salary | Median Salary |
| --- | --- | --- |
| Software Product Manager | $79,963 | $98,773 |
| Full Stack Software Developer | $65,589 | $78,945 |
| User Experience Designer | $64,580 | $76,816 |
| Backend Developer | $61,042 | $82,166 |
| Front End Developer | $60,801 | $75,530 |
| Data Analyst | $56,537 | $61,881 |
| Junior Developer | $53,803* | $53,803* |
| Web Developer | $50,629 | $60,307 |
| Digital Marketing Manager | $47,828 | $68,219 |
| Web Designer | $43,695 | $51,997 |
*Junior developer entry-level salary is the same as its median salary
Software Product Manager Software
A software product manager is a product and UX/UI design team leader who manages and monitors customer needs and experience aspects of a product. They are responsible for envisioning a product that matches both the users' and clients' expectations.

They also conduct data analysis on target users, industry trends, and competitor performance to launch an optimal product. You can attend a product development, UX/UI design, or software engineering bootcamp to kickstart this career. You will need additional years of industry and managerial experience to qualify for this role.
Full Stack Software Developer
Full stack developers are software developers who are experts in both front end and backend development. They are responsible for programming and designing the architecture and UI of various platforms. Depending on your tech role you can work with web pages, databases, mobile applications, and computer software.

You will need to master coding, application development, and software engineering skills to succeed at this job. Fullstack Academy, Coding Dojo, and Flatiron School are amongst the top coding bootcamps that will help prepare you for a job as a full stack developer.
User Experience Designer
User experience designers are responsible for designing a product that provides an optimal experience to the end users. Some of their job duties include user research analysis, usability testing, product functionality testing, and data analysis.

This career path requires many soft and technical skills including UX/UI design, data analysis, interpersonal, and web development skills. Several top bootcamps including Flatiron School, BrainStation, General Assembly, and Springboard offer UX design courses.

Backend Developer
A backend developer is responsible for coding and designing the backend architecture of web applications. Some of their duties include maintaining, debugging, troubleshooting, and testing the backend application.

You need to master programming languages such as JavaScript, Python, Java, and C# to be proficient in this job. A bootcamp graduate can land an entry-level backend development job and move up to senior developer roles.
Front End Developer
Front end developers design and develop the aesthetics and functionality of the front end of a web page. Your job duties include optimizing user experience and user interface design and enhancing the visual design of a web page using HTML, CSS, and JavaScript. You can attend Code Academy, CareerFoundry, and Lighthouse Labs to learn this subject.
Data Analyst
A data analyst is a data science position where you collect, maintain, organize, analyze, and interpret data. Some responsibilities include analyzing data to increase business productivity and maintaining databases.

Data analysts fall under operation research analysts professions and have a high job outlook rate. According to the US Bureau of Labor Statistics (BLS), the projected job outlook for operation research analysts is 25 percent between 2020 to 2030. Look into General Assembly, Thinkful, CareerFoundry, and Springboard to find the best-suited data analysis course for you.
Junior Developer
The primary duties of a junior developer are writing and maintaining software code and architecture. You can directly pursue a junior developer role as a bootcamp graduate without having to acquire additional industry experience, as it is an entry-level role.

Job responsibilities also include implementing software upgrades, debugging and troubleshooting applications, and assisting senior developers to create an optimal product. Two to three years of job experience paired with your bootcamp certificate can help you land a senior software development role.
Web Developer
A web developer is responsible for programming and designing a website. They are also responsible for maintaining, debugging, and testing a website's code. As a web developer, you are required to learn JavaScript, CSS, Python, HTML, and Ruby.

According to BLS, the job outlook rate for web developers between 2020 to 2030 is 13 percent. You can earn a higher salary with a few years of design and tech experience. Look into BrainStation, Ironhack, Le Wagon, and Coding Dojo to find some of the top web development bootcamps to give you a competitive edge.
Digital Marketing Manager
The field of digital marketing continues to become more crucial to a company's sales and ROI success. The role of a digital marketing manager is to create marketing campaigns, advertising, and social media strategies for a company and its product.

Their responsibilities include enhancing marketing techniques by conducting market research and generating sales by driving website traffic through digital marketing. You can attend BrainStation, Thinkful, and General Assembly to pursue this career. However, you will need two to three years of marketing and managerial experience to qualify for this role. 
Web Designer
Web designers are responsible for designing a website's layout and functionality. Their job duties include enhancing a website's speed, improving UX/UI design, and optimizing the website's scalability features. They are also responsible for conducting regular website testing and implementing software upgrades.

You will need to master HTML, CSS, UX/UI design, product design, visual design, and software performance testing to succeed in this job. Noble Desktop, BrainStation, Ironhack, Flatiron School, and Thinkful are some of the top web design bootcamps.
What Factors Affect Post-Bootcamp Salary Potential?
There are several factors that affect post-bootcamp salary potential including field experience, company, job designation, location, and subject specialization. The average salary will be higher for college graduates with a bachelor's or master's degree who attend coding bootcamps to enhance their skills.

The compensation rate for a bootcamp graduate with a high school degree will be significantly lower, as they can only qualify for entry-level positions. The bootcamp's curriculum also plays a crucial role in determining your potential salary.

If you attend a foundational bootcamp, your salary rate will be lower compared to an advanced course bootcamp graduate. Your location is another factor that influences your potential salary. If you land a tech position at high-paying locations including San Francisco, Austin, San Jose, and Silicon Valley, then your salary package and job growth will be high.
How Can You Earn a Higher Salary After a Bootcamp?
There are several professional resources you can employ to earn a higher salary after a bootcamp. Graduating from a top bootcamp might not suffice in today's competitive tech job market. Acquiring a college degree before attending a bootcamp is one way of gaining a higher salary.

You can also get professional certifications, acquire relevant industry experience, and specialize in an in-demand subject area to boost your resume and salary. For instance, if you work at an entry-level cyber security position, you can get a COMPTIASecurity+ or CISM certification to move up the career ladder and earn a higher salary after attending a bootcamp.
Are Coding Bootcamps Worth It?
Yes, coding bootcamps are worth it if you want an affordable and short-term education that will help you kickstart your career in tech in a matter of months. Bootcamps are becoming a popular form of education that provides you with in-demand skills training and career services.

Today, bootcamp graduates have found lucrative job opportunities at fortune 500 companies including Google, Amazon, Microsoft, Facebook, and IBM. They have penetrated multiple in-demand and high-paying tech fields including data science, cyber security, software engineering, and product development.
Salary After Coding Bootcamp FAQ

What is the average salary for a coding bootcamp graduate?
The average annual salary for a coding bootcamp graduate is $75,000 per year. However, the average salary will differ depending on your location, subject specialization, previous experience, qualifications, and place of employment. 


Can coding bootcamp graduates get a job?
Yes, coding bootcamp graduates can get several entry-level positions in tech after graduation. They can become a web designer, software developer, data analyst, UX/UI designer, digital marketer, or software engineer.  


Do coding bootcamps help you get a job?
Yes, coding bootcamps help you get a job. Along with skills training, most bootcamps also offer extensive career placement services. These services include resume critiques, interview prep, mock interviews, employer networking opportunities, and portfolio development assistance.

Can I get a job at a top tech company after graduating from a coding bootcamp?
Yes, you can get a job at a top tech company after graduating from a coding bootcamp. Bootcamp graduates from Flatiron School, General Assembly, Thinkful, and BrainStation work at top tech companies including IBM, Google, Facebook, and Microsoft.