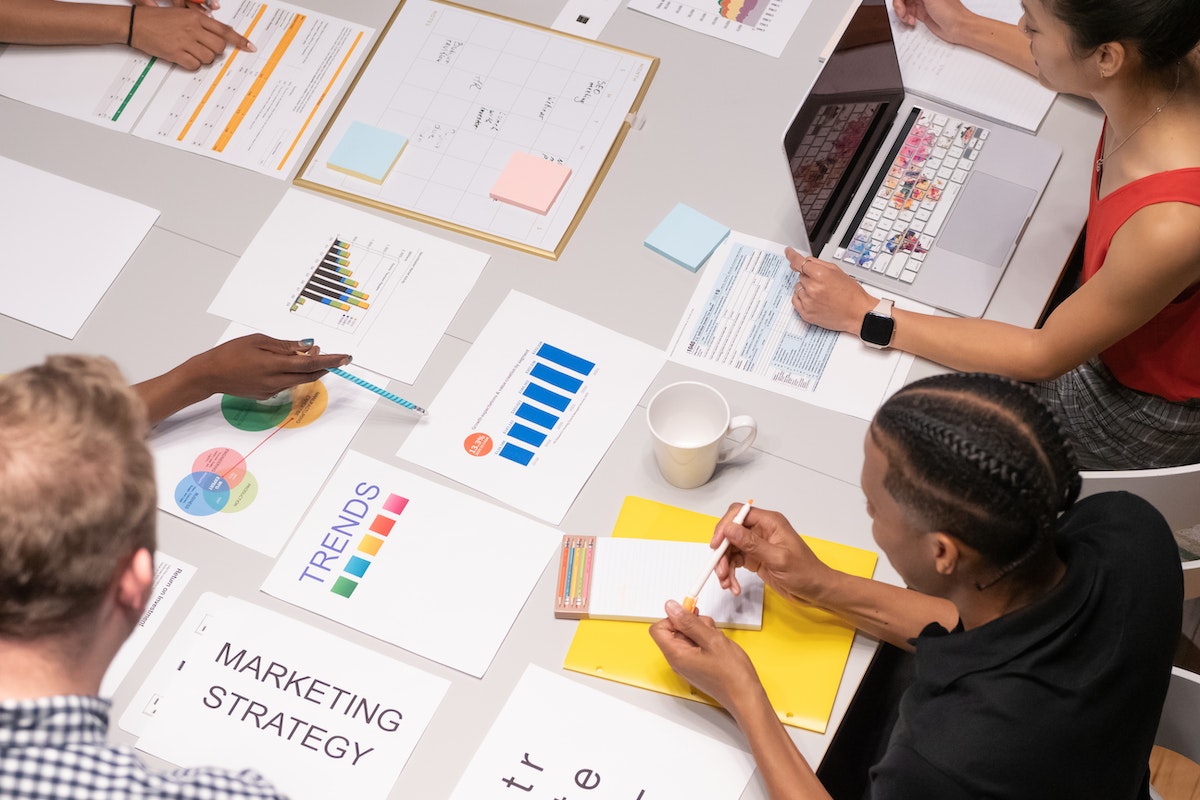 How to Learn Marketing Strategy: Find the Best Marketing Strategy Training Courses
Growing a business is no walk in the park. Some say it takes hard work, while others say it also takes luck. In this article, we will look at how you can learn marketing strategies by reviewing some of the best courses and training as well as additional online and printed resources.
What Is a Marketing Strategy?
You can't expect to win a game without a game plan, and a marketing strategy is equally as essential. A business will design its marketing plan to turn prospective consumers into regular customers.

A marketing strategy will detail a company's goals and objectives. It will include plans for key brand messaging, product placement, and customer demographics.

The goal of marketing is to sell your product or service to a large audience. Marketing in a digital world presents many challenges and opportunities for strategic product marketing.
What Are Marketing Strategies Used For?
Through social media platforms, you can grow your brand's awareness, drive traffic to your website, and promote your business. Using email marketing, you can send commercial messages that can help drive sales and build customer loyalty. We have included descriptions of several different types of marketing strategies below.

Social media marketing. Social media marketing involves promoting products and services using platforms like Facebook, Twitter, LinkedIn, and Instagram. In these campaigns, you will define your target audience and create strategies to market products effectively.
Viral marketing. In this type of marketing, the goal is to get customers to share information about products and services to make a product viral. Social media platforms are typically used for this type of promotion.
Earned media/PR. This type of marketing involves using outside resources, like news agencies, to publish information about your products and services.
Paid media advertising. In this strategy, a company will pay for external advertisements, branded content, or social media posts.
Email marketing. In email marketing, an email is sent to a group of people to bring in customers. The emails will usually include information about your products, promotions, and sales.
Types of Marketing Strategies
There are two main types of marketing strategies: B2B (business to business) and B2C (business to consumer). The needs of your business will determine which strategy you should use.
B2B Marketing
B2B marketing is marketing by one business targeting another business. In B2B, a company sells its products and services to other companies.
B2C Marketing
In B2C marketing, your company sells products directly to consumers. This can be done by directing them to a client's company website, or social media pages.
Learning Marketing Strategies
Learning marketing strategies is a great way to take your business to the next level. Students who enroll in marketing strategies courses may find work as marketing specialists, marketing consultants, or digital marketing strategists at some of the top companies in the world.
How Long Does It Take to Learn Marketing Strategies?
It can take anywhere from hours to years to learn marketing strategies, depending on your goals. Many courses provide complete marketing strategy guides that can be viewed or read in just a few hours. But there are also college marketing degree programs that will take two to four years to complete.
How to Learn Marketing Strategies: Step-by-Step
There are many steps to learning marketing strategies, from enrolling in a marketing strategy course to gaining professional experience and certificates. Take a look at our step-by-step guide below so that you can get on your way to learning marketing analytics and strategies.

Enroll in a marketing strategy program. Enrolling in a marketing strategy program, whether it is offered online or in-person, is the first step to kick-starting your marketing career. Many higher education institutions offer bachelor's and master's degrees in marketing. In these programs, the emphasis is on teaching current marketing trends and strategies. The courses will teach students to develop creative marketing strategies that they can later apply directly to their careers.
Earn relevant licenses. Even though you have learned about marketing strategies in your course or college degree, you may also want to earn some additional certifications. Having these will give you an upper hand when applying for jobs.
Apply for jobs. After gaining your degrees and certifications in marketing strategy, it's time to enter the real world. Start researching companies you want to work for, and begin the application process. Make use of online job boards like LinkedIn, Indeed, Monster, and Jobvite to find openings in the field.
The Best Marketing Strategy Courses
Many US universities offer world-class digital marketing strategy programs. Some of these are short courses, and others are undergraduate and graduate programs.
In-Person Marketing Strategy Classes
Below are some in-person marketing classes that will help you get a stronger grasp on the field of marketing strategy.
Where: Temporarily online due to COVID-19
Time: 5 days to 12 weeks
Prerequisites: None
Price: $3,495
This mini MBA program offered by Rutgers University will empower you to think strategically to create effective digital strategies. With the skills learned in this digital marketing course, you can improve the overall performance of your organization.
Where: Temporarily online due to COVID-19
Time: 2 days
Prerequisites: None
Price: $4,100
This course offered by MIT is designed to teach the modern rules of learning Internet marketing. It covers a range of topics, including search engine marketing, social network marketing, multichannel experiences, and A/B testing.
Online Marketing Strategy Courses
Many universities all around the US offer online courses in marketing. Let's look at some of the online digital marketing strategy courses you can take if in-person classes aren't for you.
Where: Online
Time: 2 months
Prerequisites: None
Price: $3,600
This online program covers digital marketing in detail. It will equip you with marketing strategies and frameworks you can implement at your current workplace. The course also covers digital, mobile, and emerging technologies in digital marketing.
Where: Online
Time: Self-paced
Prerequisites: None
Price: $3,195
This online course offered by Duke University will enhance your existing digital marketing skills and provide you with all the tools you'll need to pursue a career in marketing.
Where: Online
Time: 3-6 months
Prerequisites: None
Price: $995-$1,895
The University of Georgia offers three different certificate courses for those looking to boost their marketing careers.

Digital Sales and Marketing Basics. This three-month course is for professionals seeking a higher level of knowledge about sales and marketing.

Digital Marketing for Marketing Professionals. This six-month course is for existing professionals who wish to advance their skills in marketing. It covers topics like SEO, web analytics, and PPC marketing.

Digital Marketing for New Media Professionals. This six-month course is designed to teach marketing and media professionals the fundamentals of marketing. Some topics include email marketing, mobile marketing, content strategy, and social media marketing.
Free Marketing Strategy Courses
Many universities and online resources offer free online courses that you can enroll in at any time. Here are some marketing strategy courses that will help you get educated at no cost.
Where: Online
Time: Self-paced
Prerequisites: None
Price: Free
In this free course offered by HubSpot, you will learn how to develop and launch effective social media strategies for your business. You will also learn how to build a social media strategy that will directly reach your target audience. This free course will give you all the knowledge necessary to leverage the power of social media to help your business succeed.
Where: Online
Time: Self-paced
Prerequisites: None
Price: Free
This free course is offered via massive open online course provider Udemy. It will provide you with essential SEO tips and tricks, including SEO strategy development, site audits and structure, keyword research basics, on-page SEO fundamentals, and SERP features.
Where: Online
Time: Self-paced
Prerequisites: None
Price: Free
This free email marketing course offered by HubSpot will teach you the fundamentals of the practice. You will learn how to create successful strategies to use newsletters and email updates to better market your business.

You will also learn about email segmentation, contact management, and marketing deliverability. Hubspot also offers a free email marketing tool that can help you practice the skills you have learned. This will help solidify your newfound knowledge and provide you with practical experience.
Where: Online
Time: 19 hours
Prerequisites: None
Price: Free
This free Coursera course will teach you content marketing strategies to help students learn how to implement the core content marketing strategies needed to make your business profitable.
Best Marketing Strategy Books
Reading is a great way to boost your knowledge when learning a new skill. As an aspiring marketing strategist, many books can help you learn more.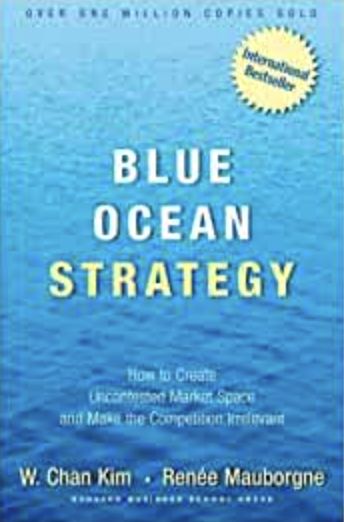 Blue Ocean Strategy focuses on tapping into new markets for growth instead of following the competition. In today's world, there is intense competition between companies. Blue Ocean is a witty, engaging book that teaches the reader essential skills for business success.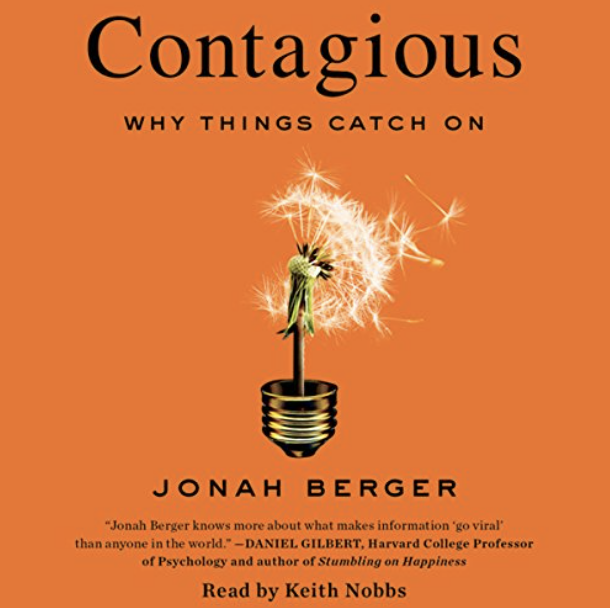 Contagious will help you build strong marketing plans for your product or service. The book also focuses on the importance of using word of mouth in your marketing.

Professor Jonah combines groundbreaking research with powerful stories. In his book, you will learn about how certain famous brands achieved their success, how campaigns go viral, and how to tap into the right market for your brand. The book also provides tips on how to design advertisements.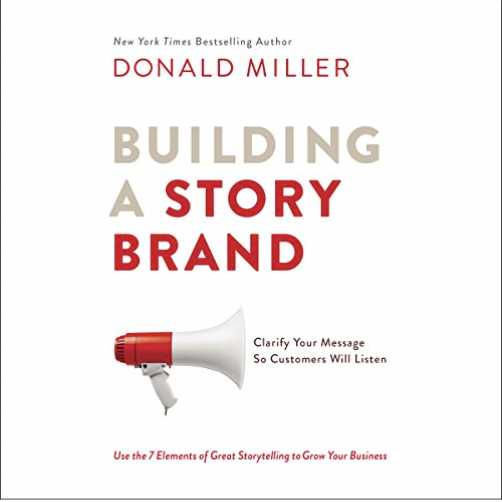 Building a StoryBrand provides the perfect solution to the struggles faced by business owners, including tips on how to get an advantage over your competitors.

The book lists seven major types of stories that human beings respond to and what compels us to make certain purchases. Miller also details effective messaging strategies for use on business websites and social media pages, and in emails.
Online Marketing Strategy Resources
Here are some resources to help you get the tools you need to grow in the marketing industry.

This website covers major aspects of SEO including keywords and link building.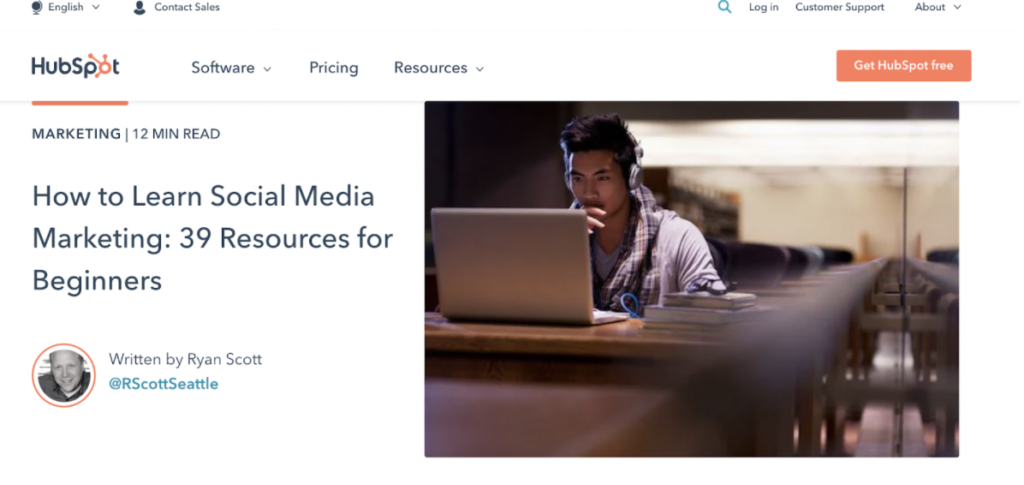 The Hubspot blog provides 39 different resources to help you create effective social media marketing campaigns.


The Oribi blog is an extensive guide if you want help creating successful content marketing strategies.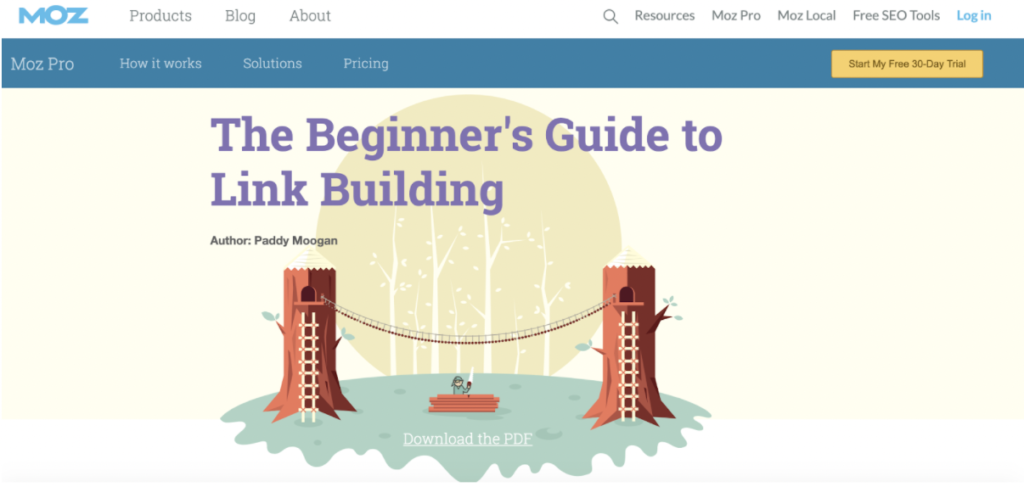 Moz's beginners' guide to link building will give you the information you need to organize the links you need to improve your website's marketing strategies.
Should You Study Marketing Strategy?
According to the US Bureau of Labor Statistics, employment in marketing will rise by 6 percent over the next decade, a slightly higher rate compared to other occupations.

Advertising, promotions, and marketing campaigns will continue to be essential for organizations as they seek to expand their share of the market. Professionals in the industry must use their expertise to create functional tactics for all kinds of businesses.

When learning marketing strategies, you will develop relationships with a brand's existing customers and will influence decisions that can make or break the company.

By taking marketing strategy courses and reviewing some of the suggested resources above, you will gain experience, insight, and practical skills.