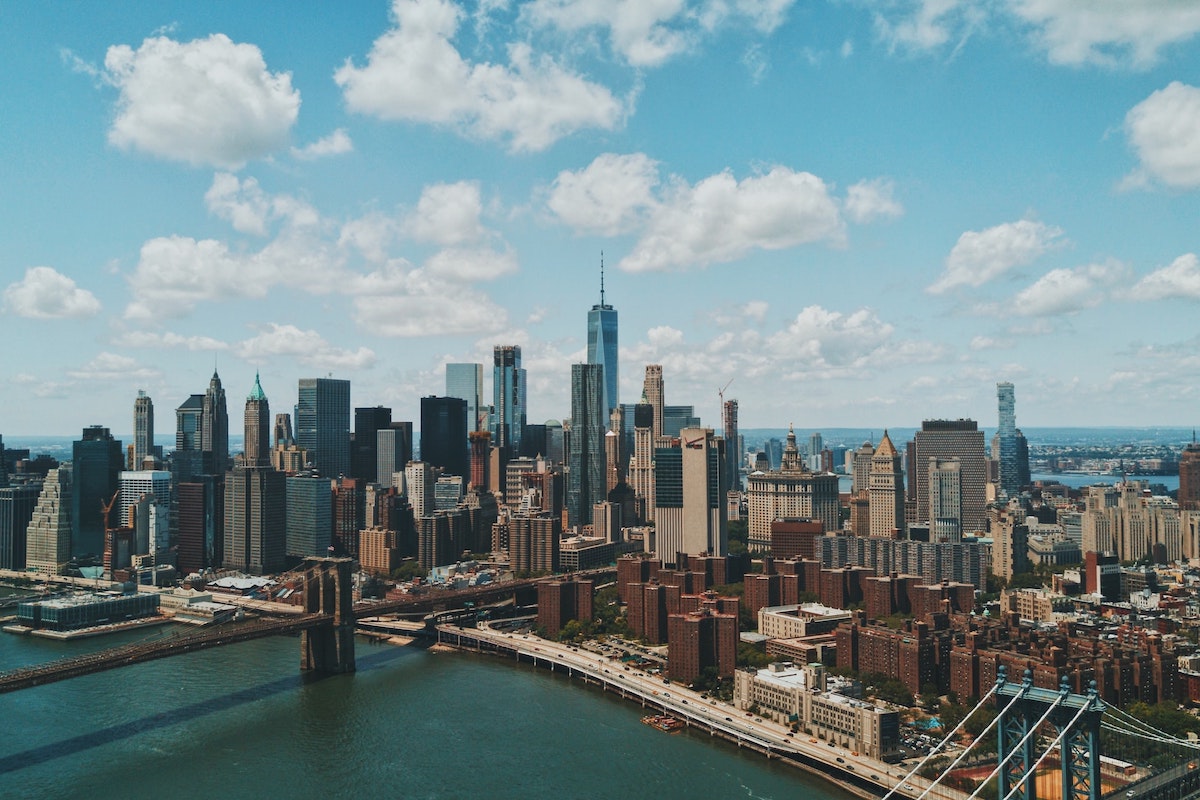 SEO Classes in NYC: Marketing Strategies for Individuals and Small Businesses
New York City is home to a diverse range of arts, sciences, technology, and business fields. This city will surprise you with new concepts and ideas everyday.

The SEO world has reached a global level, where businesses and companies are realizing the importance of incorporating SEO strategies in their work.

If your business is new to the SEO world and you want to gain further knowledge in the field, you have come to the right place.

In this article, we will share some of the best SEO classes in NYC. Once you enroll in these classes, you will learn various SEO strategies like improving your ranking in search engine results pages, boosting website traffic, or showing up in local search results.
SEO: The Basics
Search engine optimization (SEO) is the practice of improving the quality and quantity of traffic to your web page. The goal is to gather better visibility of the pages of your website so more people can visit your content and you can increase sales.

Optimization results in better organic and relevant outcomes on search engine results pages (SERPs).
SEO Classes in NYC
SEO classes teach students to dive into one or many aspects of search engine optimization. The classes teach you how to craft a good keyword research strategy to increase your audience.

However, keep in mind that learning SEO and practising SEO is not an easy task. The concept is complex both in theory and practice as it involves ever-changing rules and algorithms. Google is the final judge of these rules and we, as users, have to abide by these rules to get the best results.

Let's take a look at some of the best SEO classes in NYC.
Noble Desktop offers a variety of SEO courses. The courses will teach you how to optimize your site for search engines and outrank your competitors. This involves learning to conduct keyword analysis, building a backlink profile, optimizing your content, and more.

SEO Bootcamp is a 12-hour course for $650. It is a two-day bootcamp that will help you familiarize yourself with the fundamentals of SEO. In addition, you will receive hands-on training and lessons in search engine optimization and competitive keyword analysis.

SEO Level 1 is designed for business owners, marketers, and front end developers who want to enhance their marketability.
This workshop is for entrepreneurs and business owners who would like to drive more traffic to their website. It is also a great class for digital marketers who are looking for strategies to expand their online recognition. This workshop is also suitable for individuals who are interested in starting a career in SEO.

The workshop covers the following topics:

Drivers of online traffic and the importance of SEO
How search engines work and an introduction to SEO
Keyword Research + Competitive Analysis
On-Page Optimization
Off-Page Optimization
Link Building Strategies
SEO Tools
SEO vs SEM
Q&A
Captivate offers SEO training classes and workshops that are designed to teach you the skills needed to launch a successful SEO campaign. As a business owner or a marketing professional, you can use these classes to get higher rankings and enhance your skills to start an amazing SEO career.

Captivate also offers two-day training workshops that provide a detailed and step-by-step process to deliver effective SEO results.

The online SEO training is ideal for beginners and provides in-depth training for higher rankings.

The online class will teach you:

Industry & Competitive Analysis
Keyword Research
Keyword Selection
On Page Optimization
Off Page Optimization
SEO Tools
The academy offers various SEO classes including 5 Day SEO Mastery Class, 2 Day SEO Essentials Class, and 3 Day SEO Advanced Techniques Class. The cost of these classes range from $797 to $2,497.

The academy's training workshops are designed to teach advanced SEO techniques for designing top-ranking websites. Students can gain considerable experience after only a few hours of personal hands-on instruction from SEO experts.
Certstaffix Training public classes are instructor-led. Certstaffix offers a variety of seo courses in NYC. These are available online and can be attended from the comfort of your home.

The public classes offer crucial SEO techniques for businesses and online marketers. The hands-on search engine optimization online course covers the basic concepts and trends of SEO.

Students will learn day-by-day strategy for developing, managing, and measuring a successful SEO plan.

Some of the topics included in the public course are:

Analytics and Goals Baseline
Assessment Basic Site Optimization
Building Content for Links and Engagement Competition
Keywords
Link Building
Local Search Research and Development
Selling Through Search
Set Up Your Paid Search Account
Site Structure Improvements
Social Media Marketing
This is an online 3hrs/week course with a cost of $3,250. BrainStation's Online Search Engine Marketing course is designed to help businesses and working professionals enhance their skills and stay on top of the search engine game.

The intensive online classes are led by experienced instructors who teach cutting-edge technical SEO concepts and techniques. Students learn to apply these teachings through hands-on practical experience.

In this course, you will:

Build and develop a comprehensive SEM plan for a brand of your choosing
Learn how to increase web Traffic
Create and measure targeted search marketing ad campaigns that drive traffic
Develop a Standout Portfolio
Work with Industry Leaders
Conclusion: SEO Classes in NYC Are the Key to Exposure
If you live in New York, use some of the resources listed above to enroll in SEO classes. Some of these classes are available on site and also online. However, due to COVID-19, most classes have been shifted to remote only.

As a business owner, entrepreneur, or a marketing specialist, learning SEO tools and strategies is not just recommended but also crucial.

Today's age of digital marketing requires businesses to have an upper hand over their competitors.

Applying SEO tools to your business is one of the best ways to excel in your domain. You want to make sure you are visible to your existing and potential customers.