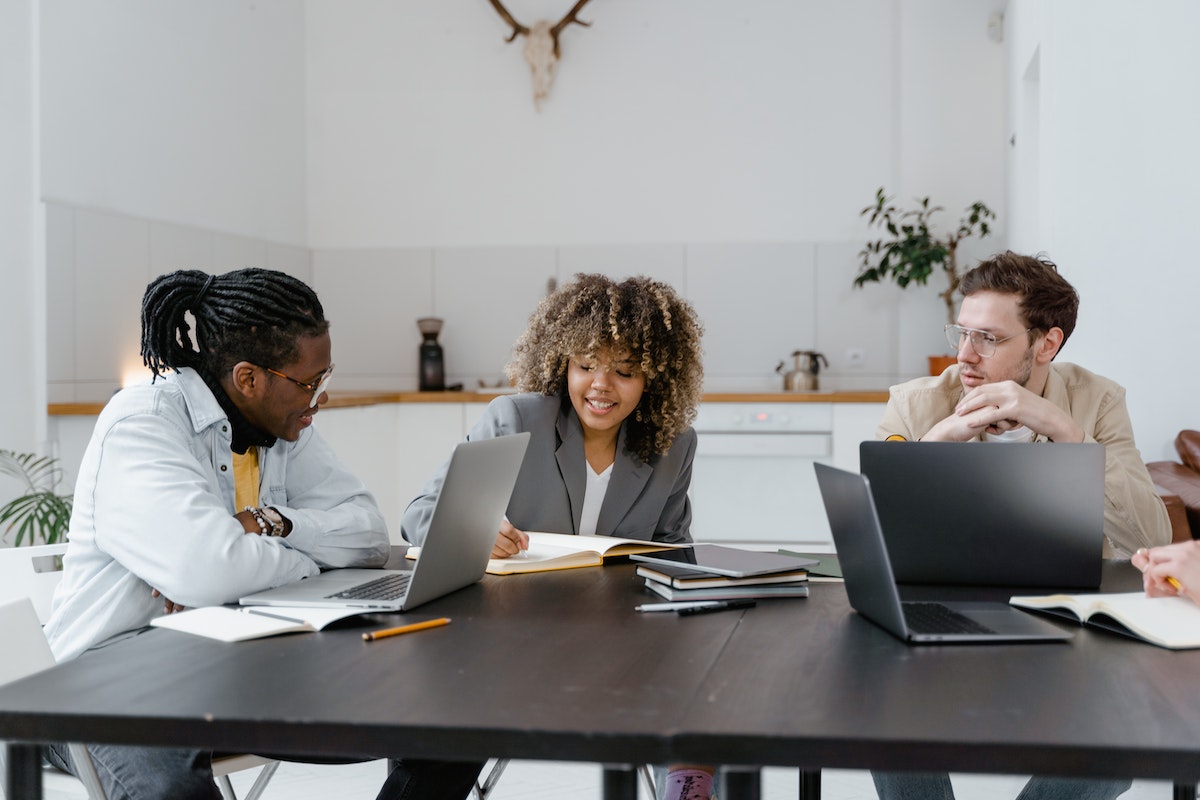 A Guide to Notion: Top Use Cases and Pro Tips
Productivity and efficiency are a prime focus in life today. The global pandemic significantly changed business and study routines, pushing everyone to work remotely. Knowing how to use Notion may help overall efficiency in your workspace.

There are different apps and programs available on mobile phones or desktops that help to improve productivity. These tools organize information, sync schedules, and open channels of communication regarding projects with team members. Notion is a popular program used for this exact purpose. Read this guide to Notion for Notion tips to help you improve your productivity.

What Is Notion?
Notion is a relatively new program developed to become a productivity software for individuals and teams. Founded in 2013, the concept of the Notion software focuses on creating one workspace that allows people to perform tasks such as team management and data collaboration. It is among the most popular project management tools.

Notion was initially released as an Android app in 2018 but is now accessible in different platforms and operating systems. These include iOS, macOS, Microsoft Windows, Android, and web browsers. The software is available for free but offers subscription plans with more features for a personal plan and a larger capacity for team collaboration.
Why Do You Need Notion?
Whether you're a student, an employee, a team manager, or a business owner, Notion is a powerful tool that helps to organize and simplify tasks. This all-in-one tool also has a wide selection of features that makes task management more efficient. Knowing how to use Notion properly will help you increase your productivity over time.
Notion Use Cases
Class Notes: Students can use Notion to take notes during classes using their phone, laptop, or desktop app. Notion comes with a simple template that provides a clear structure for texts. Users can also adjust fonts, highlight terms, and use different headings for their notes.
Task List: The app comes with a simple yet reliable template to manage and organize tasks. It can be a simple checklist or blocks assigned to different statuses, including to-do item, ongoing, and completed. The block system also comes with collaborative features that allow users to assign tasks, establish a deadline, and add descriptions.
Content Calendar: A content calendar is an organizing tool that allows marketing teams to track projects and other content-related activities. The template features different categories typically used for content management, such as content ideas, in progress, for review, and published.
Applicant Tracker: Human resource teams can conduct hiring and recruitment tasks in Notion using its applicant tracker feature. HR can input applicant information, schedule interviews, and track candidates throughout the hiring process.
Key Terms You Need to Know to Use Notion
Pages
Notion pages refer to the different workspaces in the app. Pages can have different titles, content, and structures designed for a specific purpose. Users can navigate through the page and add texts, tables, lists, and subpages.
Blocks
A block refers to the content you add to your Notion page or workspace. It can be a text, image, table, list, link, or file. A bunch of blocks builds a workspace. Users can edit and customize the block however they want.
Templates
Templates are pre-designed pages that provide Notion users with a well-built structure and system suited for their needs. The content of the template is formatted depending on its purpose. For example, the to-do list template includes features that categorize blocks depending on status, while the meeting notes template allows easy access to details about team meetings and schedules.
Databases
A database in Notion is a collection of pages compiled into one workspace. Unlike other productivity apps, each item included in the database can be accessed as an independent Notion page with different properties, settings, and options. Using databases in Notion can help businesses organize documents and other information relevant to tasks and processes.
Properties
Notion allows users to customize databases, pages, and blocks. The properties tab in Notion features different customization options and other information to keep your blocks or pages organized, making it easy for you to develop strong organizational skills.
Equipment You'll Need for Notion
Smartphone: The Notion app is available in iOS and Android app stores. You can install the app on your mobile phone and access Notion wherever you are. Accessibility makes collaboration and communication easier.
Desktop or Laptop: Notion also comes with an app for desktop users. The program is downloadable through the web browser. The Notion app for desktop is easy to use and navigate.
Notion app: Although Notion is also accessible via a web browser, downloading the Notion app on your phone or pc provides a better user experience and interface.
Email Account: To use the app, Notion users need to register using their email addresses. The account also needs to be verified for added security and protection.
Subscription plan: Notion offers different subscription plans for users who want more features and access. The plan offers unlimited blocks, storage, team members, and no upload limit.
How to Set Up and Start Using Notion
Step 1: Download the Notion App
Notion is a cross-platform program that is available on the computer and mobile. Head to your app store to download the app on your phone. There is the Apple Store for iOS and the Play Store for Android. For your pc, simply head over to Notion's website and download the program suitable for your operating software. Follow all the requirements to complete the installation process.
Step 2: Create an Account
Before you can access the Notion workspace, you would need to create an account and register with Notion. Once you've registered, you can sign up using an email address or sync an existing Google or Apple account.
Step 3: Understand the Use of the Sidebar
Starting the Notion app for the first time provides you with a brief introduction to its general purpose and features. It is a quick guide to show you how to use Notion and navigate through the app. The Notion interface includes a sidebar menu with access to various pages in the app. It also includes account settings, on-page navigation, and other personalization options available to the user.
Step 4: Learn how Notion Pages Work
The sidebar gives quick access to various workspace pages. Each page has a different style or template that can be manipulated, reorganized, and designed according to users' needs. Each Notion workspace page uses blocks to organize items, data, and other information. Users can add blocks to input texts, tables, images, and other tools for management and organizational purposes.
Step 5: Explore the Different Templates
To make the Notion workspace more functional, the app features a variety of pre-made templates on a basic templates menu that users can select and edit. The template provides a different management system and design that allows people to organize information, schedule tasks, keep track of competitors, and manage business processes.
The Importance of Notion for Business
Notion is not a simple note-taking app that users use to only type texts. It is an amazing productivity tool businesses can use to improve and streamline processes. According to Statista, over 14 percent of US workers work from home at least five days per week. Tools Like Notion are a great way to keep remote workers organized.

Notion is an all-in-one workspace solution for the remote work setup. The Team subscription costs $8 a month per member. It has unlimited block storage, no member limit, no file upload limit, advanced permissions, and a variety of admin tools. This makes it suitable for a 10-person company or less.

The Enterprise subscription costs $20 a month per member and includes additional team features, unlimited version history access, and dedicated management tools. This subscription plan is suitable for an entire company with more than twenty employees.

With these reliable project and team management tools, Notion provides businesses with an automated and digital system that is easy to use to keep productivity on track. Compared to other productivity apps available online, Notion beats them in terms of cost and overall features.
Top Notion Tips: Use Notion Like a Pro
Meeting notes: Notion's meeting notes templates include an advanced productivity tool ideal for companies. The Notion app features a meeting notes template that provides easy access to meeting schedules and participants. The template also allows participants quick access to meeting notes.
Task Manager: Notion provides project leaders with a comprehensive system to assign and distribute tasks to team members. Database integration is also made easy by simply importing prior company files into Notion's content management platform.
Development across teams: Notion's all-in-one workspace encourages collaboration across departments. For collaborative projects, you can simply ping one person, or tag four to five people about the task. They will automatically be notified about any activity if they are tagged as collaborators.
Databases: To make business processes in Notion easier, it is best to integrate all information and processes within the same system. Notion has a quick, hassle-free integration feature that allows users to upload or link company databases from different platforms. Use Notion's built-in templates to create and organize company policies, employee directories, and SOPs.
Notion for Different Professions
| Profession | Applications |
| --- | --- |
| Product Management | Schedule and view the status of user research, track different projects |
| Student | Take notes, track class schedules, compute grades |
| Designer | Track projects, save design inspirations, track design tasks, and progress |
| Engineer | Track and assign tasks, organize projects and activities, coordinate with other team members |
| Human Resource | List applicants, create job posts, track hiring and recruitment progress |
| Photographer | Create a professional portfolio, organize shots according to color, theme, etc. |
| Marketing | Establish content calendar, keep brand assets in one database, keep track of content inspirations |
| Sales | Keep track of competitors, conduct sales CRM |
| Customer support | Answer FAQs, Provide access to company directory |
| Personal use | Write a journal, keep track of progress, establish monthly goals, create a resume, track job applications |
Should You Use Notion?
Yes, you should use Notion. Notion is an incredibly flexible app that increases efficiency. It's a powerful tool with helpful productivity features for personal or work use. It is helpful to know how to use Notion to make the best of the app. Also, consider getting a subscription or term plan to unlock more tools, templates, and customization options.
How to Use Notion FAQ

Is Notion free?

The free version of Notion has limited features. It includes unlimited page and block use but has limited guest access, file upload, and no version history access. 



How much is a Notion subscription?

Notion has three different subscription plans. These include a personal, team, and an enterprise plan. The personal subscription plan costs $4 per month and has unlimited file uploads, guests, and 30-day version history access. The Notion team plan costs $8 per month per member, and the enterprise subscription is $20 per month per member. 



Can Notion be used offline?

Yes, the Notion app is accessible even without Internet or data. However, it requires users to preload the pages they want to access. Otherwise, the app will prompt the user to go online and load the page to access it later offline.



What apps can integrate with Notion?

Notion is compatible with different apps used for content management, task management, and communication. The most popular Notion integrations are Slack, Gmail, Trello, Google Drive, Dropbox, Google Calendar, and Microsoft Teams.