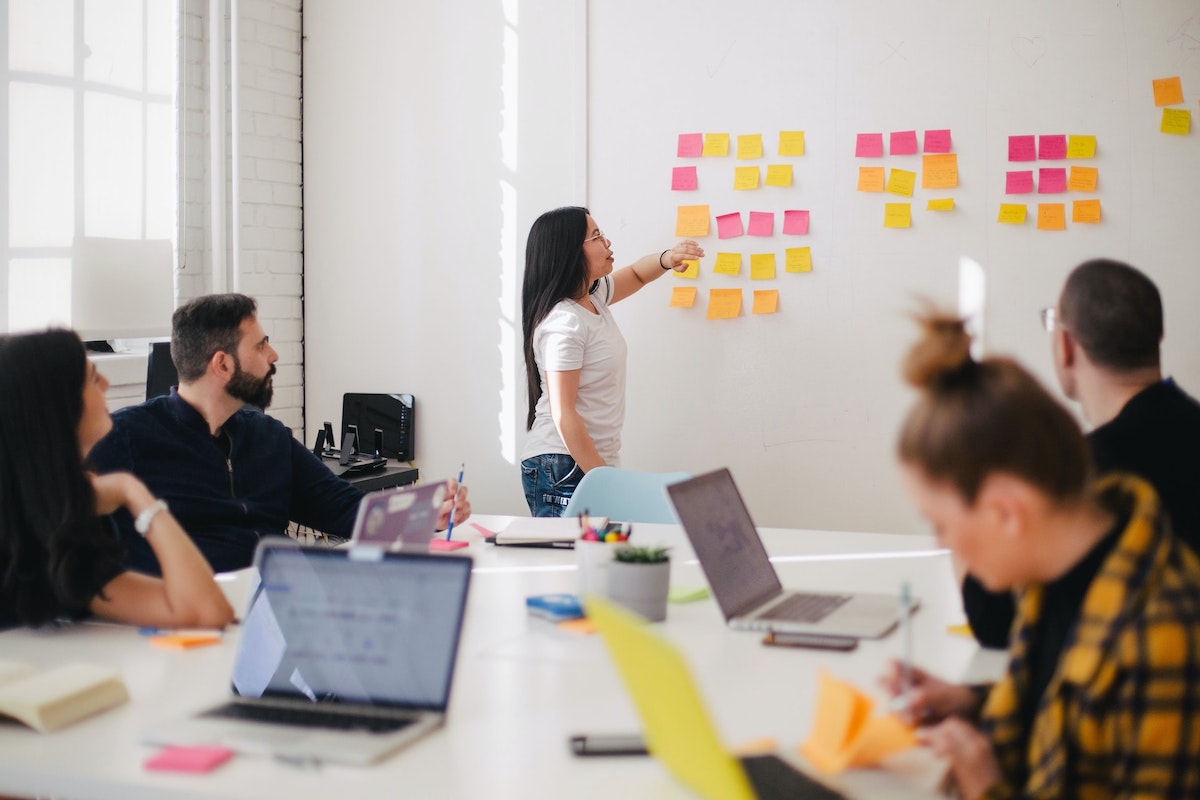 How to Choose a Major for Project Management: Degree Research Guide
Project management is one of the most promising careers you can pursue in modern times, but it can be tricky to pick the best major for project management for you. If you want to pursue a career in this discipline and become a project manager, you must put in the hands-on work to find the best education programs.
Reviewing general job outlooks, employee satisfaction, and salaries of project managers will help you find out how to choose a major in project management. One of the key steps to becoming a project manager is knowing where your interests lie. Find out if a career in project management is right for you by reading the following article.
Why Choose a Career in Project Management
Becoming a project manager and developing project strategies is exciting and rewarding. By delivering your work within set time limits, you feel a sense of achievement, pride, and projectivity. Every project or project roadmap is unique and fulfilling, displaying your leadership skills, project vision, and analytical skills.
Having a project management technical background enables you to effortlessly pick your preferred industry, from architecture to healthcare to digital marketing.
Project Management Job Outlook
The demand for project management professionals is high and is growing. According to the Project Management Institute (PMI), there will be a demand for 25 million project management professionals across the global economy through 2030.
Emerging organizations also represent more jobs for project managers. According to Statista, 82 percent of organizations worldwide have a project management officer (PMO). If becoming a project manager is your dream job, the job market is quite favorable.
Project Management Job Satisfaction
Companies that do not prioritize project management see approximately 67 percent of their projects fail, according to PMI. Those with project management positions are satisfied with their jobs because they are responsible for bringing success and positive income to their respective workspace.
The work-life balance, project manager salaries, and employment benefits are some of the top determinants of job satisfaction among project managers. The work culture, project management experience, job security, and growth also contribute to the above-average job satisfaction rate that project managers experience.
Project Management Salary Potential
| Career | Minimum Level of Education | Average Salary |
| --- | --- | --- |
| Construction Project Manager | Bachelor's degree | $110,052 |
| IT Project Manager | Bachelor's degree | $104,126 |
| Healthcare Project Manager | Bachelor's degree | $86,604 |
| Purchasing Project Manager | Bachelor's degree | $85,510 |
| Project Coordinator | Bachelor's degree | $53,561 |
How to Choose a Major for Project Management: Tips for Selecting the Right Project Management Degree
Tip 1: Research appropriately
It's important to do proper research before enrolling in a project management program. Read about how successful project managers started and reach out to them for practical tips for selecting the right formal education path. You could also try out a project management internship to gain a deep understanding of a project manager's job.
To succeed in a project manager position, you must have the basic project management tools that experts in the field of project management use and know how to use them. A mentor can help you determine the appropriate frameworks, methodologies, and project management techniques you need to ensure you choose the right program.
Tip 2: Get relevant project management education
Taking a business administration degree or a degree in project management program will enable you to learn about public relations, marketing strategies, and project lines. These courses can give you some theoretical experience in project management, help you understand the relevance of project features, and learn the important project management tools.
It is required to have at least one four-year degree to become a project manager. Since project management applies to multiple industries, you need to know the basics of project management before advancing your knowledge and managing projects on your own. Self-learning and self-development will to a successful career in project management.
Tip 3: Choose degrees with project management certifications
Advancing in your profession as a project manager might require you to have a project management certificate. All the best project management bootcamps and online courses that offer certificates will help you boost your career. Remember to choose a discipline that provides project management professional certificates usable in your intended area of specialty.
Tip 4: Consider the project manager's salary
The average salary of a professional project manager varies based on the specific areas of expertise, place of work, and work experience in project management. Your skills, knowledge, and expertise also determine your salary. Job prospects for the best majors in project management can also help you narrow down the specific four-year degree you want to pursue. 
Some project management degrees are also too demanding for their median salary. For example, if a particular project management major doesn't need you to acquire multiple technical skills but pays better than one that does, you could choose the first major. You could also consider the return on investment of pursuing a certain degree.
Tip 5: Choose a major that lets you work remotely
There are many reasons and perks for which people are shifting from the traditional work environment to working remotely. If you can choose a major that leads you to project management positions that can be done remotely, you'll be able to manage many projects digitally which may suit you better and widen your job scope in the future.
Experienced project managers that work online have better soft skills like communication skills and team collaboration. These experts also use relevant project management software to simplify their roles and help them deliver better results in a timely manner. Digital project managers can also manage employees better using an online staff management platform.
What Degree for Project Management: Best Majors for a Project Management Career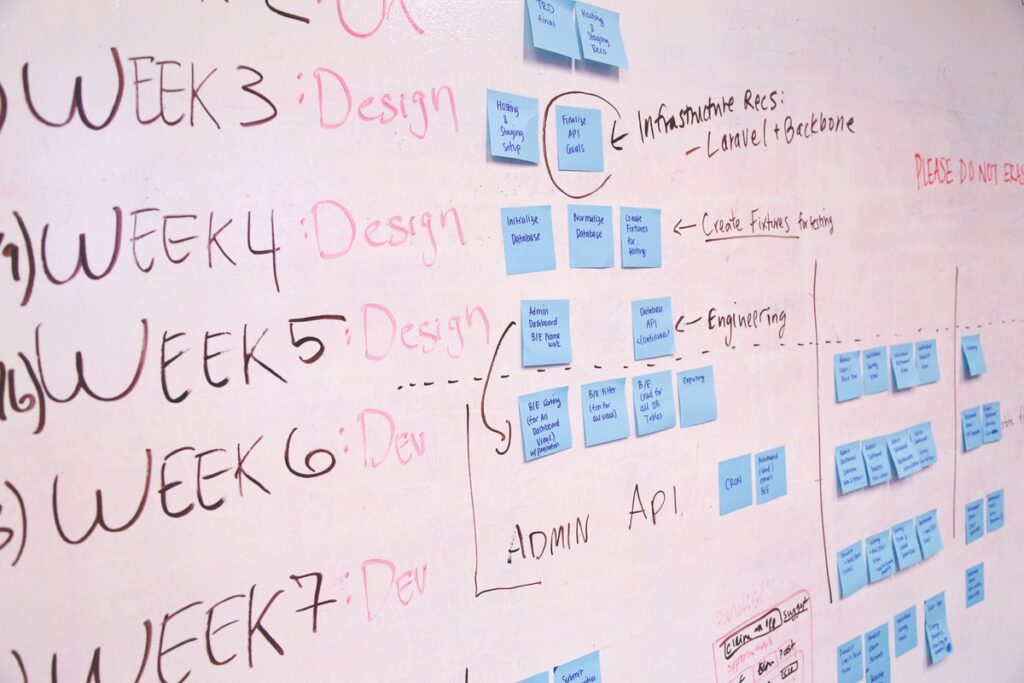 Construction Management
A construction management program equips you with skills for construction projects planning and supervision. You'll be able to manage complex projects for corporations, individuals, private entities, and public organizations. Construction managers also estimate budgets, supervise budgetary adherence, create schedules and assess that all legal and local codes are observed.
Associated Career Paths: Certified Construction Manager (CCM), Certified Professional Constructor (CPC), and Associate Constructor (AC)
Levels of Education: Bachelor's degree
Computer and Information Systems Management
A degree in computer and information systems management will teach you how to plan and coordinate an organization's computer operations. You will also learn how to assess a company's IT needs and implement relevant computer hardware and software. You'll be responsible for conducting cost-benefit analyses for every recommendation you make.
Associated Career Paths: System analyst, computer programmer, network/systems architect
Levels of Education: Bachelor's degree, master's degree
Logistics
A major in logistics will teach students how to control how a company's projects reach its users. You'll learn how to control the entire supply chain from the acquisition and distribution of projects to the end customer. You'll also learn how to design systems to reduce delivery times and lower expenses.
Associated Career Paths: Warehouse manager, transport administrator, supply chain manager
Levels of Education: Associate degree, bachelor's degree 
Management Analysis
A degree with a major in management analysis teaches collaboration between project managers and a company's management team to improve organizational efficiency and increase benefits. Professionals working in management analysis analyze different financial reports, scrutinize the business model and processes, and interview stakeholders. They advise companies on overcoming pain points based on the data they gather.
Associated Career Paths: Management consultant
Levels of Education: Bachelor's degree 
Sales Management
A sales management major educates students on how to lead a company's sales team, and assess the significance of certain sales statistics. They also learn how to approve expenditures for project team members and prepare project budgets for specific departments.
Associated Career Paths: Sales director, chief revenue officer, sales engineer, sales development representative
Levels of Education: Bachelor's degree
Other Project Management Related Majors
Project management is broad and applies to almost every job industry. While project management-specific certifications are recommended, there are other university courses that position you to become a skilled project manager. The following majors are a step toward your project management career path.
Computer Science
Business Administration
Human Resource Management
Sports Administration
Information Technology
Business Management
Engineering
Finance
Public Relations
Accounting
Is a Career in Project Management Right for Me?
Yes, a project management career is right for you if you're looking for a flexible career whose skills you can transfer to any industry. To become a successful project manager, you must have excellent listening and communication skills and a passion for research. 
Project managers cope with different project dynamics. Initiative and endless research help project managers deliver the appropriate projects on time, challenges notwithstanding.
Best Major for Project Management FAQ

Which is the best degree for aspiring project managers?
A degree in project management is the best degree for aspiring project managers. The degree coursework exposes students to various project development phases and prepares them to work in any industry.


Which is the best field in project management?
Information Technology is arguably the best project management field in project management. Every organization leverages technology to enhance efficiency and increase profits in the current digital era. Therefore, many job opportunities exist for IT project managers, and they also earn a high annual salary.


Which three skills do I need to succeed as a project manager?
The three skills you need to succeed as a project manager are excellent organizational skills, communication skills, and leadership management. These soft skills will help you communicate with your teammates, analyze and report project phases and overcome barriers to project completion.

Is project management a fulfilling career?
Yes, project management is a fulfilling career. It is financially and emotionally rewarding as you can enjoy creating and delivering solutions to people's pain points. Project management is broad and allows you to narrow down your interests into specialties to enjoy optimum job satisfaction.