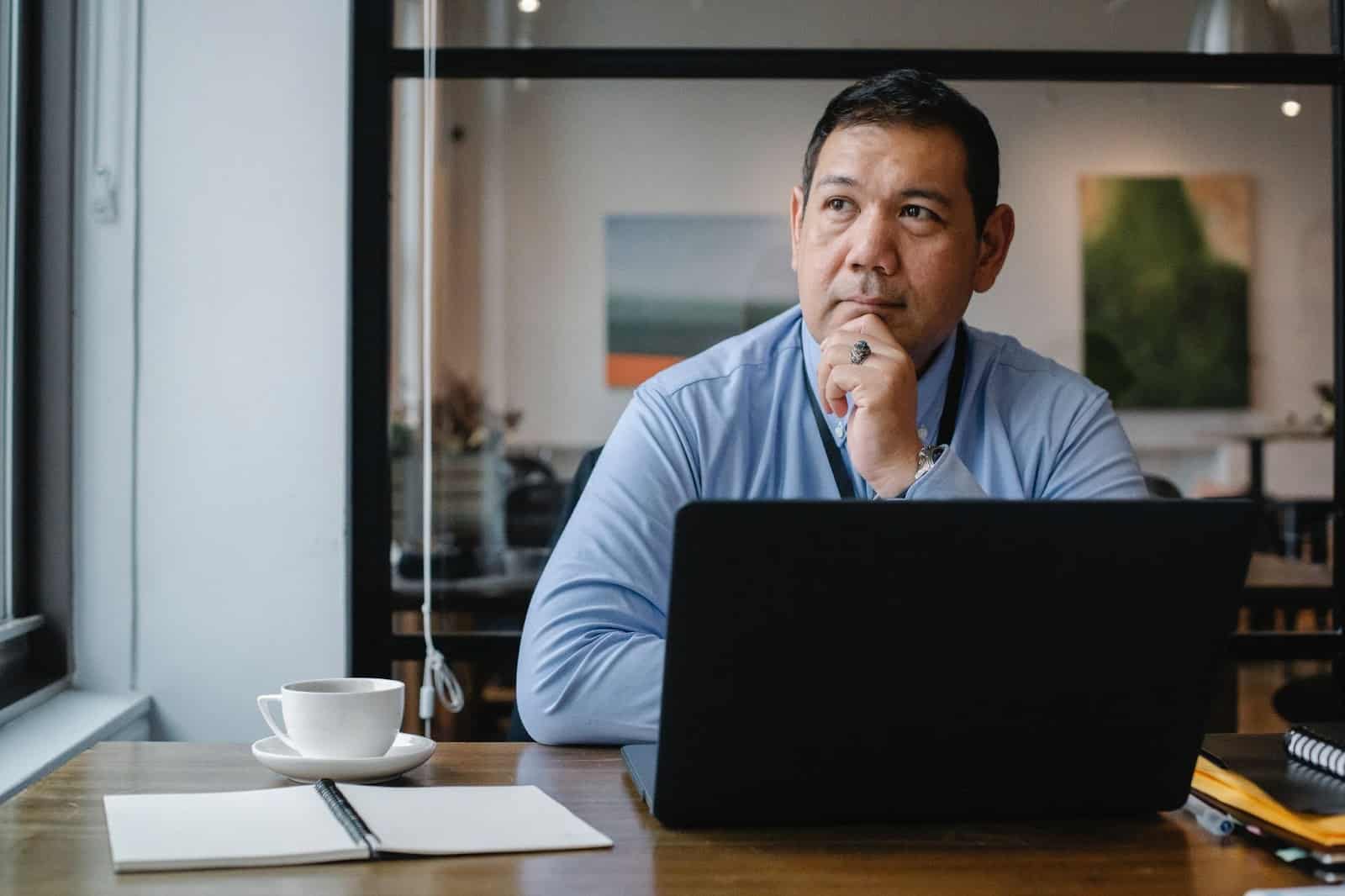 How to Successfully Change Careers at Any Age
Age shouldn't be a factor when you're considering making a dramatic career transition. You can successfully change your career path at any age. So even if you're feeling unsure of your new career direction or aren't sure what your professional experience qualifies you for, companies everywhere are searching for potential employees in meaningful career paths.
When Should You Start a New Career?
You should start a new career when you're ready. Acknowledging that you need to make a career change is the first step to making it happen. However, confronting the real reason why you want to make a change is just as important. Listed below are some of the reasons people switch careers.
Reasons to Switch Careers
You're no longer satisfied with your current career. Job satisfaction is incredibly important since you spend a huge portion of your life working. Regardless of the reason, not being satisfied in your career is a good indicator of needing to change careers.
You want a better-paying job. It's important to be financially secure, and if your job isn't allowing that, it's probably time to change careers.
You want to pursue your dream career. Perhaps you've settled for your current career for the sake of convenience, and you've finally decided it's time to pursue your dream job.
You got laid off from your previous job. If you've been fired from your previous job, you have a great opportunity to pursue something new and better suited to you.
You want to explore and try new things. It's never too late to create new experiences and try new things, and your career could be a good place to start.
Changing Careers for the Wrong Reasons
While there are many good reasons for changing careers, there are also reasons that shouldn't be used. Your decision should be rational, well-planned, and supported by good reasons. Listed below are some of the wrong reasons to change careers.
Everyone else is doing it. If you're motivated to change careers because all of your friends and colleagues are doing it, it's probably not a good idea.
Your boss doesn't value your input. While it's important that your boss hears and values your input, it doesn't merit a career change. Rather, you might want to consider changing workplaces.
You don't like your coworkers. Good coworker relationships make working a lot easier and more enjoyable. If you don't get along with your coworkers, you might want to change workplaces. This reason alone doesn't constitute a career change.
You just want to try it out. Although trying new things is important, your career can be a costly thing to experiment with. There are plenty of hobbies, activities, and gadgets that can fulfill your need to try something new.
Your decision is solely based on economic trends. Industries like technology and financial services are among the most significant contributors to the GDP, making them economically motivating industries to join. However, your reason for transitioning into these industries should be based on more than just wanting to follow the trend.
Is 30 Too Old to Start a Career?
No, 30 years old is not too late to start a career. If anything, it gives you an advantage because your previous experiences have taught you what you do and don't want in a career. In addition, you probably have more academic qualifications than younger professionals, which could make you a better candidate for your new career.
More people make career changes in their 30's than in any other age bracket. A survey conducted by Indeed stated that most career changers are not impulsive or exuberant. Of the 662 candidates surveyed, this survey revealed that the average age for career shifts is 39 years old.
10 Tips for Making a Career Change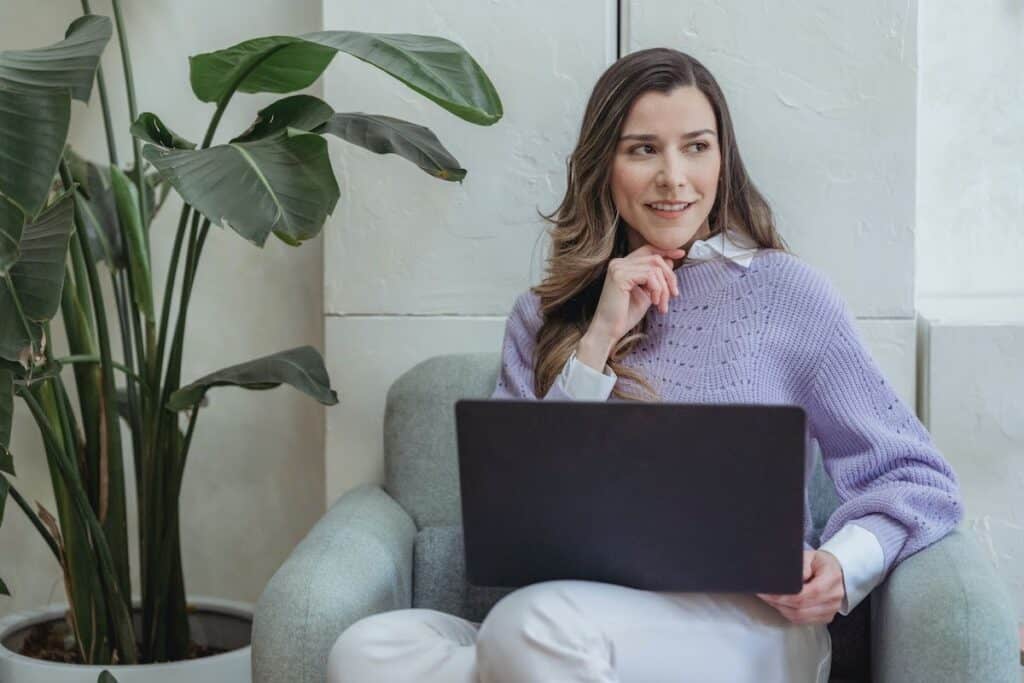 Listed below are 10 tips that can help guide you through planning your next career. These tips will help you carefully consider, evaluate, research, and execute your plan.
1. List Your Reasons
The first step to finding your new career is to consider why you have decided to leave your previous career. Outlining these reasons can help you understand what you want and don't want in your next career. Additionally, it will help you to ensure your reason isn't environmental dissatisfaction rather than career dissatisfaction.
2. Evaluate Your Reasons
Now that you've listed your reasons, it's time to evaluate them. Are your reasons related to your current workplace or are they directly tied to your career? It's important to carefully evaluate each reason to determine whether a new career would remedy your dissatisfaction.
3. Brainstorm
Once you're confident that your current situation demands a career change, you can begin listing your interests, your career goals, and some of the different careers you'd be interested in pursuing. You can even use the Internet, documentaries, or books to help you determine what careers might align with your interests and goals.
4. Reduce Your List
Once you've finished brainstorming your career ideas, it's time to narrow down your options. One way you can do this is by seeing how each option compares to your interests, talents, job skills, and career goals. You can also do some light research to see which options suit you better than others.
5. Research Your Shortlisted Options
Now that you've reduced your list of career choices, you should research each one. For each option, you want to learn about salary, qualifications, job duties, working hours, and any other job-related detail that's important to you. You also want to research which organizations are hiring and in what locations.
6. Educate Yourself
Learn about the career field that you're interested in entering. Stay informed on the relevant industry and market reports for these fields. You can read books, listen to podcasts, watch videos, or take free online courses to become familiar with the company culture and industry climate of these fields. 
7. Compare Your Options to Your Qualifications
Once you've finished researching your career of choice, you should know which career paths align with your current skill-set, educational background, and financial capabilities. At this point, you'll likely be down to one or two remaining options. If you're still split between them, you can continue planning for both until one becomes more ideal for you.
8. Create a Career Plan
Once you know which career you want to transition into, you need to create a plan. This place should include when you want to begin your new career, where you're willing to pursue this career, and how you'll prepare for it. Aside from those things, you can include anything that is relevant to your transition, especially if that entails relocating or pursuing education.
9. Further Your Education
Depending on the career you're switching to, you might need to advance your education. How you advance your education depends on the career you're choosing. However, some of the best education paths include coding bootcamps, online courses, classes, online college programs, or even on-site institutions.
10. Apply For Jobs
Once you've completed the necessary education, you're ready to apply for jobs. Some online bootcamps and courses include career services that can assist in your job search. Otherwise, some of the most popular job boards are Indeed, LinkedIn, Glassdoor, and CareerBuilder.
Best Jobs for a Midlife Career Change
Whether you're approaching 40 or 60 years of age, you can still enjoy a variety of careers. Listed below are some of the best jobs for a midlife career change.
Web Developer
Average Salary: $77,200
Minimum Education: Associate degree
Web development involves the development and maintenance of websites and web applications. This role requires skills in web design and knowledge of essential programming languages such as JavaScript, HTML, CSS, and Ruby. With the rapid expansion of technology, web developers are guaranteed job stability and comfortable salaries.
Financial Advisor
Average Salary: $89,330
Minimum Education: Bachelor's degree
Financial Planners help private clients or businesses create, plan, and manage their long-term financial goals. They advise clients on asset and portfolio management, loan repayment, business management, insurance, and other related aspects. It's a stable, lucrative, flexible career that allows you to work alone or as a part of an organization.
Database Administrator
Average Salary: $98,860
Minimum Education: Bachelor's degree
Database administrators design, install, configure, and maintain software to ensure easy retrieval and storage of data files. These professionals provide reliable and scalable systems by designing data structures and optimizing performance through data backups and troubleshooting. Database administration is a high-paying and stable career.
Marketing Manager
Average Salary: $141,490
Minimum Education: Bachelor's degree
Marketing managers create, execute, and oversee marketing strategies based on an organization's available resources, customer base, and goals. They're responsible for implementing plans that will increase revenue. Marketing managers are hired in a variety of industries, paid well, and are provided with lots of career advancement opportunities.
Sales Analyst
Average Salary: $65,810
Minimum Education: Bachelor's degree
Sales analysts use statistical and mathematical tools to analyze markets and sales data to enable companies to make informed business decisions or define business objectives. They design and implement models to make predictions about sales targets and company goals. This growing career is especially ideal for people who enjoy working with numbers.
How to Switch Careers

Can I Switch Careers with Little Experience?
Yes, you can switch careers with little professional experience. However, it's important to research to ensure the career you're pursuing doesn't require a higher level of experience or education than you have. A career coach can also help you navigate the technical aspects of changing careers.

How Many Times Does the Average Person Switch Careers?
According to a recent study by the US Bureau of Labor Statistics, on average, men change careers 12.6 times, and women change jobs 12.3 times within their lifetimes. However, you should know this data is associated with the group surveyed and does not apply to everyone.

How Do I Decide on a Career?
Ultimately, you should choose a career that fulfills your interests, talents, preferences, and professional needs. Things like experience and education are also important but can be earned once you decide which career you want to switch to. 

Am I Too Old to Switch Careers?
No, you're never too old to switch careers. In fact, the older you are, the more experience you have to be certain of what you do and don't want, and the more transferable skills you'll have to qualify for a new career.