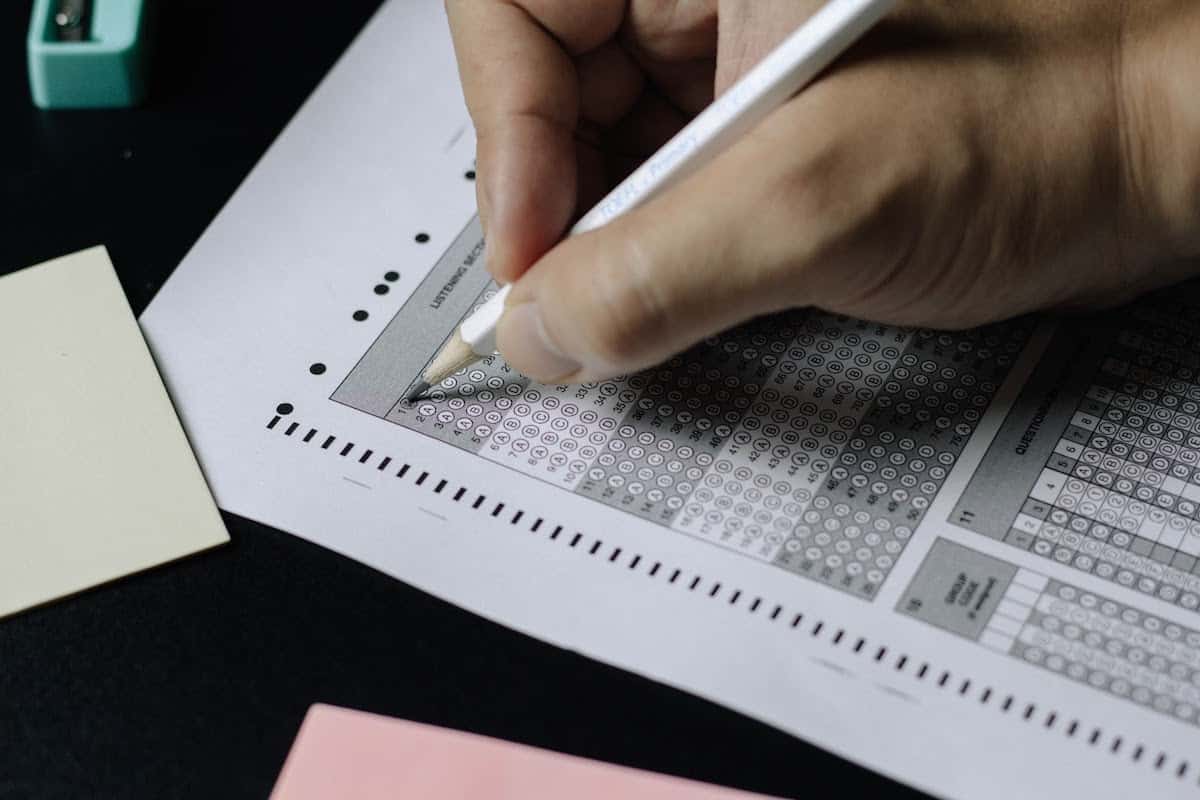 Guide to High School Equivalency Exams
There are a lot of different reasons someone might not have finished high school. If you did not complete your secondary education, you can still find great job opportunities. Many jobs, colleges, and special training programs accept people with a High School Equivalency Diploma (HSED).
If you want to learn more about this credential, you are in the right place. Keep reading to find out how obtaining your HSED might fit into your professional goals.
What Is a High School Equivalency Credential?
A high school equivalency (HSE) is a program that tests whether your knowledge of various subjects is equivalent to that of a graduating high school senior. You will be tested on math, English literature, history, and physics. Regardless of why you have not finished high school, you can get your equivalency through an HSE testing program.
High school equivalency assessments are a way to reintegrate adult learners without a diploma back into the workforce. Many companies and higher education programs require a high school diploma, and most will accept a High School Equivalency Diploma (HSED).
Do You Need an HSE Credential?
A high school equivalency (HSE) credential is required for certain jobs, for the college admissions process, and for entry into special courses, bootcamps, and certification programs. After passing the exams, you will receive a credential that validates your academic level and matches your profile to that of any high school graduate in America.
Do Employers and Colleges Care About HSE Credentials?
Yes. Most companies and universities consider a potential employee's educational background. While some service-oriented or entry-level jobs may not require a four-year college degree, you will need at least a high school diploma for most positions. If you're interested in applying to a postsecondary institution, you need to have an HSE credential.
People who have completed their secondary education have years of experience in collaboration and personal development. High school is ideal for equipping students with the general knowledge they need to become career-ready workers and contributing members of society. For that reason, diplomas and equivalencies are necessary for most fields.
High School Equivalency Exams
The most important part of this process is the high school equivalency tests, which measure your skills and knowledge in all areas learned during high school. There are four types of assessments: HiSET, GED, NEDP, and TASC.
The type may vary depending on the organization or institution giving the test. Below, we cover the function of each test, the US states where they're offered, and the steps needed to access them. Find out below what each test consists of, prices, formats, and eligibility requirements.
HiSET
Cost: $10.75 (online), $15 (in-person)
Test format: Computer-based testing at a testing center
Eligibility requirements: 18 years old or older; not currently enrolled in an accredited high school; not a high school graduate from an accredited high school
The High School Equivalency Test (HiSET) is an alternative to the GED test. This assessment demonstrates your level of knowledge and your ability to tackle bigger challenges, such as college or professional environments. The test covers math, written and verbal language, culture, and science.
This test includes college training, ideal for adults who want to pursue vocational careers. Currently, 23 states offer this assessment. To pass the exam, you must pass five tests, each on a different subject. You need a minimum score of 15 on each section to advance to get your diploma.
States That Accept HiSET
California, Colorado, Hawaii, Illinois, Iowa, Louisiana, Maine, Massachusetts, Michigan, Mississippi, Missouri, Montana, Nevada, New Hampshire, New Jersey, New Mexico, North Carolina, Ohio, Oklahoma, Pennsylvania, Tennessee, Texas, Wyoming
Hot Tip for HiSET Takers
According to the recommendations on the official HiSET website, one of the best ways to approach this test is to save the multiple-choice questions for last. This way, you can focus on the questions that require more analytical skills and more time to answer, using the remaining time to answer short questions quickly.
GED
Cost: $0 – $37.50 per exam (varies by state)
Test Format: Computer-based testing at a testing center
Eligibility requirements: At least 18 years old in most states, but at least 16 or 17 in some states; not currently enrolled in an accredited high school (all states); not a high school graduate from an accredited high school (all states)
GED stands for General Education Diploma. This assessment is equivalent to basic high school education. The primary goal of the GED test is to analyze thinking and reasoning in social studies, language arts, mathematics, and science.
You can pay for one exam at a time or all four tests at the same time. Exam costs vary by state. For example, in Connecticut, this test is free for residents of the state, while in other areas, such as Colorado, South Carolina, Michigan, and Hawaii, the price is $37.50.
States That Accept GED
Alabama, Alaska, Arizona, Arkansas, California, Connecticut, Colorado, Delaware, Florida, Georgia, Hawaii, Illinois, Idaho, Kansas, Kentucky, Massachusetts, Maryland, Mississippi, Minnesota, Michigan, New Jersey, New Mexico, Nevada, North Dakota, North Carolina, Ohio, Oklahoma, Oregon, Pennsylvania, Rhode Island, South Carolina, South Dakota, Texas, Utah, Vermont, Virginia, Washington, Wisconsin, Wyoming
Hot Tip for GED Takers
Start by studying the subject you find least difficult. This will help you get a good understanding of what areas you'll need to focus on the most. There are free study resources on the GED website.
NEDP
Cost: $275
Test format: Computer-based testing
Eligibility requirements: At least 18 years old; not currently enrolled in an accredited high school; not a high school graduate from an accredited high school
The National External Diploma Program (NEDP) covers the most important subjects of a typical high school education. It is specially designed for adults who could not access traditional education. Unlike the other options on this list, the NEDP is not a test, making it a great option for those who struggle to answer questions in a timed setting.
You can take the program on a self-paced schedule. That is, you choose the working hours. Every one to two weeks, you will meet an NEDP advisor who will evaluate your performance and allow you to advance to the next level. The curriculum includes math, culture, information technology, reading, writing, critical thinking, and problem-solving.
States That Accept NEDP
California, Connecticut, Maryland, New York, Rhode Island, Virginia, Washington, Washington DC, West Virginia
Hot Tip for NEDP Takers
Although the program allows you to choose comfortable hours, you must make the most of your time. Study and finish your assessments quickly. The sooner you finish the course, the sooner you will get the diploma. Your next mission will be to go to college or look for a job.
TASC
Cost: $0 – $115 (varies by state)
Test format: Computer-based testing at a testing center
Eligibility requirements: Minimum age requirement of 16 to 19 years depending on the state; must not be currently enrolled in an accredited high school; must not be a high school graduate from an accredited high school
The Test Assessing Secondary Completion (TASC) consists of assessments on five subjects: mathematics, reading, writing, science, and social studies. If you do not qualify for the certificate the first time you take the test, you have two free chances to retake the exam.
The retaking rules and age requirements vary by state. It is advisable to verify the information on the official TASC website. You can check each state's rates, registration processes, and TASC test center locations.
States That Accept TASC
Indiana, New Jersey, New York, West Virginia
Hot Tip for TASC Takers
It is necessary to take breaks and use efficient learning methods, as the TASC test is probably the most demanding equivalency exam. Do not try to cram the night before the test because the answers may be more complex than you think. It is best to choose a relaxed pace of study with flashcards, readings, videos, and easy-to-understand resources.
Which Exam Is Right for Me?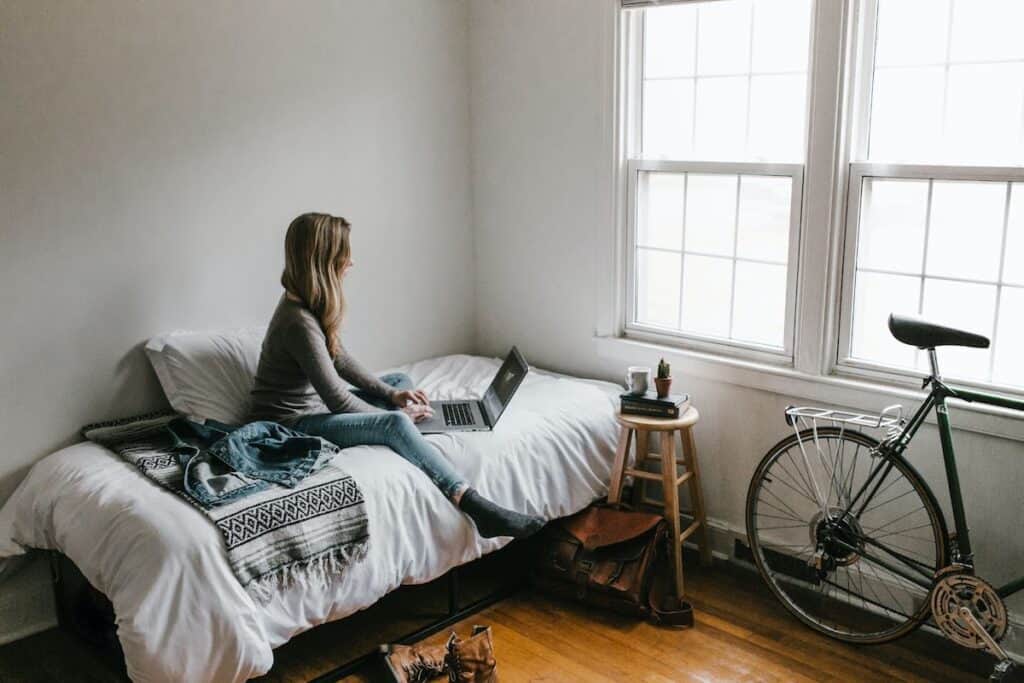 The first step in determining which testing option is right for you is to check what is available in your state. You should also consider what your goals are. If you want to go to a community college or a university, the GED is likely the best pathway. But if you want to join the workforce, then the NEDP will be your best option.
Not all the exams are equally difficult. According to National Center for Education Statistics (NCES), 75.7 percent of GED test-takers passed the exam in 2013. In 2015, 57.7 percent passed the HiSET and 59.8 percent passed the TASC. This suggests that the GED is the most accessible and likely the easiest of the HSE exams available.
Guide to Preparing for Your High School Equivalency Exam
Our mission is to help you obtain your high school equivalency. If you pay attention to the data, advice from the experts, and previous participants' experiences, then your chances of passing the exam increase considerably. Below are four tips to make obtaining your equivalency an easier process.
Find a Buddy
Even though you may have a personal preference in how you study, it's always helpful to have other people hold you accountable. Comparing answers and sharing information can be helpful. You can likely find people in your area studying for the same exam. By scheduling time to study with a friend, you can keep yourself motivated.
Check the Opinions of Former Test-Takers
All opinions can help you, from those who easily passed the exam to those who struggled. You can consult Internet forums and find online articles about the complexity of the exam questions. This preview will help you understand the context before you begin studying.
Prepare Thoroughly
There are many resources and on the Internet to help you prepare for the test. These resources may include sample questions, practice tests, and study materials. If you consult these materials several times, the exam will be easier than you think.
Start from the Most Difficult to the Simplest
The official websites for these programs all recommend that applicants save the easier topics for the end of the exam. This helps you focus on the hardest parts of the test right at the start.
Is an HSE Credential in Line with Your Professional Goals?
Education will always be the answer. In addition to the individual concepts, you should know that people with diplomas and minimum levels of education have more opportunities to receive better pay and benefits.
If you want to attend college, you need a diploma or an HSE. If your goal is to be hired by a large tech company, you may need an HSE. If you want to pursue entrepreneurship and think you don't need high school experience, you may be able to succeed without a diploma.
Remember, neither an HSE, a high school diploma, a bachelor's degree, nor any other kind of credential represents success on its own. However, getting one or more of these can unlock doors to future opportunities.
Final Thoughts
HSE exams help many young people and adults start their professional careers. If you take our advice, you can be one of the many Americans with access to higher education and job opportunities. Just as it's never too early to start gaining valuable knowledge, it's never too late to pursue education. Whichever HSE option you choose, it's something to be proud of.