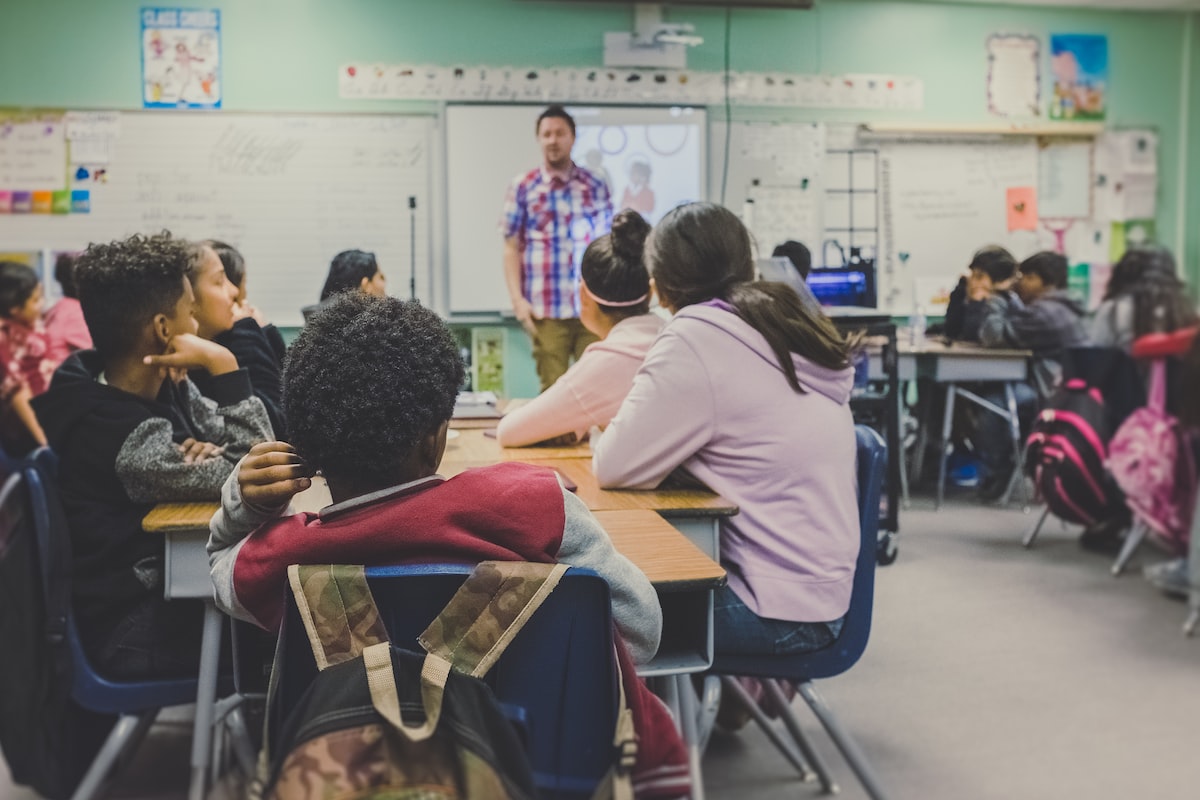 Financial Planning Tips for Teachers: Books, Budgets, and More Resources
Allocating funds for future endeavors, retirement savings, and unforeseen circumstances is crucial for the financial security of teachers. With the severity of the COVID-19 pandemic, employment rates have been severely impacted and subsequently has increased financial uncertainty. That is why financial planning for teachers is a must.

In this comprehensive financial planning guide, you will learn about the best financial planning tips for teachers. Further, we have compiled the most useful financial planning resources for teachers, including financial planning books that will help you create a financial plan like a pro. Continue reading to find out more about starting an early retirement plan, making informed financial decisions, and saving extra money to secure your personal finance.
Top 5 Financial Planning Tips for Teachers
Whether you want to become a teacher or already have an established teaching career, the section below explains the top five financial planning tips for teachers that will help enhance your financial security. They can help qualified teachers in any teaching position, whether you work in the private sector or public school districts.
1. Organize Your Personal Finances
The first step to financial security is by organizing your personal finances. The disparities in your finances will vary depending on whether you are a full-time or part-time faculty member, a contractual teacher, or a freelance teacher. Make a budget for your fixed expenses, variable expenses, and leisure expenses. Be sure to create a realistic contribution plan for your savings account.
2. Get in Touch with a Financial Advisor
Getting in touch with a financial planning professional is beneficial for both finance newbies and experts alike. A financial planner can help you find investment options, sort out current financial stresses, and help you invest in optimal pension plans. If you are looking for a free alternative for advice from a financial advisor, you can take free finance courses or watch financial planning videos instead.
3. Prioritize Your Expenses
According to the Bureau of Labor Statistics, the average salary for high school teachers in May 2020 was $62,870. Managing a household and other necessary finances can be tough depending on your state of employment and necessary expenses. Prioritizing your expenses can alleviate financial stress. Pay off any credit card debt, student loans, or housing loans on time to avoid high interest rates.
4. Get a Side Hustle
Depending on the size of your family and the amount of expenses you have, a teaching salary might not cover it all. Side hustles for teachers are great ways to increase your monthly income and alleviate financial stress. Depending on your availability and preferences, you can be a private tutor, freelance writer, or transcriber.
5. Invest in Mutual Funds and Other Investment Options
Investment earnings have the potential to increase your financial capabilities and secure your future financial security. Cryptocurrencies, stocks, mutual funds, and real estate investments can offer valuable benefits. However, be sure to vet your investment choices beforehand to avoid investing in unreliable sources and losing out on money.
5 Financial Mistakes to Avoid for Teachers
Making money mistakes as a part-time instructor or public school teacher with a low base salary can lead to dire consequences. Mistakes like not having an emergency fund or paying off debts before retirement can lead to pressure, anxiety, and regret later in life. Keep reading to find the top five financial mistakes to avoid for teachers that can ruin your financial future.
1. Not Investing in Insurance or an Emergency Fund
Unexpected circumstances like medical emergencies, job loss, and other life emergencies are bound to happen in life, and being unprepared can set you back for years. Having a financial security net is crucial to avoid this, which is where financial planning comes in. Enroll in a monthly health insurance plan, life insurance plan, or create an emergency fund to reduce the chances of financial turmoil for you and your loved ones.
2. Not Saving for Early Retirement
State pension plans are often insufficient for preparing teachers for retirement. According to Teacherpensions.org, 81 percent of young teachers under a defined benefit pension plan do not have adequate retirement qualifications. Money for retirement is vital for public and private sector workers alike.

It is also quite common for young teachers to be complacent about retirement income. This mistake can be especially devastating for part-time or freelance academic positions, so saving for retirement and investing in early pension programs is critical. Starting early can also help with your financial planning practice for later.
3. Delaying Immediate Loan Payments
Debt is a vicious cycle, and not paying your debts right away only aggravates it. Teachers with a sustainable income often prolong their debt payments, ruin their credit score, and increase their interest rates. Get in touch with a financial professional to sort out payments and to help you make a contribution plan to decrease your monthly contribution limits and avoid penalties.
4. Not Using Teacher Discounts
Many businesses offer rewards for teachers in the form of teacher discounts. Not using these discounts is a common mistake that many education professionals make that leads to unnecessary financial loss. Apple, Google, FedEx, and Barnes and Noble are all businesses that offer teacher discounts.
5. Carrying Huge Debt into Retirement
Carrying large debt sums into retirement is another big mistake teachers make. Debt mismanagement is an economic crisis for many teachers, and working at a lower wage can exacerbate the issue. Working on a part-time basis can also make it difficult to find additional funds to pay debt.
By putting off loan and debt payments, you may be subject to early withdrawals in retirement, high interest rates, and asset acquisition. You should put debt payments into your personal budget and take salary increases into account. Additional savings can make a big difference in your annual budget.
How to Make a Teachers Budget
Now that you know the top financial planning tips for teachers, read on to find how to make a teacher's budget. This budget will vary significantly depending on your job designation and teacher status. Types of teaching roles earn different amounts. For example, tenure-track positions or an adjunct professor role will pay more.

The budgetary constraints and financial plans for tenured faculty positions will differ from that of low-income school teachers or public school educators. The budgetary sample below is for an individual teacher, and you can customize it to meet your financial plans. Whether you pursue part-time work or an alternative career path, you should create a teacher budget.
Teacher Sample Budget
| Expense or Income | Amount |
| --- | --- |
| Total Monthly Income | + 5,240 |
| Rent or Mortgage Payment | – 1,500 |
| Utilities and Bills | – 250 |
| Debt Payments | – 800 |
| Food and Other Living Expenses | – 500 |
| Transportation | – 200 |
| Insurance (Car and Medical) | – 350 |
| Retirement | – 1,000 |
| Total Remaining | 640 |
Financial Planning Resources for Teachers
Financial planning resources for teachers provide teachers with an understanding of pension benefit plans, budget management, and debt management. Expert insight can make a big difference in your annual expenses, no matter your professional experience.
Creating a plan for teachers is crucial in paying off federal student loans, procuring retirement benefits and monthly pension plans, and creating a general sense of security. Learn financial management through the resources below.
Financial Classes for Teachers
Personal Finance Training For Teachers by The University of Tennessee. This is a ten-hour, self-paced course with a four-hour workshop that covers personal financial management strategies for teachers. Participants who meet the Tennessee Department of Education employment qualifications will also get a personal finance educator title.
Financial Accounting For Teachers: Professional Development on Study.com. This introductory financial accounting course is apt for finance newbies and finance teachers wanting a professional development certificate. It covers introductory financial accounting, principles of accounting, and technology in finance and accounting.
Financial Markets and Investment Strategies on Coursera. Learning investment management can be a great asset for financial success and to increase your income. This course is great for teachers looking to venture into finance investment opportunities.
The Complete Finance Course: Save, Protect, Make More on Udemy. This personal finance course is a great financial management source for teachers looking to learn risk management, investment basics, and financial record keeping.
Finance for Everyone: Smart Tools for Decision Making on edX. The use of tech tools for financial planning can reduce manual input by a significant amount. This edX course will cover foundational finance concepts and fintech tools.
Financial Planning Books for Teachers
Financial Planning For Teachers: The Lesson Plan For Your Future by Eric Nichols. This financial planning book guides academic professionals into making financially savvy decisions and provides tips on financial planning.
Millionaire Teacher: The Nine Rules of Wealth You Should Have Learned in School by Andrew Hallam. In this financial planning book by Andrew Hallam, he covers financial investment tips and strategies to help teachers attain financial freedom.
Why Didn't They Teach Me This In School? by Cary Siegel. Included in this financial planning book are 99 personal financial management and budget principles you can adapt to your life.
Transform Your Relationship With Money by Joseph R. Dominguez and Vicki Robin. Vicki Robin's money management book will help you create a positive and smart relationship with your personal finances through apt financial planning tips.
Unshakable: Your Financial Freedom Playbook by Peter Mallouk and Tony Robbins. Unshakable is a financial literacy and management book authored by a successful business strategist. Tony Robbins covers financial advice and financial freedom strategies.
Financial Planning Software for Teachers
BUDGT. This is a daily and monthly budget and financial tracking app that will help you stay up to date on your expenses and will help you make informed decisions.
Spendee. If you are in search of budget management and analysis software, then Spendee is worth looking into. Some Spendee features include income tracking and financial pattern analysis.
Mint.com. This is another financial planning and budget tracking software that offers credit monitoring, expenditure tracking, and budget categorization features.
HomeBudget with Sync. If you are in search of budget tracking and cash flow management software, then HomeBudget with Sync is a great option to choose.
RetirePlan. Investing in retirement planning is essential for teachers and other professionals, the RetirePlan app provides financial and pension benefits literacy.
Meet Your Teacher Financial Goals in 2022
Utilizing financial planning resources as an educational professional is the best way to secure your future financial security, whether your goal is to have a financial safety net in place or funds for when you reach retirement age. Utilizing financial planning books, software, and courses as well as the tips provided in this article will help you meet your financial goals in 2022.
Financial Planning for Teachers FAQ
Can I be financially stable as a teacher?
Yes, it is possible to be financially stable, although living on a teacher's salary can make financial stability seem nearly impossible. Through financial planning, investing, and starting a side hustle, you can achieve financial stability.


Should teachers learn financial planning?
Yes, teachers should learn financial planning. Financial planning is a pertinent skill that can help you build a financially secure future for you and your family as well as invest in your retirement savings.


How should teachers manage their personal finances?
Teachers should manage their personal finances by tracking regular expenditures, planning a budget, creating a retirement savings account, and using teacher discounts.


Do teachers get paid a low salary?
Teachers, especially public school teachers or low-income school teachers, often get paid a low salary that can make financial planning a difficult task. According to ZipRecruiter, the average salary for teachers is $31,007.