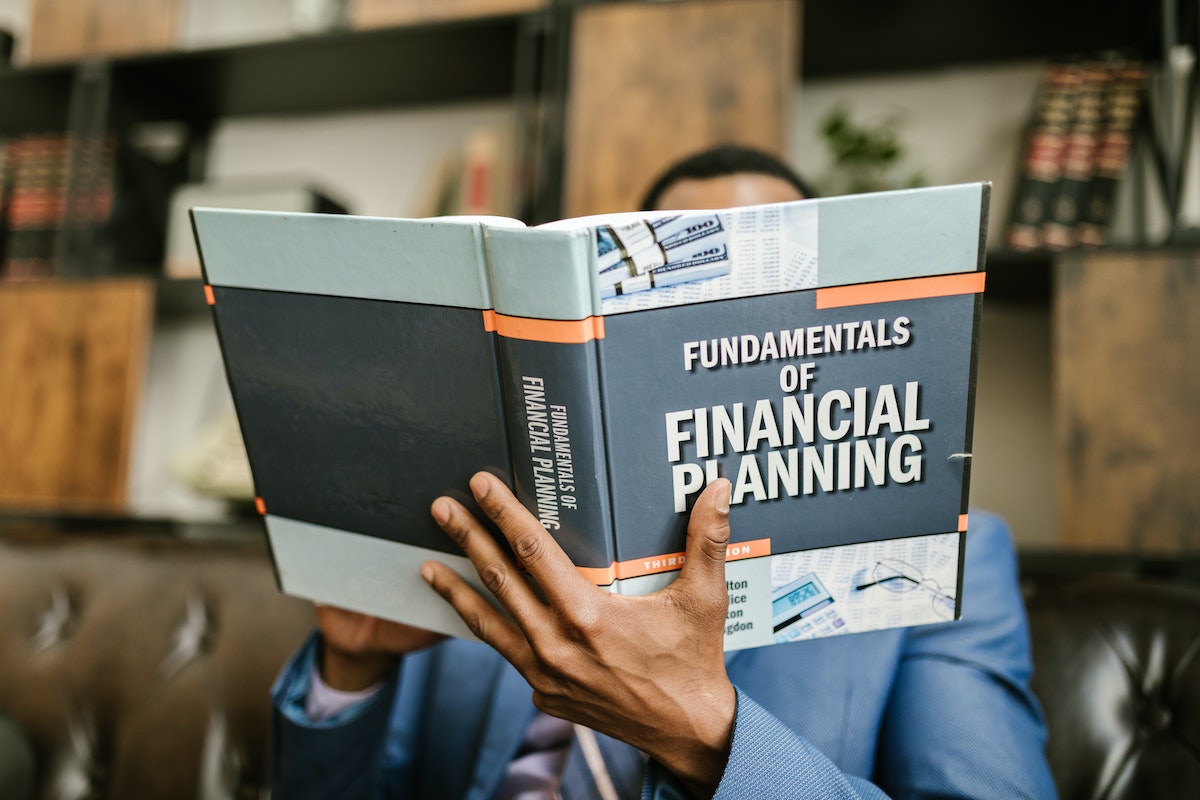 Financial Planning Tips for College Graduates: Books, Budgets, and More Resources
After college graduation, learning how to manage your finances might be overwhelming. On the one hand, it's likely that you've taken on debt by getting a college degree. On the other hand, you probably now have a steady income. But if you didn't learn money management skills during college, don't worry. In this guide, we'll go over the fundamentals of financial planning for college graduates.
As you join the workforce and gain financial independence, it's critical that you understand how to manage your assets, create a savings plan, invest, and pay off your student loans. This guide covers financial planning tips for college graduates, and financial planning books and resources that can help you.
Top 5 Financial Planning Tips for College Graduates
Planning your finances as a recent college graduate can be quite difficult. You have to make plans to suit your lifestyle while also considering your student debt and financial future. The section below includes detailed budgeting tips that will help you create a first class financial plan.
1. Identify Your Monthly Income
The very first step you should take is to record your monthly and annual income. This will help you understand just how much you can spend, save, and put toward your debts. It's important to find a balance so that you don't go overboard with your monthly payments.
2. Create a Budget
The concept of budgeting is important because it helps you avoid excess spending. Creating a spending plan in which you note down all your usual monthly expenses will help you to avoid spending blindly, and it will allow you to stay in control of your money.
3. Make a Priority List
Everyone should set financial priorities that help them decide what should require most of their attention. The ability to discern which expenses are a priority and which can wait goes a long way in setting up your future. To do this well, you should create a list of expenses starting with the things you're sure you can't live without.
4. Get Healthcare Coverage
This is one cost that might be new to you unless you had healthcare as a college student. Although it can be expensive, it's important to get a health insurance plan so that you don't have to pay out of pocket for emergencies. One way you can get this taken care of quickly is by working for an organization that offers insurance and healthcare benefits.
5. Start Making Student Loan Payments
While it is easy to postpone repaying your student loan providers, if you have the extra cash it's a good idea to start paying as soon as possible. That way, you can focus on saving for retirement and other priorities on your list rather than worrying about the effect your debt could have on your financial situation.
5 Financial Mistakes to Avoid for College Graduates
Since you're really just beginning your adult life, it's expected that you'll make mistakes. However there are certain things you should avoid at all costs if you want to have any hope for early retirement. Below are a few financial mistakes that college graduates should avoid.
1. Not Saving and Investing
Saving is a vital aspect of wise financing, and investing is even more important. Regardless of your income, you should try to have monthly savings. This will help you build up an emergency fund. However, you should also do research before you invest to come up with a sound strategy that will help you meet your long-term goals.
2. Putting Off Student Loan Payments
You should ensure that you start repaying your student loans as soon as possible. If you don't, the loans will remain a considerable dent in your finances and will make it difficult for you to get closer to your financial goals. While debt payment may seem scary, getting it done sooner rather than later will pave your way to financial freedom.
3. Failing to Get Insurance
Insurance is one of the best ways to avoid massive bills. Many people don't get insurance because they believe it is expensive and not worth it. However, it is one of the best decisions you can make, especially as someone just starting to build their finances. If you're under 30, there are even special healthcare plans that apply to you.
4. Neglecting to Create a Budget
If you don't have a budget, it is easy to overspend without even realizing it. This is because you don't have a set goal or record of your spending, so you can't tell when you're being excessive. With a budget, you can easily categorize your expenses, save, and settle student loan and credit card debt while still having enough money for fun.
5. Choosing Not to Sign Up for a Retirement Plan
According to the Bureau of Labor Statistics, in 2020 67% of commercial workers in the US had access to a retirement plan through their work. It's likely that you're in the same category, so take advantage of it. At the very least, you should open an individual retirement account at your bank. If you start early, you could have hundreds of thousands of dollars to spend during your retirement.
How to Make a College Graduates Budget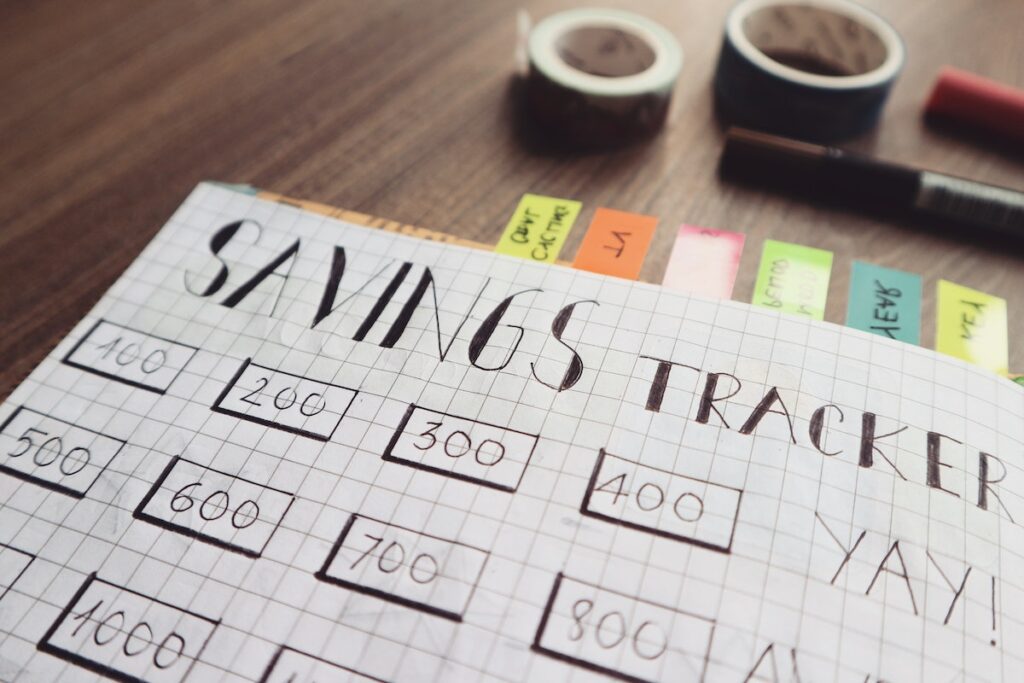 Creating a budget as a college graduate isn't difficult. All it takes is to create a list of your expected monthly expenses in order of priority. You should include the exact or approximate amount for each item and sum them up to see how much your monthly expenses are. You can find a sample to guide you below.
College Graduates Sample Budget
| Expense or Income | Amount |
| --- | --- |
| Total Income | + $46,000 |
| Rent | – $14,400 |
| Utilities and Bills | – $1,800 |
| Debt/Student Loan Payments | – $12,000 |
| Food | – $6,000 |
| Insurance | – $1,200 |
| Entertainment | – $2,000 |
| Transportation | – $1,600 |
| Total Remaining | $7,000 |
Financial Planning Resources for College Graduates
While financial planning may seem pretty easy, it is recommended that you learn more than just the basics to cultivate financial habits that will lead to financial security. If you take some of the classes below or check out some of the other resources, you'll be able to apply the skills you've learned to manage your finances better and be debt-free.
Financial Classes for College Graduates
Financial Literacy. This course offered by Udemy gives young adults financial advice to guide them toward financial security by transforming their habits around money, and helping them create a financial plan that works.
Planning for Risk and Retirement. This course is offered by Indiana University on the online learning platform edX. With this course, you can learn to plan for risks, make a long-term plan, and develop an effective investment portfolio.
Financial Planning for Young Adults. In this course you will learn how to make a savings plan and study investing and budgeting. The course also touches on how to avoid risky investments and excessive debt, and will help you create an action plan to reach your savings goal.
Introduction to Managing Your Personal Finance Debts. With this course, you will learn how to manage your debts and come out of financial problems without taking out private loans.
An Introductory Course in Personal Finance and Credit. As a new graduate, this course will help you understand how to build your savings plan, set financial goals, and develop a strong credit history. You will learn how to curb bad spending habits, and set aside money for investment.
Financial Planning Books for College Graduates
Financial Planning for College Graduates. This book by Andrew C. Schaffer introduces college graduates to financial planning. It teaches them how to manage their finances, make financial decisions, and make their money grow.
I Will Teach You to Be Rich. This book is authored by Ramit Sethi, a personal finance expert. In it, readers will learn to settle their credit card and student loan debt, set up a high-interest bank account, and many more valuable financial management skills.
I've Graduated, Now What. This book by LaTisha Styles aims to help college graduates navigate life and determine the next steps to take after college. Check it out if you want tips for savings and setting future goals.
Get a Financial Life. Beth Kobliner, a personal finance commentator and journalist, is the author of this book. It is aimed at helping young adults start a rewarding financial life by settling their debts and student loans, getting health insurance, and investing in the stock market.
The Total Money Makeover: A Proven Plan for Financial Fitness. Dave Ramsey, a popular financial coach and author, wrote this book to help college graduates attain financial security, starting with settling their debts.
Financial Planning Software for College Graduates
Mint. Mint is a free financial app that allows you to track your spending, balances, and credit score all in one place.
Personal Capital. Personal Capital is a financial app that lets you link your bank accounts, track your net worth, work with a financial advisor to build a plan, and get personalized wealth management.
EveryDollar. EveryDollar is a budgeting app that helps you create a budget, save money, and plan and schedule payments.
Albert. Albert is a financial app that allows you to bank, save, and invest. It also offers a service where customers can ask for practical advice on savings and investment.
Banktivity. This financial app is designed for iOS users. It allows you to monitor and manage your assets, track your property value, create a budget, invest, calculate your returns on investment, and more.
Meet Your College Graduates Financial Goals in 2022
Having financial security is critical for a peaceful future, so it's important to start planning your finances as soon as possible. This includes creating a budget and doing retirement planning so that you won't face financial insecurity later in life. Once you've smartly saved and invested your money and signed up for insurance, you can relax knowing that your financial future is set.
Financial Planning for College Graduates FAQ
How do you plan financially after college?
To plan financially after college, you should follow the steps below.
• Create a budget and stick with it
• Prioritize saving 
• Put together an investment strategy 
• Make the most of your health insurance
• Pay off your debts quickly
• Avoid spending recklessly


How much money should a college grad have in savings?
A college grad should aim to have enough money set aside to cover up to six months of living expenses. This should be put into an emergency fund that they can fall back on in tough times or when encountering unforeseen expenses.


How can college students set themselves up for financial success?
Even if you're a recent college grad with no experience, you can still land a well-paid job and achieve financial success. Consider cutting down unnecessary expenses, saving, learning investment basics, and setting financial goals.


How do fresh graduates manage money?
Fresh graduates should manage money by creating a monthly budget, consistently paying off debts without taking on new ones, and making strategic investments. When it comes to money management, financial knowledge and self-management skills will both come into play.