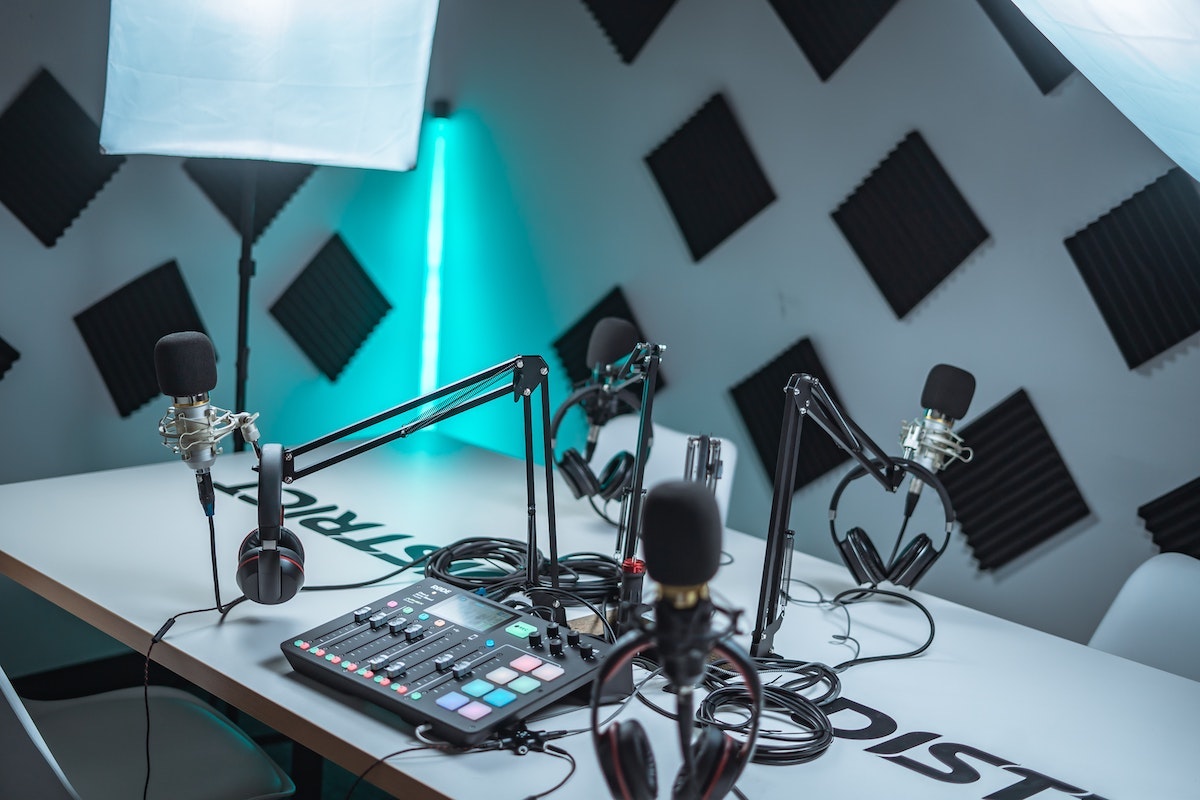 The Top Podcasts for Medical Students to Follow
Podcasts are quickly dominating the entertainment industry as the go-to source of information. A 2021 survey by Edison Research states approximately eighty million Americans listen to podcasts weekly, which is 28 percent of the American population.
Medical practitioners occupy a large podcasting audience. According to statistics from the US National Library of Medicine, there are over 200 medical podcasts in the United States and millions of listeners in health care professions. These podcasts are educational and informative, focusing on a variety of topics like emergency medicine, neurology, and pediatrics.
There's no better way than podcasts for medical students to stay up-to-date on the latest advances, news, and changes in the medical industry, and achieve their career goals. This article will cover the benefits of medical podcasts and identify the best podcasts for medical students while also highlighting the best episodes to get you started.
Why You Should Listen to Medical Podcasts
Medical podcasts are an excellent way to learn about healthcare-related issues without picking up a book. You can learn from medical experts about a wide range of medical topics as well as from beginners who might offer a new perspective. Medical podcasts give students a taste of what to expect when they venture into a full-time medical profession.
Podcasts are very convenient, allowing you to multitask and perform other duties as you listen to your favorite podcast episode. Whether you dream of becoming a medical practitioner or are already on your way there, podcasts can be great stress relievers. The healthcare industry is very demanding, and listening to your peers share their experiences can be encouraging.
What Makes a Great Medical Podcast?
Pick a specific topic. Podcasts concerning the medical industry feature a wide variety of topics. This makes it difficult for any singular podcast to cover all of them in-depth, so you should try and find a podcast that caters to your specific interests. This can be anything from healthcare technology, med student life, or business in the healthcare industry.
Credibility. Credibility is vital in medicine. You don't want your information coming from an unreliable source. Ensure the hosts and guests on each episode have a background in the healthcare industry and that their information is credible. Although people may offer their opinions, medical information is primarily based on facts, so make sure you do your research.
Quality content. Although some medical students listen to podcasts for entertainment, many also rely on podcasts for educational purposes. A good podcast should be as entertaining as it is educational. A great podcast might have you laughing at a funny incident at a hospital entryway while still teaching about healthcare triage.
Consistency. A good medical podcast upholds consistency. A consistent release schedule is one of the best ways for a medical podcast to maintain its audience. Unless the content is particularly engaging and worth the wait, you may lose interest in a podcast that doesn't upload episodes regularly.
Audio quality. Many podcast listeners value high-quality audio. In medicine, many terms can be challenging to understand, making audio quality an essential component. In addition, poor editing can is often quite noticeable and can take away from the creator's credibility, which can often lead to disinterest from listeners.
The 10 Best Podcasts for Medical Students
The Short Coat
Available On: Apple Podcasts, Spotify, Audible, Stitcher, Listen Notes, Google Podcasts
Subjects Covered: Dating in med school, mental health topics, life as a med student, med school majors.
Hosted by Dave Etler and students from the University of Iowa Carver College of Medicine, this is an amazing podcast for medical students. This podcast focuses on the life of med students, giving entertaining insight into what life at med school is like. Etler releases weekly episodes, which cover various topics like mental illness in med school, burnout, and dating as a med student.
2 Docs Talk
Available On: Stitcher, Apple Podcasts, Google Play Music, TuneIn
Subjects Covered: General medical issues, trending topics, the science of healthcare
2 Docs Talk is your go-to podcast covering the latest hot topics and news in the medical industry. Amy Rogers, MD and Kendall Britt, MD discuss policy issues, healthcare industry politics, medical events, and trending medical concerns. You can also learn a lot about the benefits of good doctor-patient relationships. It is a 15-minute weekly podcast with over 100 episodes.
Bedside Rounds
Available On: Spotify, Apple Podcasts, Deezer, TuneIn
Subjects Covered: Medical history, clinical medicine, fascinating human stories
Adam Rodman started this podcast in 2014 as a second-year internal medicine resident, narrating his life as a student in medical school trying to find his footing in the industry. The podcast eventually evolved into an entertaining and educative space where Rodman uses humorous storytelling to narrate fascinating stories that have shaped the industry.
He also delves into his life as a Harvard medical educator and as a partner of the American College of Physicians educating students and healthcare workers. The 20-minute episodes are short and entertaining.
The Undifferentiated Medical Student
Available On: Apple Podcast, Audible, Spotify, Listen Notes
Subjects Covered: Choosing a medical specialty, career planning
If you're unsure about the path of your medical career or are contemplating going to med school, this is a must-listen podcast. Ian Drummond, a fourth-year medical student, helps undecided medical students choose a specialty and plan a successful career in medicine.
Drummond hosts a series of interviews with medical professionals with a wide range of specialties and discusses the ins and outs of their specialties. You can also receive insightful advice on maintaining a long-lasting medical career.
This Podcast Will Kill You
Available On: Apple Podcasts, Stitcher, Podbean, TuneIn
Subjects Covered: Infectious diseases, history of diseases, the biology of diseases
Erin Allmann Updyke and Erin Welsh are the hosts of this popular podcast tackling diseases. The hosts are grad students studying ecology, meaning they have extensive knowledge of disease management. They dissect the history and biology of diseases and explain why you should be concerned about them.
Docs Outside the Box
Available On: Health Podcast Network, Spotify, Podbean, Apple Podcasts
Subjects Covered: Dealing with imposter syndrome, changing career paths, inspirational stories
If you're looking for insight on how other healthcare professionals are making a change, Dr. Nii Darko's podcast is for you. The podcast delves into how ordinary doctors are breaking barriers in the field of medicine, covering inspiring stories from war medics, humanitarian workers, and medical entrepreneurs. Darko's inspiration for his podcast came from his rocky journey to becoming a medical professional.
The #HCBIZ Show
Available On: Apple Podcasts, TuneIn, Audible, Spotify
Subjects Covered: business of healthcare, healthcare tech
Co-hosts Shahid Shah and Don Lee host this podcast, highlighting the business side of the medical field, including marketing and business incentives. They also discuss changes in the medical field, from healthcare IT to machine learning, AI, and more. The co-hosts invite experts in these industries and hold in-depth discussions on a wide range of topics.
The RCP Medicine Podcast
Available On: Buzzsprout, Spotify, SoundCloud, Listen Notes
Subjects Covered: Real-life clinical cases, physician issues in the medical industry
Dr. Amie Burbridge, a consultant in acute medicine, hosts the RCP Medicine podcast with various junior doctors. She moderates discussions on a wide range of topics the Royal College of Physicians (RCP) exam covers. If you're a medical student seeking revision material, this might be a good one to check out.
Talking U & Med Student Life
Available On: Podbean, Listen Notes, Radio Public
Subjects Covered: Med school admission tips, med student life.
Talking U & Med Student Life gives you the inside scoop on all areas of medical school. This podcast is a series of interviews conducted with premed advisors, alumni, faculty, and current students. Host Benjamin Chan, Associate Dean of Admissions at the University of Utah's School of Medicine, covers all perspectives of med student life. It is an excellent podcast for undecided students.
Surviving Medicine
Available On: Apple Podcasts, Podbean, Podtail, TuneIn, Stitcher
Subjects Covered: Self-care for med students, social justice,
Surviving Medicine is a podcast series for med students and professionals. A group of medical students, residents, and physicians founded the Surviving Medicine community to give a voice to medical professionals striving to connect with their peers. This podcast provides professional interviews on a broad range of topics in the healthcare space.
The Best Medical Podcast Episodes to Get You Started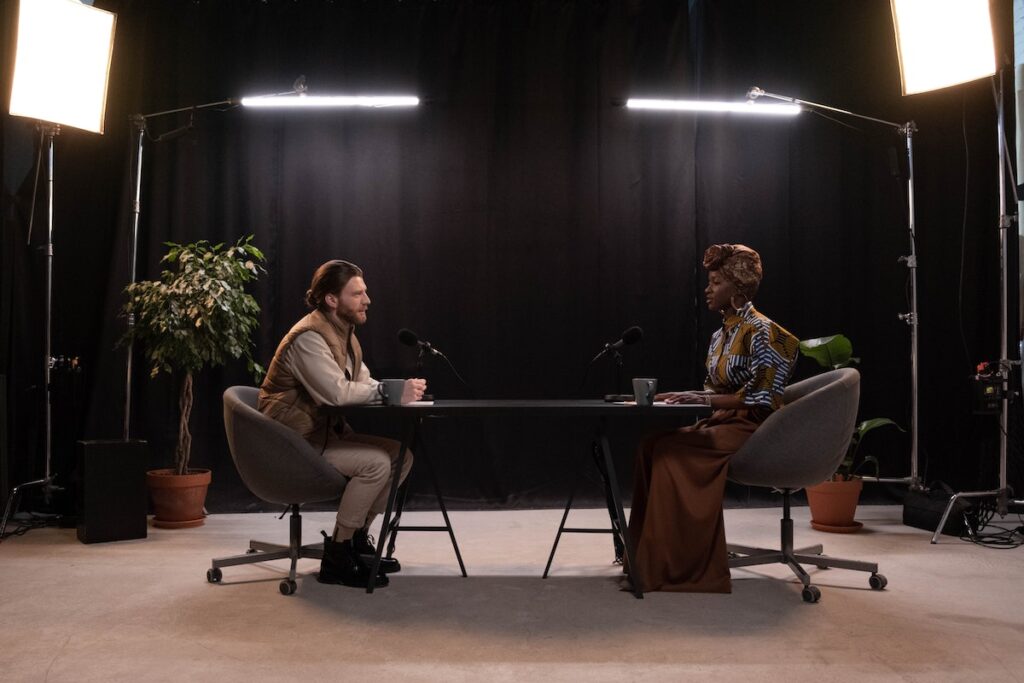 Medical podcasts cover a variety of different topics and it can be difficult to figure out where to start. These are episodes that generated a large audience or extensive feedback. Below are five of the best episodes for all med and premed students.
Your Romance Could End In Tears, But It Doesn't Have To! | The Short Coat
This episode touches on the struggles med students endure while dating. Co-hosts Kelsey Adler, Madeline Slater, Terry Hayes, and Chris Schanbacher, discuss how you can make a relationship with your non-medical partner work and tips on how to savor the relationship. You will also learn some of the best ways to socialize with fellow med students.
A Look Back at HIV | 2 Docs Talk
Although HIV/AIDS started as a scary epidemic, millions now can live with it and still lead healthy lives. In this episode, the two docs look back at the history of the disease and how circumstances have changed since then. You will hear how the hosts handled being new medical practitioners while the disease was at its peak.
Corrupted Blood | Bedside Rounds
According to Bedside Rounds' listeners, "Corrupted Blood" may be a short episode, but it is also one of the best. Adam Rodman takes the listeners back to 2005 when the exploitation of a bug known as Corrupted Blood hit the gaming world and affected Warcraft gamers. He explains how research on this event's origin led to discoveries on the weaponization of real-world diseases and bioterrorism.
The 4th Year Episode | The Undifferentiated Medical Student
This episode targets fourth-year med students who may be struggling with med school. The three co-hosts discuss the transition from the third to the fourth year and how students can adjust. You will also talk about finding internships, seeking letters of recommendation, residency applications, and much more. This is a spot-on episode for any medical student in their fourth year.
HIV/AIDS: Apathy Will Kill You | This Podcast Will Kill You
In this episode, the co-hosts invite three guests who all have different experiences with HIV/AIDS. Hillel Wasserman, who was diagnosed in 1987, Frank Iamelli, a man who took care of his friends who suffered from AIDS in the 80s, and Brryan Jackson, who was diagnosed when he was five. All join the co-hosts to discuss the biology and history of the disease, as well as how it currently affects individuals.
What Is the Best Podcast for Medical Students?
Some of the best podcasts for medical students include The Short Coat, The Undifferentiated Medical Student, and Docs Outside the Box. These podcasts focus on medical education and delve into the daily life of a medical student or healthcare professional. Aspiring med students can draw inspiration from Docs Outside the Box stories and get a feel for life in med school from The Short Coat.
These podcasts are entertaining and capture your attention from start to finish. We think they all deserve a listen, as they each offer a different perspective on the healthcare industry. If you're unsure where to start, pick an episode from the list and go from there. Hopefully, these podcasts will keep you motivated as you launch your medical career.
Best Medical Students Podcasts FAQ

Where can I listen to medical podcasts?

Spotify is currently the leading podcast hosting site, but you can still access your favorite podcasts through different avenues, like SoundCloud, Apple, Audible, TuneIn, and Podbean. Alternatively, you can find out where to listen to specific podcasts from the hosts' social media platforms and websites. They also mention listening platforms at the beginning and end of each episode.



What is the average length of an episode in a medical podcast?

Typically, a podcast can go over an hour, depending on the show's structure. However, an average episode lasts 15 to 30 minutes. Medical podcasts are often short and to the point, which captivates audiences.



Should I focus on one podcast at a time?

No. You can listen to more than one podcast at a time. Each podcast focuses on different aspects of medical practice and as a med student, listening to different perspectives is beneficial. Furthermore, most podcast shows release an episode per week, giving you ample time to listen to all your favorite episodes.



How do I select the best podcast for medical students?

A good podcast focuses on a specific idea and expands on it, includes the audience, features quality content, and has been well-edited. In addition, good podcasters are consistent with their weekly releases. Most of all, a good podcast covers the topics that interest you most as a med or premed student.