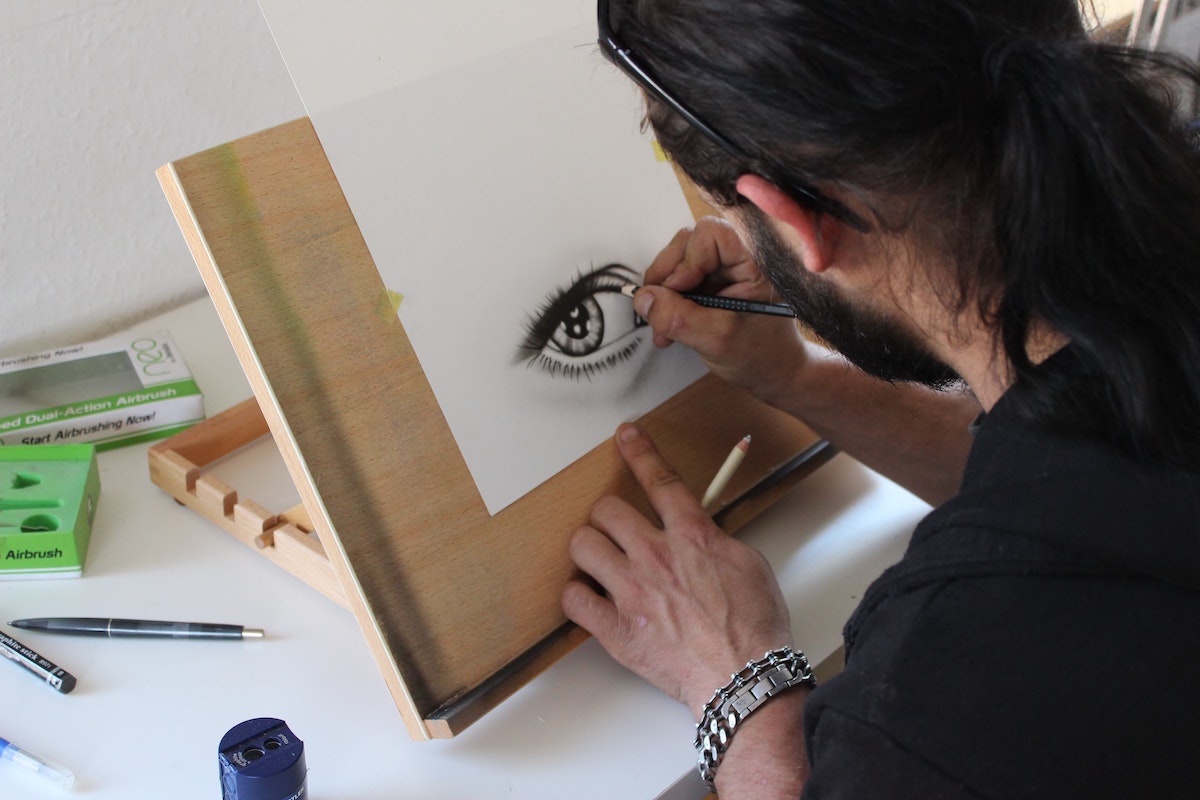 Top Beginner Art Projects to Sharpen Your Skills and Build Your Beginner's Art Project Portfolio
Artists spend countless hours practicing and improving their skills in painting, drawing, sketching, and tracing. If you're hoping to get some practice as well, we've compiled this list of the best beginner art projects to help you out.
Whether you're just starting out on your journey or you're an experienced artist hoping to work on your basics, these projects will help you sharpen your skills and create some great pieces for your portfolio. Let's get started.
5 Skills That Beginner Art Projects Can Help You Practice
Regardless of their industry or preferred medium, artists need to have a combination of skills under their belt in order to create outstanding work. Below are some of the top skills you can work on through beginner art projects to help you create unique portfolio pieces and advance your career.
Graphic Design: Graphic design is an important part of any artist's skillset. It involves creating visual content to communicate a specific message and is a crucial component in marketing and communications for any organization.
Drawing: Drawing is one of the most fundamental skills any artist should possess. Even if you do most of your work on digital devices such as tablets and computers, understanding and practicing the basics of drawing will make you a more skilled and versatile artist.
Painting and Color Theory: Each color conveys different emotions and sends different messages. Understanding how to apply and combine color to your pieces can help you get your point across more effectively.
Creative Thinking: Creative thinking is what allows us to look at problems from different points of view and come up with unique solutions. Like any other skill, it is something that improves with practice. Working on your creative thinking skills will make you a more valuable member of any creative team.
Editing: If you're a digital artist, editing is an especially important skill to cultivate. Editing involves carefully reviewing or retouching a piece to make it look better or adapt to the needs and feedback from your clients.
Best Beginner Art Project Ideas
If you're just getting started as an artist, check out these beginner art project ideas. These project ideas require simple supplies. All you need are a few pieces of paper and colored pencils or acrylic paint. They are perfect for anyone looking to master the basics and start creating some simple portfolio pieces.
Create Your City Skyline
Skills Practiced: Drawing, Painting and Color Theory
Creating your city skyline is a great way to practice drawing with simple shapes and using a subject that you're familiar with. If you can't see what your city skyline looks like, you can Google it and use a picture as your model. You can try using a mix of bright colors for a daytime rendering or opt for a dark background and create a nighttime skyline with strong contrasts.
Paint Something Abstract
Skills Practiced: Painting and Color Theory, Creative Thinking
Instead of focusing on realistic depictions of real-world objects, abstract art focuses on conveying emotions through colors and shapes. If you want to practice your knowledge of color theory and get creative, try your hand at creating an abstract painting.
Create a Logo
Skills Practiced: Drawing, Creative Thinking, Graphic Design
A logo is a symbol, usually a combination of words and images, that captures the essence of a company or organization. An effective logo is easily recognizable and shows what a business does and what its core values are. Consider what color palette might match those values best.
For this project, you can try your hand at redesigning a logo for an existing company or invent one from scratch, just make sure you have an idea of the values and business model being conveyed through the logo. If you're interested in practicing your design skills, you can complete more graphic design projects.
Design a Beach Landscape
Skills Practiced: Drawing, Creative Thinking
For this project, try to incorporate all the details that make up a typical seaside view. You get to decide what the shore looks like, whether it's daytime, nighttime, or twilight, whether there are people or animals on your landscape, or whether there are palm trees or other forms of vegetation. Add as much or as little detail as you would like.
Draw a Bouquet of Flowers
Skills Practiced: Drawing, Creative Thinking, Painting and Color Theory
Nature offers endless subjects for you to practice your artistic skills. For this project, you'll have to pick your favorite flowers and vase and try to convey them as realistically as possible. This project is great to help you practice color theory and it will also test your ability to draw details and different textures.
Best Intermediate Art Project Ideas
If you're done with the basics and are ready to move on to more difficult projects, we've got you covered. Below are some of the best intermediate art project ideas to help you advance your artistic skills.
Design a Cartoon Character
Skills Practiced: Drawing, Creative Thinking, Painting and Color Theory
Designing a cartoon character is a great way to get creative and advance your artistic skills. When you do this, make sure to think of the character's background, personality, and traits, and the ways you can convey them through design and coloring. You can look at your favorite comics and cartoons for inspiration as well.
Edit a Photograph
Skills Practiced: Editing, Creative Thinking, Color Theory
If you're interested in the digital arts, you need to hone your editing skills. For this project, pick any photograph and try to find ways to improve it or make it more interesting. This is a great project you can add to your portfolio for employers to see. You can display the original and the edited version side by side.
Photoshop an Image into a Different Background
Skills Practiced: Editing, Creative Thinking, Painting and Color Theory
Working with layers is fundamental for any digital artist. For this project, pick a photo of yourself or a friend and add a background different from the original. On top of being a fun activity where you can get as creative as you wish, this skill is fundamental in graphic design and will come in handy often on your journey as an artist.
Draw Imaginative Creatures
Skills Practiced: Drawing, Creative Thinking, Painting and Color Theory
This project is a great way to improve your creative thinking. Come up with a design for a fantastic creature and try to convey it in the most realistic way possible. There are no limits for this, just try your best to come up with something unique and translate it to paper faithfully.
Draw a Portrait of a Famous Person
Skills Practiced: Drawing, Painting and Color Theory
This is a straightforward project, simply pick one of your favorite celebrities and draw their portrait. Portraits are a great way to practice capturing subtle details that can make a work of art stand out and convey deep emotion. At this stage, you may not get the exact features of the person you are drawing, but just remember to keep practicing and you will surely improve.
Best Advanced Art Project Ideas
If you're ready for more complex craft ideas, check out our list of the best advanced art project ideas. Any of these would make a fine addition to your art portfolio.
Create a Spec Ad
Skills Practiced: Creative Thinking, Color Theory, Graphic Design
A speculative advertisement, or spec ad, is an ad you create to pitch to a company or organization without the expectation for payment. While this is not a real ad purchased by a company, and you should make that clear on your portfolio, this is a great way to practice effective graphic design.
Pick a company or brand that you like, notice the way they design their ads, who their target audience is, and the language they use, and try your hand at creating something similar.
Create a Portrait of a Former US President
Skills Practiced: Drawing, Painting and Color Theory
For this project, pick one of the former US presidents and do your best to create the most faithful portrait possible. You're creating a portrait of a historic figure, so make sure you capture the right tone and make your work as detailed as possible. This is a great way to step up your drawing skills. You can decide if you'd like to create acrylic or watercolor paintings.
Draw a Sports Car
Skills Practiced: Drawing, Painting and Color Theory
If you are a fan of cars, you'll love this project. Pick your favorite sports car and draw it as faithfully and realistically as possible. A lot of effort and resources are put into designing this type of vehicle, so make sure to pay attention to any design details and to work on conveying the paint job as faithfully as possible as well. Your goal is to create as detailed a picture as possible.
Draw a Car Accident
Skills Practiced: Drawing, Creative Thinking, Painting and Color Theory
Accidents are chaotic and messy, so this can be a difficult task. Make sure to work on your composition and try to capture all the elements that would show up in a real accident. Make sure to create a piece that not only includes the physical details but also conveys the urgency and strong emotions of the scene by using color and contrast.
Design a Calendar
Skills Practiced: Creative Thinking, Graphic Design
For this project, you get to choose a theme and then design 12 images to be used for each month. Make sure to think of a narrative structure that somehow connects the images but also make sure each one stands out on its own. This is a great project that gives you a chance to creatively rework an everyday object.
Next Steps: Start Organizing Your Beginner Art Project Portfolio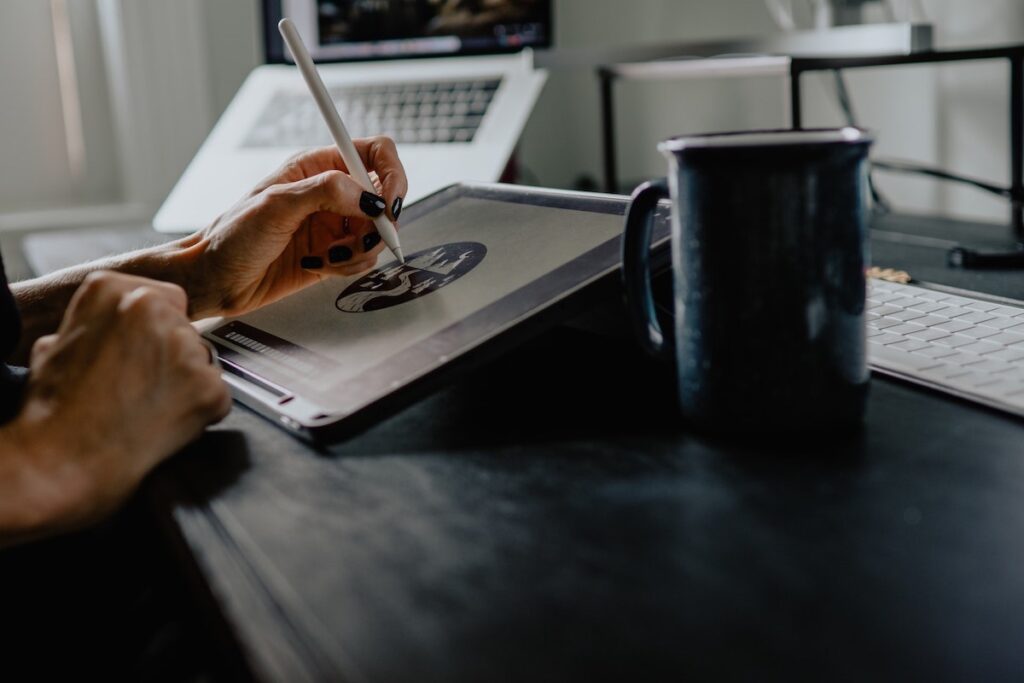 Figuring out how to convince your prospective clients that you're the right person for the job can be quite a challenge. As an artist, a strong portfolio is the best way to capture the attention of recruiters and demonstrate your skills. To help you get started, here are some basic tips to take into account when building your portfolio.
Focus on Quality
A common misconception among beginners is that their portfolio should include everything they've worked on in the past. While some of your earlier work might be worth adding, the truth is that your best bet is to only include your top pieces. Pick a few amazing art projects that you are truly proud of and that show your prowess in a particular skill.
Get Inspiration from the Experts
If you're starting out as an artist, make sure you pay attention to the experts that came before you. You can take a look at the online portfolios of your favorite photographers, graphic designers, or painters, and make some notes. Pay attention to how they select and organize their work, and what makes their art stand out from the crowd, and use it as inspiration for your own portfolio.
Tailor the Portfolio to the Job Description
If you're applying for a creative role, make sure you fully understand the job description and the type of problems the company is hiring you to solve. Make sure to then review your works and organize them according to that employer's needs. Pick the pieces that demonstrate that you have the necessary skills and will be a valuable asset.
Beginner Art Project FAQ

How can I improve my artistic skills?
Art requires constant practice and you need to strive to create art every day. Even if your pieces are not as great as you expected in the beginning, make sure to stick with it. Progress will come with time. Just stay consistent.


Can art be self-taught?
Yes, you can be self-taught and use online resources such as online courses and video tutorials, or you can also learn digital art through bootcamps. However, to become an accomplished self-taught artist, you need to be disciplined. 


What basic skills do I need to work on as an artist?
The answer will depend on the type of artist you want to become. However, all artists can benefit from practicing fundamental skills such as drawing, composition, painting and color theory, and creative thinking.