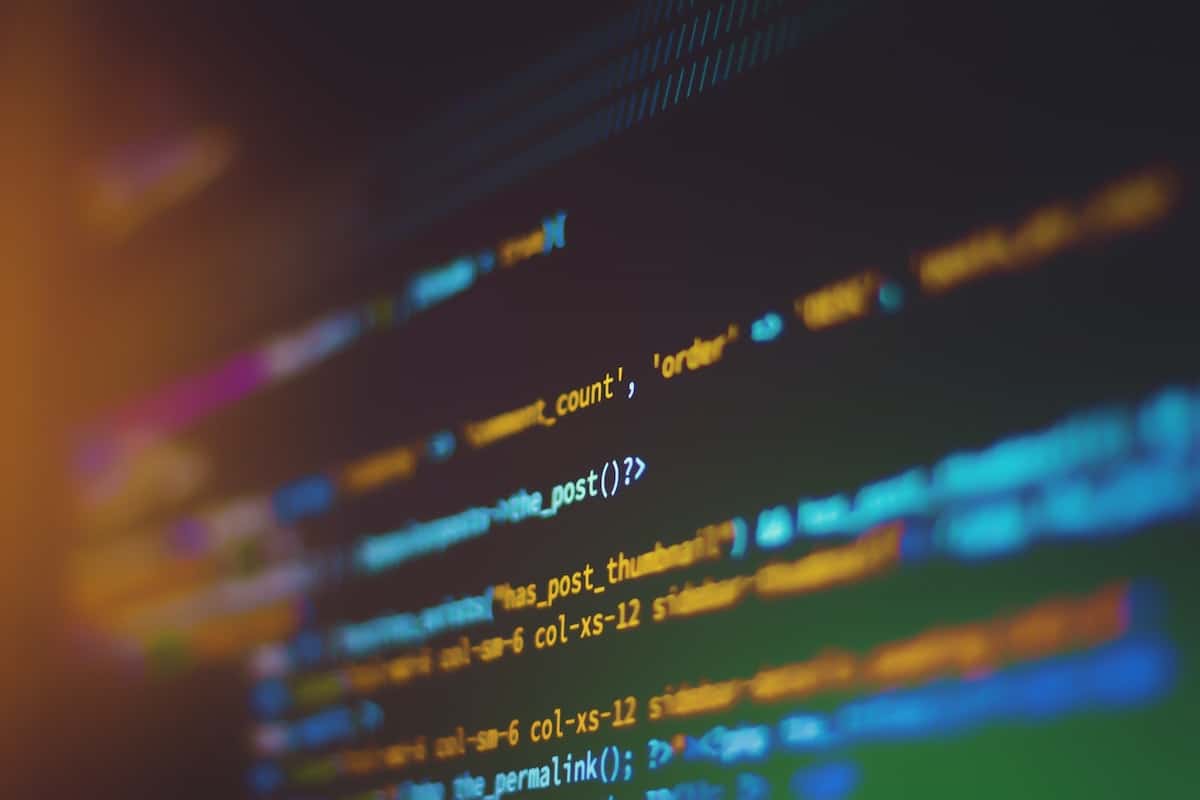 Are Coding Bootcamps Worth It?
If you ask any coding bootcamp alum, they'll tell you that coding bootcamps are worth it. These platforms provide students with a rare opportunity for career advancement. Many bootcamp graduates attribute their career success to the coding bootcamps they attended. Bootcamps offer an intensive curriculum in a matter of months.
A bachelor's degree in a computer science field has been the industry standard for most tech careers for a long time. However, in recent years, bootcamps have proven themselves to be effective platforms for training professionals to get a job after graduation. This guide will answer the question: are coding bootcamps worth it?
What Is a Coding Bootcamp?
A coding bootcamp is a platform that provides intensive training courses for professionals seeking jobs in the tech industry. The bootcamps design each program to fill the needs of the current job market. You will find most coding bootcamps working in close conjunction with tech companies to ensure the curriculum remains relevant.
Coding bootcamps provide students with an affordable and quick way to start a tech career. You can easily become a web developer, software developer, web designer, or front end developer. The career opportunities are endless once you learn how to code.
To learn how to code, you must cover front end and backend programming. This includes learning programming languages like HTML, CSS, PHP, JavaScript, and React. These are some of the most in-demand languages covered at coding bootcamps.
You can find online coding bootcamps and programs offered in person. Most coding bootcamp students prefer attending the programs online. This is mainly because of the convenience remote learning provides. You don't have to worry about relocating or changing your schedule.
The best coding bootcamps are Flatiron School, Thinkful, Fullstack Academy, Kenzie Academy, General Assembly, Springboard, App Academy, BrainStation, and Hack Reactor. These top bootcamps provide in-person and online training courses for aspiring tech professionals.
Coding Bootcamps vs Colleges
As much as coding bootcamps have gained popularity in recent years, it is still hard to replace the value of traditional modes of learning. Most students opt for a two-year or a four-year degree. Even though most bootcamp grads prove the effectiveness of the platforms, degree programs are usually preferred by employers.
Programming bootcamps provide a much more affordable learning experience compared to a traditional college degree. Since a bootcamp only lasts a few months, the tuition is much less expensive than a four-year degree. Many college graduates would argue that the price is worth it because of the recognition and accreditation that colleges feature.
Similar to colleges and universities, most coding bootcamps offer scholarships to help the cost of tuition. These scholarships often prioritize underrepresented groups in tech, like women, people of color, and members of the LGBTQ+ community. Coding bootcamps also offer flexible payment plans, like an income share agreement (ISA) or deferred tuition.
With the lower average cost, you may expect a substandard curriculum from coding bootcamps. However, this is not the case. If you attend an intensive bootcamp program, you will be well equipped with the soft skills and hands-on technical skills to succeed in any field. If you read through most bootcamp reviews, you can see the impact a bootcamp can have.
Coding bootcamps are also a great choice because they can help you enter lucrative fields. According to the Bureau of Labor Statistics, software developers earn an average salary of $110,140. The BLS also reports that there will be a 22 percent increase in software development job opportunities by 2029, which is much higher than average.
The online coding bootcamp experience provides students with an excellent alternative to a four-year education. These online courses feature an intensive curriculum as well as additional services. You can find bootcamp providers offering mentorship sessions, career services, and job guarantees. This is not usually the case in college degree programs.
The biggest difference between a college degree program and a coding bootcamp is time. Most coding bootcamp programs take two to 12 months to complete. Most college degree programs require two to five years. A coding bootcamp graduate enjoys the dynamics of a self-paced learning experience, which is not often the case for college attendees.
Coding Bootcamp Advantages and Disadvantages
There are many coding bootcamps advantages and disadvantages. Therefore, you must weigh the pros and cons of coding bootcamps before settling for a program. Let's take an in-depth look at what coding bootcamps are doing right and what they might be doing wrong.
Coding Bootcamp Advantages
Coding bootcamps have plenty of advantages. Judging from thousands of positive bootcamp reviews, you can easily tell that most bootcamp graduates are satisfied by the services they received from particular platforms. Bootcamp providers are keen on ensuring they deliver quality education to students to ensure they land jobs after graduation.
The coding platforms ensure that the education they provide is effective by consulting industry professionals. The most significant advantage of attending a coding bootcamp is you will not learn any outdated information. The platforms regularly meet with top industry officials to ensure they are teaching in-demand skills.
On top of consulting with experts in the field, bootcamps feature hands-on projects as part of the curriculum. This ensures students develop proper skills and perspectives to take on any tech role in the field. By the time you complete a coding bootcamp program, you will have essential tech skills and hands-on experience to attract potential employers.
Bootcamps also take it a step further by attaching career services. The main point of career services is to ensure that you are ready for a job. The services may include resume building, cover letter writing, mock interview sessions, and other practical skills. Some bootcamps even offer a job guarantee, which means you will be refunded if you don't find a job.
These platforms provide flexible learning schedules. You can find part-time coding bootcamps, full-time coding bootcamps, or even self-paced coding bootcamps. Some platforms combine the three schedules. You do not have to quit your full-time job to attend an online bootcamp, and you can find better tech jobs after.
In addition to job placement services, you should expect a long list of partnerships attached to coding bootcamps. Most coding bootcamps have the recognition of top employers in the industry. The partnerships make it much easier for graduates to land jobs. In addition, the recruiting teams of the tech companies keep an eye out for fresh talent in coding.
The best part of attending a coding bootcamp is the flexible tuition payment plans. You may find that covering $12,000 for a coding course to be too expensive, but most coding bootcamps do not require an upfront payment and feature a variety of payment plans to cover tuition costs.
Coding Bootcamp Disadvantages
Coding bootcamp disadvantages don't outweigh the advantages of the programs. In most ways, they can better prepare you for the modern tech field. However, no education option is perfect.
The biggest disadvantage of coding bootcamps is they are not accredited like college degrees are. Most bootcamps do not have the educational backup needed to be taken seriously by every company. These coding platforms rely on bootcamp reviews, graduate outcomes, and job placement results to champion the programs.
Because they are not accredited, coding bootcamps also do not have one standard of education. These coding platforms feature diverse coding courses with multiple angles and names. This makes it hard to substantiate which program will be effective. It is important to consider the factors that are important to you before joining any coding bootcamp.
Before you attend a coding bootcamp, make sure that the statistics are accurate. Most coding bootcamps provide readily available information concerning the number of graduates, alumni job positions, and average salaries. Always read the top bootcamp alumni reviews to get a well-rounded view of the coding bootcamp.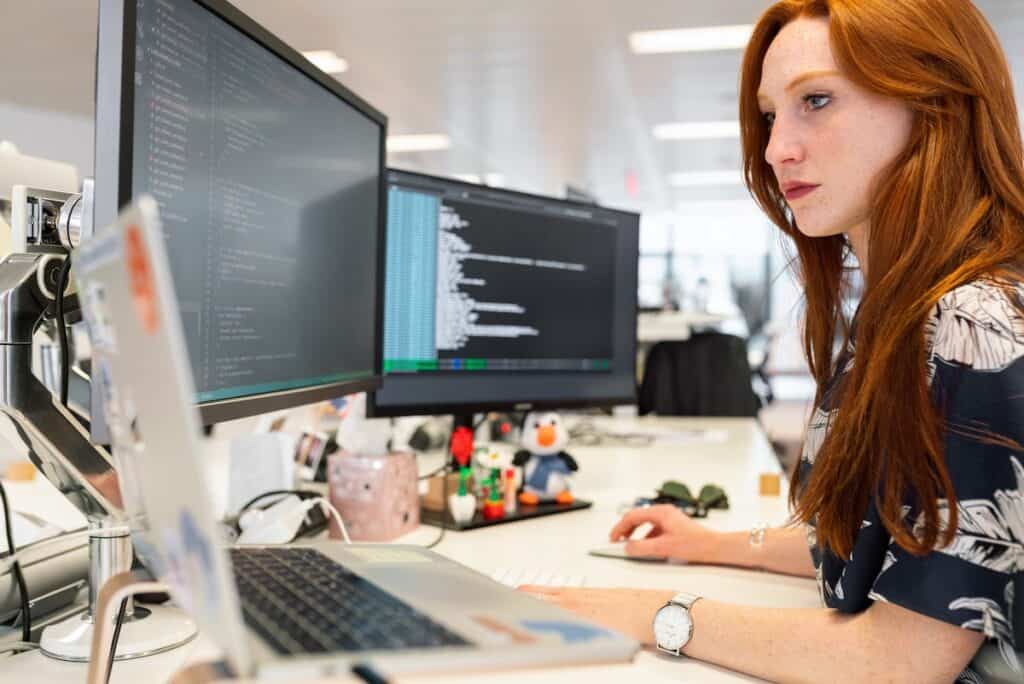 Coding Bootcamp Job Placement
Most coding bootcamps pride themselves on providing the education and career support students need to succeed. You should take a look at which career services are important to you. These services can easily determine whether you will be successful in tech or not. Find out more below.
Bootcamp Career Services
Bootcamp career services vary from one bootcamp to the next. However, they all have the same basis for helping students get job-ready before graduation. These services may include polishing interview skills, crafting resumes and cover letters, filling out sample applications, job search help, mentorship, and career coaching sessions.
These are exceptional services that will spearhead your career. It will give you the needed advantage over college graduates in 2021. You will find that most bootcamps feature a career service week as part of the curriculum. However, mentors, career coaches, and advisors are usually made available from the beginning of the program.
These services will help improve your visibility in the job market by great standards. In addition, you will have professional materials and a complete portfolio to showcase your skills. By the time you are done with the sessions, you will be ready to ace any tech interview.
Coding Bootcamp Partners
The biggest advantage of coding bootcamps is the networking portfolio they feature. Coding bootcamps have several tech companies as their partners. The relationship helps graduates land new tech positions easily, and employers acquire new talent from the market with ease. It is a win-win situation.
You will find top coding bootcamps partnering with tech companies such as Google, Netflix, IBM, Oracle, Microsoft, Amazon, and Adobe. These are some of the few industry connections that you may come across, but they are endless. Depending on the location, you may find that the coding bootcamp has connections within your area.
According to PayScale, the average salary for Google employees is $120,000. PayScale also reports that the average salary for Amazon employees is $102,000. These lucrative numbers are good examples of bootcamp salaries because these companies are both bootcamp partners.
So, Are Coding Bootcamps Worth It?
Yes, coding bootcamps are definitely worth it. Whether you need to learn a new skill quickly or need an affordable alternative to higher learning, a coding bootcamp is the best option for you. A coding bootcamp provides students with an all-in-one education platform to suit all their learning and career needs.
If you are a non-traditional learner, you should consider a coding bootcamp. As you have read above, multiple coding bootcamps allow students to take on different learning schedules and patterns. It also provides additional educational support from mentors and career advisors.
As much as coding bootcamps cannot replicate four-year computer science degrees, they are still effective. These platforms are known globally for enabling beginners to jumpstart their careers successfully. They equip beginners and professionals with industry-standard skills. You can opt for a much more straightforward learning process with a bootcamp.
The impact of coding bootcamps across the tech industry cannot be ignored. Employers today require professionals with an updated set of skills to tackle the modern issues they encompass. So, if you opt to join a bootcamp, you will have career-oriented coursework and projects. You should enroll in a coding bootcamp in 2021.