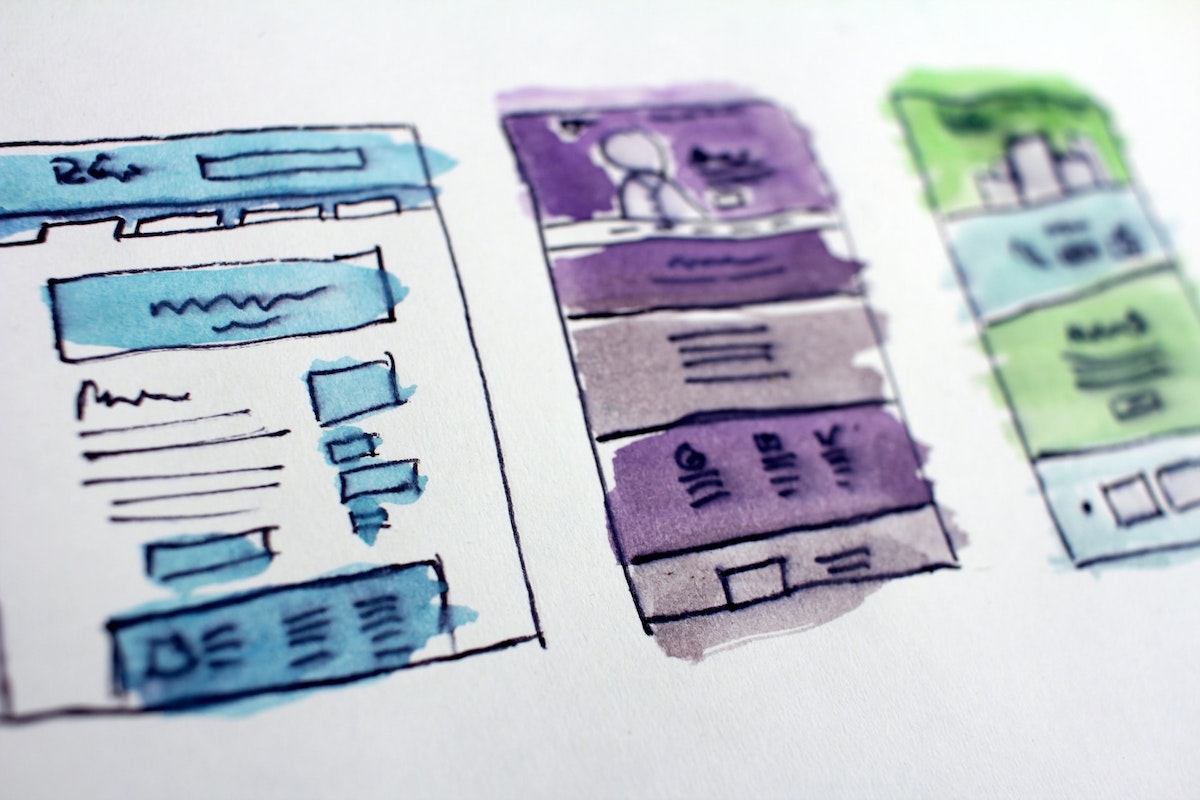 The Best Fun Website Designing Courses for Kids
Parents always want the best for their children and aim to equip them with the most valuable skills. If we're talking about beneficial skills for young generations, website designing is high on the list. Fortunately, there are plenty of resources that teach website designing for kids.

Learning website designing is not just valuable for kids' future career paths. It also aids in their cognitive development and the design process gets their creative juices flowing. In this article, we cover the many ways to learn web designing, including a list of the various online website designing courses for kids.

Can Kids Learn Website Designing?
Yes, kids can learn website designing. There are countless websites, books, and resources that contain educational content that explains website design for kids. You can even enroll your child in a specialized class for kids that will teach them beginner concepts and skills needed for website design basics.

However, design classes are not the only way to teach website design principles to your child. If your child doesn't learn as efficiently from online classes, you can also use other resources to teach them the core concepts of web design.

Resources to Help Kids Learn Website Designing
As mentioned, there are many ways for kids to learn website designing and build web design skills. Whether they're still learning the basic idea of web design or already getting to intermediate concepts, kids have many resources available to them. Below, we list some of the resources that can aid your children's learning process.

Online Website Designing Courses
Online website designing courses are one of the most accessible ways to teach your child website design. You can access courses from popular coding bootcamps and online learning websites with comprehensive web design curricula that can build your child's skills. If your child does well with scheduled learning, this is one of the best ways for them to learn.

In-Person Website Designing Classes
If the online experience isn't suitable for your child, you can also look for in-person kids web design classes. These classes offer the same scheduled learning as online courses and can help shape your child into a beginner developer. Various organizations and schools often offer in-person web design classes that kids can enroll in.

Website Designing After-School Programs
There are also many after-school and summer programs that teach web design basics to kids. The web design skills these programs cover can range from digital art skills to core website programming languages and more. As a parent, you can look to local schools and summer camps for these types of programs.

Website Designing Books
If a scheduled in-person or online experience isn't what you are looking for, perhaps a book will be better. There are many age-appropriate books dedicated to helping kids self-learn website design principles and skills. A quick search for books on design for children on websites like Amazon should provide a plethora of options.

Online Website Designing Classes to Help Your Child Learn Website Designing
| Course Title | Course Provider | Cost |
| --- | --- | --- |
| CompuScholar Web Design Course | CompuScholar | $15 per month or $120 per year |
| Build Your Web | Create & Learn | $477 |
| Coder Kids Private Lessons | Coder Kids | $54 per lesson |
| Intro to Web Development | Tynker | $15 per month |
| Web Design for Kids | EnvatoTuts+ | Free |
| Project-Based JavaScript for Kids (Level 1) | AI Code Academy | $249 ($26 per class) |
| Web Design With Coding | MindBox | One-month program: $169, Four-month program: $549 |
| Web & App Development with HTML, JavaScript, CSS | CodeAdvantage | $225 for weekly online classes |
| Basics of Photoshop | Elizabeth Stockfish (Create & Learn) | $60 |
| Illustrator and Graphic Design | Sarah Hofheins (Create & Learn) | $65 |
The Best Online Website Designing Courses for Kids, Explained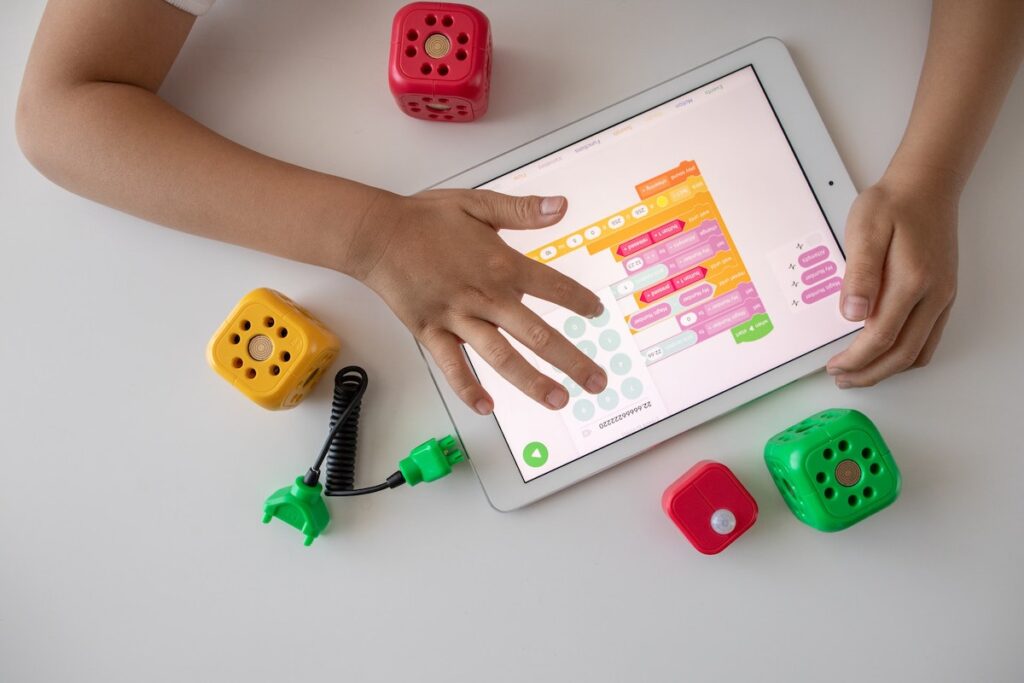 Course Provider: CompuScholar
Subjects Covered: HTML, CSS, JavaScript and JQuery, basic website layouts and graphics editing
Cost: $15 per month or $120 per year

This course provided by CompuScholar is for all ages and offers a comprehensive web design curriculum for kids. From graphics and image editing to creating dynamic menus, it equips students with essential skills. The course covers fundamental web design skills in a structured learning environment and helps students create fun websites.

Course Provider: Create & Learn
Subjects Covered: Creation of dynamic and creative web pages using HTML, CSS, and JavaScript
Cost: $477

This course ensures the child has solid coding skills to match their web design skills. The child will learn to avoid bad practices when bringing their web design ideas to life. They will also have a creative project to build a fan website.

Course Provider: Coder Kids
Subjects Covered: Any topic related to programming and digital arts
Cost: $54 per lesson

Coder Kids offers private lessons for kids related to any topic that involves programming, web development and design, and digital arts. In Coder Kids' private lessons, your child can learn digital art skills that they can use for website design. They may also receive customized lessons, such as a design themes lesson.

Course Provider: Tynker
Subjects Covered: HTML and CSS, basic web design
Cost: $15 per month

Tynker's Intro to Web Development course focuses on educating children on the foundation of web development and design knowledge. They will learn to integrate interactive elements into their web pages and make clean designs. The student will take the course at their own pace and handle creative projects, such as building an Instagram clone.

Course Provider: EnvatoTuts+
Subjects Covered: Web design, HTML, CSS, typography and color theory
Cost: Free

EnvatoTuts+ offers a free series of lessons that equips kids with basic web design skills. The color theory lesson teaches kids to use clean colors and color combinations for their web projects. They will also learn basic HTML and CSS scripting to bring their web design ideas to fruition.

Course Provider: AI Code Academy
Subjects Covered: HTML, CSS, content management
Cost: $259 ($26 per class)

This online course provided by AI Code Academy helps children design and create web pages. Students will handle complex web projects using JavaScript. Through this course, students will learn drawing basics, house design, animation, text and strings, loops and arrays, and many other JavaScript and web design concepts.

Course Provider: MindBox
Subjects Covered: HTML, CSS, JavaScript, Bootstrap, UI/UX
Cost: One-month program: $169, four-month program: $549

This course teaches web design and development to kids aged 11-13, for 1 month or 4 months. Here they learn to create a website, with a good consistent user experience and handle various web projects. The course will also educate them on the latest design trends and introduce them to code debugging.

Course Provider: CodeAdvantage
Subjects Covered: HTML, CSS, JavaScript
Cost: $225 for weekly online classes

In this online experience provided by CodeAdvantage, kids can learn how to build and design interactive websites and apps. They will learn to tie together content elements and create a seamless structure for their website or application. Through this course, children can have fun while learning web design and development by creating exciting websites, games, and apps.

Course Provider: Create & Learn (Elizabeth Stockfish)
Subjects Covered: Photoshop skills for graphic designers and web designers
Cost: $60

This online course for Adobe Photoshop can come in handy in website designing for kids. This lesson will teach the kids various tools and mechanics in Photoshop. With a good grasp of Photoshop tools, your children can create images and styles that they can incorporate into their website.

Course Provider: Create & Learn (Sarah Hofheins)
Subjects Covered: Basics of Adobe Illustrator and design principles
Cost: $65

This course will help your child learn how to create great illustrations for their website using Adobe Illustrator. Through this course, your child learns to create anything from a background image to a logo. They will also learn important design principles and how to make sensible color choices.

The Best Free Website Designing Classes for Kids
Beginner Web Design Using HTML5, CSS3 & Visual Studio Code. This free course takes the form of a four-hour YouTube video created by the Youtuber "Bring Your Own Laptop". It's a beginner and child-friendly tutorial on the different web design basics, including responsive design, HTML, and CSS.
Build Your First Web Pages With HTML and CSS. Children learn to create and design a basic webpage in this free, kid-friendly course by OpenClassrooms. The course teaches the usage of HTML and CSS, color theory, and font use. Children can learn the proper use of bright colors and more.
Web Developer Course HTML CSS JavaScript Learn Web Design. In this free course on Udemy, kids can learn basic web design and creation. The course is kid-friendly, covering only basic topics within its five-hour video length.
Free Web Design Course by Flux. Flux is a YouTuber who has created a series of videos dedicated to teaching and covering all the basics of web design. In the playlist are plenty of easy videos for kids to learn from.
Web Design Tutorial for Kids. This 46-minute video guides children through the basic steps of designing web pages using HTML. The video does well by showing the step-by-step process of web designing for kids. If you're looking for something simple and introductory, this is for you.
Benefits of Teaching Kids Website Designing
Website designing is one of the most in-demand skills today. By nurturing your child's interest in this field, you can prepare them for a bright future. You can begin enrolling them in online website designing courses from a young age. This will help your children explore their creativity and, eventually, bring valuable skills to the workforce.

Website Designing for Kids FAQ

Can a kid have a website?

Yes, a kid can have their own website. They can learn to use platforms like WordPress and Wix to design and build websites. However, without funds and parental guidance, they won't be able to monetize them.



Which website builder is best for kids?

Wix is one of the best website builders, not only for kids but for all beginners. Kids can run free with their design ideas on this site, even if they don't have coding skills yet.



Are children interested in web design?

Children can definitely be interested in web design. Tech-savvy children often have an interest in all aspects of technology and you'd do well to nurture this interest.



At what age can a child start learning web design?

Children as young as five to six years old can start learning basic design principles and coding. They can use really simple tools like ScratchJr to aid them in their journey.