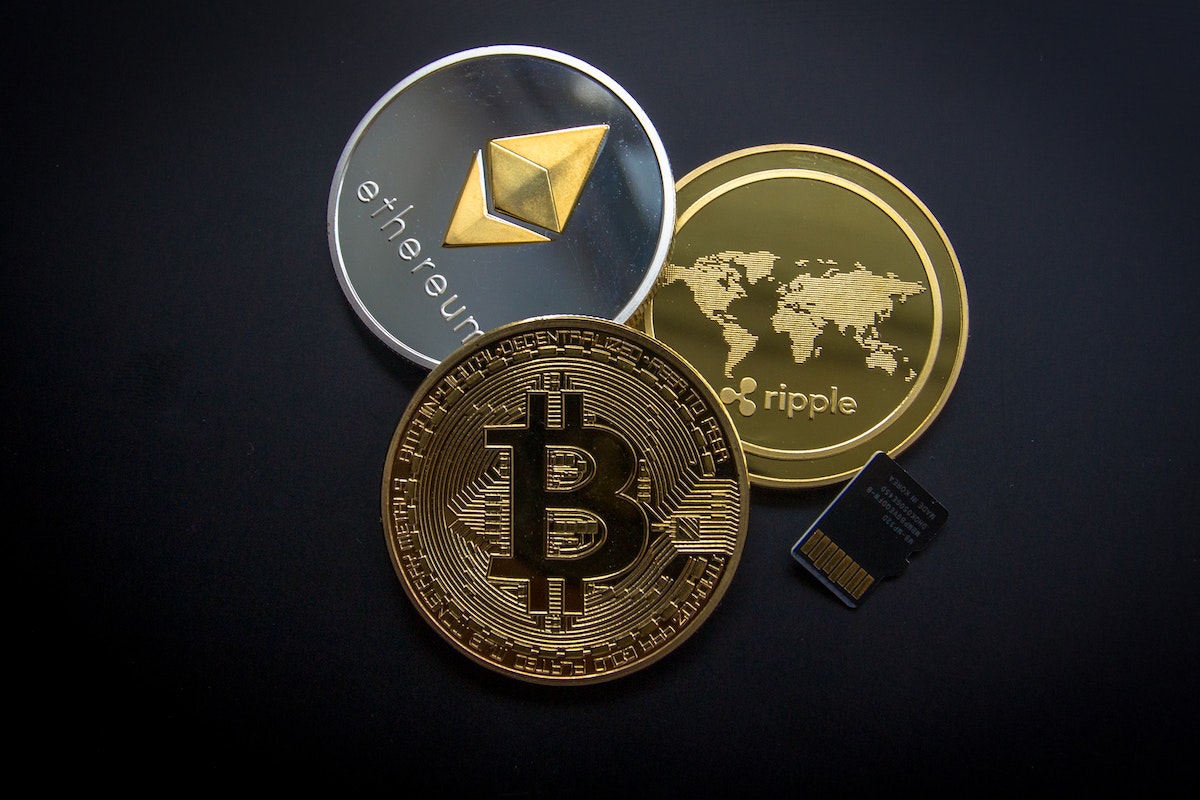 How to Learn Cryptocurrency: Best Courses to Invest in the Cryptocurrency Market
Although everyone has heard of Bitcoin, not everyone understands what a cryptocurrency is. Cryptocurrencies are a digital form of currency used in place of paper, coins, or gold. These days, it is rare to find a government, software company, or financial institution that hasn't delved into cryptocurrencies. 

Investing always comes with a certain amount of risk, but according to some, 2020 is the year to take a chance on cryptocurrencies. However, as with any investment, it is best to tread carefully, research before you take the risk, then make an informed decision.

Let's take a look at exactly what cryptocurrency is, how it works, and the best courses you can take to learn more. Read on to discover all you need to know about this type of digital money.
What Is Cryptocurrency?
A cryptocurrency is a virtual currency secured by cryptography. Many cryptos are networks based on blockchain technology, which we'll discuss more below. People can buy and sell cryptocurrencies and accept crypto payments digitally from others.

Cryptocurrencies are not attached to a state, government, or central authority, but instead, work through a peer-to-peer network. Since this type of money is not regulated by a government, a cryptography key must be used to keep these forms of payment secure.
How Do Cryptocurrencies Work?
You may be wondering what the difference is between making a bank transfer online, such as when you purchase something on Amazon, and using cryptocurrency. Unlike traditional payments made via a bank, which go through a central payment processor, cryptocurrencies are entirely digital. Take bitcoin for example:

Processed by a distributed network. When a transaction occurs, the network records the Bitcoin address of the sender and receiver.
Public ledger. These addresses and the amount transferred are then entered into a ledger. Some cryptos have private ledgers, which can hide these transactions.
Blockchain. A blockchain is just one type of distributed ledger. Although the blockchain is a sequence of blocks, a ledger does not require a chain.
Public key cryptography. Because the transaction records are encrypted and verified by multiple points in a network, it is almost impossible to counterfeit a digital currency.
Bitcoin miners. The verification of payment is done by Bitcoin miners, who are essential to the network. These individuals create blocks that allow them to receive bitcoins in their Bitcoin account.
Processing power. If mining bitcoins sounds too good to be true, that's because it probably is. It is not easy as it requires a lot of processing power. At first, a laptop provided enough power for mining, but today, it requires expensive, specialized mining machines.
Types of Cryptocurrency
Although Bitcoin is the most famous cryptocurrency, there are plenty of others out there. Below, we have compiled a list of some of the most well-known digital currencies.
Bitcoin
Bitcoin was invented by Satoshi Nakamoto in 2009. There are around 27 million people who use Bitcoin in the US, accounting for about eight percent of the population.

A subsector of this currency, called Bitcoin Cash, was introduced in 2017 and is now one of the most popular forms of cryptocurrency. The difference between the original Bitcoin and Bitcoin Cash is its 8MB block size. Compared to the original 1MB Bitcoin size, Bitcoin Cash has a faster processing speed.
Litecoin
Litecoin functions similar to Bitcoin. It was created in 2011 by former Google employee Charlie Lee to improve on Bitcoin technology by making Litecoin faster. It also has lower fees and more concentrated miners.
Ethereum
Ethereum works through phone apps. The platform is a decentralized, open-source blockchain that uses tokens called Ether. These tokens are used as currency by both app developers and users.
Ripple
Ripple is not blockchain-based and is meant for companies or corporations to use, rather than individuals. It's more famous for its payment protocol than its XRP cryptocurrency.
Stellar
Stellar is notable for its efficient money transfers. It aims to assist developing countries that have difficulty securing traditional investment opportunities.
Cardano
Cardano is used for sending and receiving digital funds. It is interesting because it undergoes rigorous review by scientists and programmers. Cardano's ethos is to create a positive global impact through sustainability and peer-review.
Learning Cryptocurrency
Learning how to invest and trade in cryptocurrency is as simple as taking a course on the subject. However, it can be tricky to find legitimate courses.

In the comments section on any cryptocurrency video, you will find someone claiming to be a "professional" who has gotten people "amazing rates" or helped them "earn big bucks."

The best way to learn about crypto while keeping your credit card and digital wallet safe is to look at the courses listed below. We have compiled the best courses and training in cryptocurrency to help you decide whether investing in digital money is right for you.
Best Cryptocurrency Courses and Training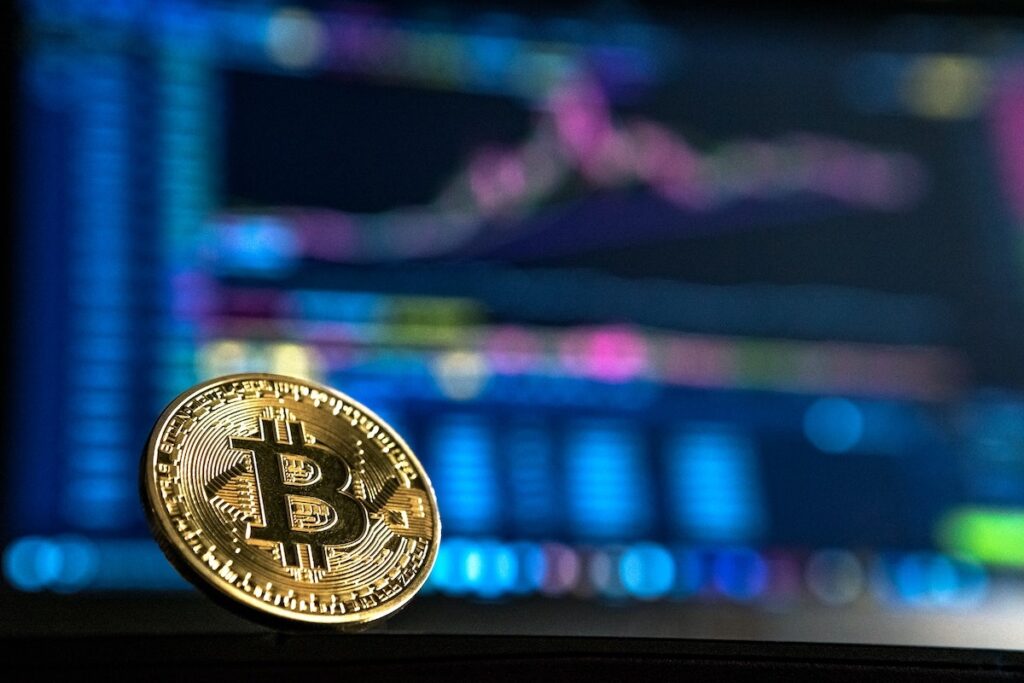 Below are some of the best cryptocurrency courses for you to consider. There are both paid online courses and free online courses for you to choose from. 
Best Online Cryptocurrency Courses
Here are some of the top paid online courses you can sign up for to boost your digital financial knowledge. These are perfect for beginners who have some extra cash on hand. Take a look at some of these renowned paid online courses.
LinkedIn Learning
Where: Online
Time: 40 to 80 minutes
Prerequisites: None
Price: Varies (First month free)
All of these short courses are great for learning the foundations of cryptocurrency. Students will learn everything from data mining, Bitcoin, Ripple, Ethereum, and how to choose hardware and software.
New Skills Academy
Where: Online
Time: 15 hours
Prerequisites: None
Price: $132
This Crypto Powered Development approved course is great for those looking to get certified in crypto. New Skills Academy provides students with everything they need to know to make cryptocurrency transactions confidently by buying, mining, spending, or trading currencies.
Princeton University
Where: Online
Time: 23 hours
Prerequisites: None
Price: Free to enroll
This great Coursera beginner's course in cryptocurrencies taught by Arvind Narayanan is intended for students who want to gain technical knowledge. The course was created by Princeton, so you know it will be of high quality. However, be aware that although Coursera classes say enrolment is free, they may later require you to pay a fee.
Eduonix
Where: Online
Time: 4 hours
Prerequisites: None
Price: $7
This Eduonix course is a quick guide to wallets, storage, investing, and trading cryptocurrencies. It is taught by Jason Gandy, who has been teaching in the cryptocurrency field for 10 years.
Best Free Cryptocurrency Courses
Lastly, let's take a look at some of the free cryptocurrency courses available. These beginner courses can provide you with foundational knowledge in using cryptocurrency.
Udemy
Cryptocurrency Investment Course 2020 (Paid course)
Python & Cryptocurrency Trading: Build 8 Python Apps (Paid course)
Where: Online
Time: 2 hours
Prerequisites: None
Price: Free and paid
In these Udemy courses, students will explore the economic implications of cryptocurrencies. Enrollees will gain a theoretical understanding of bitcoin and blockchain technology. They will also get an overview of the legal landscape, receive investment tips, and discover the opportunities the technology represents for entrepreneurs. 
Best Cryptocurrency Books
Below we have selected three books on crypto that you may want to check out as you study in an online course, or just to get a better general idea of cryptocurrencies before you invest.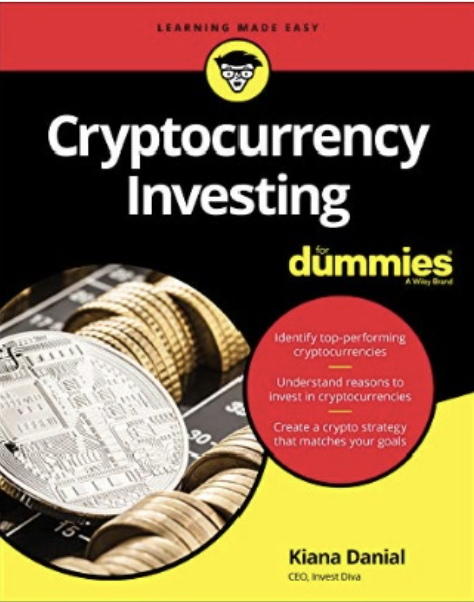 This book offers insight into how you can make money trading and investing in cryptocurrencies. You'll learn how to navigate the digital finance sector and which cryptocurrency to use in different situations.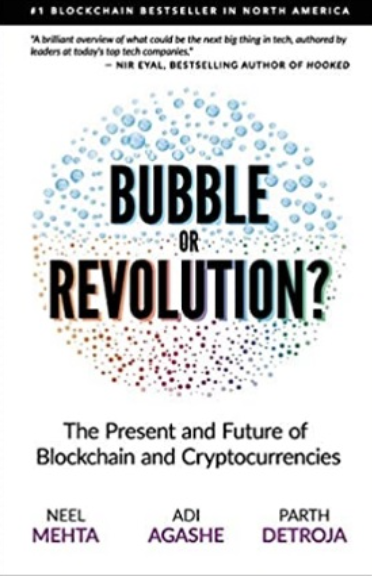 This book delves into the technical, economic, political, and legal complexities of cryptocurrencies. In it, you will find exclusive interviews with tech industry leaders, and discover whether cryptos are just a blockchain bubble, or revolutionary.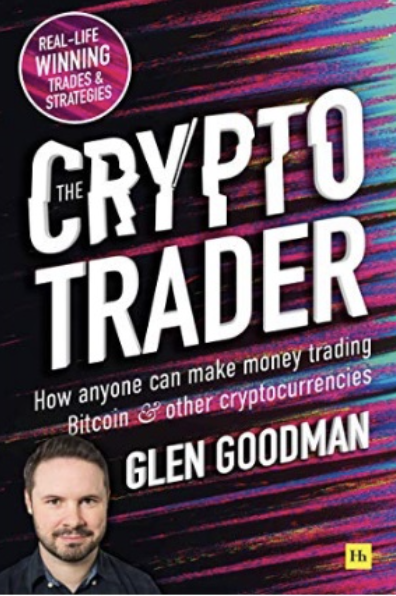 Glen Goodman discusses how he made huge profits by trading Ripple, Bitcoin, and Ethereum. Learn about the trading strategies he used to make money, and his expert tips on crypto.
Best Online Cryptocurrency Resources
If you're not interested in reading an entire book, there are many online resources that you can turn to as you learn about cryptocurrency. The market for digital currencies is always changing, so check out these websites to stay up to date as you work toward mastering crypto.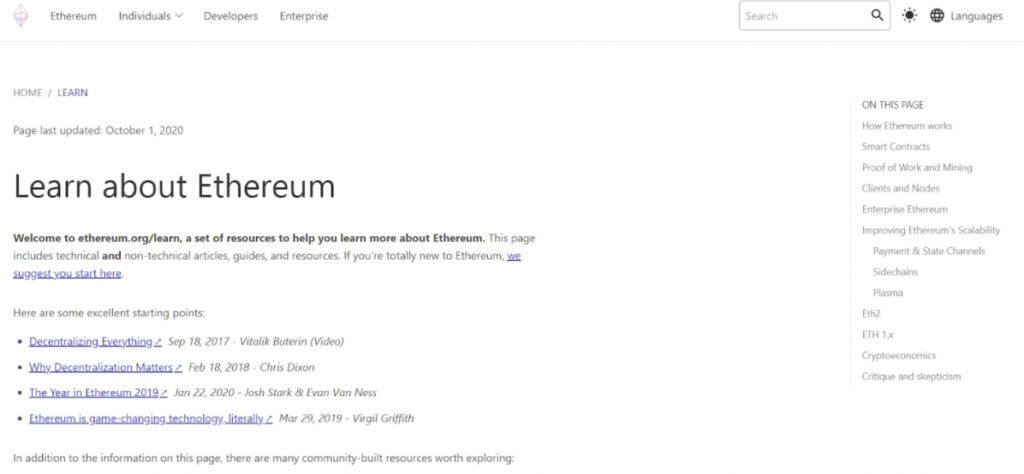 This website will guide you through how to use Ethereum. It includes technical articles, guides, and other great resources. Whichever type of cryptocurrency you are interested in, you should head to its website to look through the articles to learn about different cryptos.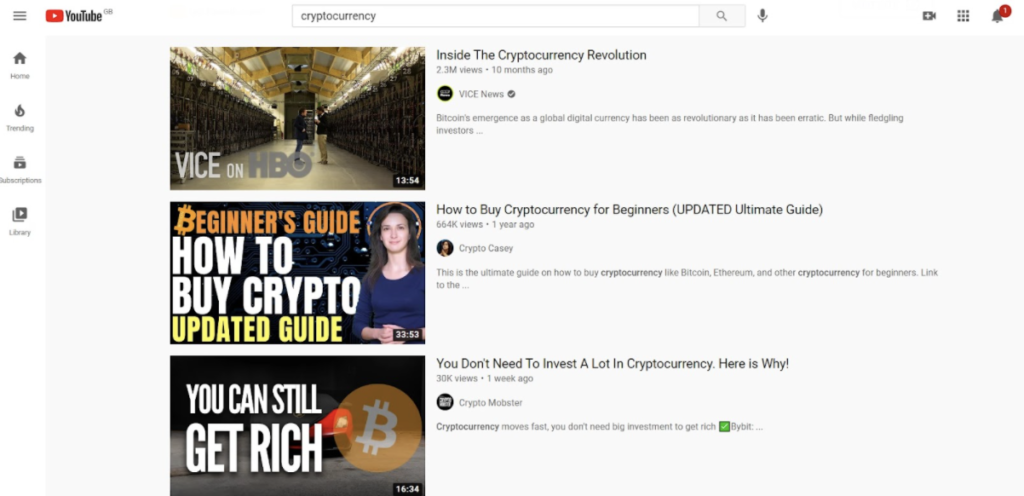 If you are a complete beginner and know zilch about cryptocurrencies, YouTube has hundreds of free videos for you to browse. You can choose whether you want to learn from a crypto expert, a teacher, or a regular person, to get a well-rounded idea of what crypto is all about.
Should You Study Cryptocurrency?
It is now up to you to weigh the pros and cons of investing in cryptocurrency. It is best to proceed with caution. The Times of London recommends that you stick with the more famous Bitcoin currency, and invest 5 percent or less of your funds.

A great way to find out for yourself whether you want to start using cryptocurrencies is to take a free course, explore the free resources online, and read up on digital money. When you have a better idea of this medium, you may want to sign up for a paid course before finally beginning your journey of cryptocurrency investment.

We hope this guide to cryptocurrency courses and learning has helped you find the perfect roadmap to building your digital wallet.