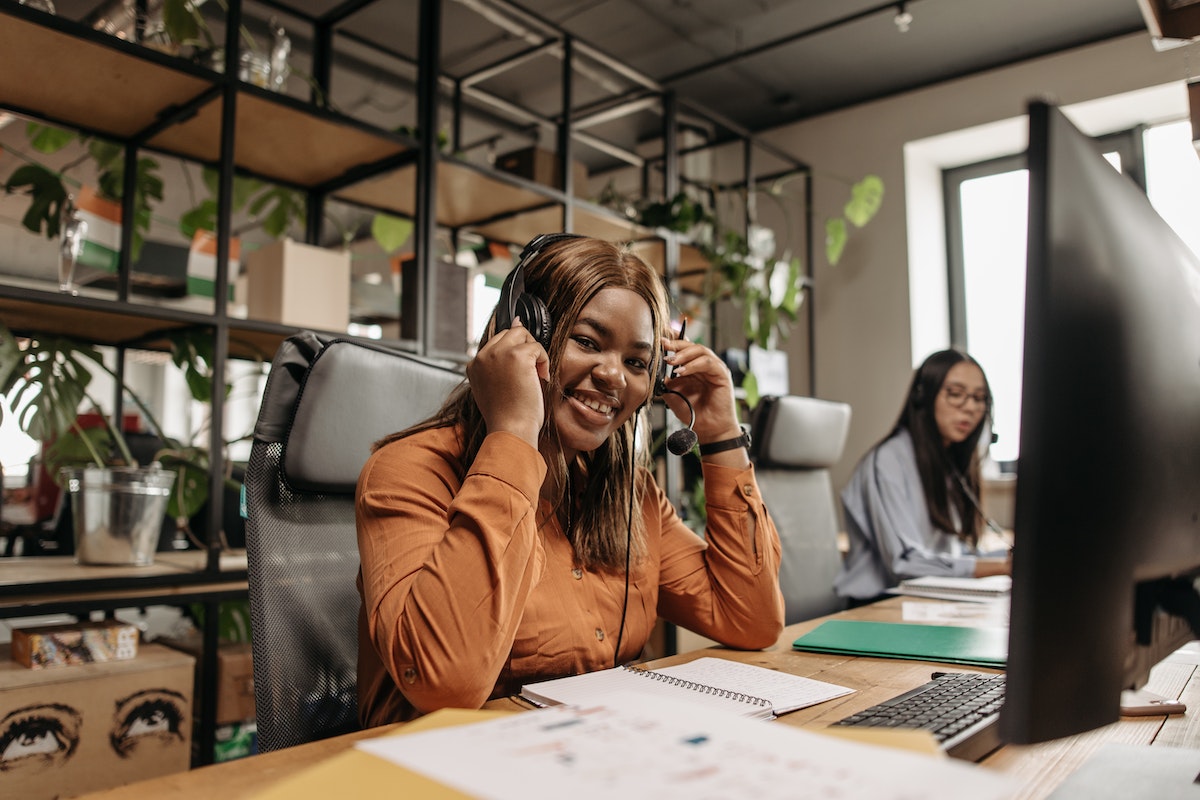 A Guide to Zoho: Top Use Cases and Pro Tips
In our current age, businesses are scrambling left and right to handle processes both in the physical and digital world. It is where Zoho's array of products and services comes in. Your business greatly benefits when you know how to use Zoho effectively.
Zoho can help make everything easy and more efficient. Whether it's recruitment, management for teams, organization, or customer support, you can use Zoho to make common processes more convenient. Read on for a helpful guide to Zoho, including various Zoho tips and tricks along the way.

What Is Zoho?
Zoho is a web-based online office suite. It offers word processing, spreadsheets, presentations, databases, note-taking, wikis, web conferencing, customer relationship management tools (CRM), project management, invoicing, and other applications. The tool was developed by a California-based company, Zoho Corporation, formerly known as AdventNet Inc.
Why Do You Need Zoho?
Zoho offers a vast array of services usable to anyone, whether a business owner or not. It can be used to implement various processes for products and services. Zoho provides many additional features and capabilities in its product details so that almost anyone, personal or business, can find a usable Zoho tool.

Zoho Use Cases
Business solutions assistance: Zoho's software products work toward assisting in all avenues of business. Zoho products offer a variety of services, including live chat customer support, recruiting, HR management, and market analysis. Indeed, with Zoho's numerous software options, business processes are made easy.
Management assistance: Zoho helps to manage numerous business aspects, whether HR management, financial management, or social media management. Zoho products or services usually come with a mobile application so users can easily access their managed resources and information anytime, anywhere.
Microsoft Office 365 substitute: While many use Microsoft Office tools for word processing, spreadsheet management, and presentation creation, Zoho's office suite proves a suitable replacement. It comes with several advanced features and an intuitive interface. It's great for everyone, business professionals or otherwise.
Collaboration assistance: Zoho offers many software products and services to aid in collaboration. Entrepreneurs and professionals can easily connect, leading to smooth business workflows. Through Zoho, teamwork and communication become easier.
Customer relationship management: Zoho's CRM is an award-winning tool used by businesses to forge better relationships with clients. The tool offers additional features for connecting, along with an impressive, easy-to-use user interface, and various customization options.
Key Terms You Need to Know to Use Zoho
Account Management Software
This is software that records and processes accounting transactions. The process takes place within Zoho's functional modules. The function of this software is mainly as an information system for accounting.

CRM
Customer relationship management, or CRM, represents the tools, practices, and strategies that companies use. It helps analyze, improve customer relations and drive sales growth. CRM is essential for business growth.

Common Operations
These are frequent operations used by CRM users. A few examples include record creation, data analysis, and mass updates. Users can automate most of these operations to save time, effort, and manpower.

Channels
This is a feature of multiple communication platforms. Channels help enhance customer communications more than other commonly used methods such as email and telephone calls. Channels are a convenient place to chat and communicate sales signals.

Custom Modules
CRM users can create custom modules of their own aside from system-defined modules. These custom modules can be clients, properties, or other software options tailored to a specific result or based on individuals or business size requirements.

Equipment You'll Need for Zoho
Computer: A home computer or laptop is essential to be able to access and utilize Zoho. Its many applications, such as ZNotebook and the Zoho CRM, are all computer-based.
Mobile phone: Some Zoho applications such as Zoho Voice require a mobile phone.
Webcam: Zoho Cliq is primarily used for instant virtual meetings, and because of this, a webcam is strongly suggested. The Zoho Cliq platform's main purpose is for team or group collaboration, so it is where most of the team's virtual meeting activities occur.
Internet connection: Because it is an Internet-based system, Zoho cannot function without Internet connectivity.
Headset: This tool promotes seamless voice communication when using Zoho voice platforms. Team meetings are important collaboration time, so a good headset is a great way to guard against miscommunication due to a poor voice relay over the Internet.
How to Set Up and Start Using Zoho
Step 1: Create a Zoho Account
Creating a Zoho account is free and can be done through the Zoho website. You will only need to provide a name and email address, then create a password. You will then receive a confirmation email that must be verified before you can access your new Zoho account.
Step 2: Configure the Settings
Now, it's time to configure your Zoho account to meet your personal or business scenarios. You can set up advanced customizations and other modules within the platform to suit your specific needs and goals.
Step 3: Import Your Data Into Zoho
Importing your data into Zoho helps to streamline processes such as the CRM tool and creates a more seamless transition to the new platform. Each Zoho application offers guides on how best to import your data.
Step 4: Get Familiar with Zoho
To get the most out of your Zoho experience, begin to familiarize yourself with the application now. Discover the different Zoho apps, how each works, your areas of interest, and costs of apps and add-on features.
Step 5: Integrate
You can integrate Zoho with other compatible apps to boost your productivity. When you're ready for integration, Zoho provides a helpful step-by-step guide to assure a seamless transition.

The Importance of Zoho for Business
Zoho offers business-oriented, cloud-based solutions that come in handy for all business requirements. With the vast array of software options within Zoho, businesses have a great advantage. Check out some top tips on how to take advantage of every affordable solution Zoho offers.

Top Zoho Tips: Use Zoho Like a Pro
Get the web and mobile apps: Most of Zoho's software products are also offered as mobile applications. If you're always on the go, installing Zoho on your phone makes resources more accessible.
Take advantage of the free trials: Nearly every Zoho product or service offers a free trial. Make sure to try out each one of Zoho's services before paying, so you can discover which ones best suit your purpose. Once you've identified your favorites, take advantage of one of the packages or flexible business plans to save money.
Check Zoho apps integration: Most of Zoho's applications are interconnected, meaning that one area may detect and adjust to your activities on another. Use this to work faster and more efficiently.
Consider using Zoho One: If more than half of your time is spent using Zoho products, Zoho One could be for you. Zoho One integrates all of its apps and services into a single unified system. If used correctly, it can greatly increase efficiency and organization.
Use the FAQs section on the website: Zoho's website offers very informative pages on each product's details. The FAQs section is always helpful for those looking to learn more about the services they're using. There are also many guides and resources on the website for people who'd like to learn more Zoho tips.
Zoho for Different Professions
| Profession | Applications |
| --- | --- |
| Web Developer | Management Assistance, Collaboration Assistance |
| Data Encoder | Collaboration Assistance, Microsoft Office 365 Substitute |
| Customer Service Representative | Collaboration Assistance, Customer Relationship Management |
| Data Analyst | Management Assistance, Collaboration Assistance |
| Business Coordinator | Business Solutions Assistance, Collaboration Assistance, Management Assistance, Customer Relationship Management |
| Market Research Analyst | Business Solutions Assistance, Collaboration Assistance |
| Budget Analyst | Business Solutions Assistance, Management Assistance, Collaboration Assistance |
| Human Resources Director | Management Assistance, Business Solutions Assistance |
| Accountant | Collaboration Assistance, Microsoft Office 365 Substitute |
| Administrative Assistance | Microsoft Office 365 Substitute, Management Assistance, Collaboration Assistance |
Should You Use Zoho?
Yes, you should definitely use Zoho. It offers excellent tools and services for business requirements and daily life. With Zoho, busy people can achieve each task on their to-do list with ease and convenience. Zoho is a great way to improve your organizational skills.
How to Use Zoho FAQ

Are all Zoho services included in the mobile app?

Yes. Zoho One all-in-one mobile offers access to all Zoho features through one powerful mobile app.



What are Zoho's key features?

Zoho's key features make it easier for individuals and businesses of any size to manage and organize work and information in one place while significantly reducing the cost. Zoho was created to bring together a wide range of online applications.



How many users can I add for an existing Zoho active user?

You can add multiple users to an active Zoho domain. A verified domain is required to add and invite users to your Zoho people account. From there, you can add multiple users directly. 



Are online accounts in platforms such as Zoho secure?

If the email address you use faces a security breach, your Zoho account is also at risk of being compromised. Internet security has become an increased concern for everybody. However, at Zoho, security is their top priority, and they do everything they can to protect their customers, such as encouraging them to make use of multi-factor authentication.