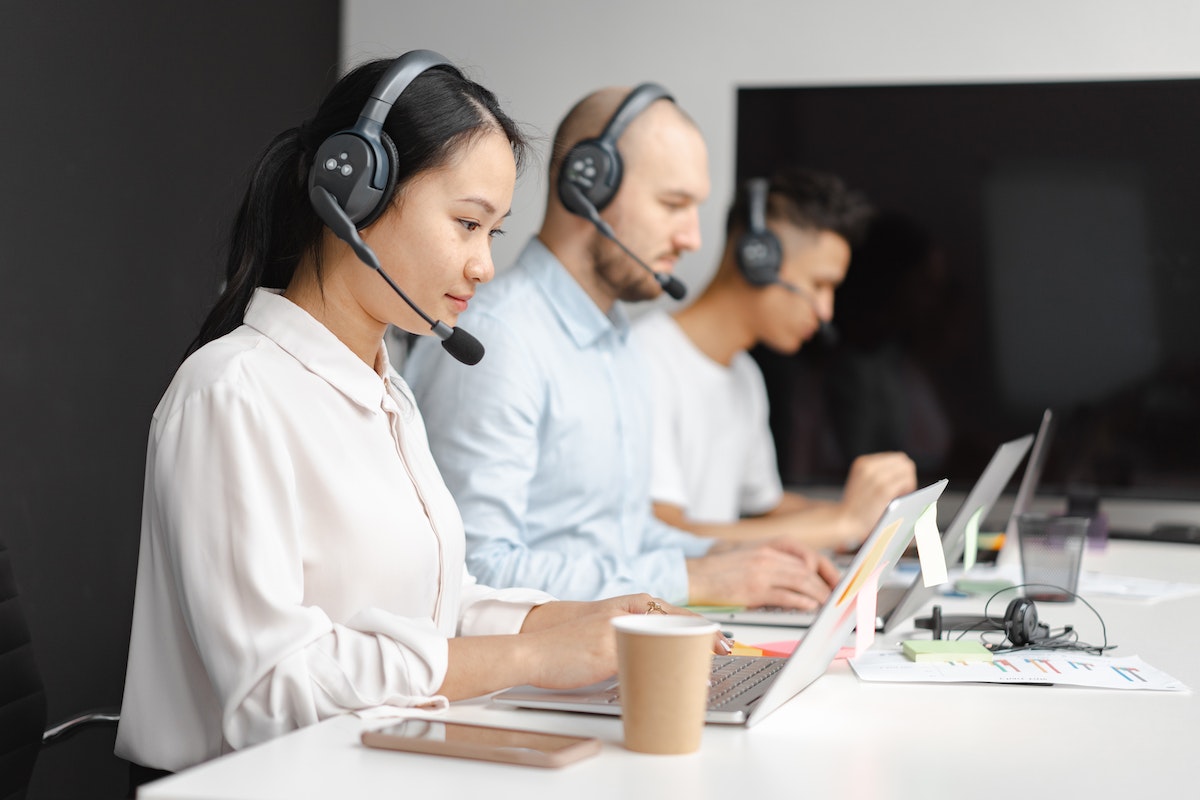 A Guide to Zendesk: Top Use Cases and Pro Tips
Customer service skills are crucial in managing customer relationships. Statista reports more than 58 percent of American consumers contacted customer support in 2020. Investing in software tools like Zendesk can help provide customer relationship management (CRM). Keep reading to learn how to use Zendesk.

Small business owners often wonder how they can improve customer relationships and boost sales, which is why we're going to provide you with this ultimate guide to Zendesk. We cover everything you need to know about Zendesk, why you should use it, and some of the best Zendesk tips are to improve your user experience.

What Is Zendesk?
Zendesk is a customer relationship management software that was designed with advanced features to help companies improve sales by serving their customers better. The software-as-a-service platform was designed in 2007 in Denmark but currently has its headquarters in San Francisco, California. At the time of writing, Zendesk services over 160,000 paid customers from around the world.
Why Do You Need Zendesk?
Zendesk allows a company's customer service team to track, monitor, and solve customer-related complaints efficiently from a single platform. With Zendesk integrated and used appropriately, the productivity of a sales team will improve. This will subsequently lead to more conversions and more profit.
Zendesk Use Cases
Data collection and analysis: Zendesk Explore is used to gather and analyze customer-generated data. This knowledge base is used to create reports that can be applied to improving customer experience based on the customer profile.
Real-time chatting: Zendesk Chat can be used to chat with customers in real-time irrespective of their location. This allows customer service representatives to provide prompt responses, answer customer questions, and help customers solve problems.
Customer community forums: Customers can communicate directly with each other using the Zendesk Gather platform. Since customers tend to trust the reviews and opinions of other customers more than that of business enterprises, this feature can be an incredibly helpful knowledge base to better the overall customer experience.
Voice conversation with customers: The Zendesk Talk platform takes communicating with customers up a notch by allowing customer service agents to have voice conversations with their clients. This customer support platform adds a touch of personality to each ticket that is solved and builds trust with clients.
Self-service: Self-service is a crucial part of customer service that saves time and money for a company. The Zendesk Help Center allows businesses to set up a database of resources. It combines product features, frequently asked questions, and other useful resources for high-quality customer support that rely more on customer effort.
Key Terms You Need to Know to Use Zendesk
Agent
For Zendesk users, an agent is the title given to customer support staff who are part of the company's integrated system on Zendesk. These agents have access to an agent workspace, control over ticket content, and the passwords used to log in to their accounts, just like admins. From there, they can view, manage, and solve customer tickets effectively.
Allowlist and Blocklist
As the name implies, allowlist is a list of domains from which email addresses can be accepted by the company's support crew. The blocklist is a list of banned domain names that aren't allowed to send emails. Admins set the allow and block list to reduce spam and keep the Zendesk support desk in check.
CSS Customization
CSS customization is a feature that allows organizations to make their Zendesk desk similar to the company's website and official pages. Depending on your level of expertise, you can add your logo, color schemes, styles, and everything else using CSS. For more customization, you can use JavaScript instead.
Macro
A macro is a pre-determined message designed by the agent to provide automatic responses to customers. This way, customers aren't kept waiting for too long before they start conversations with agents. Each macro is categorized based on its function. This helps you provide answers to customers as soon as possible.
Mobile SDK
When you have access to Zendesk, you aren't limited to using the Zendesk stand-alone applications. You can also integrate Zendesk into your organization's mobile application for quick and easy access to key features. There are customer satisfaction survey channels ready for SDK integration on iOS and Android devices.
Equipment You'll Need for Zendesk
Computer system: You will need a desktop to integrate and use Zendesk for your business. The operating system of the computer must be either macOS or Windows and must meet the system specification requirement for all Zendesk integrations.
Modern browser: The agent interface and Zendesk dashboard display more efficiently on modern browsers. Some of the top picks are the latest versions of Google Chrome, Microsoft Edge, Apple Safari, and Mozilla Firefox. The browser must have JavaScript, local storage, and cookies enabled.
Storage hardware: While Zendesk is a cloud-based system, you still need to set up some hardware for your business, especially if it is a medium to large-scale establishment.
Mobile device: If you want to access your Zendesk dashboard through a mobile device, you will have to download the Zendesk mobile application first. The agent interface for the desktop or web-based applications cannot be viewed via mobile devices.
How to Set Up and Start Using Zendesk
Step 1: Create an Account on Zendesk
Visit the Zendesk website and create an account. During account creation, you will be asked to choose the type of account you want. There are five active plans on Zendesk: Team, Growth, Professional, Enterprise, and Enterprise Plus plans. The most affordable plan costs about $19 monthly. A small business owner should start with the team plan.
Step 2: Sign In and Complete Your Setup
With your account fully activated, you can sign in and complete the setup. There are several product feature tutorials and prompts in the Zendesk guide to help you get started as an admin, so be sure to follow these prompts to add users and products. It is one of the easiest CRM tools to set up, and if you have any challenges along the way, you can contact Zendesk support for assistance.
Step 3: Customize Your Account
You need to brand and localize your Zendesk account by adding the name of your business, admins, time zone, language support, color scheme, and everything else required to customize Zendesk. You can take things up a notch by using CSS or JavaScript for customization. If your coding skills could use some work, there are many resources to help you learn CSS online.
Step 4: Secure Your Zendesk Account
After you have customized your account, you need to secure it to ensure that customer profiles and the customer support team profiles can't be compromised. The admin center offers a range of security features like single sign-on (SOS) and two-factor authentication (2FA).

Each team member will have to enable 2FA as an additional layer of security from their end. Enabling two-factor authentication is one of the best practices in cyber security. Security breaches will prevent your team from providing high-quality customer support.
Step 5: Integrate Zendesk to Your Website or App
After you've assigned admins and customized the Zendesk, you need to integrate the Zendesk profile to your website or mobile application. This can be done within a few minutes thanks to the SDK option. You can also set up phone support and add social challenges to Zendesk. Then, you will be ready to start answering customer inquiries and boosting your sales.
The Importance of Zendesk for Business
Zendesk acts as an all-in-one solution for customer service. It allows customer service representatives to answer client queries as quickly and as efficiently as possible. This is because agents can open and attend to multiple tickets at the same time, thus eliminating the backlog.

Zendesk allows maximum customization and seamless integration so you can make it a part of your company and build the trust of your clients by providing amazing customer service. You'll be able to gather data about different aspects of the customer journey, which can help you understand your user base. These are just a few ways the right CRM software can help your business.
Top Zendesk Tips: Use Zendesk Like a Pro
Take advantage of the knowledge capture app: One of the best ways to improve customer service is to capture data to form analytics solutions. Doing this manually takes time and requires a lot of effort. The knowledge capture app by Zendesk allows you to automatically capture relevant information that can be referenced in the future.
Set up automatic ticket routing: To save time and promote customer satisfaction, you should set up automatic ticket routing on Zendesk. This way, tickets would be sent to agents who are skilled enough to attend to them and change the ticket status. This can boost the quality of the conversational experiences and improve the entire sales workflow.
Boost collaboration with integration: Another great way to use Zendesk is to integrate it with other CRM-friendly tools. With all your tools in sync, there will be harmony between your agents, and they will be better equipped to handle customer support requests. This can also improve your average response time.
Save time with macros: Macros are automated responses that can be used to start up conversations with clients when agents are busy with other clients. They are more realistic than AI messages and can be used to address a specific ticket type. This can also be used to provide a customer with an off-hours answer.
Use the triggers feature: Zendesk has a triggers feature that allows Zendesk support admins to tag or CC every customer service team member whenever there is a high-priority task that needs a quick overview. With multiple people working on the task at the same time, it has a higher chance of being resolved.
Zendesk for Different Professions
| Profession | Applications |
| --- | --- |
| Marketers | Market research |
| Sales representatives | Building perfect sales funnels |
| Customer service representatives | Customer service |
| Data analysts | Data collection, data analytics |
| Brand promoters | Market research |
| Web developers | Web widget integration |
| Game developers | Gaming support page |
| Ecommerce website developers | Product information and support |
| Social media marketers | Market research |
| Inbound marketers | Market research |
Should You Use Zendesk?
Yes, you should use Zendesk if you are a business owner who wants to improve customer service without building a CRM platform from scratch. The platform allows you to link your products and services directly to one dashboard. This allows you to attend to the needs of your clients as they arise. It offers several packages for small and enterprise-scale businesses.
How to Use Zendesk FAQ

Is Zendesk hard to use? 

No, Zendesk is not hard to use because it was designed to be as straightforward as possible. Most of the complex tasks can be automated and the platform is full of built-in instructions. It is also easy to customize to suit your company's needs. 



How does the Zendesk ticketing system work? 

The ticketing system automatically groups customer compliments into incidents, problems, questions, and tasks based on the type and priority of the complaint. Agents have access to the custom ticket forms and can close them after they have been resolved. 



Who uses Zendesk?

Uber, Nokia WiFi Help Center, and Dropbox are among the thousands of companies that use the Zendesk suite as their CRM platform for customer support goals. These companies use the Zendesk app because it is flexible, easy to use, and has a customer forum. 



What is a Zendesk light agent? 

A Zendesk light agent is an agent who has some access to view and comment on customer support interactions but does not have the power to close or resolve them. They have limited permissions to chat features compared to the original agent assigned to the ticket title.