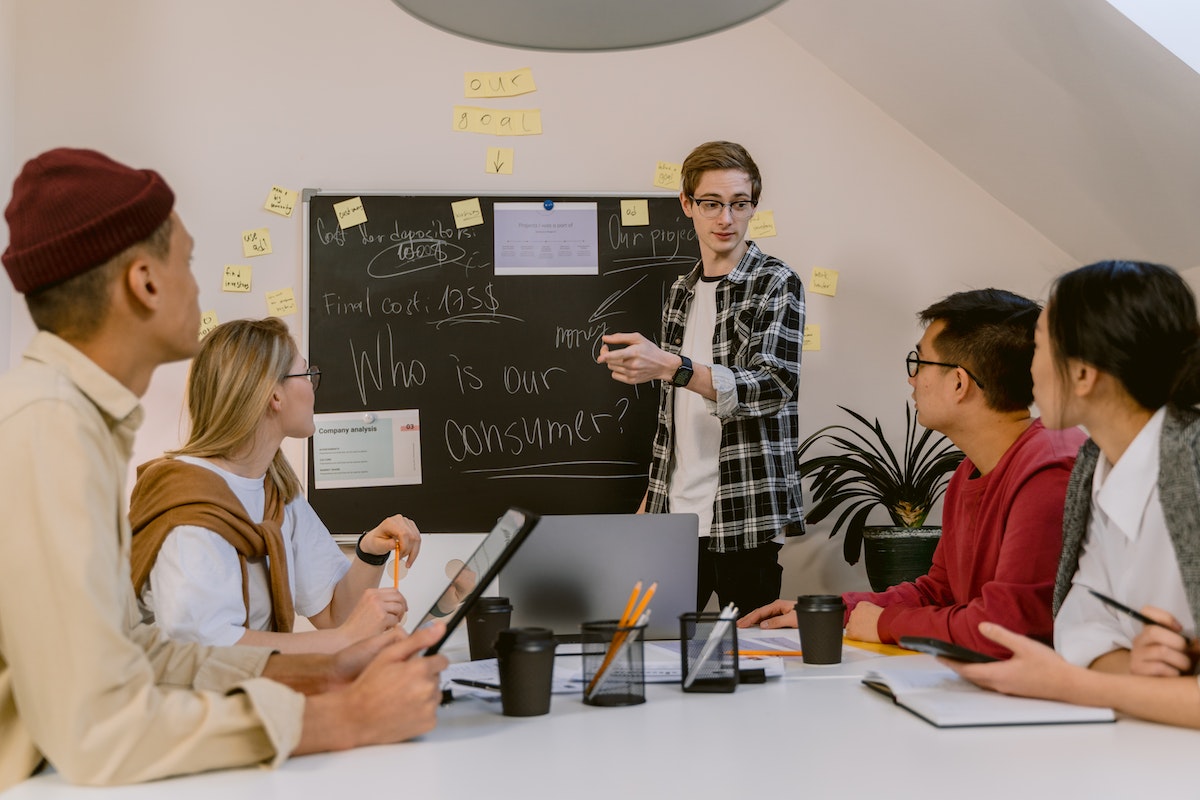 A Guide to HubSpot: Top Use Cases and Pro Tips
Those in the marketing industry should be familiar with inbound marketing strategy. Many marketers use built-in customer relationship management (CRM) for marketing reporting. HubSpot is a leader in this digital marketing industry, with 135,000 global customers. This guide will explore how to use HubSpot.

HubSpot is known for marketing and business activities and as a sales hub that boosts and empowers business growth. For startups or entrepreneurs looking for the proper tools to start a new venture, this guide to HubSpot provides a deeper dive into the tool, as well as HubSpot tips to help you thoroughly utilize it.
What Is HubSpot?
HubSpot is a cloud-based CRM system that helps align sales and marketing teams. It is a powerful tool that fosters sales enablement and optimizes inbound marketing strategies to generate qualified leads, therefore increasing and boosting return on investment (ROI). In short, HubSpot is software that can be used to market and sell more successfully.
Why Do You Need HubSpot
You need HubSpot because it has the tools to build websites, manage social media, send a marketing email, automate lead-nurturing workflows, and publish content. It makes email marketing easier and it saves time. In addition, this tool allows the creation of sales pipelines that track business growth. HubSpot users find business transactions and objectives are easier met.
HubSpot Use Cases
Automate emails and workflows: Workflows can trigger emails, update data, and send internal notifications. They can also identify and categorize prospects to help pinpoint potential customers. Automated emails make it easier to communicate and market to your customers. In 2020, 31 percent of businesses had fully automated at least one process.
Nurture sales opportunities: HubSpot users can target emails and trigger actions based on the makeup of a deal. They can also utilize options in HubSpot, such as creation date, deal stage, and follow-ups for customers.
Create personalized templates and tokens: Time-saving email templates are available, allowing users to send personalized messages they can easily edit. Personalization tokens in emails can also be substituted by a recent piece of content to share with recipients.
Chat with real-time customers and prospects: When a client's question is answered promptly, that is a mark of great customer service. HubSpot has a live chat option to allow a business to answer its prospective clients as soon as possible. Because of this, there's no need for additional customer service software.
Produce an inbound marketing campaign: With HubSpot's help, users can make inbound marketing campaigns to attract visitors by producing content that's tailored to them. From there, users can turn those visitors into leads and nurture them to become customers.
Key Terms You Need to Know to Use HubSpot
HubSpot Marketing Hub
This is a set of tools to help the marketing department when it comes to inbound methodology. It offers an easy content creator for email, social media accounts, websites, and blogs. It also provides tracking and custom reports and offers tools such as social media organization and scheduling, calls to action, mobile optimization, and landing pages.
HubSpot CRM
This is a robust tool that boosts companies' customer service. HubSpot CRM stores the company contacts and leads. The lead is then passed from marketing to the sales department so that both can work to convert the lead into a paying customer. Its outstanding product features are email scheduling, live chat for the website, and Outlook and Gmail integration.
HubSpot Sales Hub
This is designed to help the sales team by allowing them to focus on closing deals with more qualified clients. The HubSpot Sales Hub tool helps reach sales quotas and increase sales productivity. Popular features included in this hub are email notification and marketing, meeting scheduling, reporting dashboards, and multiple-deal sales pipelines.
Analytics
Analytics can be considered the eyes of inbound marketing since it's defined as discovering and communicating meaningful patterns in data that help analyze customer and business trends, as well as boost business productivity. With an analytic tool, a company can develop actionable insights that lead to informed decisions.
A/B Testing
This is the process of comparing two campaigns or variations to see which performs best, a helpful tool in marketing efforts. It can be used in variations to a subject line in an email, in calls to action, with the structure or template of marketing emails, and more. This business strategy eventually helps growth and revenue.
Equipment You'll Need for HubSpot
Laptop or desktop: You must have a desktop or laptop to run Hubstaff's business activities and begin business growth. A computer also makes it easy to access product features like the HubSpot Marketing Hub and HubSpot Sales Hub.
Stable Internet connection: Because HubSpot is cloud-based software, a stable Internet connection is a must. Ensure that you're always connected, especially when making changes or creating posts, content, or emails.
Email address: Creating an account in HubSpot requires an email address. There's also an integration feature to link an email.
Google Drive: HubSpot also allows Google Drive integration, making it easier to access files when needed. Google Drive is available with a Gmail account.
Social media accounts: Regardless of which social media platform you intend to use, social media accounts are one way to use HubSpot seamlessly. If you are connecting Instagram, it should be a business account. Having social accounts to connect to will help increase business performance.
How to Set Up and Start Using HubSpot
Step 1: Integrate Email
The first step to using HubSpot is to connect the CRM to an email. This is important because all email activity will be seen and stored inside the CRM. This way, users can keep up to date, especially on the emails they send and receive. They'll receive a notification if customers reply and the HubSpot CRM helps with business productivity and performance.
Step 2: Create Filters
Filters record in the present time. This means users can gather similar contacts based on the information in the HubSpot CRM. This way, users can organize data to learn which contacts to focus on. This helps ensure no one falls through the cracks.
Step 3: Import Contacts
In this step, users can add information to HubSpot's CRM by importing contacts and information about sales and companies. Users can then fine-tune filters with more information to increase outreach. This is as simple as manually adding a single email address or using a spreadsheet to import several contacts at once.
Step 4: Identify Deal Stages
Deal stages represent the sales process steps in HubSpot CRM. This is essential because they help to manage multiple relationships simultaneously. Instead of spending time tracking the progress of individual prospects, users can lay out the sales process visually, and drag and drop individual deals from one stage to the next.
Step 5: Develop a Lead Ad
This is the last step, where users can create targeted ads across social media platforms. The ads should have a strong call to action (CTA) and use Facebook or Instagram data to auto-populate forms. As new leads come in, they're automatically added to your CRM.
The Importance of HubSpot for Business
HubSpot improves marketing strategies, generates leads, and boosts inbound marketing. Users won't need tools outside the platform such as an SEO tool, reporting tool, or an analytic tool, because those are already built in. HubSpot increases sales and business productivity, which leads to higher revenue, efficient business transactions, and greater performance.
Top HubSpot Tips: Use HubSpot Like a Pro
Test contacts: Not many people use their real email addresses, which can be a challenge when seeking leads. To combat that, HubSpot has an automation tool that allows users to send follow-up emails that can also be used to test whether accounts are real. Doing this can also boost email and business productivity.
Learn how a CRM database works: Users must learn the best CRM practices, especially how to gather, store, and manage data. Becoming familiar with the CRM tool will help to boost sales and nurture leads.
Direct to thank-you pages instead of thank-you popups: When someone downloads content or subscribes to a business, directing them to a thank-you page helps show that each client is not just a number, but an important customer or prospect regardless of whether they are qualified leads.
Make use of HubSpot Academy: HubSpot offers courses and certifications for professional development. Its courses include inbound marketing, Excel for marketers, and digital advertising. It also offers courses to increase sales and business productivity.
Test out different CTAs: With HubSpot, users can see the views and conversions of various CTAs. Then, they can experiment with what works the best to boost the company's sales quotas, and eventually, the business revenue.
HubSpot for Different Professions
| Profession | Applications |
| --- | --- |
| Social Media Manager | Create personalized templates and tokens, produce inbound marketing campaigns |
| Digital Marketing Analyst | Automate emails and workflows, nurture sales opportunities, create personalized templates and tokens, produce inbound marketing campaigns |
| Digital Marketer | Nurture sales opportunities, create personalized templates and tokens, produce inbound marketing campaigns |
| Search Engine Optimization (SEO) Specialist | Automate emails and workflows, create personalized templates and tokens, produce inbound marketing campaigns |
| Growth Marketing Associate | Automate emails and workflows, nurture sales opportunities, create personalized templates and tokens, produce inbound marketing campaigns |
| Marketing Assistant | Automate emails and workflows, nurture sales opportunities, create personalized templates and tokens, produce inbound marketing campaigns |
| Email Marketing Executive | Automate emails and workflows, nurture sales opportunities, create personalized templates and tokens |
| Marketing Manager | Automate emails and workflows, create personalized templates and tokens, produce inbound marketing campaigns |
| Performance Marketing Lead | Automate emails and workflows, nurture sales opportunities, produce inbound marketing campaigns |
| Copywriter | Automate emails and workflows, nurture sales opportunities, create personalized templates and tokens, produce inbound marketing campaigns |
Should You Use HubSpot?
Yes, because it makes business productivity easier and more efficient. With the CRM that comes with it, you'll reach more customers and have more quality leads. In addition, HubSpot has relevant popular features to grow your marketing and sales. It has HubSpot CRM, an SEO tool, reporting tools, the HubSpot Sales Hub, and the HubSpot Marketing Hub.
How to Use HubSpot FAQ

Is HubSpot easy to use?

Yes, HubSpot is easy to use because it has a simple layout. In addition, it has other-party benefits such as Gmail integration and those for social media profiles. First-time HubSpot users will have no trouble learning the ins and outs of the program.



How is HubSpot used in marketing?

HubSpot is used in marketing to attract visitors, get leads, and convert them into paying customers. This is done because HubSpot is a platform with popular features that combine the marketing and sales departments in one place.



Is HubSpot good for SEO?

Yes, it is good for SEO because it has a marketing hub that contains built-in SEO best practices and tools.



What makes HubSpot different?

HubSpot is different from other programs because it is an intuitive and scalable program that provides greater business productivity due to its popular features like the HubSpot Sales Hub.