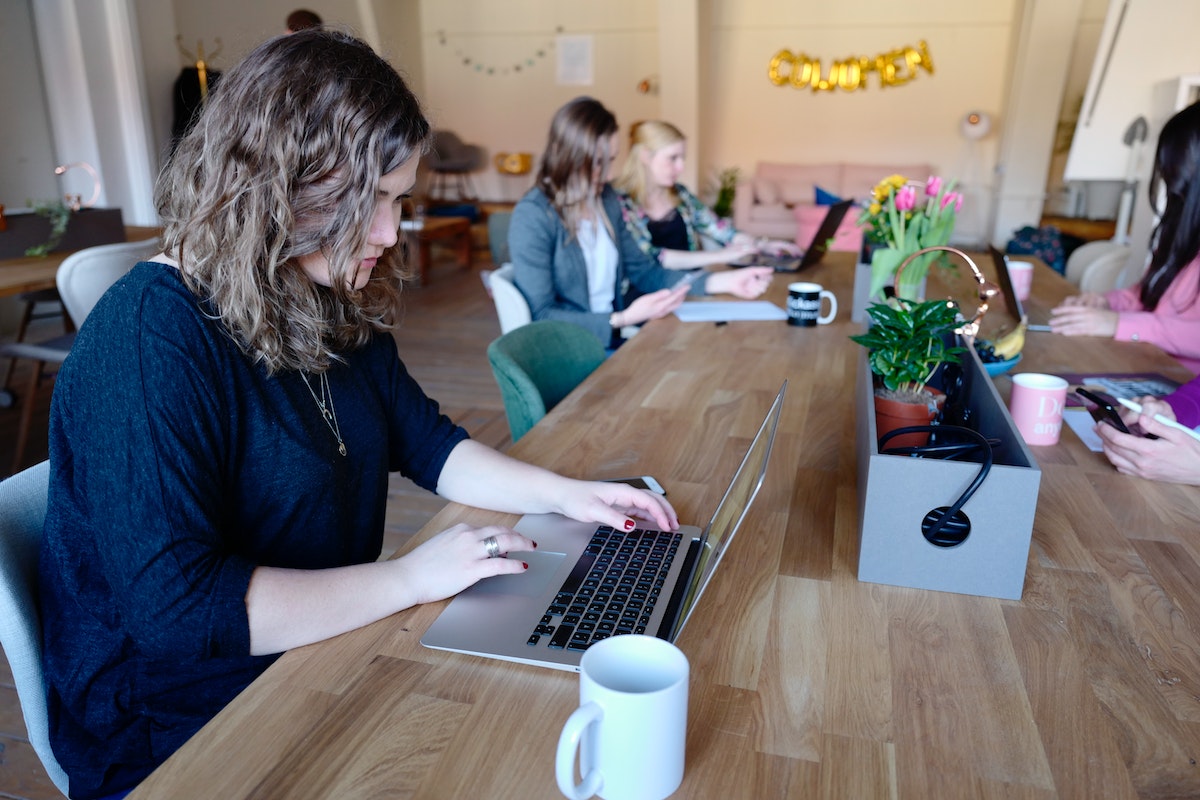 A Guide to Hootsuite: Top Use Cases and Pro Tips
Hootsuite is becoming increasingly popular, especially for companies that use social networks and social channels to increase their social media activity. Hootsuite has helped small and big businesses develop strategies to achieve a company's goals and objectives. In this article, you will learn more about how to use Hootsuite.

If this is your first time learning about Hootsuite, then you're in for a treat. This guide to Hootsuite will help you understand how the platform can serve as a social media management tool. You'll also learn Hootsuite tips, which are especially useful for business owners.
What Is Hootsuite?
Hootsuite is a social media management system that supports social media networks such as Facebook, Twitter, Instagram, Youtube, and LinkedIn. The tool presents itself as a dashboard, so employees in a company's marketing department can schedule, publish, and manage social content and ad campaigns on various social platforms. Hootsuite has 18 million users to date.
Why Do You Need Hootsuite?
You need Hootsuite because it helps you manage multiple social networks from a single location. Knowing how to use Hootsuite also makes it easier to schedule posts and have a social media calendar. Creating content in advance will help your team plan strategies to increase customer engagement. In addition, Hootsuite has a great analytics feature that gives you a comprehensive view of how well your social media marketing strategy is working.
Hootsuite Use Cases
Monitors several social channels in one place: It's not just Twitter, Facebook, LinkedIn, or Instagram that Hootsuite allows you to access. There are many more platforms you can use, like Vimeo, Tumblr, and Evernote. Hootsuite even allows the use of various social accounts on one platform. This is helpful, especially for businesses that want to increase their engagement and grow their community.
Provides a team management facility: With this facility, you don't have to share your passwords with the team. Instead, Hootsuite enables the administrator to delegate or assign responses to different users. This way, team members will know what tasks haven't been completed yet. In addition, this will also increase the efficiency and effectiveness of the team.
Manages customer service on Twitter: Depending on the type of business you have, if one of your goals is to manage customer service on Twitter, then Hootsuite is one of the best social media management tools for this. You can use it to save draft messages and send FAQs.
Oversees your social media and ad campaigns: Hootsuite allows users to boost posts on different social networks like Facebook, LinkedIn, and Instagram. Depending on your plan and subscription on Hootsuite, you'll be able to view your total ad spend and then deduce which campaigns are underperforming.
Gets insights from your audience: This function of Hootsuite is really helpful as it can get insights from your customers' sentiments. Social listening is a good social media strategy that allows you to track your industry or brand mentions and join those conversations.
Key Terms You Need to Know to Use Hootsuite
Search Streams
Search streams empower users to monitor features such as keywords and hashtags. The streams will be updated when you set up your search parameters in Hootsuite. This is a vital function you need to be familiar with while using Hootsuite as it can help you follow competitors and the activities of strategic partners.
Social Media Monitoring
Social media monitoring means the process of identifying and determining what's being said about a person, product, or brand. This is done through a social media channel. Hootsuite is a powerful social media monitoring tool as it is algorithm-based, crawls onto sites, and indexes them.
Social Teams
Social teams include groups of people who manage the whole company's social media campaigns and ads. These teams can work as a social media team that utilizes a platform like Hootsuite and then communicates its findings and reports to other departments to increase the company's brand visibility.
Hootsuite Academy
Hootsuite Academy is a platform where people can learn skills and enroll themselves in certification courses. Hootsuite Academy has 500,000 people who have enrolled in its programs. The Social Marketing Certification and the Advanced Social Advertising Certification courses are some of the programs offered.
Content Calendar
A content calendar is an overview of your upcoming social posts. This can be organized using a Google spreadsheet or an interactive dashboard. Details such as the exact date and time the post will go live, the post's copy, links and tags, and the social media platform this information will be posted on are all included in the content calendar. By using this tool, you can save time and post consistently.
Equipment You'll Need for Hootsuite
Laptop or desktop: Of course, before using Hootsuite, you need to have a laptop or desktop so you can easily plan your strategies and do social media monitoring. This is advisable, especially if you're a growing company. Although Hootsuite can be downloaded through mobile phones, it'll be easier to check on analytics when you have a bigger monitor.
Reliable Internet connection: A reliable Internet connection is another important factor. Hootsuite is only accessible online. Make sure that your Internet connection is stable so that all changes or modifications you make when using the tool are saved.
Social Accounts: Since Hootsuite is meant to handle social media accounts, it's essential that you have social accounts like Facebook, Twitter, LinkedIn, or Instagram. Depending on the company's brand, having these social profiles is good for increasing brand awareness.
Google Drive: Having a Google Drive is helpful so that all files will be in one place, especially the ones that you'll use for posting. Google Drive has a folder feature so you can categorize each social media network. This will make it easy for you and your team to be organized while using the tool.
Email or social profile: You need to have an email address or a personal profile on social media before you can sign up for an account in Hootsuite. So, ensure you have an existing email that can receive notifications or confirmation links. You'll also need to have social profiles.
How to Set Up and Start Using Hootsuite
Step 1: Select a Plan
Hootsuite has different pricing plans depending on your needs and goals. When deciding on a plan, you have to think about how many social accounts you'll be managing. You also have to consider your average number of posts per day or week. When you purchase more expensive plans, you also get access to more advanced features.
Step 2: Begin a Trial or Request a Demo
After deciding which plan you prefer, you have an option to have a 30-day trial or request a demo. This is good if you're just testing out the waters and you want to check first if it is good for you. If you're planning on getting an enterprise or business plan, you can request a demo and fill out a form.
Step 3: Connect Social Accounts
Once you have created your account, sign in and connect your social media accounts. The number of accounts depends on the type of plan you opted for. The recommended number of social media accounts to add is usually two or three.
Step 4: Engage and Monitor Accounts Through Streams
The next step is to use streams to check out the activity across all your accounts. You'll also be able to take part in industry conversations. In addition, this feature can help you create boards and see what's best for you.
Step 5: Create, Schedule, and Publish Content
The last step in setting up Hootsuite is creating content and publishing it according to your strategy. You can develop content by using the feature that says "create a new post." Once you click on that, there are several options to choose from. You'll also be able to select the social accounts you want to use for that specific post. You can preview it once you're done.
The Importance of Hootsuite for Business
Hootsuite is important for big and small businesses because it's a tool that can help with social ad campaigns, increase customer engagement, and maximize the use of social media platforms for brand awareness and visibility. When many people know about your company, it'll be easier to convert those prospects to paying customers.

Hootsuite helps in determining which campaigns aren't working at all. You and your team will also be able to create efficient content schedules. In addition, Hootsuite helps social media marketers do their jobs better. If social media marketers don't know how to use Hootsuite, they can attend social media marketing bootcamps.
Top Hootsuite Tips: Use Hootsuite Like a Pro
Work with your team in finalizing drafts: There's a feature in Hootsuite that lets a team view content and edit it if needed. Before finalizing a post, you can assign leaders or other team members to double-check if the post is aligned with the company's brand and style.
Duplicate posts in the planner: This saves time since you don't have to create a post from scratch if you already have a copy of the previous ones. This helps in repurposing content and just editing hashtags, language, or links for the appropriate audience.
Post at the perfect time: There's a perfect time for posting because you need to know what time people are active. Hootsuite's Auto Scheduler will do the work for you as it suggests the best time to post. Make use you are proficient with this feature as it will help increase engagement.
Use shortened URLs: Hootsuite also has a URL shortener, so you don't need to post long links that make it appear bulky. With this feature, your posts will look cleaner and more professional.
Crop photos based on social media dimensions: Utilize Hootsuite's media library, where you can browse thousands of photos and crop them according to the social media platform you'll use them for. Having high-quality images makes posts more engaging.
Hootsuite for Different Professions
| Profession | Applications |
| --- | --- |
| Social media manager | Monitor several social channels in one place, provide a team management facility, manage your social media, and ad campaign |
| Social media influencer | Get insights from your audience, influence what the audience believes |
| Marketing assistant | Manage customer service on Twitter, oversee campaigns on social media channels |
| Social media strategist | Develop and track content on social media platforms |
| Marketing creative specialist | Oversee and boost posts on Facebook, LinkedIn, and Instagram |
| Social media content creator | Develop and upload content, participate in conversations about your company's brand |
| Content insights manager | Research information, discover niche areas |
| Digital marketer | Use social media platforms to reach a larger customer base, enhance brand awareness |
Should You Use Hootsuite?
Yes, you should use Hootsuite because it helps organize, schedule, and manage content. It'll also make it easier for you and your team to create posts aligned with the company's branding and style. In addition, Hootsuite has core features that you can utilize to know more about your customers and their responses to your campaigns. Moreover, if you are a digital marketer, Hootsuite will help you reach your customers more easily.
How to Use Hootsuite FAQ

How do I post on Hootsuite?

To post on Hootsuite, click on the feature "create new post" to open the "composer." Within your post, you can insert hashtags, emojis, links, and mentions to make it more engaging. The instructions on how to post on different social media management platforms may vary slightly, but as you start creating your post, the process is pretty much the same.



Does Hootsuite post directly to Instagram?

Yes, Hootsuite posts directly on Instagram. When a post is scheduled to go live on Instagram, it automatically posts it. This saves you the hassle of scheduling posts, keeping up with what information to post, and managing which social media platforms it must be posted on.



Is Hootsuite free?

Yes, there's a free account in Hootsuite, but the core features are very limited. The plan for larger teams in Hootsuite costs $129 a month and contains an array of features, such as being able to link multiple social accounts, manage and assign posts to team members, and much more.



Can I add tags in Hootsuite?

Yes, you can add tags in Hootsuite. If you have a Hootsuite Business and Enterprise plan, you're able to add tags to outbound posts. Moreover, tags can be used for inbound posts too.