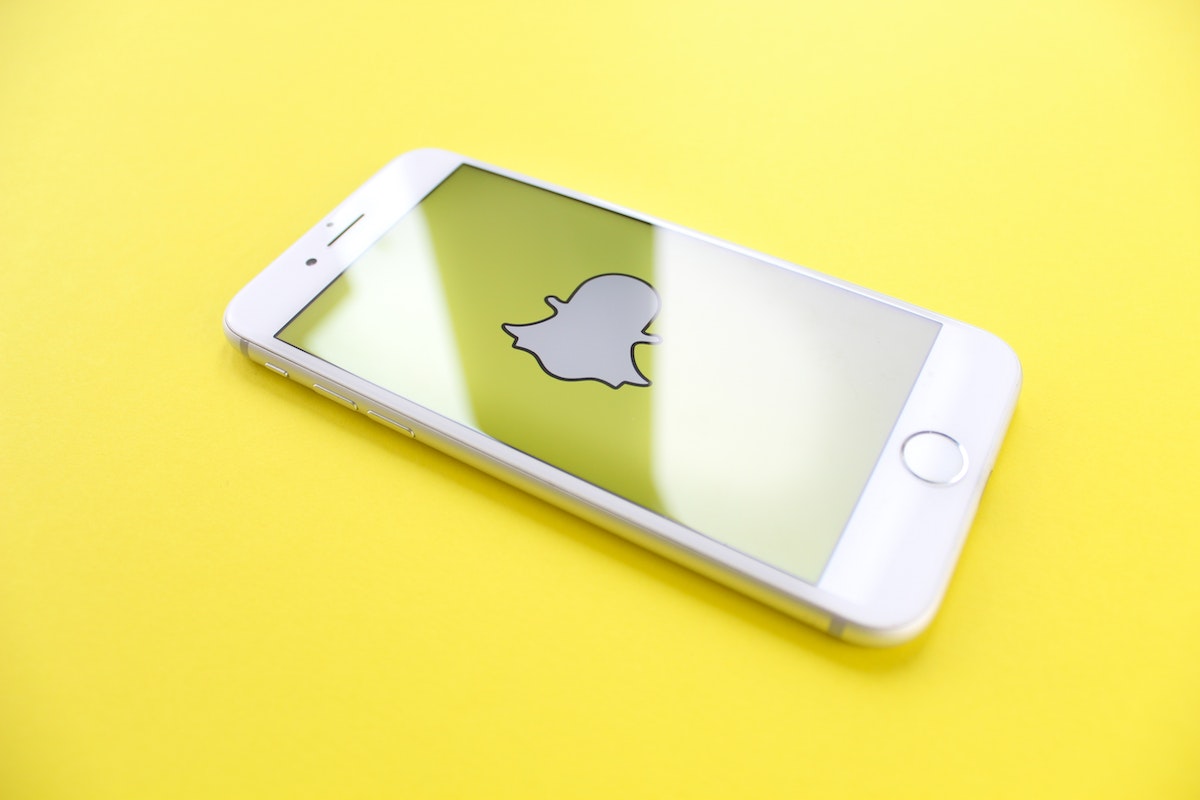 Is Your Snapchat Running Slow? How to Make Snapchat Load Faster
In today's digital age, we run much of our lives on apps. Snapchat has become one of the tools we use to interact with the world around us. It feels good to be able to capture and share your happy memories with your loved ones as they happen. The closer to real-time you share your Snapchat story, the better, which means slow loading times can be frustrating.
Occasionally, your Snapchat will be glitchy. Sometimes you'll find Snapchat running slow or having a loading issue. How can you make your Snapchat load faster on your mobile device? This article will solve your concerns and show you how to speed up Snapchat if you have an iOS or Android phone.
What Is Snapchat?
Snapchat is a camera-based social media platform that enables users to share their experiences through the use of their phone's camera. Snapchat's feature team incorporates cool features to enhance photos and videos that are shared on the platform.

Its parent company, Snap Inc., calls itself a camera company that uses the camera as a tool to innovate the way we communicate and live. The goal of those working at Snapchat is to encourage people to live in the moment, express themselves, have fun, and share experiences, all while learning about the world around them.

According to Statista, Snap's revenue is increasing exponentially every year. However, no matter the size of the business, apps can still have issues. So, let's begin with why your Snapchat could be running slow.
Why Is My Snapchat Running Slow? 5 Possible Reasons
As with any app, after some use, you may come upon times when your Snapchat will run slowly. There are several possible reasons for this. The list below highlights some common issues users face when using Snapchat.

Slow Internet. Your Internet connection could be slow or intermittent. If you have an unreliable Internet connection, you may find that a particular feature loads slower. If the connection is poor, sometimes your snaps may not load at all. An unstable Internet connection will make your Snapchat run slowly.
Malware. You could be having a bug on Snapchat. Malware creates competition for space and processing power with other apps, including Snapchat. It can also corrupt your app and your account. Malware often gets access to your device through third-party apps or a poor password.
Phone Speed. Snapchat needs a lot of processing power to run. If you have many apps on your phone, your phone's chip could be having challenges meeting the demand for power. An insufficient power supply will make your Snapchat load slowly.
Insufficient RAM. Snapchat also requires a lot of random access memory (RAM) to run any awesome feature. If your snap has dynamic features, for example, it will make Snapchat load slowly. The competition for space on your phone directly affects how fast your snaps can load.
Full Cache. Your Snapchat cache could be full, causing an app issue. As with all the apps on your phone, Snapchat creates the necessary cache needed to run. However, when this limit is reached, your Snapchat cannot transact the necessary data efficiently. This limits the speed at which the app runs, so it will run slower than usual.
How to Speed Up Snapchat: 10 Tips
Identifying the problem is the first step to finding possible solutions. If you are in the community of active users on Snapchat, let's look into some of the options you have for resolving these app issues to help you have an enjoyable user experience. Luckily, you don't need to be a programmer who's able to read lines of code to resolve these challenges.
Clear Your Cache
Clear your cache from your Snapchat settings to create more room and increase the speed of your app. Your cache is a temporary storage area created within apps to help retrieve data swiftly when the app is active. Over time, with repeated use, the cache gets filled up with temporary files. The more room there is in the cache, the faster Snapchat can retrieve whatever data you need to record and upload your snaps.
Increase Your Internet Speed
Snapchat requires a stable and reliable Internet connection. If you are uploading detailed images on the go, you will need an unlimited data plan on your device. Look into getting an unlimited data plan from your cellular service provider. A report from the Pew Research Center states that Internet use is only growing, which means having a fast connection will become more important.
Restart Snapchat
Restarting Snapchat allows the app to start fresh. This will help your app to get rid of the unnecessary data that it has accumulated over time. A restart will put your app back in its default state and the app will run as though it has never been used before. This will improve the speed and help it load faster.
Close Background Apps
Closing background apps will make Snapchat run faster. Apps running in the background create competition for your phone's processing power. Background apps also compete for RAM, and this is what keeps you on the loading screen for too long. This competition will make your phone and your apps run slowly. Closing them will redirect the phone's power to your Snapchat.
Update Your OS
Updating your operating system (OS) will bring improvements in your phone's performance. It could be that the version of Snapchat you are using is the latest version, but your phone's OS does not have the drivers to support it. Update your OS to get more efficient drivers on your phone. Your Snapchat will benefit from the enhanced functionality of your phone's OS.
Delete and Reinstall Snapchat
Uninstalling and reinstalling your Snapchat will give your Snapchat app a hard reset. Any data, temporary files in the cache, malware, or glitches will be deleted in the process. Reinstalling the app will also update the app's drivers. Sometimes, these do not always come in the software updates. The reinstallation will give you a fresh platform to share from.
Restart Your Phone
Turning your phone off and on again resets everything in it. Apart from restarting or reinstalling your app, restarting your phone is equally as efficient for improving the speed of your Snapchat. Restarting your phone will also shut down background apps. When all your apps are at their default state, they do not compete for RAM or processing power. Without this competition, your Snapchat should run faster and more efficiently.
Force-Quit Snapchat
You can force-quit your Snapchat. This action can be taken when your Snapchat is taking too long to load. There could be a combined set of issues causing it to be slow or even freeze. Your app or phone could be processing older commands or data. A force-quit is similar to restarting your app. When you open your app again, the issue should be resolved.
Downgrade the App Version
Downgrading the version of Snapchat you have may seem counterintuitive. However, your Snapchat could be loading slowly because your phone does not have sufficient capacity in terms of speed and space. The more updated version of Snapchat could be too heavy for your phone's processor. Downgrading to an older version of Snapchat will give your phone an app it can manage and improve the app's speed.
Upgrade Your Phone
Upgrading your phone will help Snapchat load faster. Your current phone may have the latest software version but could be loading slowly because of limitations on power and speed. If Snapchat is core to your life and business, it is a worthwhile investment. A phone upgrade means more RAM and more processing power.
How to Make Snapchat Load Faster If None of This Works
Okay, so you've tried everything on this list and none of it has worked. So, what is the next step? It is time to contact the professionals. An internship at Snapchat may help you to be on top of things, but it's not necessary. Sometimes, Snapchat could be having latency in its servers, which creates a lag error. Reach out to Snapchat's customer support, and the support team should help you diagnose and troubleshoot the problem.
How to Make Snapchat Load Faster FAQ

How can I clear my cache on Snapchat?

You can clear your cache under the settings feature on your profile. Clear the cache by scrolling down your screen and selecting the "clear cache" tab. Under this, select "clear all" if you are an iOS user. If you are an Android user, select "continue". iOS users can also clear their cache by item.  



How do I update my Snapchat?

If you are an iOS user, select the profile icon in the App Store. Scroll to the Snapchat app and tap on "Update" next to it. If you have an Android device, select your profile in the Google Play Store. Select "Manage apps and device" from the pop-up menu and you should be able to see if Snapchat needs an update.



How can I update my OS?

To upgrade your OS, go to the settings icon on your phone. Select the "General" tab, then select "Software Update". Depending on the phone you have, you may have to select the upgrade option available, such as "Upgrade to iOS 15". Either way, select "Download and Install". This should upgrade the software on your iOS device.



How do I uninstall and reinstall Snapchat?

To uninstall Snapchat, press and hold the Snapchat icon on your iPhone. From the pop-up menu, select "Remove App". Next, tap "Delete App" and tap the delete button to confirm. For Android users, the same applies.