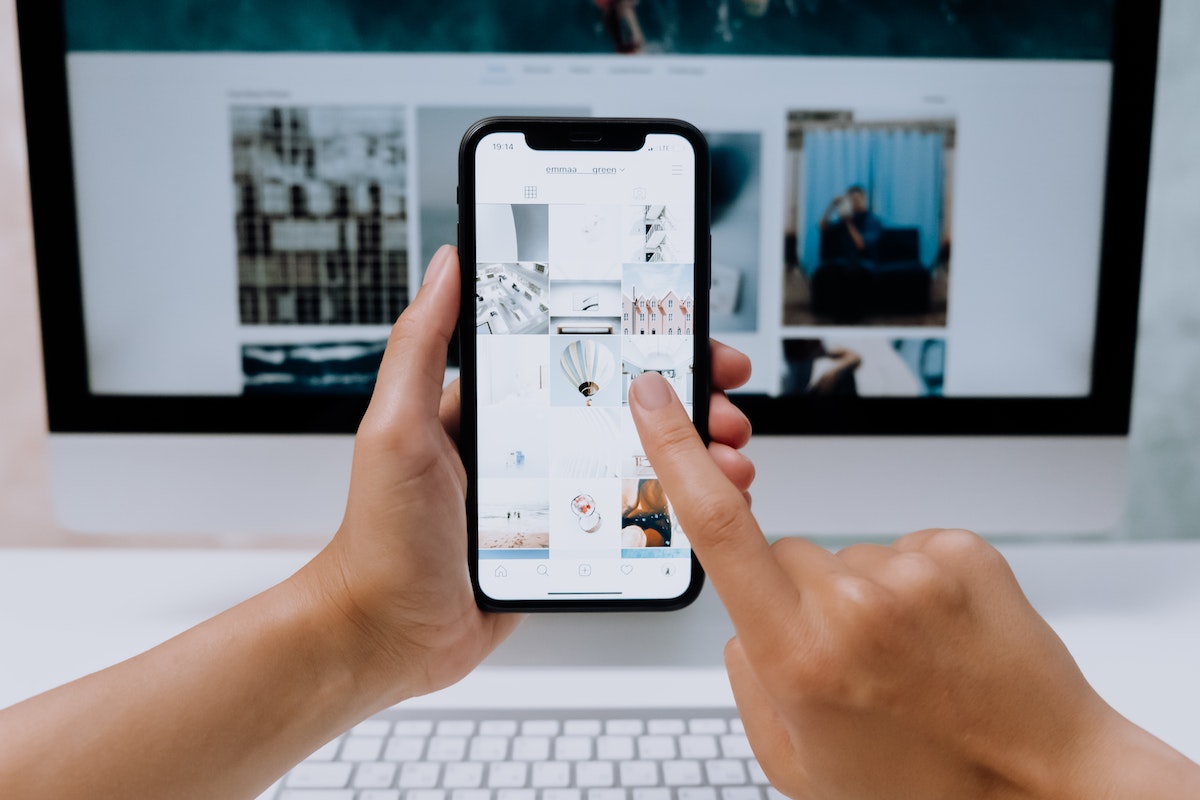 Are Your Instagram Videos Running Slow? How to Make Instagram Videos Load Faster
It can be frustrating when you come across a stunning video to watch on your favorite social network, and you find that the videos load slowly or sometimes not at all. This can really affect the user experience and can be an issue across all social media platforms.
Instagram has become a popular place to watch video clips, especially on the Instagram Stories feature. If your Instagram videos are running slow, the article below will share with you how to make Instagram videos load faster, and the top 10 tips on how to speed up Instagram videos when they're running slow.
What Are Instagram Videos?
Instagram videos are a type of media content that users produce for others to watch or share on the Instagram app. Instagram is a place where people can upload their content in photo or video formats. Engaging videos can be utilized in different ways on the platform. For instance, they can be shared in Instagram Stories, Instagram feeds, Instagram Live, and Instagram ads.
To understand the scope of video content on Instagram, we can consider the usage of one of these common formats for video sharing. For example, according to Statista, there are 500 million daily active Instagram story users. Videos are one of the staples of the Instagram platform.
Why Are My Instagram Videos Running Slow? 5 Possible Reasons
With the latest updates of Instagram, some users report complaints about the long time it takes to load images and videos. Some common issues cause Instagram videos to have a high load time.
Buggy mobile application. Sometimes the slow load time could be due to a bug from the app itself. Take note that new Instagram updates bring new features, but sometimes these features also bring bugs. To resolve this issue and restore a faster load time, you may need to re-install the app or wait for a new update.
Old device. If you are using an old or outdated iOS or Android device, you may experience a lot of problems on Instagram, including slow video loads or lagging videos.
Slow Internet connection. You need a fast and consistent Internet connection to upload any content. A poor Internet connection can be what's causing your Instagram videos to run slow. If you access Instagram from the desktop version, switch from using the WiFi network to an Ethernet connection. If you're using the app version try changing to your mobile data network.
Not enough RAM. Not only is the WiFi network responsible for a strong and fast Internet connection, but also your phone's Random Access Memory (RAM) and chipset. If you have low RAM, you may have performance issues. Instagram runs faster on a phone with 4 GB of RAM or more.
Network congestion. If there's a lot of traffic on the Instagram network, there may be network congestion. Too many users accessing at a certain time can cause high latency or slow video loads. That's why in 2020, Instagram lowered the video bitrate, but video lags can still happen from time to time.
How to Speed Up Instagram Videos: 10 Tips
If you're not sure what's causing your Instagram videos to run slow, you can employ a number of strategies to solve the issue. Below are some of the most effective solutions you can try if you face slow-loading Instagram videos. Most of these solutions are meant for iPhone or Android users.
Log In Again On Instagram
Sometimes the Instagram desktop or mobile application encounters an error that can cause videos to load slowly. To troubleshoot, try logging out of the application and then logging in again. After you log in, let the application load a bit to see if it's now working fine.
Check Your Internet Connection
Instagram requires moderate to high Internet speeds because it has to complete a high number of video and image data transfers on its network. If you have a bad Internet connection, you a likely to experience lags or slow video loads.
To find out if you have poor Internet speed, you can complete an Internet speed test. If you find that you have poor Internet speed, contact or change your Internet provider. You can also try restarting your router, moving closer to the router when using the app, or connecting to a 5 GHz Wi-Fi frequency.
Clear App Cache and Storage
A cache is used in high-speed data storage so your application can run smoothly. However, when your Instagram is full of user data in its cache, slow video uploads may occur. To fix this problem, you need to clear the application cache memory.
Go to your phone's settings.
Select "Apps and Notifications."
Find Instagram in the list.
Tap on the Instagram application.
Select "Storage and Cache."
Tap "Clear Data."
Log in again to use Instagram.
Turn Off the Data Restricting Feature
If you often use your mobile Internet data, you might have turned on the "Use Less Mobile Data" in the Instagram app to control your usage. This is a handy feature for letting the app use less data to load the feed. Sometimes, though, this feature can also cause lags or slow video loads on the app. You can deactivate this feature through the following steps.
Go to your Instagram account.
Tap your profile icon.
Select the hamburger menu.
Select "Settings".
Open "Account".
Select "Data Usage".
Turn off "Use less mobile data".
Uninstall All Third-Party Applications
Most Instagram users use third-party Instagram apps to track their followers or to see who has viewed their profile. Third-party applications automatically log in with your Instagram username and passwords which could also be slowing down your Instagram application. The best thing you can do is change your Instagram password and log out of all third-party applications.
Turn Off High-Resolution Media
You can upload high-quality videos on Instagram, however, high-quality video resolution or higher frame rates equate to higher processing time, lags, or slow video loads. For Android users or iOS users, follow these steps to disable this option on the Instagram app.
Open Instagram on your iPhone or Android device.
Tap the profile picture icon in the lower right corner.
Select the hamburger menu in the upper right corner.
Click "Settings".
Select "Account".
Turn on the "Data Saver".
Set high-resolution media to "Never".
Free Up RAM
If you have a smartphone with 4GB or less of RAM, you might have problems with slow Instagram stories or general lag during navigation. One way to ease this problem is to stop all the games and apps currently open or running in the background. Too many apps open can consume all your mobile device's RAM.
Get a Better Device
If you have an old Android device or iOS mobile device with less than 4GB of RAM, you will have problems with the Instagram app. To improve the function of the app on its more recent updates, make sure the phone is relatively recent in order for the app to function properly. If you have a low-power smartphone, you can also try using Instagram Lite.
Force Stop or Restart the Instagram App
If you have some issues with videos on Instagram stories, you can force stop the application or restart the phone. To force stop the app, follow these steps.
Go to your phone's settings.
Select "Apps and Notifications".
Find Instagram on the list.
Tap on the Instagram application
If you use an Android, you can select "Force Stop".
If you use an iPhone, you can force close the app from the App Switcher.
Update Instagram
If you are using an old version of Instagram it can cause some problems. The best thing you can do is to update your Instagram app. Sometimes some bugs or issues occur during the implementation of a particular update. That's why the next update is there to resolve those issues.
How to Make Instagram Videos Load Faster If None of This Works
If none of these tips help, visit the Instagram Help Center. It has an easily accessible search bar, frequently asked questions, and instructions for solving Instagram app issues. It also has a detailed guide on how to properly report issues and get technical support.
How to Make Instagram Videos Load Faster FAQ

Why does my Instagram keep buffering?

Continuous Instagram buffering could be caused a number of issues including, the power-saving mode on your device preventing Instagram video playback, a bad Internet connection, or corrupt video files. 



How long of a video can you put on Instagram?

You can upload a 60-second video onto the Instagram app. To encourage engagement with your content, especially if you work in Instagram marketing, make sure you are uploading videos of high video quality. Choose vertical videos rather than horizontal videos. You can also use video editing tools to make adjustments using customization options like aspect ratio or white balance. 



How do you speed up Instagram videos?

To speed up Instagram videos, you can use a video editing tool like Clideo's video speed tool to adjust the speed. You can upload video files from any device in a range of formats including MPG, VOB, MP4,  MOV, AVI, and WMV. Once a compatible video has been added, you can speed it up by adjusting the change video speed bar. Once you're finished you can download the sped-up video.



Does Instagram have infinite scroll?

Yes, Instagram has an infinite scroll. The whole idea is for Instagram users to spend more time on the app. While scrolling, users will see more content and also more ads on the feed, so Instagram ensures the feed never ends.