Ethical Hacking: What Is It, Why It Matters, and How to Learn It
The boom in the use of data in recent years has made it necessary to find new ways of strengthening the security systems that protect sensitive information. Ethical hacking has emerged as a great alternative to accomplish that, and thus ethical hackers are now in great demand.
In this article, you will find everything you need to know about becoming an ethical hacker, including the skills required as well as how to get them. We also go over popular jobs in the ethical hacking industry, certification, and frequently asked questions.
What Is Ethical Hacking?
Ethical hacking refers to the use of hacking techniques to improve security systems. Ethical hackers, also known as white hat hackers, are in charge of performing security tests to detect flaws in the system that malicious actors could exploit to gain access to sensitive information. This profession is useful in any sector that deals with large amounts of sensitive data, such as the health and financial industries.
Ethical Hacking vs. Hacking: What's the Difference?
There are several types of hackers. When most people think of a hacker, they think of a person who breaks into a system illegally to steal or delete valuable information for self-gain. This is what is known as a black hat hacker.
On the other hand, there are white hat hackers or ethical hackers, professionals employed to do that exact opposite: protect those same security systems from hackers. With the permission of the company, a white hat hacker breaks into a system to find security vulnerabilities. Armed with that information, companies can strengthen their security infrastructure and prevent actual attacks.
Top 5 Benefits of Learning Ethical Hacking
1. Opportunities Across Many Industries
An ethical hacker can work in a wide range of industries. Any company or organization that handles large amounts of data needs these professionals. Among the most common employers of ethical hackers are hospitals and clinics, medium and large businesses, banks, and governments.
2. In-demand Skillset
Learning ethical hacking involves getting acquainted with the techniques and procedures necessary to detect failures and weaknesses in a company's information systems. This is an extremely sought-after skill and one that companies are willing to pay top dollar for.
As part of your ethical hacking training, you will also master the technologies that will facilitate your work, reduce the time and effort required to deal with risk situations, and optimize the operation of security systems. All these are valuable skills that will improve your employability.
3. High Salary
Compensation in this industry is very high. The average salary for an ethical hacker is $119,289, according to ZipRecruiter. Moreover, the industry will see a 33 percent rise in employment opportunities, as projected by the Bureau of Labor Statistics.
4. Challenging Industry
Ethical hackers need to keep up with the latest technological innovations to ensure they are one step ahead of cyber criminals. Hackers are always coming up with new ways to breach into a system. As an ethical hacker, you will have to study these new methods and find ways to counteract them. This means that you will constantly be learning new programming techniques.
5. Meaningful Work
It is hard to overstate how important the job of an ethical hacker is. As an ethical hacker, you will be helping companies and organizations by protecting their data, thus rendering a service that is vital to the very survival of these entities. If you work for a bank, you will be safeguarding important financial information. If you decide to work for a hospital or clinic, your ethical hacking skills can help keep patients safe.
5 Essential Ethical Hacking Skills to Learn
Programming Skills
The first skill you need to become an ethical hacker is programming. Ethical hackers need to know how to program since their work relies on the use of software to scan for vulnerabilities in a system. You will need to learn Python, SQL, JavaScript, PHP, and C++.
Computer Skills
Aside from coding skills, an ethical hacker must have great competence in a wide variety of computer-related skills. These professionals need to know their way around database systems and networks and they must also be experts in a wide range of software programs used to test systems.
Operating Systems
An ethical hacker must be able to work with different operating systems. If you are considering a career in cyber security, you will have to be comfortable working with Windows, Linux, and Mac OS. When it comes to the security of mobile devices, learning Android and iOS is a must.
Computer Networks
A computer network is a group of computers that are linked together and share resources. One of the main functions of a cyber security professional is to protect these connected devices. Your white hat hacking skillset should no doubt include computer networking expertise to keep these systems safe from criminals.
Problem-solving Skills
Ethical hackers must be problem solvers capable of reacting quickly and coming up with effective solutions to eliminate any potential threats. As you train to become an ethical hacker, cultivate abilities like analysis, research, creativity, and active listening. These skills will help you come up with solutions to the problems you will face in the workplace daily.
How to Learn Ethical Hacking
When it comes to learning ethical hacking, you have a few options at your disposal, including taking a course, attending a bootcamp, or enrolling in an associate or bachelor's degree program. The one you choose will depend on your preferred learning approach, budget, and availability. Below, we consider each option more carefully.
Ethical Hacking Online Courses
Enrolling in an online ethical hacking course will be helpful to a beginner who is looking to learn basic hacking methods. Most courses are fairly short, requiring anywhere from a few hours to a few days. Courses are great if you still haven't decided if this is a career you want to pursue. With a relatively small investment, you will get a taste of what the industry is like.
5 Best Ethical Hacking Online Courses
Cyber Security Bootcamps
Cyber security bootcamps are great options for those who want to master the ins and outs of this thriving industry in a short period of time. Bootcamps' learning approach is based on acquiring practical experience through hands-on projects. In addition, the best cyber security bootcamps have career support services to guide students in their professional lives.
5 Best Cyber Security Bootcamps
Cyber Security Associate Degree
An associate degree is a two-year program that will help you earn 60 credits. Fortunately, there are plenty of online associate degrees that you can pursue if you want to study from the comfort of your home. The best online Associate Degrees in Cyber Security will teach you the ethical hacking concepts you need for an entry-level job in the industry.
Top 5 Cyber Security Associate Degree Programs
Cyber Security Bachelor's Degree
If you are serious about a career in cyber security, a bachelor's degree should be at the top of your list. A bachelor's program usually lasts four years and is more comprehensive than an associate degree.
If you enroll in a cyber security bachelor's degree, you will study the theory behind this field while becoming familiar with key technologies and hacking tools. The best online cyber security bachelor's degrees will give you access to high-paying positions in this already lucrative field.
Top 5 Cyber Security Bachelor's Degree Programs
Professional Ethical Hacking Certification
Earning a professional certification in ethical hacking is important. Certifications validate a person's knowledge and skills in a specific area. In the field of cyber security, certification is important to get an edge over the competition and gain access to higher, better-paying roles. Below, you'll find the top certification exams.
Top 5 Professional Ethical Hacking Certifications
Ethical Hacking Job Outlook, Career Paths, and Salaries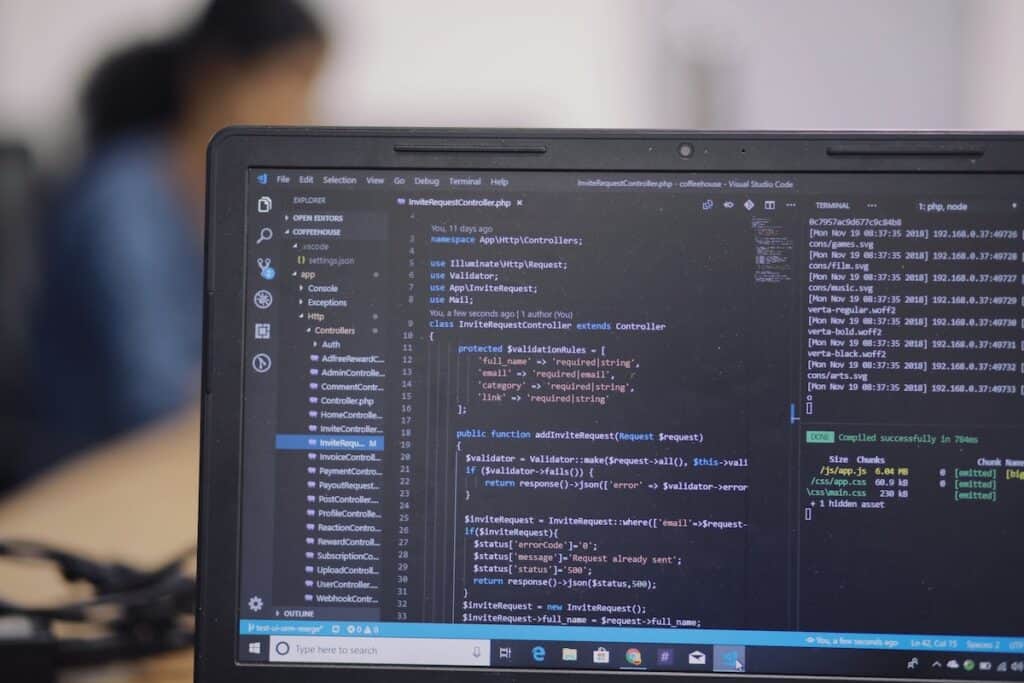 Is Ethical Hacking a Good Career?
If you are interested in the cyber security industry, becoming an ethical hacker is a good option due to the high demand for these information technology professionals. The expected job growth for information security analysts is 33 percent for 2020 to 2030, according to the Bureau of Labor Statistics. This means that as an ethical hacker you will have plenty of job opportunities.
In addition, as an ethical hacker, you will enjoy high job satisfaction as you play a key role in a company's cyber security strategy. You will also be constantly challenged because your job requires you to keep up-to-date with the latest technologies and tools to effectively counteract the activities of hackers.
How Much Do Ethical Hackers Earn?
According to ZipRecruiter, the average ethical hacking salary is $119,289. This is much higher than the average salary for a programmer. If you have programming skills and are looking for a lucrative career, ethical hacking should be on your mind.
What Are the Different Ethical Hacking Career Paths You Can Take?
With ethical hacking skills, you can work in a variety of roles. During your ethical hacking training, you would have developed skills that apply to several positions across the cyber security and tech industries. Let's take a look at some of them below.
Information Security Analyst
Information security analysts are in charge of preventing cyber attacks in an organization. These professionals design security measures and protocols to protect the databases managed by an organization and guarantee the integrity of sensitive data.
Penetration Tester
These professionals use the latest tools and techniques to assess the safety of networks and systems and identify potential weak points. This role is very similar to an ethical hacker. The main difference is that penetration tester is a narrower term that focuses only on the penetration testing techniques needed to secure a system.
Certified Ethical Hacker
Certified ethical hackers perform penetration tests on systems and networks to solve any problem that may jeopardize the security of the information handled. In addition, they analyze systems to improve them and keep them protected.
Security Engineers
Security engineers are responsible for designing effective responses to security incidents to quickly thwart them and detect their source. These professionals have computer forensics knowledge and troubleshooting skills.
Learn Ethical Hacking FAQ
Is Ethical Hacking High Paying?
Yes, ethical hacking is one of the highest-paying careers in IT. An ethical hacker earns an average of $119,289 per year, as reported by ZipRecruiter.
Is Ethical Hacking Illegal?
No, ethical hacking is not illegal. Ethical hackers have the permission of the company they work for to perform penetration testing and other procedures to evaluate the security of its systems and networks.
Is Ethical Hacking Hard?
Ethical hacking is not an easy career to pursue. It requires a lot of technical expertise. In addition, you will need to update your knowledge and skills continually to keep up with hackers.
What Can an Ethical Hacker Do?
Ethical hackers are responsible for identifying vulnerabilities in an organization's information systems through testing and various procedures to maintain the security of databases. An ethical hacker is responsible for stopping a malicious hacker from stealing a company' data.