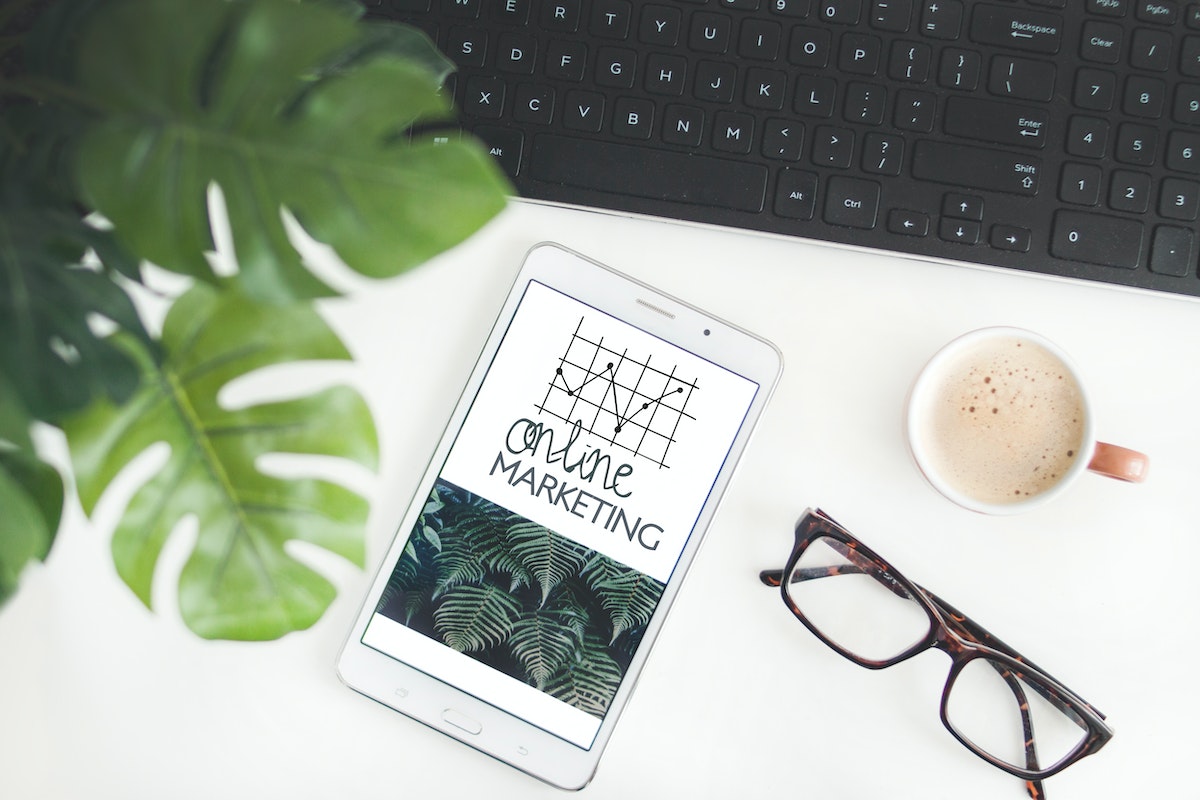 Marketing for Business: How Marketing Helps Business Growth
Marketing is a crucial tactic used to prove your company's worth to the consumer. The goal of strategic marketing is to convince the consumer your company is worth spending money on. According to Nielsen's Global Trust in Advertising Survey, about 92 percent of consumers trust family and friend recommendations, proof that effective marketing will have a ripple-effect impact and help businesses succeed.

Small and large businesses alike should invest in digital marketing and traditional marketing to reach their target market. To learn more about how marketing helps business growth, how marketing helps small businesses, and to see some examples of how marketing helps business, continue reading this comprehensive guide.
What Is Marketing?
Marketing is the process in which companies formulate a marketing strategy and put it into action to promote the selling of a service or product. Marketing can include selling, advertising, and delivering products to loyal customers or businesses. Marketing is often done within a business and by affiliates who promote the products.

The professionals in a marketing department try to capture the attention of potential audiences via advertising. They tailor the promotions to specific demographics, utilizing celebrity endorsements, memorable packaging, catchy phrases, and overall media exposure to grab consumer attention long enough for them to make a purchase and hopefully keep coming back.
The Role of Marketing in Business
There are pre-existing needs within the market, and marketers are responsible for identifying these needs and adjusting their market strategy to fit them. When businesses take advantage of and learn marketing strategies, it optimizes their success. Marketing has many roles within a business, and the most prominent ones are outlined here.
Why Is Marketing Important for Business?
Engagement. Businesses need to engage customers, and marketing helps make this possible. Engaging customers does not only involve pushing offers, but giving the customers useful information about the business and its products.
Communication. Marketing helps customers learn about new services and products when they are introduced, and their value and usage. Communication makes this possible. Communication through social media posts or email marketing creates brand awareness and helps businesses stand out among their competitors.
Sales boost. Marketing involves different methods of promotions for a sales boost. When a product is advertised, the chances of it selling is increased. Marketing helps convince buyers to try a product to see if it works for them, leading to a purchase and a happy customer.
Business insight. Marketing provides business insight into the target demographic. This way, marketers can understand their needs and provide them with solutions or a seemingly personalized experience. It also helps businesses establish the messages that convince their target audience.
Creating revenue. Most businesses start small and are cash-strapped. In this case, their options are limited. When marketing strategies generate revenue opportunities and more customers, this will increase the options for such businesses. With options, the business can enter into new markets or expand its brand.
How Marketing Helps Small Businesses
Brand recognition. Small businesses can gain brand recognition after implementing marketing strategies. It is easier for the target audience to recall your service or products. The right method of marketing helps consumers develop high expectations of your products and services. Businesses that can uphold these expectations can thrive.
Competition. The right form of marketing allows small businesses to compete with large companies. Smaller businesses can gain a competitive advantage by paying attention to the audience in their marketing goals.
Reaching the right audience. If marketing efforts are done right, it can help small businesses to reach potential clients. They would recognize the brand and separate it from competitors. At some point, the same customers will become a part of your marketing team as they write positive reviews about the company and services.
What Can Marketing Do for Your Business?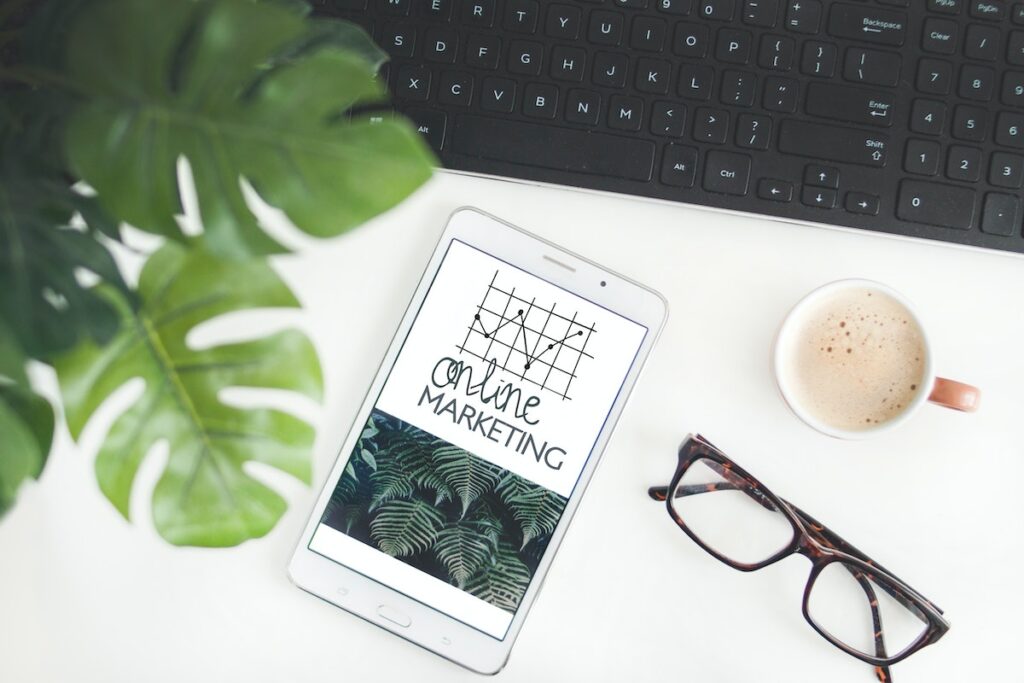 When powerful marketing initiatives are done effectively, it offers many benefits for your business, including visibility, increased sales, and overall success. Without the right marketing tools, no matter how great your products and services are, it is near impossible to reach the right audience.
10 Things Marketing Can Do for Your Business
1. Increase Sales
Businesses are created to make a profit, and marketing helps to increase sales of products and services. Without marketing, businesses can't thrive, as no one knows they exist. By marketing your products and services, you will draw in your target audience and drive up sales that will then fund future marketing campaigns.
2. Business Growth
Marketing is one of the main ways to ensure that a business grows. Businesses must maintain and care for current customers, but marketing makes it possible to reach new customers. No matter how little the marketing efforts are, as long as you are engaging potential customers, it will produce positive results.

Many businesses hire experts like a digital marketer for marketing tips to help them expand their reach into online spaces and identify target customers. A social media strategy is often crucial to making a successful brand.
3. Communication and Engagement
Communication and engagement are essential to business growth. It helps the business to communicate with customers and prospective clients on different mediums. Rather than needing people to come to the physical store, businesses can engage with their customers using social media channels to build a social media presence, and by building an ecommerce platform.
4. Marketing Evens the Playing Field
In every field, big-name competitors dominate the industry. Small and medium-sized businesses can even the playing field with marketing. It gives them tools to compete with larger businesses. Utilizing the best search engine optimization practices, as well as email marketing, and online marketing can help smaller businesses build meaningful relationships with their customers.
5. Information
Marketing helps educate the customer and potential clients. You need buyers to be aware of major events like a new product launch. Marketing helps inform the clients about what they need to know about the product. Many businesses achieve this with blog posts, as a blog post makes communicating the value of your product to customers more interpersonal.
6. Price Adaptation
Marketing comes in handy in price adaptation. Proper marketing strategies and an understanding of marketing analytics help businesses set fair prices. This marketing strategy helps businesses to incorporate the needed changes and choose a better approach to pricing. In the long run, this has a positive impact on sales.
7. Demand Management
Marketing professionals and sales teams play a role in influencing the timing, level, and composition of demand. In some cases, demand could mean no demand, declining demand, irregular demand, and full demand. A good marketing strategy can help determine the different levels of demand.
8. Better Decision Making
Businesses often need to make tough decisions on when, what, how much, and for whom to produce. This process will determine how well the business fares amongst competitors. These mechanisms help businesses create marketing plans to make decisions faster and easier. The mechanisms are often a link between society and the business and aim to educate the public.
9. Relationship Building
Businesses need to build trust with their ideal customer over time to retain their loyalty. Marketers research their demographics, psychographics, and consumer behavior to learn the customer's needs, gain their trust, and build a relationship with customers. If the products offer what target customers want, they remain loyal to the business.
10. Maintaining Company Reputation
The reputation of a business goes a long way to increasing the lifespan of the brand, while simultaneously determining brand equity. When a business meets the customer's expectations, it results in happy customers and customer feedback, which helps enhance the reputation of the brand. The customer base will grow as the value of the products and services is proven.
Examples of How Marketing Helps Business
Without a marketing team, businesses have no way to reach out to their consumers and build connections. Marketers can create a comprehensive marketing plan that covers every base a business needs to cover. For a company to succeed, its value needs to be determined, and the way to do this is by discerning the target market. What does the target market value? What will benefit them?.

Marketers deploy other marketing tactics like strategic alliances, relationship marketing, and customer-centered approaches to marketing channel design. Published in the report, Business Marketing Management, a case study reported that a Fortune 500 company, YRC Worldwide, focused their primary attention and relationship-building tactics on the customers most likely to purchase.

By identifying their target market and focusing on building a relationship, they were able to increase sales and rate of return with customers. Although the company offers many products and services to a large demographic, YRC Worldwide focuses on the smaller, most likely to return, percentage of customers. This improved customer relationship management overall, and increased the value of the company.
Conclusion: Why Use Marketing for Business?
Marketing is an essential aspect of all successful businesses. What marketing offers you that other business strategies can't is visibility, the chance to increase your demographic reach, and provide a connection between your business and your customers.

Prove why you are the best in the business through marketing on social media platforms and other digital marketing tactics, and surpass your competitors. If you are smart about how you spend your advertising dollars, you can open up more sales opportunities.
How Marketing Helps Business FAQ

Why is marketing important to a business?

Marketing helps businesses reach their target market and specific demographics through customer engagement strategies. Marketing also helps boost sales through advertising, search engine optimization, and business-to-consumer or B2C marketing. 



How is marketing used in business?

Marketing is used in business to inform potential customers of new promotions and products in the company's lineup. It also helps the brand make better business decisions and encourages communication.



What are the advantages of marketing?

Advantages of marketing include increased sales, a larger customer base, and better brand awareness. This allows them to compete alongside other companies in the industry. Further, marketing helps businesses set the right price for their products and services. 



What is the most important function of marketing?

The most important function of marketing is sales boosting. This marketing strategy often leads to more sales and helps businesses build their brand. Another critical function of marketing is information. Customers get to learn about the products of a company, what they are used for, and how to use them properly, driving consumer interest.